Definition of Except for opinion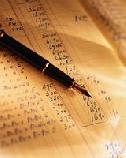 Except for opinion
An auditor's opinion reflecting the fact that the auditor was unable to audit certain areas
of the company's operations because of restrictions imposed by management or other conditions beyond the
auditor's control.


---
Related Terms:
An auditor's opinion reflecting an unqualified acceptance of a company's financial statements.


---
An auditor's statement disclaiming any opinion regarding the company's financial
condition.


---
A practice prohibited by the SEC which involves attempts by a corporation to obtain
reporting objectives by following questionable accounting principles with the help of a pliable auditor willing
to go along with the desired treatment.


---
An auditor's opinion reflecting acceptance of a company's financial statements subject to
pervasive uncertainty that cannot be adequately measured, such as information relating to the value of
inventories, reserves for losses, or other matters subject to judgment.


---
A flexible exchange rate system in which the government does not intervene.


---
Bond price excluding accrued interest.


---
The quoted newspaper price of a bond that does not include accrued interest.
The price paid by purchaser is the full price.


---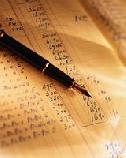 The use of various forms of gimmickry to distort a company's true financial performance in order to achieve a desired result.


---
A characterization used by the Securities and Exchange
Commission to designate earnings management that results in an intentional and material misrepresentation
of results.


---
Administrative proceedings or litigation releases that entail an accounting or auditing-related violation of the securities laws.


---
Cumulative gains or losses reported in shareholders'
equity that arise from changes in the fair value of available-for-sale securities, from the
effects of changes in foreign-currency exchange rates on consolidated foreign-currency financial
statements, certain gains and losses on financial derivatives, and from adjustments for underfunded
pension plans.


---
a discipline that focuses on the activities incurred during the production/performance process as the way to improve the value received
by a customer and the resulting profit achieved by providing
this value


---
the present value of a finite stream of cash flows for every beginning $1 of cash flow.


---
Cash flow provided by operating
activities adjusted to provide a more recurring, sustainable measure. Adjustments to reported cash
provided by operating activities are made to remove such nonrecurring cash items as: the operating
component of discontinued operations, income taxes on items classified as investing or financing activities, income tax benefits from nonqualified employee stock options, the cash effects of purchases and sales of trading securities for nonfinancial firms, capitalized expenditures, and other nonrecurring cash inflows and outflows.


---
The pool factor implied by the scheduled amortization assuming no prepayemts.


---
Annuity factor
Present value of $1 paid for each of t periods.


---

annuity factor
Present value of an annuity of $1 per period.


---
Asset/liability management
Also called surplus management, the task of managing funds of a financial
institution to accomplish the two goals of a financial institution:
1) to earn an adequate return on funds invested, and
2) to maintain a comfortable surplus of assets beyond liabilities.


---
Audit Committee
A subcommittee of a company's board of directors assigned the responsibility
of ensuring that corporate financial reporting is fair and honest and that an audit is conducted
in a probing and diligent manner.


---
Auditor's report
A section of an annual report containing the auditor's opinion about the veracity of the
financial statements.


---
Banker's acceptance
A short-term credit investment created by a non-financial firm and guaranteed by a
bank as to payment. acceptances are traded at discounts from face value in the secondary market. These
instruments have been a popular investment for money market funds. They are commonly used in
international transactions.


---
Bankers Acceptances
A bill of exchange, or draft, drawn by the borrower for payment on a specified date, and accepted by a chartered bank. Upon acceptance, the bill becomes, in effect, a postdated certified cheque.


---
Blue-chip company
Large and creditworthy company.


---
Blue Ribbon Committee on Improving the Effectiveness of Corporate Audit Committees
A committee formed in response to SEC chairman Arthur Levitt's initiative to improve the financial
reporting environment in the United States. In a report dated February 1999, the committee
made recommendations for new rules for regulation of financial reporting in the United States that
either duplicated or carried forward the recommendations of the Treadway Commission.


---
Bottom-up equity management style
A management style that de-emphasizes the significance of economic
and market cycles, focusing instead on the analysis of individual stocks.


---
Budgetary control
The process of ensuring that actual financial results are in line with targets – see variance
analysis.


---
Cash flow from operations
A firm's net cash inflow resulting directly from its regular operations
(disregarding extraordinary items such as the sale of fixed assets or transaction costs associated with issuing
securities), calculated as the sum of net income plus non-cash expenses that were deducted in calculating net
income.


---

CASH-FLOW STATEMENT
A statement that shows where a company's cash came from and where it went for a period of time, such as a year.


---
Cash Flow statement
A financial report that shows the movement in cash for a business during an accounting period.


---
CASH FLOWS FROM OPERATIONS
A section on the cash-flow Stockholders' equity statement that shows how much cash came into a company and how much went out during the normal course of business.


---
Cash management bill
Very short maturity bills that the Treasury occasionally sells because its cash
balances are down and it needs money for a few days.


---
Certainty equivalent
An amount that would be accepted in lieu of a chance at a possible higher, but
uncertain, amount.


---
Certified Management Accountant (CMA)
a professional designation in the area of management accounting that
recognizes the successful completion of an examination,
acceptable work experience, and continuing education requirements


---
Changes in Financial Position
Sources of funds internally provided from operations that alter a company's
cash flow position: depreciation, deferred taxes, other sources, and capital expenditures.


---
chief financial officer (CFO)
Officer who oversees the treasurer and controller and sets overall financial strategy.


---
common-size income statement
Income statement that presents items as a percentage of revenues.


---
Common stock/other equity
Value of outstanding common shares at par, plus accumulated retained
earnings. Also called shareholders' equity.


---
Company Acquisitions
Assets acquired to create money. May include plant, machinery and equipment, shares of another company etc.


---
company cost of capital
Expected rate of return demanded by investors in a company, determined by the average risk of the company's assets and operations.


---
Company-specific risk
Related: Unsystematic risk


---
Companyspecific Risk
See asset-specific risk


---
computer-aided manufacturing (CAM)
the use of computers to control production processes through numerically
controlled (NC) machines, robots, and automated assembly systems


---
computer integrated manufacturing (CIM)
the integration of two or more flexible manufacturing systems through the use of a host computer and an information networking system


---
Conditional Buyer
One of two parties to a conditional sale agreement, the other being the conditional seller.


---
Conditional Sale
A type of agreement to sell whereby a seller retains title to goods sold and delivered to a purchaser until full payment has been made.


---
Conditional Sale Agreement
An agreement entered into between a conditional buyer and a conditional seller setting out the terms under which goods change hands.


---
Conditional sales contracts
Similar to equipment trust certificates except that the lender is either the
equipment manufacturer or a bank or finance company to whom the manufacturer has sold the conditional
sales contract.


---
Conditional Seller
One of two parties to a conditional sale agreement, the other being the conditional buyer.


---
Configuration audit
A review of all engineering documentation used as the basis
for a manufactured product to see if the documentation accurately represents
the finished product.


---
Configuration control
Verifying that a delivered product matches authorizing
engineering documentation. This also refers to engineering changes made subsequent
to the initial product release.


---
contract manufacturer
an external party that has been granted an outsourcing contract to produce a part or component for an entity


---
Control
50% of the outstanding votes plus one vote.


---
Control account
An account maintained in the general ledger that holds the balance without the detail. The detail is maintained in a subsidiary ledger.


---
control chart
a graphical presentation of the results of a
specified activity; it indicates the upper and lower control
limits and those results that are out of control


---
control premium
the additional value inherent in the control interest as contrasted to a minority interest, which reflects its power of control


---
controllable cost
a cost over which a manager has the ability to authorize incurrence or directly influence magnitude


---
Controllable profit
The profit made by a division after deducting only those expenses that can be controlled by the
divisional manager and ignoring those expenses that are outside the divisional manager's control.


---
controllable variance
the budget variance of the two variance approach to analyzing overhead variances


---
Controlled disbursement
A service that provides for a single presentation of checks each day (typically in
the early part of the day).


---
Controlled foreign corporation (CFC)
A foreign corporation whose voting stock is more than 50% owned
by U.S. stockholders, each of whom owns at least 10% of the voting power.


---
Controller
The corporate manager responsible for the firm's accounting activities.


---
controller
the chief accountant (in a corporation) who is responsible
for maintaining and reporting on both the cost
and financial sets of accounts but does not handle or negotiate
changes in actual resources


---
controller
Officer responsible for budgeting, accounting, and auditing.


---
controlling
the process of exerting managerial influence on
operations so that they conform to previously prepared plans


---
Convention statement
An annual statement filed by a life insurance company in each state where it does
business in compliance with that state's regulations. The statement and supporting documents show, among
other things, the assets, liabilities, and surplus of the reporting company.


---
Conversion factors
Rules set by the Chicago Board of Trade for determining the invoice price of each
acceptable deliverable Treasury issue against the Treasury Bond futures contract.


---
Corporate financial management
The application of financial principals within a corporation to create and
maintain value through decision making and proper resource management.


---
Corporate financial planning
financial planning conducted by a firm that encompasses preparation of both
long- and short-term financial plans.


---
Cost company arrangement
Arrangement whereby the shareholders of a project receive output free of
charge but agree to pay all operating and financing charges of the project.


---
Cost control
The process of either reducing costs while maintaining the same level of productivity or maintaining costs while increasing productivity.


---
cost control system
a logical structure of formal and/or informal
activities designed to analyze and evaluate how well
expenditures are managed during a period


---
cost management system (CMS)
a set of formal methods
developed for planning and controlling an organization's
cost-generating activities relative to its goals and objectives
cost object anything to which costs attach or are related


---
cost of goods manufactured (CGM)
the total cost of the
goods completed and transferred to Finished Goods Inventory
during the period


---
Cost of manufacture
The cost of goods manufactured for subsequent sale.


---
costs of financial distress
Costs arising from bankruptcy or distorted business decisions before bankruptcy.


---
Country financial risk
The ability of the national economy to generate enough foreign exchange to meet
payments of interest and principal on its foreign debt.


---
critical success factors (CSF)
any item (such as quality, customer
service, efficiency, cost control, or responsiveness
to change) so important that, without it, the organization
would cease to exist


---
Cutoff control
A procedure for ensuring that transaction processing is completed
before the commencement of cycle counting.


---
De facto
Existing in actual fact although not by official recognition.


---
Demand Management Policy
Fiscal or monetary policy designed to influence aggregate demand for goods and services.


---
Depository Trust Company (DTC)
DTC is a user-owned securities depository which accepts deposits of
eligible securities for custody, executes book-entry deliveries and records book-entry pledges of securities in
its custody, and provides for withdrawals of securities from its custody.


---
design for manufacturability (DFM)
a process that is part of the project management of a new product; concerned with finding optimal solutions to minimizing product failures
and other adversities in the delivery of a new product
to customers


---
Discontinued Operations
Net income and the gain or loss on disposal of a business segment whose assets and operations are clearly distinguishable from the other assets and operations of an entity.


---
Discount factor
Present value of $1 received at a stated future date.


---
discount factor
Present value of a $1 future payment.


---
DLOC (discount for lack of control)
an amount or percentage deducted from a pro rata share of the value of 100% of an equity interest in a business, to reflect the absence of some or all of the powers of control.


---
Dupont system of financial control
Highlights the fact that return on assets (ROA) can be expressed in terms
of the profit margin and asset turnover.


---
Earnings Management
The active manipulation of earnings toward a predetermined target.
That target may be one set by management, a forecast made by analysts, or an amount that is consistent
with a smoother, more sustainable earnings stream. Often, although not always, earnings
management entails taking steps to reduce and "store" profits during good years for use during
slower years. This more limited form of earnings management is known as income smoothing.


---
Eligible bankers' acceptances
In the BA market, an acceptance may be referred to as eligible because it is
acceptable by the Fed as collateral at the discount window and/or because the accepting bank can sell it
without incurring a reserve requirement.


---
Exchange controls
Governmental restrictions on the purchase of foreign currencies by domestic citizens or
on the purchase of the local domestic currency by foreigners.


---
External Financial Statements
Corporate financial statements that have been reported on by an external independent accountant.


---
Factor
A financial institution that buys a firm's accounts receivables and collects the debt.


---
Factor
An agent who buys and sells goods on behalf of others for a commission.


---
Factor analysis
A statistical procedure that seeks to explain a certain phenomenon, such as the return on a
common stock, in terms of the behavior of a set of predictive factors.


---
Factor model
A way of decomposing the factors that influence a security's rate of return into common and
firm-specific influences.


---
Factor of Production
A resource used to produce a good or service. The main macroeconomic factors of production are capital and labor.


---
Factor portfolio
A well-diversified portfolio constructed to have a beta of 1.0 on one factor and a beta of
zero on any other factors.


---
Factoring
Sale of a firm's accounts receivable to a financial institution known as a factor.


---
Factoring
The sale of accounts receivable to a third party, with the third party bearing
the risk of loss if the accounts receivable cannot be collected.


---
Factoring
The discounting, or sale at a discount, of receivables on a nonrecourse, notification
basis. The purchaser of the accounts receivable, the factor, assumes full risk of collection and
credit losses, without recourse to the firms discounting the receivables. Customers are notified to
remit directly to the factor.


---
Factoring
Type of financial service whereby a firm sells or transfers title to its accounts receivable to a factoring company, which then acts as principal, not as agent.


---
Factory overhead
All the costs incurred during the manufacturing process, minus the
costs of direct labor and materials.


---
Finance Company
company engaged in making loans to individuals or businesses. Unlike a bank, it does not receive deposits from the public.


---
Financial accounting
The production of financial statements, primarily for those interested parties who are external to the business.


---
Related to : financial, finance, business, accounting, payroll, inventory, investment, money, inventory control, stock trading, financial advisor, tax advisor, credit.