Definition of Opinion shopping

Opinion shopping
A practice prohibited by the SEC which involves attempts by a corporation to obtain
reporting objectives by following questionable accounting principles with the help of a pliable auditor willing
to go along with the desired treatment.


---
Related Terms:
An auditor's opinion reflecting an unqualified acceptance of a company's financial statements.


---
An auditor's statement disclaiming any opinion regarding the company's financial
condition.


---
An auditor's opinion reflecting the fact that the auditor was unable to audit certain areas
of the company's operations because of restrictions imposed by management or other conditions beyond the
auditor's control.


---
Seeking to obtain the best bid or offer available by calling a number of dealers and/or brokers.


---
An auditor's opinion reflecting acceptance of a company's financial statements subject to
pervasive uncertainty that cannot be adequately measured, such as information relating to the value of
inventories, reserves for losses, or other matters subject to judgment.


---
A flexible exchange rate system in which the government does not intervene.


---
Bond price excluding accrued interest.


---

The quoted newspaper price of a bond that does not include accrued interest.
The price paid by purchaser is the full price.


---
A collection of systems and processes used to record, report and interpret business transactions.


---
A broad, all-inclusive term that refers to the methods and procedures
of financial record keeping by a business (or any entity); it also
refers to the main functions and purposes of record keeping, which are
to assist in the operations of the entity, to provide necessary information
to managers for making decisions and exercising control, to measure
profit, to comply with income and other tax laws, and to prepare financial
reports.


---
Administrative proceedings or litigation releases that entail an accounting or auditing-related violation of the SECurities laws.


---
An alteration in the accounting methodology or estimates used in
the reporting of financial statements, usually requiring discussion in a footnote
attached to the financial statements.


---
Earnings of a firm as reported on its income statement.


---
A business for which a separate set of accounting records is being
maintained.


---
The representation of the double-entry system of accounting such that assets are equal to liabilities plus capital.


---
Accounting equation
The formula Assets = Liabilities + Equity.


---

accounting equation
An equation that reflects the two-sided nature of a
business entity, assets on the one side and the sources of assets on the
other side (assets = liabilities + owners' equity). The assets of a business
entity are subject to two types of claims that arise from its two basic
sources of capital—liabilities and owners' equity. The accounting equation
is the foundation for double-entry bookkeeping, which uses a
scheme for recording changes in these basic types of accounts as either
debits or credits such that the total of accounts with debit balances
equals the total of accounts with credit balances. The accounting equation
also serves as the framework for the statement of financial condition,
or balance sheet, which is one of the three fundamental financial
statements reported by a business.


---
Accounting Errors
Unintentional mistakes in financial statements. Accounted for by restating
the prior-year financial statements that are in error.


---
Accounting exposure
The change in the value of a firm's foreign currency denominated accounts due to a
change in exchange rates.


---
Accounting insolvency
Total liabilities exceed total assets. A firm with a negative net worth is insolvent on
the books.


---
Accounting Irregularities
Intentional misstatements or omissions of amounts or disclosures in
financial statements done to deceive financial statement users. The term is used interchangeably with fraudulent financial reporting.


---
Accounting liquidity
The ease and quickness with which assets can be converted to cash.


---
Accounting period
The period of time for which financial statements are produced – see also financial year.


---
Accounting Policies
The principles, bases, conventions, rules and procedures adopted by management in preparing and presenting financial statements.


---
Accounting rate of return (ARR)
A method of investment appraisal that measures
the profit generated as a percentage of the
investment – see return on investment.


---
accounting rate of return (ARR)
the rate of earnings obtained on the average capital investment over the life of a capital project; computed as average annual profits divided by average investment; not based on cash flow


---
Accounting system
A set of accounts that summarize the transactions of a business that have been recorded on source documents.


---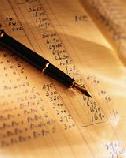 Accrual accounting
The recording of revenue when earned and expenses when
incurred, irrespective of the dates on which the associated cash flows occur.


---
accrual-basis accounting
Well, frankly, accrual is not a good descriptive
term. Perhaps the best way to begin is to mention that accrual-basis
accounting is much more than cash-basis accounting. Recording only the
cash receipts and cash disbursement of a business would be grossly
inadequate. A business has many assets other than cash, as well as
many liabilities, that must be recorded. Measuring profit for a period as
the difference between cash inflows from sales and cash outflows for
expenses would be wrong, and in fact is not allowed for most businesses
by the income tax law. For management, income tax, and financial
reporting purposes, a business needs a comprehensive record-keeping
system—one that recognizes, records, and reports all the assets and liabilities
of a business. This all-inclusive scope of financial record keeping
is referred to as accrual-basis accounting. Accrual-basis accounting
records sales revenue when sales are made (though cash is received
before or after the sales) and records expenses when costs are incurred
(though cash is paid before or after expenses are recorded). Established
financial reporting standards require that profit for a period
must be recorded using accrual-basis accounting methods. Also, these
authoritative standards require that in reporting its financial condition a
business must use accrual-basis accounting.


---
Accruals accounting
A method of accounting in which profit is calculated as the difference between income when it is earned and expenses when they are incurred.


---
Aggressive Accounting
A forceful and intentional choice and application of accounting principles
done in an effort to achieve desired results, typically higher current earnings, whether the practices followed are in accordance with generally accepted accounting principles or not. Aggressive
accounting practices are not alleged to be fraudulent until an administrative, civil, or criminal proceeding takes that step and alleges, in particular, that an intentional, material misstatement
has taken place in an effort to deceive financial statement readers.


---
algorithm
a logical step-by-step problem-solving technique
(generally requiring the use of a computer) that continuously
searches for an improved solution from the one previously
computed until the best answer is determined


---
Articles of incorporation
Legal document establishing a corporation and its structure and purpose.


---
Asset-Backed Securities
Bond or note SECured by assets of company.


---
Asset-backed security
A SECurity that is collateralized by loans, leases, receivables, or installment contracts
on personal property, not real estate.


---
Auditor's report
A SECtion of an annual report containing the auditor's opinion about the veracity of the
financial statements.


---
Available-for-Sale Security
A debt or equity SECurity not classified as a held-to-maturity SECurity or a trading SECurity. Can be classified as a current or noncurrent investment depending on the intended holding period.


---
Average accounting return
The average project earnings after taxes and depreciation divided by the average
book value of the investment during its life.


---
Banker's acceptance
A short-term credit investment created by a non-financial firm and guaranteed by a
bank as to payment. acceptances are traded at discounts from face value in the SECondary market. These
instruments have been a popular investment for money market funds. They are commonly used in
international transactions.


---
Bankers Acceptances
A bill of exchange, or draft, drawn by the borrower for payment on a specified date, and accepted by a chartered bank. Upon acceptance, the bill becomes, in effect, a postdated certified cheque.


---
Bill and Hold Practices
Products that have been sold with an explicit agreement that delivery
will occur at a later, often yet-to-be-determined, date.
Capitalize To report an expenditure or accrual as an asset as opposed to expensing it and charging it against earnings currently.


---
Blue-chip company
Large and creditworthy company.


---
Book-entry securities
The Treasury and federal agencies are moving to a book-entry system in which SECurities are not represented by engraved pieces of paper but are maintained in computerized records at the
Fed in the names of member banks, which in turn keep records of the SECurities they own as well as those they
are holding for customers. In the case of other SECurities where a book-entry has developed, engraved
SECurities do exist somewhere in quite a few cases. These SECurities do not move from holder to holder but are
usually kept in a central clearinghouse or by another agent.


---
Canadian Deposit Insurance Corporation
Better known as CDIC, this is an organization which insures qualifying deposits and GICs at savings institutions, mainly banks and trust companys, which belong to the CDIC for amounts up to $60,000 and for terms of up to five years. Many types of deposits are not insured, such as mortgage-backed deposits, annuities of duration of more than five years, and mutual funds.


---
Cash accounting
A method of accounting in which profit is calculated as the difference between income
when it is received and expenses when they are paid.


---
CASH-FLOW STATEMENT
A statement that shows where a company's cash came from and where it went for a period of time, such as a year.


---
Cash Flow statement
A financial report that shows the movement in cash for a business during an accounting period.


---
Change in Accounting Estimate
A change in accounting that occurs as the result of new information
or as additional experience is acquired—for example, a change in the residual values
or useful lives of fixed assets. A change in accounting estimate is accounted for prospectively,
over the current and future accounting periods affected by the change.


---
Change in Accounting Estimate
A change in the implementation of an existing accounting
policy. A common example would be extending the useful life or changing the expected residual
value of a fixed asset. Another would be making any necessary adjustments to allowances for
uncollectible accounts, warranty obligations, and reserves for inventory obsolescense.


---
Change in Accounting Principle
A change from one generally accepted accounting principle to another generally accepted accounting principle—for example, a change from capitalizing expenditures
to expensing them. A change in accounting principle is accounted for in most instances
as a cumulative-effect–type adjustment.


---
Change in Reporting Entity
A change in the scope of the entities included in a set of, typically, consolidated financial statements.


---
Changes in Financial Position
Sources of funds internally provided from operations that alter a company's
cash flow position: depreciation, deferred taxes, other sources, and capital expenditures.


---
Chicago Mercantile Exchange (CME)
A not-for-profit corporation owned by its members. Its primary
functions are to provide a location for trading futures and options, collect and disseminate market information,
maintain a clearing mechanism and enforce trading rules.


---
chief financial officer (CFO)
Officer who oversees the treasurer and controller and sets overall financial strategy.


---
common-size income statement
Income statement that presents items as a percentage of revenues.


---
Company Acquisitions
Assets acquired to create money. May include plant, machinery and equipment, shares of another company etc.


---
company cost of capital
Expected rate of return demanded by investors in a company, determined by the average risk of the company's assets and operations.


---
Company-specific risk
Related: Unsystematic risk


---
Companyspecific Risk
See asset-specific risk


---
Conditional Buyer
One of two parties to a conditional sale agreement, the other being the conditional seller.


---
Conditional Sale
A type of agreement to sell whereby a seller retains title to goods sold and delivered to a purchaser until full payment has been made.


---
Conditional Sale Agreement
An agreement entered into between a conditional buyer and a conditional seller setting out the terms under which goods change hands.


---
Conditional sales contracts
Similar to equipment trust certificates except that the lender is either the
equipment manufacturer or a bank or finance company to whom the manufacturer has sold the conditional
sales contract.


---
Conditional Seller
One of two parties to a conditional sale agreement, the other being the conditional buyer.


---
Constant dollar accounting
A method for restating financial statements by reducing or
increasing reported revenues and expenses by changes in the consumer price index,
thereby achieving greater comparability between accounting periods.


---
Contango
A market condition in which futures prices are higher in the distant delivery months.


---
Contract Accounting
Method of accounting for sales or service agreements where completion
requires an extended period.


---
Controlled foreign corporation (CFC)
A foreign corporation whose voting stock is more than 50% owned
by U.S. stockholders, each of whom owns at least 10% of the voting power.


---
Convention statement
An annual statement filed by a life insurance company in each state where it does
business in compliance with that state's regulations. The statement and supporting documents show, among
other things, the assets, liabilities, and surplus of the reporting company.


---
Convertible security
A SECurity that can be converted into common stock at the option of the SECurity holder,
including convertible bonds and convertible preferred stock.


---
Corporate financial management
The application of financial principals within a corporation to create and
maintain value through decision making and proper resource management.


---
Corporate financial planning
financial planning conducted by a firm that encompasses preparation of both
long- and short-term financial plans.


---
Corporation
A legal "person" that is separate and distinct from its owners. A corporation is allowed to own
assets, incur liabilities, and sell SECurities, among other things.


---
Corporation
A legal entity, organized under state laws, whose investors purchase
shares of stock as evidence of ownership in it. A corporation is a legal entity, which
eliminates much of the liability for the corporation's actions from its investors.


---
corporation
Business owned by stockholders who are not personally
liable for the business's liabilities.


---
cost accounting
a discipline that focuses on techniques or
methods for determining the cost of a project, process, or
thing through direct measurement, arbitrary assignment, or
systematic and rational allocation


---
Cost Accounting Standards Board (CASB)
a body established by Congress in 1970 to promulgate cost accounting
standards for defense contractors and federal agencies; disbanded
in 1980 and reestablished in 1988; it previously issued
pronouncements still carry the weight of law for those
organizations within its jurisdiction


---
Cost company arrangement
Arrangement whereby the shareholders of a project receive output free of
charge but agree to pay all operating and financing charges of the project.


---
cost of goods manufactured (CGM)
the total cost of the
goods completed and transferred to Finished goods Inventory
during the period


---
Cost of goods sold
The cost of merchandise that a company sold this year. For manufacturing companies, the cost of raw
materials, components, labor and other things that went into producing an item.


---
Cost of goods sold
See cost of sales.


---
Cost of goods sold
The cost of the items that were sold during the current period.


---
Cost of goods sold
The accumulated total of all costs used to create a product or service,
which is then sold. These costs fall into the general sub-categories of direct
labor, materials, and overhead.


---
Cost of goods sold
The charge to expense of the direct materials, direct labor, and
allocated overhead costs associated with products sold during a defined accounting
period.


---
costs of financial distress
Costs arising from bankruptcy or distorted business decisions before bankruptcy.


---
Country financial risk
The ability of the national economy to generate enough foreign exchange to meet
payments of interest and principal on its foreign debt.


---
Creative Accounting Practices
any and all steps used to play the financial numbers game, including
the aggressive choice and application of accounting principles, both within and beyond
the boundaries of generally accepted accounting principles, and fraudulent financial reporting.
Also included are steps taken toward earnings management and income smoothing. See financial
Numbers Game.


---
Creative Acquisition Accounting
The allocation to expense of a greater portion of the price
paid for another company in an acquisition in an effort to reduce acquisition-year earnings and
boost future-year earnings. Acquisition-year expense charges include purchased in-process research
and development and an overly aggressive accrual of costs required to effect the acquisition.


---
Cross-sectional approach
A statistical methodology applied to a set of firms at a particular point in time.


---
Cumulative Effect of a Change in Accounting Principle
The change in earnings of previous years
based on the assumption that a newly adopted accounting principle had previously been in use.


---
Cumulative Effect of Accounting Change
The change in earnings of previous years assuming
that the newly adopted accounting principle had previously been in use.


---
Debt securities
IOUs created through loan-type transactions - commercial paper, bank CDs, bills, bonds, and
other instruments.


---
Debt Security
A SECurity representing a debt relationship with an enterprise, including a government
SECurity, municipal SECurity, corporate bond, convertible debt issue, and commercial
paper.


---
Depository Trust Company (DTC)
DTC is a user-owned SECurities depository which accepts deposits of
eligible SECurities for custody, executes book-entry deliveries and records book-entry pledges of SECurities in
its custody, and provides for withdrawals of SECurities from its custody.


---
Derivative security
A financial SECurity, such as an option, or future, whose value is derived in part from the
value and characteristics of another SECurity, the underlying SECurity.


---
Discount securities
Non-interest-bearing money market instruments that are issued at a discount and
redeemed at maturity for full face value, e.g. U.S. Treasury bills.


---
Domestic International Sales Corporation (DISC)
A U.S. corporation that receives a tax incentive for
export activities.


---
double-entry accounting
See accrual-basis accounting.


---
Dupont system of financial control
Highlights the fact that return on assets (ROA) can be expressed in terms
of the profit margin and asset turnover.


---
Edge corporations
Specialized banking institutions, authorized and chartered by the Federal Reserve Board
in the U.S., which are allowed to engage in transactions that have a foreign or international character. They
are not subject to any restrictions on interstate banking. Foreign banks operating in the U.S. are permitted to
organize and own and Edge corporation.


---
Eligible bankers' acceptances
In the BA market, an acceptance may be referred to as eligible because it is
acceptable by the Fed as collateral at the discount window and/or because the accepting bank can sell it
without incurring a reserve requirement.


---
Employee Retirement Income Security Act of 1974 (ERISA)
A federal Act that sets minimum operational and funding standards for employee benefit
plans.


---
Equity Security
An ownership interest in an enterprise, including preferred and common stock.


---
Except for opinion
An auditor's opinion reflecting the fact that the auditor was unable to audit certain areas
of the company's operations because of restrictions imposed by management or other conditions beyond the
auditor's control.


---
Exchangeable Security
SECurity that grants the SECurity holder the right to exchange the SECurity for the
common stock of a firm other than the issuer of the SECurity.


---
Exempt securities
Instruments exempt from the registration requirements of the SECurities Act of 1933 or the
margin requirements of the SEC Act of 1934. Such SECurities include government bonds, agencies, munis,
commercial paper, and private placements.


---
Related to : financial, finance, business, accounting, payroll, inventory, investment, money, inventory control, stock trading, financial advisor, tax advisor, credit.