Definition of Short squeeze

Short squeeze
A situation in which a lack of supply tends to force prices upward.


---
Related Terms:
If an investor thinks the price of a stock is going down, the investor could borrow the stock from
a broker and sell it. Eventually, the investor must buy the stock back on the open market. For instance, you
borrow 1000 shares of XYZ on July 1 and sell it for $8 per share. Then, on Aug 1, you purchase 1000 shares
of XYZ at $7 per share. You've made $1000 (less commissions and other fees) by selling short.


---
One who has sold a contract to establish a market position and who has not yet closed out this position
through an offsetting purchase; the opposite of a long position. Related: Long.


---
Bonds with short current maturities.


---
See: unmatched book.


---
The sale of a futures contract(s) to eliminate or lessen the possible decline in value ownership of
an approximately equal amount of the actual financial instrument or physical commodity.
Related: Long hedge.


---
This is the total number of shares of a security that investors have borrowed, then sold in the
hope that the security will fall in value. An investor then buys back the shares and pockets the difference as profit.


---
Occurs when a person sells stocks he or she does not yet own. Shares must be borrowed,
before the sale, to make "good delivery" to the buyer. Eventually, the shares must be bought to close out the
transaction. This technique is used when an investor believes the stock price will go down.


---

Selling a security that the seller does not own but is committed to repurchasing eventually. It is
used to capitalize on an expected decline in the security's price.


---
Establishing a market position by selling a security one does not own in anticipation of the price
of that security falling.


---
A straddle in which one put and one call are sold.


---
Costs that fall with increases in the level of investment in current assets.


---
The risk of falling short of any investment target.


---
Events and decisions concerning the short-term finance of a firm, such as
how much inventory to order and whether to offer cash terms or credit terms to customers.


---
A financial plan that covers the coming fiscal year.


---
Services that assist firms in making short-term investments.


---
Short-term solvency ratios
Ratios used to judge the adequacy of liquid assets for meeting short-term
obligations as they come due, including
1) the current ratio,
2) the acid-test ratio,
3) the inventory turnover ratio, and
4) the accounts receivable turnover ratio.


---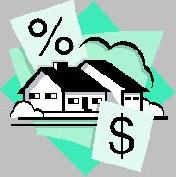 Short-term tax exempts
short-term securities issued by states, municipalities, local housing agencies, and
urban renewal agencies.


---
Short rate
The annualized one-period interest rate.


---
Short sale, short position
The sale of a security or financial instrument not
owned, in anticipation of a price decline and making a profit by purchasing the
instrument later at a lower price, and then delivering the instrument to
complete the sale. See Long position.


---
shortage costs
Costs incurred from shortages in current assets.


---
short position
The sale of an investment, particularly by someone who does not yet own it.


---
Related to : financial, finance, business, accounting, payroll, inventory, investment, money, inventory control, stock trading, financial advisor, tax advisor, credit.