Definition of Principal-agent relationship

Principal-agent relationship
A situation that can be modeled as one person, an agent, who acts on the behalf
of another person, the principal.


---
Related Terms:
The decision-maker in a principal-agent relationship.


---
One who represents Canada Life when providing services to clients


---
A licensed insurance agent who sells insurance for only one company.


---
Implication of the CAPM that security risk premiums will be
proportional to beta.


---
A technical accounting term that encompasses the
conventions, rules, and procedures necessary to define accepted accounting practice at a particular time.


---
In an interest rate swap, the predetermined dollar principal on which the
exchanged interest payments are based.


---
A relationship espoused by some technical analysts that signals continuing rises
and falls in security prices based on accompanying changes in volume traded.


---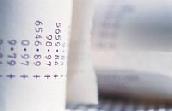 1) The total amount of money being borrowed or lent.
2) The party affected by agent decisions in a principal-agent relationship.


---
The original amount loaned, which is repaid plus interest. See face value.


---
The obligation due under a debt instrument exclusive of interest.


---
The face amount of debt; the amount borrowed or lent. Often called principal.


---
Generally, refers to the face value of a debt.


---
Highly diversified portfolios will have negligible unsystematic risk. In other
words, unsystematic risks disappear in portfolios, and only systematic risks survive.


---
A mortgage-backed security in which the holder receives only principal cash flows on
the underlying mortgage pool. The principal-only portion of a stripped MBS. For PO securities, all of the
principal distribution due from the underlying collateral pool is paid to the registered holder of the stripped
MBS based on the current face value of the underlying collateral pool.


---
See Par value.


---
Put-call parity relationship
The relationship between the price of a put and the price of a call on the same
underlying security with the same expiration date, which prevents arbitrage opportunities. Holding the stock
and buying a put will deliver the exact payoff as buying one call and investing the present value (PV) of the
exercise price. The call value equals C=S+P-PV(k).


---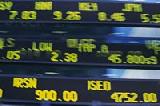 Remaining principal balance
The amount of principal dollars remaining to be paid under the mortgage as of
a given point in time.


---
Transfer agent
ndividual or institution appointed by a company to look after the transfer of securities.


---
Value additivity principal
Prevails when the value of a whole group of assets exactly equals the sum of the
values of the individual assets that make up the group of assets. Stated differently, the principle that the net
present value of a set of independent projects is just the sum of the net present values of the individual projects.


---
Agency theory
The analysis of principal-agent relationships, wherein one person, an agent, acts on behalf of
anther person, a principal.


---
Related to : financial, finance, business, accounting, payroll, inventory, investment, money, inventory control, stock trading, financial advisor, tax advisor, credit.