Definition of Agent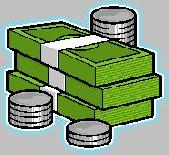 Agent
One who represents Canada Life when providing services to clients


---
Agent
The decision-maker in a principal-agent relationship.


---
Related Terms:
A situation that can be modeled as one person, an agent, who acts on the behalf
of another person, the principal.


---
ndividual or institution appointed by a company to look after the transfer of securities.


---
A licensed insurance agent who sells insurance for only one company.


---
A form of organization commonly used by foreign banks to enter the U.S. market. An agency
bank cannot accept deposits or extend loans in its own name; it acts as agent for the parent bank.


---
The incremental costs of having an agent make decisions for a principal.


---
The analysis of principal-agent relationships, wherein one person, an agent, acts on behalf of
anther person, a principal.


---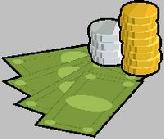 Securities certificates issued in the U.S. by a transfer agent acting on behalf of the foreign
issuer. The certificates represent claims to foreign equities.


---
Bonds that are not registered on the books of the issuer. Such bonds are held in physical form by
the owner, who receives interest payments by physically detaching coupons from the bond certificate and
delivering them to the paying agent.


---
The Treasury and federal agencies are moving to a book-entry system in which securities are not represented by engraved pieces of paper but are maintained in computerized records at the
Fed in the names of member banks, which in turn keep records of the securities they own as well as those they
are holding for customers. In the case of other securities where a book-entry has developed, engraved
securities do exist somewhere in quite a few cases. These securities do not move from holder to holder but are
usually kept in a central clearinghouse or by another agent.


---
A broker on the floor of an exchange acts as agent for a particular brokerage house and
who buys and sells stocks for the brokerage house on a commission basis.


---
Refers to the volatility of returns on international investments caused by events associated
with a particular country as opposed to events associated solely with a particular economic or financial agent.


---
A transaction in which the buyer's payment for securities is due at the time of
delivery (usually to a bank acting as agent for the buyer) upon receipt of the securities. The payment may be
made by bank wire, check, or direct credit to an account.


---
An unconventional order in writing - signed by a person, usually the exporter, and addressed to the
importer - ordering the importer or the importer's agent to pay, on demand (sight draft) or at a fixed future
date (time draft), the amount specified on its face.


---
An alternative to a bond trust deed. Unlike the trustee, the fiscal agent acts as an
agent of the borrower.


---
Mortgage-backed securities (MBS) on which registered holders receive an aggregate principal and
interest payment from a central paying agent on all of their certificates. Principal and interest payments are
disbursed on the 20th day of the month. GNMA-II MBS are backed by multiple-issuer pools or custom pools
(one issuer but different interest rates that may vary within one percentage point). Multiple-issuer pools are
known as "Jumbos." Jumbo pools are generally longer and offer certain mortgages that are more
geographically diverse than single-issuer pools. Jumbo pool mortgage interest rates may vary within one
percentage point.


---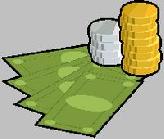 Medium-term note
A corporate debt instrument that is continuously offered to investors over a period of
time by an agent of the issuer. Investors can select from the following maturity bands: 9 months to 1 year,
more than 1 year to 18 months, more than 18 months to 2 years, etc., up to 30 years.


---
Monitor
To seek information about an agent's behavior; a device that provides such information.


---
Poison pill
Anit-takeover device that gives a prospective acquiree's shareholders the right to buy shares of the
firm or shares of anyone who acquires the firm at a deep discount to their fair market value. Named after the
cyanide pill that secret agents are instructed to swallow if capture is imminent.


---
Principal
1) The total amount of money being borrowed or lent.
2) The party affected by agent decisions in a principal-agent relationship.


---
Sales charge
The fee charged by a mutual fund when purchasing shares, usually payable as a commission to
marketing agent, such as a financial advisor, who is thus compensated for his assistance to a purchaser. It
represents the difference, if any, between the share purchase price and the share net asset value.


---
Broker
An agent who handles public orders to buy or sell financial assets.


---
Consigned stocks
Inventories owned by a company, but located on the premises
of its agents or distributors.


---
Errors and Omissions Insurance
Insurance coverage purchased by the agent/broker which provides protection against loss incurred by a client because of some negligent act, error, oversight, or omission by the agent/broker.


---
Underwriter
This could be the person (broker or agent) who helps you choose the proper type of life insurance or disability insurance and the insurance company for your particular needs. This could also be the person at the insurance company's head office who reviews your application for coverage to determine whether or not the insurance company will issue a policy to you.


---
Factor
An agent who buys and sells goods on behalf of others for a commission.


---
Factoring
Type of financial service whereby a firm sells or transfers title to its accounts receivable to a factoring company, which then acts as principal, not as agent.


---
Insurance Act
In Canada, a general statute that contains most of the insurance law of a common law province, and regulates the conduct of insurers and insurance agents within the province.


---
Life Underwriter
Insurance agent.


---
Related to : financial, finance, business, accounting, payroll, inventory, investment, money, inventory control, stock trading, financial advisor, tax advisor, credit.