Definition of Net benefit to leverage factor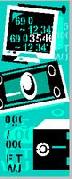 Net benefit to leverage factor
A linear approximation of a factor, T*, that enables one to operationalize the
total impact of leverage on firm value in the capital market imperfections view of capital structure.


---
Related Terms:
Coverage against accidental death usually payable in addition to base amount of coverage.


---
An approximate measure of the liability of a plan in the event of a
termination at the date the calculation is performed. Related: projected benefit obligation.


---
the present value of a finite stream of cash flows for every beginning $1 of cash flow.


---
The pool factor implied by the scheduled amortization assuming no prepayemts.


---
Present value of $1 paid for each of t periods.


---
Present value of an annuity of $1 per period.


---
a method of allocating joint cost to joint products using a
simulated net realizable value at the split-off point; approximated
value is computed as final sales price minus
incremental separate costs


---

Automatic payment of moneys derived from a benefit.


---
An instruction that pays a cash amount upon the occurrence of a specific event.


---
The proportion of unemployment benefits paid to a company's
former employees during the measurement period, divided by the total
payroll during the period. This calculation is used by states to determine the unemployment
contribution rate to charge employers.


---
The amount of cash payable on a benefit.


---
The proportion of total taxable wages for laid off
employees during the measurement period divided by the total payroll during
the period. This calculation is used by states to determine the unemployment
contribution rate to charge employers.


---
a listing of service departments in an order that begins with the one providing the most service
to all other corporate areas; the ranking ends with the
service department providing service primarily to revenueproducing
areas


---
cash or nontaxable benefits


---
Rules set by the Chicago Board of Trade for determining the invoice price of each
acceptable deliverable Treasury issue against the Treasury Bond futures contract.


---
Cost-Benefit Analysis
The calculation and comparison of the costs and benefits of a policy or project.


---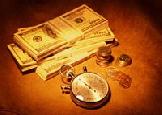 cost-benefit analysis the analytical process of comparing the
relative costs and benefits that result from a specific course
of action (such as providing information or investing in a
project)


---
Cost-benefit ratio
The net present value of an investment divided by the investment's initial cost. Also called
the profitability index.


---
critical success factors (CSF)
any item (such as quality, customer
service, efficiency, cost control, or responsiveness
to change) so important that, without it, the organization
would cease to exist


---
Death Benefit
Amount paid on death of an insured.


---
Debt leverage
The amplification of the return earned on equity when an investment or firm is financed
partially with borrowed money.


---
Defined benefit plan
A pension plan in which the sponsor agrees to make specified dollar payments to
qualifying employees. The pension obligations are effectively the debt obligation of the plan sponsor.
Related: defined contribution plan


---
Defined Benefit Plan
A pension plan that pays out a predetermined dollar
amount to participants, based on a set of rules that typically combine the number
of years of employment and wages paid over the time period when each
employee worked for the company.


---
degree of operating leverage
a factor that indicates how a percentage change in sales, from the existing or current
level, will affect company profits; it is calculated as contribution
margin divided by net income; it is equal to (1 - margin of safety percentage)


---
degree of operating leverage (DOL)
Percentage change in profits given a 1 percent change in sales.


---
Discount factor
Present value of $1 received at a stated future date.


---
discount factor
Present value of a $1 future payment.


---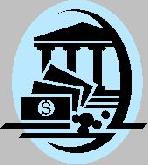 Equivalent annual benefit
The equivalent annual annuity for the net present value of an investment project.


---
European Monetary System (EMS)
An exchange arrangement formed in 1979 that involves the currencies
of European Union member countries.


---
Exposure netting
Offsetting exposures in one currency with exposures in the same or another currency,
where exchange rates are expected to move in such a way that losses or gains on the first exposed position
should be offset by gains or losses on the second currency exposure.


---
Factor
A financial institution that buys a firm's accounts receivables and collects the debt.


---
Factor
An agent who buys and sells goods on behalf of others for a commission.


---
Factor analysis
A statistical procedure that seeks to explain a certain phenomenon, such as the return on a
common stock, in terms of the behavior of a set of predictive factors.


---
Factor model
A way of decomposing the factors that influence a security's rate of return into common and
firm-specific influences.


---
Factor of Production
A resource used to produce a good or service. The main macroeconomic factors of production are capital and labor.


---
Factor portfolio
A well-diversified portfolio constructed to have a beta of 1.0 on one factor and a beta of
zero on any other factors.


---
Factoring
Sale of a firm's accounts receivable to a financial institution known as a factor.


---
Factoring
The sale of accounts receivable to a third party, with the third party bearing
the risk of loss if the accounts receivable cannot be collected.


---
Factoring
The discounting, or sale at a discount, of receivables on a nonrecourse, notification
basis. The purchaser of the accounts receivable, the factor, assumes full risk of collection and
credit losses, without recourse to the firms discounting the receivables. Customers are notified to
remit directly to the factor.


---
Factoring
Type of financial service whereby a firm sells or transfers title to its accounts receivable to a factoring company, which then acts as principal, not as agent.


---
Factory overhead
All the costs incurred during the manufacturing process, minus the
costs of direct labor and materials.


---
Financial leverage
Use of debt to increase the expected return on equity. Financial leverage is measured by
the ratio of debt to debt plus equity.


---
financial leverage
The equity (ownership) capital of a business can serve
as the basis for securing debt capital (borrowing money). In this way, a
business increases the total capital available to invest in its assets and
can make more sales and more profit. The strategy is to earn operating
profit, or earnings before interest and income tax (EBIT), on the capital
supplied from debt that is more than the interest paid on the debt capital.
A financial leverage gain equals the EBIT earned on debt capital
minus the interest on the debt. A financial leverage gain augments earnings
on equity capital. A business must earn a rate of return on its assets
(ROA) that is greater than the interest rate on its debt to make a financial
leverage gain. If the spread between its ROA and interest rate is unfavorable,
a business suffers a financial leverage loss.


---
financial leverage
Debt financing amplifies the effects of changes in operating income on the returns to stockholders.


---
Financial leverage clientele
A group of investors who have a preference for investing in firms that adhere to
a particular financial leverage policy.


---
Financial leverage ratios
Related: capitalization ratios.


---
Firm's net value of debt
Total firm value minus total firm debt.


---
Flat benefit formula
Method used to determine a participant's benefits in a defined benefit plan by
multiplying months of service by a flat monthly benefit.


---
Highly leveraged transaction (HLT)
Bank loan to a highly leveraged firm.


---
Homemade leverage
Idea that as long as individuals borrow (or lend) on the same terms as the firm, they can
duplicate the affects of corporate leverage on their own. Thus, if levered firms are priced too high, rational
investors will simply borrow on personal accounts to buy shares in unlevered firms.


---
Incremental costs and benefits
Costs and benefits that would occur if a particular course of action were
taken compared to those that would occur if that course of action were not taken.


---
Interest Factor
Numbers found in compound interest and annuity tables. Usually called the FVIF or PVIF.


---
International Monetary Fund
An organization founded in 1944 to oversee exchange arrangements of
member countries and to lend foreign currency reserves to members with short-term balance of payment
problems.


---
International Monetary Fund (IMF)
Organization originally established to manage the postwar fixed exchange rate system.


---
International Monetary Market (IMM)
A division of the CME established in 1972 for trading financial
futures. Related: Chicago Mercantile Exchange (CME).


---
Internet business model
a model that involves
(1) few physical assets,
(2) little management hierarchy, and
(3) a direct pipeline to customers


---
intranet
a mechanism for sharing information and delivering data from corporate databases to the local-area network (LAN) desktops


---
Leverage
The use of debt financing.


---
Leverage
he use of debt financing.


---
Leverage
The relationship between interest bearing debt and equity in a company(financial leverage) or the effect of fixed expense on after tax earnings(operating leverage).


---
Leverage clientele
A group of shareholders who, because of their personal leverage, seek to invest in
corporations that maintain a compatible degree of corporate leverage.


---
Leverage ratios
Measures of the relative contribution of stockholders and creditors, and of the firm's ability
to pay financing charges. Value of firm's debt to the total value of the firm.


---
Leverage rebalancing
Making transactions to adjust (rebalance) a firm's leverage ratio back to its target.


---
Leveraged beta
The beta of a leveraged required return; that is, the beta as adjusted for the degree of
leverage in the firm's capital structure.


---
Leveraged buyout
The purchase of one business entity by another, largely using borrowed
funds. The borrowings are typically paid off through the future cash flow of
the purchased entity.


---
Leveraged buyout (LBO)
A transaction used for taking a public corporation private financed through the use
of debt funds: bank loans and bonds. Because of the large amount of debt relative to equity in the new
corporation, the bonds are typically rated below investment grade, properly referred to as high-yield bonds or
junk bonds. Investors can participate in an LBO through either the purchase of the debt (i.e., purchase of the
bonds or participation in the bank loan) or the purchase of equity through an LBO fund that specializes in
such investments.


---
leveraged buyout (LBO)
Acquisition of the firm by a private group using substantial borrowed funds.


---
Leveraged equity
Stock in a firm that relies on financial leverage. Holders of leveraged equity face the
benefits and costs of using debt.


---
Leveraged lease
A lease arrangement under which the lessor borrows a large proportion of the funds needed
to purchase the asset and grants the lender a lien on the assets and a pledge of the lease payments to secure the
borrowing.


---
Leveraged portfolio
A portfolio that includes risky assets purchased with funds borrowed.


---
Leveraged portfolio
A portfolio that includes risky assets purchased with funds borrowed.


---
Leveraged required return
The required return on an investment when the investment is financed partially by debt.


---
Limiting factor
The production resource that, as a result of scarce resources, limits the production of goods
or services, i.e. a bottleneck.


---
Living Benefit
Some insurance companies include this benefit option at no cost to their policy holders. The insurer considers on a case to case basis, the need for insurance funds before death. If the insured can demonstrate a shortened life of less than two years and with some insurers one year, the insurer will consider releasing up to 50% or a maximum of $100,000 of the life insurance coverage held by the insured. Not all insurers offer this benefit for free. The need has resulted in specific stand alone living benefit/critical illness policies coming into existence. Look under "Different types of Life Insurance" for further information. You might have heard of "Viatical Settlements", the practice of seriously ill people selling the rights to their life insurance policies to third parties. This practice is common in the United States but has not caught on in Canada.


---
Maturity factoring
factoring arrangement that provides collection and insurance of accounts receivable.


---
Monetarism
School of economic thought stressing the importance of the money supply in the economy. Adherents believe that the economy is inherently stable, so that policy is best undertaken through adoption of a policy rule.


---
Monetarist Rule
Proposal that the money supply be increased at a steady rate equal approximately to the real rate of growth of the economy. Contrast with discretionary policy.


---
Monetary Aggregate
Any measure of the economy's money supply.


---
Monetary Base
See money base.


---
Monetary gold
Gold held by governmental authorities as a financial asset.


---
Monetary / non-monetary method
Under this translation method, monetary items (e.g. cash, accounts
payable and receivable, and long-term debt) are translated at the current rate while non-monetary items (e.g.
inventory, fixed assets, and long-term investments) are translated at historical rates.


---
Monetary policy
Actions taken by the Board of Governors of the Federal Reserve System to influence the
money supply or interest rates.


---
Monetary Policy
Actions taken by the central bank to change the supply of money and the interest rate and thereby affect economic activity.


---
Monetizing the Debt
See printing money.


---
Multifactor CAPM
A version of the capital asset pricing model derived by Merton that includes extramarket
sources of risk referred to as factor.


---
Net adjusted present value
The adjusted present value minus the initial cost of an investment.


---
Net advantage of refunding
The net present value of the savings from a refunding.


---
Net advantage to leasing
The net present value of entering into a lease financing arrangement rather than
borrowing the necessary funds and buying the asset.


---
Net advantage to merging
The difference in total post- and pre-merger market value minus the cost of the merger.


---
net asset value
The value of all the holdings of a mutual fund, less the fund's liabilities.


---
Net asset value (NAV)
The value of a fund's investments. For a mutual fund, the net asset value per share
usually represents the fund's market price, subject to a possible sales or redemption charge. For a closed end
fund, the market price may vary significantly from the net asset value.


---
Net assets
The difference between total assets on the one hand and current liabilities and noncapitalized longterm
liabilities on the other hand.


---
Net book value
The current book value of an asset or liability; that is, its original book value net of any
accounting adjustments such as depreciation.


---
Net Cash after Operations
Cash flow available for debt service—the payment of interest and principal on loans. Generally calculated as cash provided by operating activities before interest
expense.


---
Net cash balance
Beginning cash balance plus cash receipts minus cash disbursements.


---
Net change
This is the difference between a day's last trade and the previous day's last trade.


---
net cost of normal spoilage
the cost of spoiled work less the estimated disposal value of that work


---
Net Domestic Product
GDP minus depreciation.


---
Net errors and omissions
In balance of payments accounting, net errors and omissions record the statistical
discrepancies that arise in gathering balance of payments data.


---
Related to : financial, finance, business, accounting, payroll, inventory, investment, money, inventory control, stock trading, financial advisor, tax advisor, credit.