Definition of Z bond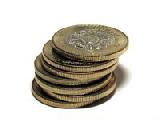 Z bond
Also known as an accrual bond or accretion bond; a bond on which interest accretes interest but is not
paid currently to the i nvestor but rather is accrued, with accrual added to the principal balance of the Z and
becoming payable upon satisfaction of all prior bond classes.


---
Related Terms:
Rule in bankruptcy proceedings whereby senior creditors are required to be paid in full
before junior creditors receive any payment.


---
Money owed to suppliers.


---
Amounts a company owes to creditors.


---
Amounts owed by the company for goods and services that have been received, but have not yet been paid for. Usually Accounts payable involves the receipt of an invoice from the company providing the services or goods.


---
Short-term, non-interest-bearing liabilities of a business
that arise in the course of its activities and operations from purchases on
credit. A business buys many things on credit, whereby the purchase
cost of goods and services are not paid for immediately. This liability
account records the amounts owed for credit purchases that will be paid
in the short run, which generally means about one month.


---
Acurrent liability on the balance sheet, representing short-term obligations
to pay suppliers.


---
Amounts due to vendors for purchases on open account, that is, not evidenced
by a signed note.


---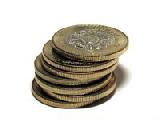 The number of days it would take to pay the ending balance
in accounts payable at the average rate of cost of goods sold per day. Calculated by dividing
accounts payable by cost of goods sold per day, which is cost of goods sold divided by 365.


---
an increase in units or volume caused by the addition
of material or by factors inherent in the production process


---
In portfolio accounting, a straight-line accumulation of capital gains on discount
bond in anticipation of receipt of par at maturity.


---
A method of accounting in which you record expenses when you incur them and sales as you make them—not when you pay bills or receive checks in the mail.


---
An expense for profit purposes even though no payment has been made.


---
The recording of revenue when earned and expenses when
incurred, irrespective of the dates on which the associated cash flows occur.


---
Well, frankly, accrual is not a good descriptive
term. Perhaps the best way to begin is to mention that accrual-basis
accounting is much more than cash-basis accounting. Recording only the
cash receipts and cash disbursement of a business would be grossly
inadequate. A business has many assets other than cash, as well as
many liabilities, that must be recorded. Measuring profit for a period as
the difference between cash inflows from sales and cash outflows for
expenses would be wrong, and in fact is not allowed for most businesses
by the income tax law. For management, income tax, and financial
reporting purposes, a business needs a comprehensive record-keeping
system—one that recognizes, records, and reports all the assets and liabilities
of a business. This all-inclusive scope of financial record keeping
is referred to as accrual-basis accounting. accrual-basis accounting
records sales revenue when sales are made (though cash is received
before or after the sales) and records expenses when costs are incurred
(though cash is paid before or after expenses are recorded). Established
financial reporting standards require that profit for a period
must be recorded using accrual-basis accounting methods. Also, these
authoritative standards require that in reporting its financial condition a
business must use accrual-basis accounting.


---
A bond on which interest accrues, but is not paid to the investor during the time of accrual.
The amount of accrued interest is added to the remaining principal of the bond and is paid at maturity.


---
Accruals accounting
A method of accounting in which profit is calculated as the difference between income when it is earned and expenses when they are incurred.


---

Accrued expenses payable
Expenses that have to be recorded in order for the financial statements to be accurate. accrued expenses usually do not involve the receipt of an invoice from the company providing the goods or services.


---
accrued expenses payable
The account that records the short-term, noninterest-
bearing liabilities of a business that accumulate over time, such
as vacation pay owed to employees. This liability is different than
accounts payable, which is the liability account for bills that have been
received by a business from purchases on credit.


---
Accrued Income
Income that has been earned but not yet received. For instance, if you have a non-registered Guaranteed Investment Certificate (GIC), Mutual Fund or Segregated Equity Fund, growth accrues annually or semi-annually and is taxable annually even though the gain is only paid at maturity of your investment.


---
Accrued interest
The accumulated coupon interest earned but not yet paid to the seller of a bond by the
buyer (unless the bond is in default).


---
Accrued Interest
The amount of interest accumulated on a debt security between
interest paying dates


---
Accrued Interest
The amount of interest owing but not paid.


---
acid test ratio (also called the quick ratio)
The sum of cash, accounts receivable, and short-term marketable
investments (if any) is divided by
total current liabilities to compute this ratio. Suppose that the short-term
creditors were to pounce on a business and not agree to roll over the
debts owed to them by the business. In this rather extreme scenario, the
acid test ratio reveals whether its cash and near-cash assets are enough
to pay its short-term current liabilities. This ratio is an extreme test that
is not likely to be imposed on a business unless it is in financial straits.
This ratio is quite relevant when a business is in a liquidation situation
or bankruptcy proceedings.


---
Additional paid-in capital
Amounts in excess of the par value or stated value that have been paid by the public to acquire stock in the company; synonymous with capital in excess of par.


---
Additional paid-in capital
Any payment received from investors for stock that exceeds
the par value of the stock.


---
additional paid-in capital
Difference between issue price and par value of stock. Also called capital surplus.


---
All equity rate
The discount rate that reflects only the business risks of a project and abstracts from the
effects of financing.


---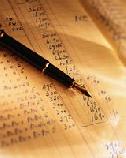 All-in cost
Total costs, explicit and implicit.


---
All or none
Requirement that none of an order be executed unless all of it can be executed at the specified price.


---
All-or-none underwriting
An arrangement whereby a security issue is canceled if the underwriter is unable
to re-sell the entire issue.


---
allocate
assign based on the use of a cost driver, a cost predictor,
or an arbitrary method


---
allocation
the systematic assignment of an amount to a recipient
set of categories annuity a series of equal cash flows (either positive or negative) per period


---
Allocation
The process of storing costs in one account and shifting them to other
accounts, based on some relevant measure of activity.


---
Allocation base A measure of activity or volume such as labour
hours, machine hours or volume of production
used to apportion overheads to products and
services.


---
Allowance for bad debts
An offset to the accounts receivable balance, against which
bad debts are charged. The presence of this allowance allows one to avoid severe
changes in the period-to-period bad debt expense by expensing a steady amount to
the allowance account in every period, rather than writing off large bad debts to
expense on an infrequent basis.


---
Allowance for doubtful accounts
A contra account related to accounts receivable that represents the amounts that the company expects will not be collected.


---
Allowance for Doubtful Accounts
An estimate of the uncollectible portion of accounts receivable
that is subtracted from the gross amount of accounts receivable to arrive at the estimated collectible
amount.


---
Allowance method
A method of adjusting accounts receivable to the amount that is expected to be collected based on company experience.


---
Amortizing interest rate swap
Swap in which the principal or national amount rises (falls) as interest rates
rise (decline).


---
approximated net realizable value at split-off allocation
a method of allocating joint cost to joint products using a
simulated net realizable value at the split-off point; approximated
value is computed as final sales price minus
incremental separate costs


---
Asset allocation decision
The decision regarding how an institution's funds should be distributed among the
major classes of assets in which it may invest.


---
Asset classes
Categories of assets, such as stocks, bonds, real estate and foreign securities.


---
Balance of Merchandise Trade
The difference between exports and imports of goods.


---
Balance of payments
A statistical compilation formulated by a sovereign nation of all economic transactions
between residents of that nation and residents of all other nations during a stipulated period of time, usually a
calendar year.


---
Balance of Payments
The difference between the demand for and supply of a country's currency on the foreign exchange market.


---
Balance of Payments Accounts
A statement of a country's transactions with other countries.


---
Balance of trade
Net flow of goods (exports minus imports) between countries.


---
Balance of Trade
See balance of merchandise trade.


---
Balance sheet
Also called the statement of financial condition, it is a summary of the assets, liabilities, and
owners' equity.


---
BALANCE SHEET
A "snapshot" statement that freezes a company on a particular day, like the last day of the year, and shows the balances in its asset, liability, and stockholders' equity accounts. It's governed by the formula:
Assets = Liabilities + Stockholders' Equity.


---
Balance Sheet
A financial statement showing the financial position of a business – its assets, liabilities and
capital – at the end of an accounting period.


---
Balance Sheet
One of the basic financial statements; it lists the assets, liabilities, and equity accounts of the company. The balance Sheet is prepared using the balances at the end of a specific day.


---
balance sheet
A term often used instead of the more formal and correct
term—statement of financial condition. This financial statement summarizes
the assets, liabilities, and owners' equity sources of a business at a
given moment in time. It is prepared at the end of each profit period and
whenever else it is needed. It is one of the three primary financial statements
of a business, the other two being the income statement and the
statement of cash flows. The values reported in the balance sheet are the
amounts used to determine book value per share of capital stock. Also,
the book value of an asset is the amount reported in a business's most
recent balance sheet.


---
Balance sheet
A report that summarizes all assets, liabilities, and equity for a company
for a given point in time.


---
balance sheet
Financial statement that shows the value of the
firm's assets and liabilities at a particular time.


---
Balance Sheet
A financial report showing the status of a company's assets, liabilities, and owners' equity on a given date.


---
Balance sheet exposure
See:accounting exposure.


---
Balance sheet identity
Total Assets = Total Liabilities + Total Stockholders' Equity


---
Balanced-Budget Multiplier
The multiplier associated with a change in government spending financed by an equal change in taxes.


---
Balanced fund
An investment company that invests in stocks and bonds. The same as a balanced mutual fund.


---
Balanced mutual fund
This is a fund that buys common stock, preferred stock and bonds. The same as a
balanced fund.


---
Balanced Scorecard
A system of non-financial performance measurement that links innovation, customer and process measures to financial performance.


---
balanced scorecard (BSC)
an approach to performance
measurement that weighs performance measures from four
perspectives: financial performance, an internal business
perspective, a customer perspective, and an innovation and
learning perspective


---
Balloon maturity
Any large principal payment due at maturity for a bond or loan with or without a a sinking
fund requirement.


---
Base interest rate
Related: Benchmark interest rate.


---
Basic balance
In a balance of payments, the basic balance is the net balance of the combination of the current
account and the capital account.


---
Bearer bond
bonds that are not registered on the books of the issuer. Such bonds are held in physical form by
the owner, who receives interest payments by physically detaching coupons from the bond certificate and
delivering them to the paying agent.


---
Benchmark interest rate
Also called the base interest rate, it is the minimum interest rate investors will
demand for investing in a non-Treasury security. It is Also tied to the yield to maturity offered on a
comparable-maturity Treasury security that was most recently issued ("on-the-run").


---
Best-interests-of-creditors test
The requirement that a claim holder voting against a plan of reorganization
must receive at least as much as he would have if the debtor were liquidated.


---
Bond
bonds are debt and are issued for a period of more than one year. The U.S. government, local
governments, water districts, companies and many other types of institutions sell bonds. When an investor
buys bonds, he or she is lending money. The seller of the bond agrees to repay the principal amount of the
loan at a specified time. interest-bearing bonds pay interest periodically.


---
BOND
A long-term, interest-bearing promissory note that companies may use to borrow money for periods of time such as five, ten, or twenty years.


---
Bond
A long-term debt instrument in which the issuer (borrower) is
obligated to pay the investor (lender) a specified amount of
money, usually at specific intervals, and to repay the principal
amount of the loan at maturity. The periodic payments are based
on the rate of interest agreed upon at the time the instrument is
sold.


---
bond
Security that obligates the issuer to make specified payments
to the bondholder.


---
Bond
A financial asset taking the form of a promise by a borrower to repay a specified amount (the bond's face value) on a maturity date and to make fixed periodic interest payments.


---
Bond
Usually a fixed interest security under which the issuer contracts to pay the lender a fixed principal amount at a stated date in the future, and a series of interest payments, either semi-annually or annually. interest payments may vary through the life of bond.


---
bond
A debt security issued by a government or company. You receive regular interest payments at specified rates while you hold the bond and you receive the face value when it matures. Short-term bonds mature in less than five years; medium-term bonds mature in six to ten years; and long-term bonds mature in eleven years or greater.


---
Bond
Fixed interest security issued by a corporation or government, having a specific maturity date.


---
Bond agreement
A contract for privately placed debt.


---
Bond covenant
A contractual provision in a bond indenture. A positive covenant requires certain actions, and
a negative covenant limits certain actions.


---
Bond-equivalent basis
The method used for computing the bond-equivalent yield.


---
Bond equivalent yield
bond yield calculated on an annual percentage rate method. Differs from annual
effective yield.


---
Bond-equivalent yield
The annualized yield to maturity computed by doubling the semiannual yield.


---
Bond Equivalent Yield
bond yield calculated on an annual percentage rate method


---
Bond indenture
The contract that sets forth the promises of a corporate bond issuer and the rights of
investors.


---
Bond indexing
Designing a portfolio so that its performance will match the performance of some bond index.


---
Bond points
A conventional unit of measure for bond prices set at $10 and equivalent to 1% of the $100 face
value of the bond. A price of 80 means that the bond is selling at 80% of its face, or par value.


---
Bond value
With respect to convertible bonds, the value the security would have if it were not convertible
apart from the conversion option.


---
BONDPAR
A system that monitors and evaluates the performance of a fixed-income portfolio , as well as the
individual securities held in the portfolio. bondPAR decomposes the return into those elements beyond the
manager's control--such as the interest rate environment and client-imposed duration policy constraints--and
those that the management process contributes to, such as interest rate management, sector/quality allocations,
and individual bond selection.


---
Bonds payable
Amounts owed by the company that have been formalized by a legal document called a bond.


---
Borrower fallout
In the mortgage pipeline, the risk that prospective borrowers of loans committed to be
closed will elect to withdraw from the contract.


---
Brady bonds
bonds issued by emerging countries under a debt reduction plan.


---
Bull-bear bond
bond whose principal repayment is linked to the price of another security. The bonds are
issued in two tranches: in the first tranche repayment increases with the price of the other security, and in the
second tranche repayment decreases with the price of the other security.


---
Bulldog bond
Foreign bond issue made in London.


---
business-value-added activity
an activity that is necessary for the operation of the business but for which a customer would not want to pay


---
Call
An option that gives the right to buy the underlying futures contract.


---
Call
a. An option to buy a certain quantity of a stock or commodity for a
specified price within a specified time. See Put.
b. A demand to submit bonds to the issuer for redemption before the maturity date.
c. A demand for payment of a debt.
d. A demand for payment due on stock bought on margin.


---
Call an option
To exercise a call option.


---
Call date
A date before maturity, specified at issuance, when the issuer of a bond may retire part of the bond
for a specified call price.


---
Call money rate
Also called the broker loan rate , the interest rate that banks charge brokers to finance
margin loans to investors. The broker charges the investor the call money rate plus a service charge.


---
Call option
An option contract that gives its holder the right (but not the obligation) to purchase a specified
number of shares of the underlying stock at the given strike price, on or before the expiration date of the
contract.
Call premium
Premium in price above the par value of a bond or share of preferred stock that must be paid to
holders to redeem the bond or share of preferred stock before its scheduled maturity date.


---
Related to : financial, finance, business, accounting, payroll, inventory, investment, money, inventory control, stock trading, financial advisor, tax advisor, credit.