Definition of Subject

Subject
Refers to a bid or offer that cannot be executed without confirmation from the customer.


---
Related Terms:
An auditor's opinion reflecting acceptance of a company's financial statements subject to
pervasive uncertainty that cannot be adequately measured, such as information relating to the value of
inventories, reserves for losses, or other matters subject to judgment.


---
Probabilities that are determined subjectively (for example, on the basis of
judgement rather than using statistical sampling).


---
Adjustable rate mortgage. A mortgage that features predetermined adjustments of the loan interest rate
at regular intervals based on an established index. The interest rate is adjusted at each interval to a rate
equivalent to the index value plus a predetermined spread, or margin, over the index, usually subject to perinterval
and to life-of-loan interest rate and/or payment rate caps.


---
Specialized banking institutions, authorized and chartered by the Federal Reserve Board
in the U.S., which are allowed to engage in transactions that have a foreign or international character. They
are not subject to any restrictions on interstate banking. Foreign banks operating in the U.S. are permitted to
organize and own and Edge corporation.


---
A firm or person engaged in soliciting or accepting and handling orders for
the purchase or sale of futures contracts, subject to the rules of a futures exchange and, who, in connection
with such solicitation or acceptance of orders, accepts any money or securities to margin any resulting trades
or contracts. The FCM must be licensed by the CFTC. Related: commission house , omnibus account


---
The construction of an asset and a liability that are subject to offsetting changes in value.


---
A subsidiary incorporated in the U.S., usually in Delaware, whose sole
purpose was to issue debentures overseas and invest the proceeds in foreign operations, with the interest paid
to foreign bondholders not subject to U.S. withholding tax. The elimination of the corporate withholding tax
has ended the need for this type of subsidiary.


---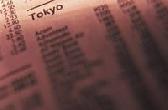 Special accounts where you can save and invest, and the taxes are deferred until money
is withdrawn. These plans are subject to frequent changes in law with respect to the deductibility of
contributions. Withdrawals of tax deferred contributions are taxed as income, including the capital gains from
such accounts.


---
Technique for finding the maximum value of some equation subject to stated linear constraints.


---
An operations research technique that solves problems in which an optimal
value is sought subject to specified constraints. Mathematical programming models include linear
programming, quadratic programming, and dynamic programming.


---
The tendency of firms that are neglected by security analysts to outperform firms that
are the subject of considerable attention.


---
The value of a fund's investments. For a mutual fund, the net asset value per share
usually represents the fund's market price, subject to a possible sales or redemption charge. For a closed end
fund, the market price may vary significantly from the net asset value.


---
A repo with no definite term. The agreement is made on a day-to-day basis and either the
borrower or the lender may choose to terminate. The rate paid is higher than on overnight repo and is subject
to adjustment if rates move.


---
Options: the security subject to being purchased or sold upon exercise of an option
contract. For example, IBM stock is the underlying security to IBM options. Depository receipts: The class,
series and number of the foreign shares represented by the depository receipt.


---
An equation that reflects the two-sided nature of a
business entity, assets on the one side and the sources of assets on the
other side (assets = liabilities + owners' equity). The assets of a business
entity are subject to two types of claims that arise from its two basic
sources of capital—liabilities and owners' equity. The accounting equation
is the foundation for double-entry bookkeeping, which uses a
scheme for recording changes in these basic types of accounts as either
debits or credits such that the total of accounts with debit balances
equals the total of accounts with credit balances. The accounting equation
also serves as the framework for the statement of financial condition,
or balance sheet, which is one of the three fundamental financial
statements reported by a business.


---
tax exemption
a tax treatment where income is never subject to income taxation


---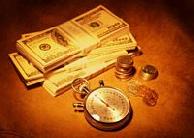 Taxable Income
Income subject to income tax as reported on the tax return.


---
Beneficiary
This is the person who benefits from the terms of a trust, a will, an RRSP, a RRIF, a LIF, an annuity or a life insurance policy. In relation to RRSP's, RRIF's, LIF's, Annuities and of course life insurance, if the beneficiary is a spouse, parent, offspring or grand-child, they are considered to be a preferred beneficiary. If the insured has named a preferred beneficiary, the death benefit is invariably protected from creditors. There have been some court challenges of this right of protection but so far they have been unsuccessful. See "Creditor Protection" below. A beneficiary under the age of 18 must be represented by an individual guardian over the age of 18 or a public official who represents minors generally. A policy owner may, in the designation of a beneficiary, appoint someone to act as trustee for a minor. Death benefits are not subject to income taxes. If you make your beneficiary your estate, the death benefit will be included in your assets for probate. Probate filing fees are currently $14 per thousand of estate value in British Columbia and $15 per thousand of estate value in Ontario.
Another way to avoid probate fees or creditor claims against life insurance proceeds is for the insured person to designate and register with his/her insurance company's head office an irrevocable beneficiary. By making such a designation, the insured gives up the right to make any changes to his/her policy without the consent of the irrevocable beneficiary. Because of the seriousness of the implications, an irrevocable designation should only be made for good reason and where the insured fully understands the consequences.
NoteA successful challenge of the rules relating to beneficiaries was concluded in an Ontario court in 1996. The Insurance Act says its provisions relating to beneficiaries are made "notwithstanding the Succession Law Reform Act." There are two relevent provisions of the Succession Law Reform Act. One section of the act gives a judge the power to make any order concerning an estate if the deceased person has failed to provide for a dependant. Another section says money from a life insurance policy can be considered part of the estate if an order is made to support a dependant. In the case in question, the deceased had attempted to deceive his lawful dependents by making his common-law-spouse the beneficiary of an insurance policy which by court order was supposed to name his ex-spouse and children as beneficiaries.


---
Mortgage Insurance
Commonly sold in the form of reducing term life insurance by lending institutions, this is life insurance with a death benefit reducing to zero over a specific period of time, usually 20 to 25 years. In most instances, the cost of coverage remains level, while the death benefit continues to decline. Re-stated, the cost of this kind of insurance is actually increasing since less death benefit is paid as the outstanding mortgage balance decreases while the cost remains the same. Lending institutions are the most popular sources for this kind of coverage because it is usually sold during the purchase of a new mortgage. The untrained institution mortgage sales person often gives the impression that this is the only place mortgage insurance can be purchased but it is more efficiently purchased at a lower cost and with more flexibility, directly from traditional life insurance companies. No matter where it is purchased, the reducing term insurance death benefit reduces over a set period of years. Most consumers are up-sizing their residences, not down-sizing, so it is likely that more coverage is required as years pass, rather than less coverage.
The cost of mortgage lender's insurance group coverage is based on a blended non-smoker/smoker rate, not having any advantage to either male or female. Mortgage lender's group insurance certificate specifies that it [the lender] is the sole beneficiary entitled to receive the death benefit. Mortgage lender's group insurance is not portable and is not guaranteed. Generally speaking, your coverage is void if you do not occupy the house for a period of time, rent the home, fall into arrears on the mortgage, and there are a few others which vary by institution. If, for example, you sell your home and buy another, your current mortgage insurance coverage ends and you will have to qualify for new coverage when you purchase your next home. Maybe you won't be able to qualify. Not being guaranteed means that it is possible for the lending institution's group insurance carrier to cancel all policy holder's coverages if they are experiencing too many death benefit claims.
Mortgage insurance purchased from a life insurance company, is priced, based on gender, smoking status, health and lifestyle of the purchaser. Once obtained, it is a unilateral contract in your favour, which cannot be cancelled by the insurance company unless you say so or unless you stop paying for it. It pays upon the death of the life insured to any "named beneficiary" you choose, tax free. If, instead of reducing term life insurance, you have purchased enough level or increasing life insurance coverage based on your projection of future need, you can buy as many new homes in the future as you want and you won't have to worry about coverage you might loose by renewing or increasing your mortgage.
It is worth mentioning mortgage creditor protection insurance since it is many times mistakenly referred to simply as mortgage insurance. If a home buyer has a limited amount of down payment towards a substantial home purchase price, he/she may qualify for a high ratio mortgage on a home purchase if a lump sum fee is paid for mortgage creditor protection insurance. The only Canadian mortgage lenders currently known to offer this option through the distribution system of banks and trust companies, are General Electric Capital [GE Capital] and Central Mortgage and Housing Corporation [CMHC]. The lump sum fee is mandatory when the mortgage is more than 75% of the value of the property being purchased. The lump sum fee is usually added onto the mortgage. It's important to realize that the only beneficiary of this type of coverage is the morgage lender, which is the bank or trust company through which the buyer arranged their mortgage. If the buyer for some reason defaults on this kind of high ratio mortgage and the value of the property has dropped since being purchased, the mortgage creditor protection insurance makes certain that the bank or trust company gets paid. However, this is not the end of the story, because whatever the difference is, between the disposition value of the property and whatever sum of unpaid mortgage money is outstanding to either GE Capital or CMHC will be the subject of collection procedures against the defaulting home buyer. Therefore, one should conclude that this kind of insurance offers protection only to the bank or trust company and absolutely no protection to the home buyer.


---
Registered Pension Plan
Commonly referred to as an RPP this is a tax sheltered employee group plan approved by Federal and Provincial governments allowing employees to have deductions made directly from their wages by their employer with a resulting reduction of income taxes at source. These plans are easy to implement but difficult to dissolve should the group have a change of heart. Employer contributions are usually a percentage of the employee's salary, typically from 3% to 5%, with a maximum of the lessor of 20% or $3,500 per annum. The employee has the same right of contribution. Vesting is generally set at 2 years, which means that the employee has right of ownership of both his/her and his/her employers contributions to the plan after 2 years. It also means that all contributions are locked in after 2 years and cannot be cashed in for use by the employee in a low income year. Should the employee change jobs, these funds can only be transferred to the RPP of a new employer or the funds can be transferred to an individual RRSP (or any number of RRSPs) but in either scenario, the funds are locked in and cannot be accessed until at least age 60. The only choices available to access locked in RPP funds after age 60 are the conversion to a Life Income Fund or a Unisex Annuity.
To further define an RPP, Registered Pension Plans take two forms; Defined Benefit or Defined Contribution (also known as money purchase plans). The Defined Benefit plan establishes the amount of money in advance that is to be paid out at retirement based usually on number of years of employee service and various formulae involving percentages of average employee earnings. The Defined Benefit plan is subject to constant government scrutiny to make certain that sufficient contributions are being made to provide for the predetermined pension payout. On the other hand, the Defined Contribution plan is considerably easier to manage. The employer simply determines the percentage to be contributed within the prescribed limits. Whatever amount has grown in the employee's reserve by retirement determines how much the pension payout will be by virtue of the amount of LIF or Annuity payout it will purchase.
The most simple group RRSP plan is a group billed RRSP. This means that each employee has his own RRSP plan and the employer deducts the contributions directly from the employee's wages and sends them directly to the RRSP plan administrator. Regular RRSP rules apply in that maximum contribution in the current year is the lessor of 18% or $13,500. Generally, to encourage this kind of plan, the employer also agrees to make a regular contribution to the employee's plans, knowing full well that any contributions made immediately belong to the employee. Should the employee change jobs, he/she can take their plan with them and continue making contributions or cash it in and pay tax in the year in which the money is taken into income.


---
Replacement
This subject of replacement of existing policies is covered because sometimes existing life insurance policies are unnecessarily replaced with new coverage resulting in a loss of valuable benefits. If someone suggests replacing your existing coverage, insist on having a comparison disclosure statement completed.
The most important policies to examine in detail are those which were issued in Canada prior to December 2, 1982. If you have a policy of this vintage with a significant cash surrender value, you may want to consider keeping it. It has special tax advantages over policies issued after December 2, 1982.
Basically, the difference is this. The cash surrender value of a pre December, 1982 policy can be converted to an annuity in accordance with the settlement options in the policy and as a result, the tax on any policy gain can be spread over the duration of the annuity. Since only the interest element of the annuity payment will be taxed, there will be less of a tax impact on the annuitant. Policies issued after December 2, 1982 which have their cash surrender value annuitized trigger a disposition and the annuitant must pay tax on the total policy gain immediately. If you still decide to replace existing coverage, don't cancel what you have until the new coverage has been issued.


---
Viatical Settlement
A dictionary meaning for the word viatica is "the eucharist as given to a dying person or to one in danger of death". In the context of Viatical Settlement it means the selling of one's own life insurance policy to another in exchange for an immediate percentage of the death benefit. The person or in many cases, group of persons buying the rights to the policy have high expectation of the imminent death of the previous owner. The sooner the death of the previous owner, the higher the profit. Consumer knowledge about this subject is poor and little is known about the entities that fund the companies that purchase policies. People should be very careful when considering the sale of their policy, and they should remember a sale of their life insurance means some group of strangers now owns a contract on their life. If a senior finds it difficult to pay for an insurance policy it might be a better choice to request that current beneficiaries take over the burden of paying the premium. The practice selling personal life insurance policies common in the United States and is spilling over into Canada. It would appear to have a definite conflict with Canada's historical view of 'insurable interest'.


---
High-Risk Small Business
Firm viewed as being particularly subject to risk from an investors perspective.


---
Labour-Sponsored Venture Funds
Venture capital corporations established by labour unions. They function as other venture capital corporations but are subject to government regulation.


---
spousal RRSP (Canada)
The RRSP rules allow you to contribute to an RRSP for your spouse and claim the deduction yourself. Your total contribution (to your own and your spouse's plan) is still subject to your normal contribution limits, minus any personal pension adjustment and any past service pension adjustment, plus any unused contribution room from prior years and any pension adjustment reversal. Generally, the advantage is that your spouse will ultimately be the one who reports the income for tax purposes when the funds are withdrawn on retirement or otherwise (certain restrictions apply). If your spouse will have a lower income than you when the funds are withdrawn, significantly lower taxes may be payable on the withdrawn amount.


---
Related to : financial, finance, business, accounting, payroll, inventory, investment, money, inventory control, stock trading, financial advisor, tax advisor, credit.