Definition of International finance subsidiary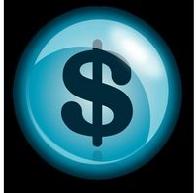 International finance subsidiary
A subsidiary incorporated in the U.S., usually in Delaware, whose sole
purpose was to issue debentures overseas and invest the proceeds in foreign operations, with the interest paid
to foreign bondholders not subject to U.S. withholding tax. The elimination of the corporate withholding tax
has ended the need for this type of subsidiary.


---
Related Terms:
An international bank headquartered in Basel, Switzerland, which
serves as a forum for monetary cooperation among several European central banks, the Bank of Japan, and the
U.S. Federal Reserve System. Founded in 1930 to handle the German payment of World War I reparations, it
now monitors and collects data on international banking activity and promulgates rules concerning
international bank regulation.


---
One of the three areas of the discipline of finance. It deals with the operation of the firm
(both the investment decision and the financing decision) from that firm's point of view.


---
A U.S. corporation that receives a tax incentive for
export activities.


---
finance that is not generated by the firm: new borrowing or a stock issue.


---
A discipline concerned with determining value and making decisions. The finance function allocates
resources, which includes acquiring, investing, and managing resources.


---
Company engaged in making loans to individuals or businesses. Unlike a bank, it does not receive deposits from the public.


---
finance generated within a firm by retained earnings and depreciation.


---

international Bank for Reconstruction and Development makes loans at nearly conventional terms to countries for projects of high
economic priority.


---
international Banking Facility. A branch that an American bank
establishes in the United States to do Eurocurrency business.


---
A collective term that refers to global bonds, Eurobonds, and foreign bonds.


---
A receipt issued by a bank as evidence of ownership of one or more
shares of the underlying stock of a foreign corporation that the bank holds in trust. The advantage of the IDR
structure is that the corporation does not have to comply with all the regulatory issuing requirements of the
foreign country where the stock is to be traded. The U.S. version of the IDR is the American Depository
Receipt (ADR).


---
The attempt to reduce risk by investing in the more than one nation. By
diversifying across nations whose economic cycles are not perfectly correlated, investors can typically reduce
the variability of their returns.


---
States that the interest rate differential between two countries should be an
unbiased predictor of the future change in the spot rate.


---
Theory that real interest rates in all countries should be equal, with differences in nominal rates reflecting differences in expected inflation.


---
A mutual fund that can invest only outside the United States.


---
international fund
A mutual fund that can invest in securities issued anywhere outside of Canada.


---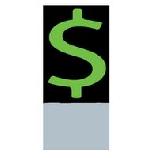 International market
Related: See external market.


---
International Monetary Fund
An organization founded in 1944 to oversee exchange arrangements of
member countries and to lend foreign currency reserves to members with short-term balance of payment
problems.


---
International Monetary Fund (IMF)
Organization originally established to manage the postwar fixed exchange rate system.


---
International Monetary Market (IMM)
A division of the CME established in 1972 for trading financial
futures. Related: Chicago Mercantile Exchange (CME).


---
International Reserves
See foreign exchange reserves.


---
Limitation on subsidiary borrowing
A bond covenant that restricts in some way a firm's ability to borrow at
the subsidiary level.


---
London International Financial Futures Exchange (LIFFE)
A London exchange where Eurodollar futures
as well as futures-style options are traded.


---
London International Financial Futures Exchange (LIFFE)
London exchange where Eurodollar futures as well as futures-style options are traded.


---
Offshore finance subsidiary
A wholly owned affiliate incorporated overseas, usually in a tax haven country,
whose function is to issue securities abroad for use in either the parent's domestic or its foreign business.


---
SIMEX (Singapore International Monetary Exchange)
A leading futures and options exchange in Singapore.


---
Subsidiary
A foreign-based affiliate that is a separately incorporated entity under the host country's law.


---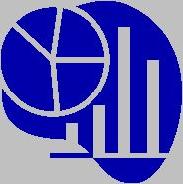 Subsidiary account
An account that is kept within a subsidiary ledger, which in turn
summarizes into the general ledger.


---
Subsidiary company
A company that is controlled by another company through ownership
of the majority of its voting stock.


---
Subsidiary ledger
An accounting record giving the detailed transactions in an account; the subtotals of the debits and credits are posted to the control account maintained in the general ledger. It helps to keep the general ledger free of clutter.


---
Related to : financial, finance, business, accounting, payroll, inventory, investment, money, inventory control, stock trading, financial advisor, tax advisor, credit.