Definition of Parent company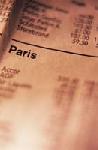 Parent company
A company that retains control over one or more other companies.


---
Related Terms:
A summarization of the financial statements of a parent company and
those of its subsidiaries over which it has voting control of common stock.


---
a parent company or third-country national assigned
to a foreign subsidiary or a foreign national assigned
to the parent company


---
The process of restating foreign currency accounts of subsidiaries into the
reporting currency of the parent company in order to prepare consolidated financial statements.


---
Term describing a type of loan. If a loan is with recourse, the lender has a general claim against the
parent company if the collateral is insufficient to repay the debt.


---
Large and creditworthy company.


---
Assets acquired to create money. May include plant, machinery and equipment, shares of another company etc.


---
Expected rate of return demanded by investors in a company, determined by the average risk of the company's assets and operations.


---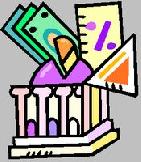 Related: Unsystematic risk


---
See asset-specific risk


---
Arrangement whereby the shareholders of a project receive output free of
charge but agree to pay all operating and financing charges of the project.


---
DTC is a user-owned securities depository which accepts deposits of
eligible securities for custody, executes book-entry deliveries and records book-entry pledges of securities in
its custody, and provides for withdrawals of securities from its custody.


---
company engaged in making loans to individuals or businesses. Unlike a bank, it does not receive deposits from the public.


---
A corporation that owns enough voting stock in another firm to control management and
operations by influencing or electing its board of directors.


---
A firm licensed to sell insurance to the public.


---
Loan made by one unit of a corporation to another unit of the same corporation.


---
Intercompany transaction
Transaction carried out between two units of the same corporation.


---
limited liability company
an organizational form that is a hybrid of the corporate and partnership organizational
forms and used to limit the personal liability of the owners;
it is typically used by small professional (such as accounting) firms


---
service company
an individual or firm engaged in a high or moderate degree of conversion that results in service output


---
Subsidiary company
A company that is controlled by another company through ownership
of the majority of its voting stock.


---
Trust Company
Organization usually combined with a commercial bank, which is engaged as a trustee for individuals or businesses in the administration of Trust funds, estates, custodial arrangements, stock transfer and registration, and other related services.


---
Beneficiary
This is the person who benefits from the terms of a trust, a will, an RRSP, a RRIF, a LIF, an annuity or a life insurance policy. In relation to RRSP's, RRIF's, LIF's, Annuities and of course life insurance, if the beneficiary is a spouse, parent, offspring or grand-child, they are considered to be a preferred beneficiary. If the insured has named a preferred beneficiary, the death benefit is invariably protected from creditors. There have been some court challenges of this right of protection but so far they have been unsuccessful. See "Creditor Protection" below. A beneficiary under the age of 18 must be represented by an individual guardian over the age of 18 or a public official who represents minors generally. A policy owner may, in the designation of a beneficiary, appoint someone to act as trustee for a minor. Death benefits are not subject to income taxes. If you make your beneficiary your estate, the death benefit will be included in your assets for probate. Probate filing fees are currently $14 per thousand of estate value in British Columbia and $15 per thousand of estate value in Ontario.
Another way to avoid probate fees or creditor claims against life insurance proceeds is for the insured person to designate and register with his/her insurance company's head office an irrevocable beneficiary. By making such a designation, the insured gives up the right to make any changes to his/her policy without the consent of the irrevocable beneficiary. Because of the seriousness of the implications, an irrevocable designation should only be made for good reason and where the insured fully understands the consequences.
NoteA successful challenge of the rules relating to beneficiaries was concluded in an Ontario court in 1996. The Insurance Act says its provisions relating to beneficiaries are made "notwithstanding the Succession Law Reform Act." There are two relevent provisions of the Succession Law Reform Act. One section of the act gives a judge the power to make any order concerning an estate if the deceased person has failed to provide for a dependant. Another section says money from a life insurance policy can be considered part of the estate if an order is made to support a dependant. In the case in question, the deceased had attempted to deceive his lawful dependents by making his common-law-spouse the beneficiary of an insurance policy which by court order was supposed to name his ex-spouse and children as beneficiaries.


---
Creditor Proof Protection
The creditor proof status of such things as life insurance, non-registered life insurance investments, life insurance RRSPs and life insurance RRIFs make these attractive products for high net worth individuals, professionals and business owners who may have creditor concerns. Under most circumstances the creditor proof rules of the different provincial insurance acts take priority over the federal bankruptcy rules.
The provincial insurance acts protect life insurance products which have a family class beneficiary. Family class beneficiaries include the spouse, parent, child or grandchild of the life insured, except in Quebec, where creditor protection rules apply to spouse, ascendants and descendants of the insured. Investments sold by other financial institutions do not offer the same security should the holder go bankrupt. There are also circumstances under which the creditor proof protections do not hold for life insurance products. Federal bankruptcy law disallows the protection for any transfers made within one year of bankruptcy. In addition, should it be found that a person shifted money to an insurance company fund in bad faith for the specific purpose of avoiding creditors, these funds will not be creditor proof.


---
Reporting currency
The currency in which the parent firm prepares its own financial statements; that is, U.S.
dollars for a U.S. company.


---
Related to : financial, finance, business, accounting, payroll, inventory, investment, money, inventory control, stock trading, financial advisor, tax advisor, credit.