Definition of service company

service company
an individual or firm engaged in a high or moderate degree of conversion that results in service output


---
Related Terms:
Large and creditworthy company.


---
Assets acquired to create money. May include plant, machinery and equipment, shares of another company etc.


---
Expected rate of return demanded by investors in a company, determined by the average risk of the company's assets and operations.


---
Related: Unsystematic risk


---
See asset-specific risk


---
Movement of cash from different lockbox locations into a single concentration
account from which disbursements and investments are made.


---
Arrangement whereby the shareholders of a project receive output free of
charge but agree to pay all operating and financing charges of the project.


---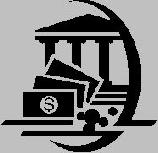 Interest payment plus repayments of principal to creditors, that is, retirement of debt.


---
Earnings before interest and income taxes plus one-third rental charges, divided
by interest expense plus one-third rental charges plus the quantity of principal repayments divided by one
minus the tax rate.


---
An analysis wherein the alternatives under consideration will provide the firm
with the exact same schedule of after-tax debt payments (including both interest and principal).


---
DTC is a user-owned securities depository which accepts deposits of
eligible securities for custody, executes book-entry deliveries and records book-entry pledges of securities in
its custody, and provides for withdrawals of securities from its custody.


---
company engaged in making loans to individuals or businesses. Unlike a bank, it does not receive deposits from the public.


---
Also called rental lease. Lease in which the lessor promises to maintain and insure the
equipment leased.


---
the addition or removal of product
or service characteristics to satisfy additional needs, especially price


---
A corporation that owns enough voting stock in another firm to control management and
operations by influencing or electing its board of directors.


---
Index Portfolio Rebalancing Service (IPRS)
Index Portfolio Rebalancing service (IPRS) is a comprehensive investment service that can help increase potential returns while reducing volatility. Several portfolios are available, each with its own strategic balance of Index Funds. IPRS maintains your personal asset allocation by monitoring and rebalancing your portfolio semi-annually.


---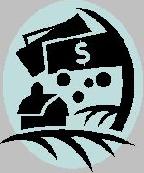 Information services
Organizations that furnish investment and other types of information, such as
information that helps a firm monitor its cash position.


---
Insurance Company
A firm licensed to sell insurance to the public.


---
Intercompany loan
Loan made by one unit of a corporation to another unit of the same corporation.


---
Intercompany transaction
Transaction carried out between two units of the same corporation.


---
Internal Revenue Service
A federal agency empowered by Congress to interpret and enforce tax-related laws.


---
limited liability company
an organizational form that is a hybrid of the corporate and partnership organizational
forms and used to limit the personal liability of the owners;
it is typically used by small professional (such as accounting) firms


---
McNamara-O'Hara Service Contract Act of 1965
A federal Act requiring federal contractors to pay those employees working on a federal contract at
least as much as the wage and benefit levels prevailing locally.


---
Non-financial services
Include such things as freight, insurance, passenger services, and travel.


---
Parent company
A company that retains control over one or more other companies.


---
Product/service mix
See sales mix.


---
service department
an organizational unit that provides one or more specific functional tasks for other internal units


---

Service Revenue
Revenue recognized from the provision of services as opposed to the sale of
products.


---
service time
the actual time consumed performing the functions
necessary to provide a service


---
Short-term investment services
services that assist firms in making short-term investments.


---
Subsidiary company
A company that is controlled by another company through ownership
of the majority of its voting stock.


---
Trust Company
Organization usually combined with a commercial bank, which is engaged as a trustee for individuals or businesses in the administration of Trust funds, estates, custodial arrangements, stock transfer and registration, and other related services.


---
Uniformed Services Employment and Reemployment Rights Act of 1994
A federal act that minimizes the impact on people serving in the Armed Forces
when they return to civilian employment by avoiding discrimination and increasing
their employment opportunities.


---
Accounts payable
Amounts owed by the company for goods and services that have been received, but have not yet been paid for. Usually Accounts payable involves the receipt of an invoice from the company providing the services or goods.


---
Accrued expenses payable
Expenses that have to be recorded in order for the financial statements to be accurate. Accrued expenses usually do not involve the receipt of an invoice from the company providing the goods or services.


---
Advance
A payment made by a customer to the company, or by the company to a
supplier, in advance of the performance of any associated service or delivery of
product.


---
continuous improvement
an ongoing process of enhancing employee task performance, level of product quality, and level of company service through eliminating nonvalue-added activities to reduce lead time, making products
(performing services) with zero defects, reducing
product costs on an ongoing basis, and simplifying products
and processes


---
Factoring
Type of financial service whereby a firm sells or transfers title to its accounts receivable to a factoring company, which then acts as principal, not as agent.


---
Federal Employer Identification Number
A unique identification number issued
by the federal government used for payroll purposes to identify the company
when it deals with the Internal Revenue service.


---
flexible manufacturing system (FMS)
a production system in which a single factory manufactures numerous variations
of products through the use of computer-controlled
robots
focused factory arrangement
an arrangement in which a
vendor (which may be an external party or an internal corporate
division) agrees to provide a limited number of
products according to specifications or to perform a limited
number of unique services to a company that is typically
operating on a just-in-time system


---
Load fund
A mutual fund with shares sold at a price including a large sales charge -- typically 4% to 8% of
the net amount indicated. Some "no-load" funds have distribution fees permitted by article 12b-1 of the
Investment company Act; these are typically 0. 25%. A "true no-load" fund has neither a sales charge nor
Freddie Mac program, the aggregation that the fund purchaser receives some investment advice or other
service worthy of the charge.


---
make-or-buy decision
a decision that compares the cost of
internally manufacturing a component of a final product
(or providing a service function) with the cost of purchasing
it from outside suppliers (outsourcing) or from another
division of the company at a specified transfer price


---
negotiated transfer price
an intracompany charge for goods
or services set through a process of negotiation between
the selling and purchasing unit managers


---
outsourcing
the use, by one company, of an external
provider of a service or manufacturer of a component


---
Payroll Cycle
The period of service for which a company compensates its employees.


---
PROPERTY AND EQUIPMENT
Assets such as land, buildings, machinery, and equipment that the business will use for several
years to make the product or provide the service that it sells. They are shown at the cost a company paid to buy or build them minus the amount they've depreciated since they were bought or built. (Except for land, which is not depreciated.)


---
Revenue
Amounts earned by the company from the sale of merchandise or services; often used interchangeably with the term sales.


---
Revenue
An inflow of cash, accounts receivable, or barter from a customer in exchange
for the provision of a service or product to that customer by a company.


---
Sales
Amounts earned by the company from the sale of merchandise or services; often used interchangeably with the term revenue.


---
special order decision
a situation in which management must determine a sales price to charge for manufacturing or service jobs outside the company's normal production/service market


---
supply-chain management
the cooperative strategic planning,
controlling, and problem solving by a company and
its vendors and customers to conduct efficient and effective
transfers of goods and services within the supply chain


---
transfer price
an internal charge established for the exchange
of goods or services between organizational units
of the same company


---
Transfer price
The price at which one part of a company sells a product or service to
another part of the same company.


---
Related to : financial, finance, business, accounting, payroll, inventory, investment, money, inventory control, stock trading, financial advisor, tax advisor, credit.