Definition of Subsidiary company

Subsidiary company
A company that is controlled by another company through ownership
of the majority of its voting stock.


---
Related Terms:
Large and creditworthy company.


---
Assets acquired to create money. May include plant, machinery and equipment, shares of another company etc.


---
Expected rate of return demanded by investors in a company, determined by the average risk of the company's assets and operations.


---
Related: Unsystematic risk


---
See asset-specific risk


---
Arrangement whereby the shareholders of a project receive output free of
charge but agree to pay all operating and financing charges of the project.


---
DTC is a user-owned securities depository which accepts deposits of
eligible securities for custody, executes book-entry deliveries and records book-entry pledges of securities in
its custody, and provides for withdrawals of securities from its custody.


---

company engaged in making loans to individuals or businesses. Unlike a bank, it does not receive deposits from the public.


---
A corporation that owns enough voting stock in another firm to control management and
operations by influencing or electing its board of directors.


---
A firm licensed to sell insurance to the public.


---
Loan made by one unit of a corporation to another unit of the same corporation.


---
Transaction carried out between two units of the same corporation.


---
A subsidiary incorporated in the U.S., usually in Delaware, whose sole
purpose was to issue debentures overseas and invest the proceeds in foreign operations, with the interest paid
to foreign bondholders not subject to U.S. withholding tax. The elimination of the corporate withholding tax
has ended the need for this type of subsidiary.


---
A bond covenant that restricts in some way a firm's ability to borrow at
the subsidiary level.


---
an organizational form that is a hybrid of the corporate and partnership organizational
forms and used to limit the personal liability of the owners;
it is typically used by small professional (such as accounting) firms


---
Offshore finance subsidiary
A wholly owned affiliate incorporated overseas, usually in a tax haven country,
whose function is to issue securities abroad for use in either the parent's domestic or its foreign business.


---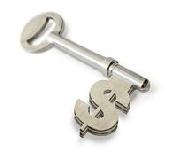 Parent company
A company that retains control over one or more other companies.


---
service company
an individual or firm engaged in a high or moderate degree of conversion that results in service output


---
Subsidiary
A foreign-based affiliate that is a separately incorporated entity under the host country's law.


---
Subsidiary account
An account that is kept within a subsidiary ledger, which in turn
summarizes into the general ledger.


---
Subsidiary ledger
An accounting record giving the detailed transactions in an account; the subtotals of the debits and credits are posted to the control account maintained in the general ledger. It helps to keep the general ledger free of clutter.


---
Trust Company
Organization usually combined with a commercial bank, which is engaged as a trustee for individuals or businesses in the administration of Trust funds, estates, custodial arrangements, stock transfer and registration, and other related services.


---
expatriate
a parent company or third-country national assigned
to a foreign subsidiary or a foreign national assigned
to the parent company


---
General ledger
The master set of accounts that summarizes all transactions occurring
within a company. There may be a subsidiary set of ledgers that summarizes into the
general ledger.


---
Stock dividend
Payment of a corporate dividend in the form of stock rather than cash. The stock dividend
may be additional shares in the company, or it may be shares in a subsidiary being spun off to shareholders.
Stock dividends are often used to conserve cash needed to operate the business. Unlike a cash dividend, stock
dividends are not taxed until sold.


---
Related to : financial, finance, business, accounting, payroll, inventory, investment, money, inventory control, stock trading, financial advisor, tax advisor, credit.