Definition of Intercompany transaction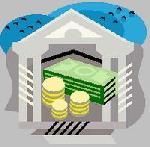 Intercompany transaction
transaction carried out between two units of the same corporation.


---
Related Terms:
The extent of influence of an investor over the operating and financial
policies of an investee. Typically implied when an investor has a voting interest of between 20%
and 50% of an investee's voting shares. However, can be implied as a result of such factors as
board representation, participation in management, material intercompany transactions, and technological
dependency.


---
A transaction where exchange is immediate, as contrasted to a forward contract, which
calls for future delivery of an asset at an agreed-upon price.


---
Publicly owned stock in a firm is replaced with complete equity ownership by a
private group. The shares are delisted from stock exchanges and can no longer be purchased in the open
markets.


---
Bank loan to a highly leveraged firm.


---
Loan made by one unit of a corporation to another unit of the same corporation.


---
Withdrawing parts or subassemblies from stock in order to
manufacture subassemblies or finished products.


---
services are readily convertible into known amounts of cash or claims to cash.


---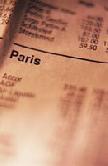 Costs of completing a transaction, including commissions, market impact
costs, and taxes.


---
A self-funding, self-hedged series of transactions that usually utilize
mortgage securities as the primary assets.


---
Any transaction that is not tax-free to the parties involved, such as a taxable acquisition.


---
The financial description of a business event.


---
A business event that has a monetary impact on an entity's financial statements,
and is recorded as an entry in its accounting records.


---
The need to accommodate a firm's expected cash transactions.


---
Risk to a firm with known future cash flows in a foreign currency that arises from
possible changes in the exchange rate. Related:translation exposure.


---
A loan extended by a bank for a specific purpose. In contrast, lines of credit and revolving
credit agreements involve loans that can be used for various purposes.


---
Transactions costs
The time, effort, and money necessary, including such things as commission fees and the
cost of physically moving the asset from seller to buyer. Related: Round-trip transaction costs, Information
costs, search costs.


---
Transactions motive
A desire to hold cash for the purpose of conducting cash based transactions.


---
Related to : financial, finance, business, accounting, payroll, inventory, investment, money, inventory control, stock trading, financial advisor, tax advisor, credit.