Definition of Loan amortization schedule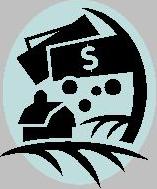 Loan amortization schedule
The schedule for repaying the interest and principal on a loan.


---
Related Terms:
A table of accounts receivable broken down into age categories (such as 0-30 days, 30-60
days, and 60-90 days), which is used to see whether customer payments are keeping close to schedule.


---
The repayment of a loan by installments.


---
The pool factor implied by the scheduled amortization assuming no prepayemts.


---
A loan in which two companies in separate countries borrow each other's currency for a
specific time period and repay the other's currency at an agreed upon maturity.


---
Related: Call money rate.


---
A mortgage loan on newly developed property that the builder subsidizes during the
early years of the development. The builder uses cash to buy down the mortgage rate to a lower level than the
prevailing market loan rate for some period of time. The typical buydown is 3% of the interest-rate amount
for the first year, 2% for the second year, and 1% for the third year (also referred to as a 3-2-1 buydown).


---
A bank term loan that calls for no amortization.


---

Overnight, collateralized loan made to a dealer financing his position by borrowing from a
money market bank.


---
Given the after-tax stream associated with a lease, the maximum amount of conventional
debt that the same period-by-period after-tax debt service stream is capable of supporting.


---
The institutions that regulate and lend to savings and loan associations. The
Federal Home loan Banks play a role analogous to that played by the Federal Reserve Banks vis-Ó-vis
member commercial banks.


---
A loan on which the rate paid by the borrower is fixed for the life of the loan.


---
A Congressionally chartered corporation that
purchases residential mortgages in the secondary market from S&Ls, banks, and mortgage bankers and
securitizes these mortgages for sale into the capital markets.


---
loan made by one unit of a corporation to another unit of the same corporation.


---
A secured short-term loan to purchase inventory. The three basic forms are a blanket
inventory lien, a trust receipt, and field warehousing financing.


---
loans of $1 billion or more. Or, loans that exceed the statutory size limit eligible for purchase or
securitization by the federal agencies.


---
Loan syndication
Group of banks sharing a loan. See: syndicate.


---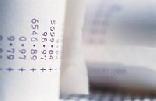 Loan value
The amount a policyholder may borrow against a whole life insurance policy at the interest rate
specified in the policy.


---
Mandatory redemption schedule
schedule according to which sinking fund payments must be made.


---
Multicurrency loans
Give the borrower the possibility of drawing a loan in different currencies.


---
Multifamily loans
loans usually represented by conventional mortgages on multi-family rental apartments.


---
Negative amortization
A loan repayment schedule in which the outstanding principal balance of the loan
increases, rather than amortizing, because the scheduled monthly payments do not cover the full amount
required to amortize the loan. The unpaid interest is added to the outstanding principal, to be repaid later.


---
Parallel loan
A process whereby two companies in different countries borrow each other's currency for a
specific period of time, and repay the other's currency at an agreed maturity for the purpose of reducing
foreign exchange risk. Also referred to as back-to-back loans.


---
Planned amortization class CMO
1) One class of CMO that carries the most stable cash flows and the
lowest prepayement risk of any class of CMO. Because of that stable cash flow, it is considered the least risky CMO.
2) A CMO bond class that stipulates cash-flow contributions to a sinking fund. With the PAC,
principal payments are directed to the sinking fund on a priority basis in accordance with a predetermined
payment schedule, with prior claim to the cash flows before other CMO classes. Similarly, cash flows
received by the trust in excess of the sinking fund requirement are also allocated to other bond classes. The
prepayment experience of the PAC is therefore very stable over a wide range of prepayment experience.


---
Project loan certificate (PLC)
A primary program of Ginnie Mae for securitizing FHA-insured and coinsured
multifamily, hospital, and nursing home loans.


---
Project loan securities
Securities backed by a variety of FHA-insured loan types - primarily multi-family
apartment buildings, hospitals, and nursing homes.


---
Project loans
Usually FHA-insured and HUD-guaranteed mortgages on multiple-family housing complexes,
nursing homes, hospitals, and other development types.


---
Savings and Loan association
National- or state-chartered institution that accepts savings deposits and
invests the bulk of the funds thus received in mortgages.


---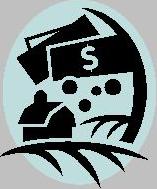 Scheduled cash flows
The mortgage principal and interest payments due to be paid under the terms of the
mortgage not including possible prepayments.


---
Self-liquidating loan
loan to finance current assets, The sale of the current assets provides the cash to repay
the loan.


---
Term loan
A bank loan, typically with a floating interest rate, for a specified amount that matures in between
one and ten years and requires a specified repayment schedule.


---
Transaction loan
A loan extended by a bank for a specific purpose. In contrast, lines of credit and revolving
credit agreements involve loans that can be used for various purposes.


---
Variable rate loan
loan made at an interest rate that fluctuates based on a base interest rate such as the
Prime Rate or LIBOR.


---
Amortization
See depreciation, but usually in relation to assets attached to leased property.


---
Earnings before interest, taxes, depreciation and amortization (EBITDA)
The operating profit before deducting interest, tax, depreciation and amortization.


---
Loans payable
Amounts that have been loaned to the company and that it still owes.


---
amortization
This term has two quite different meanings. First, it may
refer to the allocation to expense each period of the total cost of an
intangible asset (such as the cost of a patent purchased from the inventor)
over its useful economic life. In this sense amortization is equivalent
to depreciation, which allocates the cost of a tangible long-term operating
asset (such as a machine) over its useful economic life. Second, amortization
may refer to the gradual paydown of the principal amount of a debt.
Principal refers to the amount borrowed that has to be paid back to the
lender as opposed to interest that has to be paid for use of the principal.
Each period, a business may pay interest and also make a payment on
the principal of the loan, which reduces the principal amount of the loan,
of course. In this situation the loan is amortized, or gradually paid down.


---
Amortization
Reduction in value of an asset over some period for accounting
purposes. Generally used with intangible assets. Depreciation is the term used
with fixed or tangible assets.


---
Amortization
The write-off of an asset over the period when the asset is used. This term
is most commonly applied to the gradual write-down of intangible items, such as
goodwill or organizational costs.


---
aging schedule
Classification of accounts receivable by time outstanding.


---
Amortization
The systematic and rational allocation of capitalized costs over their useful lives.
Refer also to depreciation and depletion.


---
Average Amortization Period
The average useful life of a company's collective amortizable asset base.


---
Earnings Before Interest, Taxes, Depreciation, and Amortization (EBITDA)
An earningsbased measure that, for many, serves as a surrogate for cash flow. Actually consists of working
capital provided by operations before interest and taxes.


---
Extended Amortization Period
An amortization period that continues beyond a long-lived asset's economic useful life.


---
Extended Amortization Periods
Amortizing capitalized expenditures over estimated useful lives that are unduly optimistic.


---
Loan Covenants
Express stipulations included in loan agreements that are designed to monitor
corporate performance and restrict corporate acts, affording added protection to the lender.


---
Negative Loan Covenants
loan covenants designed to limit a corporate borrower's behavior
in favor of the lender.


---
Positive Loan Covenants
loan covenants expressing minimum and maximum financial measures
that must be met by a borrower.


---
Amortization
The reduction of debt by regular payments of interest and principal sufficient to pay off a loan by maturity.


---
Amortization Schedule
A schedule that shows precisely how a loan will be repaid. The schedule gives the required payment on each specific date and shows how much of it constitutes interest and how much constitutes repayments of principal.


---
Bridge Loan
A short term loan to cover the immediate cash requirements until permanent financing is received.


---
Demand Loan
A loan which must be repaid in full on demand.


---
Farm Improvement and Marketing Cooperatives Loans Act
See here


---
Fixed Rate Loan
loan for a fixed period of time with a fixed interest rate for the life of the loan.


---
Loan Capital
Borrowed funds having a fixed interest rate.


---
Operating Loan
A loan advanced under an operating line of credit.


---
Term Loan
A secured loan made to business concerns for a specific period (normally three to ten years). It is repaid with interest, usually with periodical payments.


---
amortization
The repayment of a loan by installments.


---
personal loan
A lump sum that you borrow from a financial institution for a specified period of time. To repay the loan, you pay interest on the entire lump sum, and make payments on a scheduled basis.


---
secured loan or line of credit
A lump sum of funds (loan), or a revolving source of credit with a pre-established limit (line of credit), for which the customer must provide collateral.


---
Amortization (Credit Insurance)
Refers to the reduction of debt by regular payments of interest and principal in order to pay off a loan by maturity.


---
Commercial Business Loan (Credit Insurance)
An agreement between a creditor and a borrower, where the creditor has loaned an amount to the borrower for business purposes.


---
Graduated-payment mortgages (GPMs)
A type of stepped-payment loan in which the borrower's payments
are initially lower than those on a comparable level-rate mortgage. The payments are gradually increased over
a predetermined period (usually 3,5, or 7 years) and then are fixed at a level-pay schedule which will be
higher than the level-pay amortization of a level-pay mortgage originated at the same time. The difference
between what the borrower actually pays and the amount required to fully amortize the mortgage is added to
the unpaid principal balance.


---
Related to : financial, finance, business, accounting, payroll, inventory, investment, money, inventory control, stock trading, financial advisor, tax advisor, credit.