Definition of Investment tax credit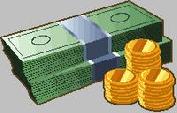 Investment tax credit
Proportion of new capital investment that can be used to reduce a company's tax bill
(abolished in 1986).


---
Investment Tax Credit
A reduction in taxes offered to firms to induce them to increase investment spending.


---
Related Terms:
The net present value analysis of an asset if financed solely by equity
(present value of un-levered cash flows), plus the present value of any financing decisions (levered cash
flows). In other words, the various tax shields provided by the deductibility of interest and the benefits of
other investment tax credits are calculated separately. This analysis is often used for highly leveraged
transactions such as a leverage buy-out.


---
The ratio of net income to net sales.


---
Money after-tax rate of return minus the inflation rate.


---
A situation wherein participants in a transaction have different net tax rates.


---
taxes as a fraction of income; total taxes divided by total taxable income.


---
The ratio of net income before taxes to net sales.


---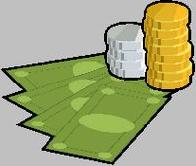 The requirement that a claim holder voting against a plan of reorganization
must receive at least as much as he would have if the debtor were liquidated.


---
The tax rate at which a party to a prospective transaction is indifferent between entering
into and not entering into the transaction.


---
Net income plus depreciation.


---
A method of analysis in which a firm is compared to others that have a desired
target debt rating in order to infer an appropriate financial ratio target.


---
credit granted by a firm to consumers for the purchase of goods or services. Also called
retail credit.


---
The argument that double (corporate and individual) taxation of equity returns makes
debt a cheaper financing method.


---
Rate of return required on a par bond to produce the same after-tax yield to
maturity that the premium or discount bond quoted would.


---
Money loaned.


---
The process of analyzing information on companies and bond issues in order to estimate the
ability of the issuer to live up to its future contractual obligations. Related: default risk


---

Credit enhancement
Purchase of the financial guarantee of a large insurance company to raise funds.


---
Credit period
The length of time for which the customer is granted credit.


---
Credit risk
The risk that an issuer of debt securities or a borrower may default on his obligations, or that the
payment may not be made on a negotiable instrument. Related: Default risk


---
Credit scoring
A statistical technique wherein several financial characteristics are combined to form a single
score to represent a customer's creditworthiness.


---
Credit spread
Related:Quality spread


---
Crediting rate
The interest rate offered on an investment type insurance policy.


---
Creditor
Lender of money.


---
Deferred taxes
A non-cash expense that provides a source of free cash flow. Amount allocated during the
period to cover tax liabilities that have not yet been paid.


---
Demand line of credit
A bank line of credit that enables a customer to borrow on a daily or on-demand basis.


---
Depreciation tax shield
The value of the tax write-off on depreciation of plant and equipment.


---
Dividend reinvestment plan (DRP)
Automatic reinvestment of shareholder dividends in more shares of a
company's stock, often without commissions. Some plans provide for the purchase of additional shares at a
discount to market price. Dividend reinvestment plans allow shareholders to accumulate stock over the Long
term using dollar cost averaging. The DRP is usually administered by the company without charges to the
holder.


---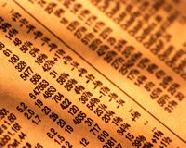 Double-tax agreement
Agreement between two countries that taxes paid abroad can be offset against
domestic taxes levied on foreign dividends.


---
Earnings before interest and taxes (EBIT)
A financial measure defined as revenues less cost of goods sold
and selling, general, and administrative expenses. In other words, operating and non-operating profit before
the deduction of interest and income taxes.


---
Equivalent taxable yield
The yield that must be offered on a taxable bond issue to give the same after-tax
yield as a tax-exempt issue.


---
Eurocredits
Intermediate-term loans of Eurocurrencies made by banking syndicates to corporate and
government borrowers.


---
Evergreen credit
Revolving credit without maturity.


---
Expected return on investment
The return one can expect to earn on an investment. See: capital asset
pricing model.


---
Federal credit agencies
Agencies of the federal government set up to supply credit to various classes of
institutions and individuals, e.g. S&Ls, small business firms, students, farmers, and exporters.


---
Five Cs of credit
Five characteristics that are used to form a judgement about a customer's creditworthiness:
character, capacity, capital, collateral, and conditions.


---
Foreign direct investment (FDI)
The acquisition abroad of physical assets such as plant and equipment, with
operating control residing in the parent corporation.


---
Foreign tax credit
Home country credit against domestic income tax for foreign taxes paid on foreign
derived earnings.


---
Full faith-and-credit obligations
The security pledges for larger municipal bond issuers, such as states and
large cities which have diverse funding sources.


---
Future investment opportunities
The options to identify additional, more valuable investment opportunities
in the future that result from a current opportunity or operation.


---
Guaranteed investment contract (GIC)
A pure investment product in which a life company agrees, for a
single premium, to pay the principal amount of a predetermined annual crediting (interest) rate over the life of
the investment, all of which is paid at the maturity date.


---
Imputation tax system
Arrangement by which investors who receive a dividend also receive a tax credit for
corporate taxes that the firm has paid.


---
Interest equalization tax
tax on foreign investment by residents of the U.S. which was abolished in 1974.


---
Interest tax shield
The reduction in income taxes that results from the tax-deductibility of interest payments.


---
Investment analysts
Related: financial analysts


---
Investment bank
Financial intermediaries who perform a variety of services, including aiding in the sale of
securities, facilitating mergers and other corporate reorganizations, acting as brokers to both individual and
institutional clients, and trading for their own accounts. Underwriters.


---
Investment decisions
Decisions concerning the asset side of a firm's balance sheet, such as the decision to
offer a new product.


---
Investment grade bonds
A bond that is assigned a rating in the top four categories by commercial credit
rating companies. For example, S&P classifies investment grade bonds as BBB or higher, and Moodys'
classifies investment grade bonds as Ba or higher. Related: High-yield bond.


---
Investment income
The revenue from a portfolio of invested assets.
investment management Also called portfolio management and money management, the process of
managing money.


---
Investment manager
Also called a portfolio manager and money manager, the individual who manages a
portfolio of investments.


---
Investment product line (IPML)
The line of required returns for investment projects as a function of beta
(nondiversifiable risk).


---
Investment trust
A closed-end fund regulated by the investment Company Act of 1940. These funds have a
fixed number of shares which are traded on the secondary markets similarly to corporate stocks. The market
price may exceed the net asset value per share, in which case it is considered at a "premium." When the
market price falls below the NAV/share, it is at a "discount." Many closed-end funds are of a specialized
nature, with the portfolio representing a particular industry, country, etc. These funds are usually listed on US
and foreign exchanges.


---
Investment value
Related:straight value.


---
Investments
As a discipline, the study of financial securities, such as stocks and bonds, from the investor's
viewpoint. This area deals with the firm's financing decision, but from the other side of the transaction.


---
Legal investments
investments that a regulated entity is permitted to make under the rules and regulations
that govern its investing.


---
Letter of credit (L/C)
A form of guarantee of payment issued by a bank used to guarantee the payment of
interest and repayment of principal on bond issues.


---
Limited-tax general obligation bond
A general obligation bond that is limited as to revenue sources.


---
Line of credit
An informal arrangement between a bank and a customer establishing a maximum loan
balance that the bank will permit the borrower to maintain.


---
Line of credit
An informal arrangement between a bank and a customer establishing a maximum loan
balance that the bank will permit the borrower to maintain.


---
Marginal tax rate
The tax rate that would have to be paid on any additional dollars of taxable income earned.


---
Mutually exclusive investment decisions
investment decisions in which the acceptance of a project
precludes the acceptance of one or more alternative projects.


---
Net investment
Gross, or total, investment minus depreciation.


---
Net present value of future investments
The present value of the total sum of NPVs expected to result from
all of the firm's future investments.


---
Passive investment strategy
See: passive management.


---
Passive investment management
Buying a well-diversified portfolio to represent a broad-based market
index without attempting to search out mispriced securities.


---
Personal tax view (of capital structure)
The argument that the difference in personal tax rates between
income from debt and income from equity eliminates the disadvantage from the double taxation (corporate
and personal) of income from equity.


---
Progressive tax system
A tax system wherein the average tax rate increases for some increases in income but
never decreases with an increase in income.


---
Reinvestment rate
The rate at which an investor assumes interest payments made on a debt security can be
reinvested over the life of that security.


---
Reinvestment risk
The risk that proceeds received in the future will have to be reinvested at a lower potential
interest rate.


---
REIT (real estate investment trust)
Real estate investment trust, which is similar to a closed-end mutual
fund. REITs invest in real estate or loans secured by real estate and issue shares in such investments.


---
REMIC (real estate mortgage investment conduit)
A pass-through tax entity that can hold mortgages
secured by any type of real property and issue multiple classes of ownership interests to investors in the form
of pass-through certificates, bonds, or other legal forms. A financing vehicle created under the tax Reform
Act of 1986.


---
Retail credit
credit granted by a firm to consumers for the purchase of goods or services.
See: consumer credit.


---
Return on investment (ROI)
Generally, book income as a proportion of net book value.


---
Revolving credit agreement
A legal commitment wherein a bank promises to lend a customer up to a
specified maximum amount during a specified period.


---
Revolving line of credit
A bank line of credit on which the customer pays a commitment fee and can take
down and repay funds according to his needs. Normally the line involves a firm commitment from the bank
for a period of several years.


---
Short-term investment services
Services that assist firms in making short-term investments.


---
Short-term tax exempts
Short-term securities issued by states, municipalities, local housing agencies, and
urban renewal agencies.


---
Split-rate tax system
A tax system that taxes retained earnings at a higher rate than earnings that are
distributed as dividends.


---
TANs (tax anticipation notes)
tax anticipation notes issued by states or municipalities to finance current
operations in anticipation of future tax receipts.


---
Tax anticipation bills (TABs)
Special bills that the Treasury occasionally issues that mature on corporate
quarterly income tax dates and can be used at face value by corporations to pay their tax liabilities.


---
Tax books
Set of books kept by a firm's management for the IRS that follows IRS rules. The stockholder's
books follow Financial Accounting Standards Board rules.


---
Tax clawback agreement
An agreement to contribute as equity to a project the value of all previously
realized project-related tax benefits not already clawed back to the extent required to cover any cash
deficiency of the project.


---
Tax differential view ( of dividend policy)
The view that shareholders prefer capital gains over dividends,
and hence low payout ratios, because capital gains are effectively taxed at lower rates than dividends.


---
Tax-exempt sector
The municipal bond market where state and local governments raise funds. Bonds issued
in this sector are exempt from federal income taxes.


---
Tax free acquisition
A merger or consolidation in which 1) the acquirer's tax basis in each asset whose
ownership is transferred in the transaction is generally the same as the acquiree's, and 2) each seller who
receives only stock does not have to pay any tax on the gain he realizes until the shares are sold.


---
Tax haven
A nation with a moderate level of taxation and/or liberal tax incentives for undertaking specific
activities such as exporting or investing.


---
Tax Reform Act of 1986
A 1986 law involving a major overhaul of the U.S. tax code.


---
Tax shield
The reduction in income taxes that results from taking an allowable deduction from taxable income.


---
Tax swap
Swapping two similar bonds to receive a tax benefit.


---
Tax deferral option
The feature of the U.S. Internal Revenue Code that the capital gains tax on an asset is
payable only when the gain is realized by selling the asset.


---
Tax-deferred retirement plans
Employer-sponsored and other plans that allow contributions and earnings to
be made and accumulate tax-free until they are paid out as benefits.


---
Tax-timing option
The option to sell an asset and claim a loss for tax purposes or not to sell the asset and
defer the capital gains tax.


---
Taxable acquisition
A merger or consolidation that is not a tax-fee acquisition. The selling shareholders are
treated as having sold their shares.


---
Taxable income
Gross income less a set of deductions.


---
Taxable transaction
Any transaction that is not tax-free to the parties involved, such as a taxable acquisition.


---
Trade credit
credit granted by a firm to another firm for the purchase of goods or services.


---
Two-tier tax system
A method of taxation in which the income going to shareholders is taxed twice.


---
Underinvestment problem
The mirror image of the asset substitution problem, wherein stockholders refuse
to invest in low-risk assets to avoid shifting wealth from themselves to the debtholders.
Underlying
The "something" that the parties agree to exchange in a derivative contract.


---
Unit investment trust
Money invested in a portfolio whose composition is fixed for the life of the fund.
Shares in a unit trust are called redeemable trust certificates, and they are sold at a premium above net asset value.


---
Value-added tax
Method of indirect taxation whereby a tax is levied at each stage of production on the value
added at that specific stage.


---
Related to : financial, finance, business, accounting, payroll, inventory, investment, money, inventory control, stock trading, financial advisor, tax advisor, credit.