Definition of Foreign Sales Corporation (FSC)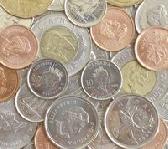 Foreign Sales Corporation (FSC)
A special type of corporation created by the Tax Reform Act of 1984 that
is designed to provide a tax incentive for exporting U.S.-produced goods.


---
Related Terms:
Legal document establishing a corporation and its structure and purpose.


---
Similar to equipment trust certificates except that the lender is either the
equipment manufacturer or a bank or finance company to whom the manufacturer has sold the conditional
sales contract.


---
The formal name for the load of a back-end load fund.


---
A foreign corporation whose voting stock is more than 50% owned
by U.S. stockholders, each of whom owns at least 10% of the voting power.


---
A legal "person" that is separate and distinct from its owners. A corporation is allowed to own
assets, incur liabilities, and sell securities, among other things.


---
The average number of days' worth of sales that is held in inventory.


---
Average collection period.


---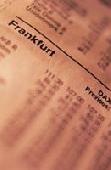 A U.S. corporation that receives a tax incentive for
export activities.


---
Specialized banking institutions, authorized and chartered by the Federal Reserve Board
in the U.S., which are allowed to engage in transactions that have a foreign or international character. They
are not subject to any restrictions on interstate banking. foreign banks operating in the U.S. are permitted to
organize and own and Edge corporation.


---
A federal institution that insures bank deposits.


---
That portion of domestic bank loans supplied to foreigners for use abroad.


---
A bond issued on the domestic capital market of anther company.


---
That portion of the domestic bond market that represents issues floated by foreign
companies to governments.


---
foreign money.


---
An option that conveys the right to buy or sell a specified amount of foreign
currency at a specified price within a specified time period.


---
Foreign currency translation
The process of restating foreign currency accounts of subsidiaries into the
reporting currency of the parent company in order to prepare consolidated financial statements.


---

Foreign direct investment (FDI)
The acquisition abroad of physical assets such as plant and equipment, with
operating control residing in the parent corporation.


---
Foreign equity market
That portion of the domestic equity market that represents issues floated by foreign companies.


---
Foreign exchange
Currency from another country.


---
Foreign exchange controls
Various forms of controls imposed by a government on the purchase/sale of
foreign currencies by residents or on the purchase/sale of local currency by nonresidents.


---
Foreign exchange dealer
A firm or individual that buys foreign exchange from one party and then sells it to
another party. The dealer makes the difference between the buying and selling prices, or spread.


---
Foreign exchange risk
The risk that a long or short position in a foreign currency might have to be closed out
at a loss due to an adverse movement in the currency rates.


---
Foreign exchange swap
An agreement to exchange stipulated amounts of one currency for another currency
at one or more future dates.


---
Foreign market
Part of a nation's internal market, representing the mechanisms for issuing and trading
securities of entities domiciled outside that nation. Compare external market and domestic market.


---
Foreign market beta
A measure of foreign market risk that is derived from the capital asset pricing model.


---
Foreign tax credit
Home country credit against domestic income tax for foreign taxes paid on foreign
derived earnings.


---
Freddie Mac (Federal Home Loan Mortgage Corporation)
A Congressionally chartered corporation that
purchases residential mortgages in the secondary market from S&Ls, banks, and mortgage bankers and
securitizes these mortgages for sale into the capital markets.


---

Mortgage-Backed Securities Clearing Corporation
A wholly owned subsidiary of the Midwest Stock
Exchange that operates a clearing service for the comparison, netting, and margining of agency-guaranteed
MBSs transacted for forward delivery.


---
Multinational corporation
A firm that operates in more than one country.


---
Pension Benefit Guaranty Corporation (PBGC)
A federal agency that insures the vested benefits of
pension plan participants (established in 1974 by the ERISA legislation).


---
Possessions corporation
A type of corporation permitted under the U.S. tax code whereby a branch operation
in a U.S. possessions can obtain tax benefits as though it were operating as a foreign subsidiary.


---
Price/sales ratio (PS Ratio)
Determined by dividing current stock price by revenue per share (adjusted for stock splits).
Revenue per share for the P/S ratio is determined by dividing revenue for past 12 months by number of shares
outstanding.


---
Private Export Funding Corporation (PEFCO)
Company that mobilizes private capital for financing the
export of big-ticket items by U.S. firms by purchasing at fixed interest rates the medium- to long-term debt
obligations of importers of U.S. products.


---
Sales charge
The fee charged by a mutual fund when purchasing shares, usually payable as a commission to
marketing agent, such as a financial advisor, who is thus compensated for his assistance to a purchaser. It
represents the difference, if any, between the share purchase price and the share net asset value.


---
Sales forecast
A key input to a firm's financial planning process. External sales forecasts are based on
historical experience, statistical analysis, and consideration of various macroeconomic factors.


---
Sales-type lease
An arrangement whereby a firm leases its own equipment, such as IBM leasing its own
computers, thereby competing with an independent leasing company.


---
NET SALES (revenue)
The amount sold after customers' returns, sales discounts, and other allowances are taken away from
gross sales. (Companies usually just show the net sales amount on their income statements, omitting returns, allowances, and the like.)


---
NUMBER OF DAYS SALES IN RECEIVABLES
(also called average collection period). The number of days of net sales that are tied up in credit sales (accounts receivable) that haven't been collected yet.


---
RATIO OF NET INCOME TO NET SALES
A ratio that shows how much net income (profit) a company made on each dollar of net sales. Here's the formula:
(Net income) / (Net sales)


---
RATIO OF NET SALES TO NET INCOME
A ratio that shows how much a company had to collect in net sales to make a dollar of profit. Figure it this way:
(Net sales) / (Net income)


---
Cost of sales
The manufacture or purchase price of goods sold in a period or the cost of providing a service.


---
Sales mix
The mix of product/services offered by the business, each of which may be aimed at different customers, with each product/service having different prices and costs.


---
Sales
Amounts earned by the company from the sale of merchandise or services; often used interchangeably with the term revenue.


---
Sales discounts
A contra account that offsets revenue. It represents the amount of the discounts for early payment allowed on sales.


---
Sales journal
A journal used to record the transactions that result in a credit to sales.


---
Sales returns
A contra account that offsets revenue. It represents the amount of sales made that were later returned.


---
return on sales
This ratio equals net income divided by sales revenue.


---
Foreign Corrupt Practices Act (FCPA)
a law passed by U.S. Congress in 1977 that makes it illegal for a U.S. company to engage in various "questionable" foreign payments and
makes it mandatory for a U.S. company to maintain accurate
accounting records and a reasonable system of internal
control


---
sales mix
the relative combination of quantities of sales of the various products that make up the total sales of a company


---
sales value at split-off allocation
a method of assigning joint cost to joint products that uses the relative sales values of the products at the split-off point as the proration basis; use of this method requires that all joint products
are salable at the split-off point


---
Corporation
A legal entity, organized under state laws, whose investors purchase
shares of stock as evidence of ownership in it. A corporation is a legal entity, which
eliminates much of the liability for the corporation's actions from its investors.


---
Gross sales
The total sales recorded prior to sales discounts and returns.


---
Net sales
Total revenue, less the cost of sales returns, allowances, and discounts.


---
Sales allowance
A reduction in a price that is allowed by the seller, due to a problem
with the sold product or service.


---
Sales discount
A reduction in the price of a product or service that is offered by the
seller in exchange for early payment by the buyer.


---
Sales value at split-off
A cost allocation methodology that allocates joint costs to joint
products in proportion to their relative sales values at the split-off point.


---
corporation
Business owned by stockholders who are not personally
liable for the business's liabilities.


---
percentage of sales models
Planning model in which sales forecasts are the driving variables and most other variables are
proportional to sales.


---
Foreign Exchange
The currency of a foreign country.


---
Foreign Exchange Market
A worldwide market in which one country's currency is bought or sold in exchange for another country's currency.


---
Foreign Exchange Reserves
A fund containing the central bank's holdings of foreign currency or claims thereon.


---
Sales Tax
A tax levied as a percentage of retail sales.


---
Preferred Stock Stock that has a claim on assets and dividends of a corporation that are prior
to that of common stock. Preferred stock typically does not carry the right to vote.


---
Sales Revenue Revenue recognized from the sales of products as opposed to the provision of
services.


---
Sales-type Lease
Lease accounting used by a manufacturer who is also a lessor. Up-front gross
profit is recorded for the excess of the present value of the lease payments to be received across
a lease term over the cost to manufacture the leased equipment. Interest income also is recognized
on the lease receivable as it is earned over the lease term.


---
Canadian Deposit Insurance Corporation
Better known as CDIC, this is an organization which insures qualifying deposits and GICs at savings institutions, mainly banks and trust companys, which belong to the CDIC for amounts up to $60,000 and for terms of up to five years. Many types of deposits are not insured, such as mortgage-backed deposits, annuities of duration of more than five years, and mutual funds.


---
Incorporation
Process by which a company receives its Articles of Incorporation allowing it to operate as a corporation.


---
Related to : financial, finance, business, accounting, payroll, inventory, investment, money, inventory control, stock trading, financial advisor, tax advisor, credit.