Definition of Contingent deferred sales charge (CDSC)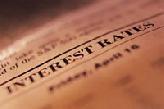 Contingent deferred sales charge (CDSC)
The formal name for the load of a back-end load fund.


---
Related Terms:
Similar to equipment trust certificates except that the lender is either the
equipment manufacturer or a bank or finance company to whom the manufacturer has sold the conditional
sales contract.


---
A claim that can be made only if one or more specified outcomes occur.


---
An arrangement in which the money manager pursues an active bond portfolio
strategy until an adverse investment experience drives the then-available potential return down to the safetynet
level. When that point is reached, the money manager is obligated to pursue an immunization strategy to
lock in the safety-net level return.


---
Under ERISA, the firm is liable to the plan participants for up to 39% of the net
worth of the firm.


---
The average number of days' worth of sales that is held in inventory.


---
Average collection period.


---
A provision that prohibits the company from calling the bond before a certain date. During this
period the bond is said to be call protected.


---

A common term for convertible bonds because of their equity component and the
expectation that the bond will ultimately be converted into shares of common stock.


---
The most distant months of a futures contract. A bond that sells at a discount and does not
pay interest for an initial period, typically from three to seven years. Compare step-up bond and payment-inkind
bond.


---
A monthly fixed-dollar payment beginning at retirement age. It is nominal
because the payment is fixed in dollar amount at any particular time, up to and including retirement.


---
A non-cash expense that provides a source of free cash flow. Amount allocated during the
period to cover tax liabilities that have not yet been paid.


---
Tax-advantaged life insurance product. deferred annuities offer deferral of taxes with the
option of withdrawing one's funds in the form of life annuity.


---
A U.S. corporation that receives a tax incentive for
export activities.


---
A measure of a firm's ability to meet its fixed-charge obligations: the ratio of
(net earnings before taxes plus interest charges paid plus long-term lease payments) to (interest charges paid
plus long-term lease payments).


---
A special type of corporation created by the Tax Reform Act of 1984 that
is designed to provide a tax incentive for exporting U.S.-produced goods.


---
Noncash charge
A cost, such as depreciation, depletion, and amortization, that does not involve any cash outflow.


---
Price/sales ratio (PS Ratio)
Determined by dividing current stock price by revenue per share (adjusted for stock splits).
Revenue per share for the P/S ratio is determined by dividing revenue for past 12 months by number of shares
outstanding.


---
Redemption charge
The commission charged by a mutual fund when redeeming shares. For example, a 2%
redemption charge (also called a "back end load") on the sale of shares valued at $1000 will result in payment of $980 (or 98% of the value) to the investor. This charge may decrease or be eliminated as shares are held for
longer time periods.


---
Sales charge
The fee charged by a mutual fund when purchasing shares, usually payable as a commission to
marketing agent, such as a financial advisor, who is thus compensated for his assistance to a purchaser. It
represents the difference, if any, between the share purchase price and the share net asset value.


---
Sales forecast
A key input to a firm's financial planning process. External sales forecasts are based on
historical experience, statistical analysis, and consideration of various macroeconomic factors.


---
Sales-type lease
An arrangement whereby a firm leases its own equipment, such as IBM leasing its own
computers, thereby competing with an independent leasing company.


---
Single-premium deferred annuity
An insurance policy bought by the sponsor of a pension plan for a single
premium. In return, the insurance company agrees to make lifelong payments to the employee (the
policyholder) when that employee retires.


---
Tax-deferred retirement plans
Employer-sponsored and other plans that allow contributions and earnings to
be made and accumulate tax-free until they are paid out as benefits.


---
NET SALES (revenue)
The amount sold after customers' returns, sales discounts, and other allowances are taken away from
gross sales. (Companies usually just show the net sales amount on their income statements, omitting returns, allowances, and the like.)


---
NUMBER OF DAYS SALES IN RECEIVABLES
(also called average collection period). The number of days of net sales that are tied up in credit sales (accounts receivable) that haven't been collected yet.


---
RATIO OF NET INCOME TO NET SALES
A ratio that shows how much net income (profit) a company made on each dollar of net sales. Here's the formula:
(Net income) / (Net sales)


---
RATIO OF NET SALES TO NET INCOME
A ratio that shows how much a company had to collect in net sales to make a dollar of profit. Figure it this way:
(Net sales) / (Net income)


---
Cost of sales
The manufacture or purchase price of goods sold in a period or the cost of providing a service.


---
Sales mix
The mix of product/services offered by the business, each of which may be aimed at different customers, with each product/service having different prices and costs.


---
Sales
Amounts earned by the company from the sale of merchandise or services; often used interchangeably with the term revenue.


---
Sales discounts
A contra account that offsets revenue. It represents the amount of the discounts for early payment allowed on sales.


---
Sales journal
A journal used to record the transactions that result in a credit to sales.


---
Sales returns
A contra account that offsets revenue. It represents the amount of sales made that were later returned.


---
return on sales
This ratio equals net income divided by sales revenue.


---
Fixed Charge Coverage Ratio
A measure of how well a company is able to meet its fixed
charges (interest and lease payments) based on the cash
generated by its operations. It is calculated by dividing the
earnings before interest and taxes by the total interest charges
and lease payments incurred by the firm.


---
charge-back system
a system using transfer prices; see transfer
price


---
contingent pay
compensation that is dependent on the
achievement of some performance objective


---
deferred compensation
pay related to current performance
that will be received at a later time, typically after retirement


---
sales mix
the relative combination of quantities of sales of the various products that make up the total sales of a company


---
sales value at split-off allocation
a method of assigning joint cost to joint products that uses the relative sales values of the products at the split-off point as the proration basis; use of this method requires that all joint products
are salable at the split-off point


---
tax-deferred income
current compensation that is taxed at a future date


---
Gross sales
The total sales recorded prior to sales discounts and returns.


---
Net sales
Total revenue, less the cost of sales returns, allowances, and discounts.


---
Sales allowance
A reduction in a price that is allowed by the seller, due to a problem
with the sold product or service.


---
Sales discount
A reduction in the price of a product or service that is offered by the
seller in exchange for early payment by the buyer.


---
Sales value at split-off
A cost allocation methodology that allocates joint costs to joint
products in proportion to their relative sales values at the split-off point.


---
percentage of sales models
Planning model in which sales forecasts are the driving variables and most other variables are
proportional to sales.


---
Sales Tax
A tax levied as a percentage of retail sales.


---
Contingent Liability
An obligation that is dependent on the occurrence or nonoccurrence of
one or more future events to confirm the existence of an obligation, the amount owed, the payee,
or the date payable.


---
Deferred Income Tax Expense
That portion of the total income tax provision that is the result
of current-period originations and reversals of temporary differences.


---
Deferred Tax Asset
Future tax benefit that results from (1) the origination of a temporary difference
that causes pretax book income to be less than taxable income or (2) a loss, credit, or other
carryforward. Future tax benefits are realized on the reversal of deductible temporary differences
or the offsetting of a loss carryforward against taxable income or a tax-credit carryforward against
the current tax provision.


---
Deferred Tax Liability
Future tax obligation that results from the origination of a temporary
difference that causes pretax book income to exceed taxable income.


---
EBDDT - Earnings before depreciation and deferred taxes
This measure is used principally by
firms in the real estate industry, with the exception of real estate investment trusts, which typically
do not pay taxes.


---
Restructuring Charge
A special, nonrecurring charge taken in conjunction with a consolidation
or relocation of operations, or the disposition or abandonment of operations or productive
assets. Such charges may include impairment losses as well as other expenses, such as writedowns
of other assets including accounts receivable and inventory, and accruals of liabilities for
so-called exit costs, including such expenses as lease terminations, closure costs, severance pay,
benefits, and retraining.


---
Restructuring Charges
Costs associated with restructuring activities, including the consolidation and/or relocation of operations or the disposition or abandonment of operations or productive assets.
Such charges may be incurred in connection with a business combination, a change in an enterprise's strategic plan, or a managerial response to declines in demand, increasing costs, or other environmental factors.


---
Sales Revenue Revenue recognized from the sales of products as opposed to the provision of
services.


---
Sales-type Lease
Lease accounting used by a manufacturer who is also a lessor. Up-front gross
profit is recorded for the excess of the present value of the lease payments to be received across
a lease term over the cost to manufacture the leased equipment. Interest income also is recognized
on the lease receivable as it is earned over the lease term.


---
Special Charges
Nonrecurring losses or expenses resulting from transactions or events which,
in the view of management, are not representative of normal business activities of the period and
which affect comparability of earnings.


---
Contingent Beneficiary
This is the person designated to receive the death benefit of a life insurance policy if the primary beneficiary dies before the life insured. This is a consideration when husband and wife make each other the beneficiary of their coverage. Should they both die in the same car accident or plane crash, the death benefits would go to each others estate and creditor claims could be made against them. Particularly if minor children could be survivors, then a trustee contingent beneficiary should be named.


---
Contingent Owner
This is the person designated to become the new owner of a life insurance policy if the original owner dies before the life insured.


---
Deferred Annuity
An annuity providing for income payments to commence at a specified future time.


---
Floating Charge
charge or assignment on a company's total assets as security for a loan on total assets without specifying specific assets.


---
Surrender Charge
Expense charges applied when the owner of a policy surrenders a policy for its cash value.


---
Back office
Brokerage house clerical operations that support, but do not include, the trading of stocks and
other securities. Includes all written confirmation and settlement of trades, record keeping and regulatory
compliance.
Back-end loan fund
A mutual fund that charges investors a fee to sell (redeem) shares, often ranging from
4% to 6%. Some back-end load funds impose a full commission if the shares are redeemed within a
designated time, such as one year. The commission decreases the longer the investor holds the shares. The
formal name for the back-end load is the contingent deferred sales charge, or cdsc.


---
Related to : financial, finance, business, accounting, payroll, inventory, investment, money, inventory control, stock trading, financial advisor, tax advisor, credit.