Definition of Deflator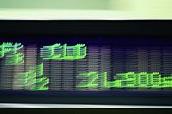 Deflator
A price index used to deflate a nominal value to a real value by dividing the nominal value by the price deflator.


---
Related Terms:
Price index used to deflate nominal GDP to real GDP by dividing nominal GDP by the GDP deflator.


---
See gross domestic product.


---
The market value of goods and services produced over time including the
income of foreign corporations and foreign residents working in the U.S., but excluding the income of U.S.
residents and corporations overseas.


---
Output produced when the economy is operating at its natural rate of unemployment.


---
gdp expressed in base-year dollars, calculated by dividing nominal gdp by a price index.


---
Measures and economy's total income. It is equal to gdp plus the income
abroad accruing to domestic residents minus income generated in domestic market accruing to non-residents.


---
Elements of spending that do not vary systematically with variables such as gdp that are explained by the theory. See also exogenous expenditure.


---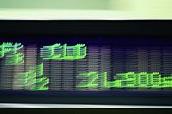 The expansionary part of a business cycle in which gdp is growing rapidly.


---
Fluctuations of gdp around its long-run trend, consisting of recession, trough, expansion, and peak.


---
An economy in which imports and exports are very small relative to gdp and so are ignored in macroeconomic analysis. Contrast with open economy.


---
A variable like gdp is measured in current dollars if each year's value is measured in prices prevailing during that year. In contrast, when measured in real or constant dollars, each year's value is measured in a base year's prices.


---
gdp with some adjustments to remove items that do not make it into anyone's hands as income, such as indirect taxes and depreciation. Loosely speaking, it is interpreted as being equal to gdp.


---
The national accounting system that records economic activity such as gdp and related measures.


---
gdp.


---
gdp minus depreciation.


---
Recession
Loosely speaking, a period of less-than-normal economic growth. Technically, a downturn in economic activity in which real gdp falls in two consecutive quarters.


---

Structural Deficit
The budget deficit in excess of the deficit that in the long run keeps constant the ratio of the publically held national debt to gdp.


---
Related to : financial, finance, business, accounting, payroll, inventory, investment, money, inventory control, stock trading, financial advisor, tax advisor, credit.