Definition of W-9 Form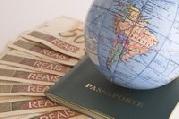 W-9 Form
A form issued to a company's suppliers, requesting that they identify
their form of legal organization and tax identification number.


---
Related Terms:
The ratio of net income to net sales.


---
Money after-tax rate of return minus the inflation rate.


---
Information that is known to some people but not to other people.


---
A situation wherein participants in a transaction have different net tax rates.


---
taxes as a fraction of income; total taxes divided by total taxable income.


---
Total taxes owed divided by total income.


---
A method developed by BARRA, a consulting firm in
Berkeley, Calif. It is commonly used by institutional investors applying performance attribution analysis to
evaluate their money managers' performances.


---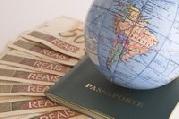 The ratio of net income before taxes to net sales.


---
Large and creditworthy company.


---
The tax rate at which a party to a prospective transaction is indifferent between entering
into and not entering into the transaction.


---
Net income plus depreciation.


---
The Association for Investment Management and Research (AIMR)'s Performance Presentation Standards Implementation
Committee is charged with the responsibility to interpret, revise and update the AIMR Performance
Presentation Standards (AIMR-PPS(TM)) for portfolio performance presentations.


---
Assets acquired to create money. May include plant, machinery and equipment, shares of another company etc.


---
Expected rate of return demanded by investors in a company, determined by the average risk of the company's assets and operations.


---
Related: Unsystematic risk


---
Companyspecific Risk
See asset-specific risk


---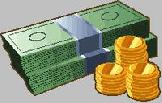 Corporate tax view
The argument that double (corporate and individual) taxation of equity returns makes
debt a cheaper financing method.


---
Corporate taxable equivalent
Rate of return required on a par bond to produce the same after-tax yield to
maturity that the premium or discount bond quoted would.


---
Cost company arrangement
Arrangement whereby the shareholders of a project receive output free of
charge but agree to pay all operating and financing charges of the project.


---
Current Income Tax Expense
That portion of the total income tax provision that is based on
taxable income.


---
Current Tax Payment Act of 1943
A federal Act requiring employers to withhold income taxes from employee pay.


---
Deferred Income Tax Expense
That portion of the total income tax provision that is the result
of current-period originations and reversals of temporary differences.


---
Deferred Tax Asset
Future tax benefit that results from (1) the origination of a temporary difference
that causes pretax book income to be less than taxable income or (2) a loss, credit, or other
carryforward. Future tax benefits are realized on the reversal of deductible temporary differences
or the offsetting of a loss carryforward against taxable income or a tax-credit carryforward against
the current tax provision.


---
Deferred Tax Liability
Future tax obligation that results from the origination of a temporary
difference that causes pretax book income to exceed taxable income.


---
Deferred taxes
A non-cash expense that provides a source of free cash flow. Amount allocated during the
period to cover tax liabilities that have not yet been paid.


---
Depository Trust Company (DTC)
DTC is a user-owned securities depository which accepts deposits of
eligible securities for custody, executes book-entry deliveries and records book-entry pledges of securities in
its custody, and provides for withdrawals of securities from its custody.


---
Depreciation tax shield
The value of the tax write-off on depreciation of plant and equipment.


---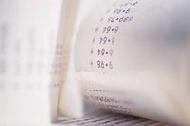 depreciation tax shield
Reduction in taxes attributable to the depreciation allowance.


---
Direct-Method Format
A format for the operating section of the cash-flow statement that reports actual cash receipts and cash disbursements from operating activities.


---
Double-tax agreement
Agreement between two countries that taxes paid abroad can be offset against
domestic taxes levied on foreign dividends.


---
earnings before interest and income tax (EBIT)
A measure of profit that
equals sales revenue for the period minus cost-of-goods-sold expense
and all operating expenses—but before deducting interest and income
tax expenses. It is a measure of the operating profit of a business before
considering the cost of its debt capital and income tax.


---
Earnings before interest and taxes (EBIT)
A financial measure defined as revenues less cost of goods sold
and selling, general, and administrative expenses. In other words, operating and non-operating profit before
the deduction of interest and income taxes.


---
Earnings before interest and taxes (EBIT)
The operating profit before deducting interest and tax.


---
Earnings before interest, taxes, depreciation and amortization (EBITDA)
The operating profit before deducting interest, tax, depreciation and amortization.


---
Earnings Before Interest, Taxes, Depreciation, and Amortization (EBITDA)
An earningsbased measure that, for many, serves as a surrogate for cash flow. Actually consists of working
capital provided by operations before interest and taxes.


---
EBDDT - Earnings before depreciation and deferred taxes
This measure is used principally by
firms in the real estate industry, with the exception of real estate investment trusts, which typically
do not pay taxes.


---
Effective Tax Rate
The total tax provision divided by pretax book income from continuing
operations.


---
Electronic Federal Tax Payment Systems (EFTPS)
An electronic funds transfer system used by businesses to remit taxes to the government.


---
Equivalent taxable yield
The yield that must be offered on a taxable bond issue to give the same after-tax
yield as a tax-exempt issue.


---
Expected value of perfect information
The expected value if the future uncertain outcomes could be known
minus the expected value with no additional information.


---
Federal Employer Identification Number
A unique identification number issued
by the federal government used for payroll purposes to identify the company
when it deals with the Internal Revenue Service.


---
Federal Unemployment Tax Act (FUTA)
A federal Act requiring employers to pay a tax on the wages paid to their employees, which is then used to create a
pool of funds to be used for unemployment benefits.


---
Finance Company
company engaged in making loans to individuals or businesses. Unlike a bank, it does not receive deposits from the public.


---
Financial Numbers Game
The use of creative accounting practices to alter a financial statement
reader's impression of a firm's business performance.


---
Flat benefit formula
Method used to determine a participant's benefits in a defined benefit plan by
multiplying months of service by a flat monthly benefit.


---
Foreign tax credit
Home country credit against domestic income tax for foreign taxes paid on foreign
derived earnings.


---
Form 1099
A form used by businesses to report to the government payments
made to certain types of suppliers.


---
Form 4070
A form used by employees to report to an employer the amount of
their tip income.


---
Form 668-W
The standard form used for notifying a company to garnish an employee's
wages for unpaid taxes.


---
Form 8027
The form used by employers to report tip income by their employees
to the government.


---
Form 940
A form used to report federal unemployment tax remittances and liabilities.


---
Form 940-EZ
A shortened version of the form 940.
form 941
A form used to identify to the government the amount of all quarterly
wages on which taxes were withheld, the amount of taxes withheld, and any adjustments
to withheld taxes from previous reporting periods.


---
Form I-9
The Employment Eligibility Verification form, which must be filled
out for all new employees to establish their identity and eligibility to work.


---
Formalized Line of Credit
A contractual commitment to make loans to a particular borrower up to a specified maximum during a specified period, usually one year.


---
Formula basis
A method of selling a new issue of common stock in which the SEC declares the registration
statement effective on the basis of a price formula rather than on a specific range.


---
Future-Oriented Financial Information
Information about prospective results of operations, financial position and/or changes in financial position, based on assumptions about future economic conditions and courses of action. Future-oriented financial information is presented as either a forecast or a projection.


---
Holding company
A corporation that owns enough voting stock in another firm to control management and
operations by influencing or electing its board of directors.


---
Illegal Immigration Reform and Immigrant Responsibility Act of 1996 (IIRIRA)
A federal Act shielding employers from liability if they have made
a good-faith effort to verify a new employee's identity and employment eligibility.


---
Immigration Reform and Control Act of 1986
A federal Act requiring all employers having at least four employees to verify the identity and employment
eligibility of all regular, temporary, casual, and student employees.


---
Imputation tax system
Arrangement by which investors who receive a dividend also receive a tax credit for
corporate taxes that the firm has paid.


---
INCOME TAX
What the business paid to the IRS.


---
Income tax
A government tax on the income earned by an individual or corporation.


---
Income Tax Expense
See income tax provision.


---
Income Tax Provision
The expense deduction from pretax book income reported on the
income statement. It consists of both current income tax expense and deferred income tax
expense. The terms income tax expense and income tax provision are used interchangeably.


---
Indirect-Method Format
A format for the operating section of the cash-flow statement that
presents the derivation of cash flow provided by operating activities. The format starts with net
income and adjusts for all nonoperating items and all noncash expenses and changes in working capital accounts.


---
Indirect Taxes
taxes paid by consumers when they buy goods and services. A sales tax is an example.


---
Inflation Tax
The loss in purchasing power due to inflation eroding the real value of financial assets such as cash.


---
information
bits of knowledge or fact that have been carefully
chosen from a body of data and arranged in a meaningful way


---
Information asymmetry
A situation involving information that is known to some, but not all, participants.


---
Information Coefficient (IC)
The correlation between predicted and actual stock returns, sometimes used to
measure the value of a financial analyst. An IC of 1.0 indicates a perfect linear relationship between predicted
and actual returns, while an IC of 0.0 indicates no linear relationship.


---
Information-content effect
The rise in the stock price following the dividend signal.


---
information content of dividends
Dividend increases send good news about cash flow and earnings. Dividend cuts send bad news.


---
Information costs
Transaction costs that include the assessment of the investment merits of a financial asset.
Related: search costs.


---
Information-motivated trades
Trades in which an investor believes he or she possesses pertinent
information not currently reflected in the stock's price.


---
Information services
organizations that furnish investment and other types of information, such as
information that helps a firm monitor its cash position.


---
Informational efficiency
The speed and accuracy with which prices reflect new information.


---
Informationless trades
Trades that are the result of either a reallocation of wealth or an implementation of an
investment strategy that only utilizes existing information.


---
Insider information
Relevant information about a company that has not yet been made public. It is illegal for
holders of this information to make trades based on it, however received.


---
Insurance Company
A firm licensed to sell insurance to the public.


---
Intercompany loan
Loan made by one unit of a corporation to another unit of the same corporation.


---
Intercompany transaction
Transaction carried out between two units of the same corporation.


---
Interest equalization tax
tax on foreign investment by residents of the U.S. which was abolished in 1974.


---
Interest tax shield
The reduction in income taxes that results from the tax-deductibility of interest payments.


---
interest tax shield
tax savings resulting from deductibility of interest payments.


---
Investment tax credit
Proportion of new capital investment that can be used to reduce a company's tax bill
(abolished in 1986).


---
Investment Tax Credit
A reduction in taxes offered to firms to induce them to increase investment spending.


---
Issued share capital
Total amount of shares that are in issue. Related: outstanding shares.


---
Issued shares
The number of shares that the company has sold to the public.


---
issued shares
Shares that have been issued by the company.


---
Item number
A number uniquely identifying a product or component.


---
Law of large numbers
The mean of a random sample approaches the mean (expected value) of the
population as the sample grows.


---
Legal bankruptcy
A legal proceeding for liquidating or reorganizing a business.


---
Legal capital
Value at which a company's shares are recorded in its books.


---
Legal defeasance
The deposit of cash and permitted securities, as specified in the bond indenture, into an
irrevocable trust sufficient to enable the issuer to discharge fully its obligations under the bond indenture.


---
Legal investments
Investments that a regulated entity is permitted to make under the rules and regulations
that govern its investing.


---
Legal Reserve Requirement
See reserve requirement.


---
limited liability company
an organizational form that is a hybrid of the corporate and partnership organizational
forms and used to limit the personal liability of the owners;
it is typically used by small professional (such as accounting) firms


---
Limited-tax general obligation bond
A general obligation bond that is limited as to revenue sources.


---
management information system (MIS)
a structure of interrelated elements that collects, organizes, and communicates
data to managers so they may plan, control, evaluate
performance, and make decisions; the emphasis of the
MIS is on internal demands for information rather than external
demands; some or all of the MIS may be computerized
for ease of access to information, reliability of input
and processing, and ability to simulate outcomes of
alternative situations


---
Margin Tax Rate
The tax rate applicable to the last unit of income.


---
Related to : financial, finance, business, accounting, payroll, inventory, investment, money, inventory control, stock trading, financial advisor, tax advisor, credit.