Definition of Transaction

Transaction
The financial description of a business event.


---
Transaction
A business event that has a monetary impact on an entity's financial statements,
and is recorded as an entry in its accounting records.


---
Related Terms:
A transaction where exchange is immediate, as contrasted to a forward contract, which
calls for future delivery of an asset at an agreed-upon price.


---
Publicly owned stock in a firm is replaced with complete equity ownership by a
private group. The shares are delisted from stock exchanges and can no longer be purchased in the open
markets.


---
Bank loan to a highly leveraged firm.


---
transaction carried out between two units of the same corporation.


---
Withdrawing parts or subassemblies from stock in order to
manufacture subassemblies or finished products.


---
services are readily convertible into known amounts of cash or claims to cash.


---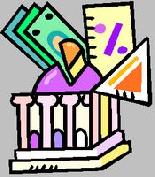 Costs of completing a transaction, including commissions, market impact
costs, and taxes.


---
A self-funding, self-hedged series of transactions that usually utilize
mortgage securities as the primary assets.


---
Any transaction that is not tax-free to the parties involved, such as a taxable acquisition.


---
The need to accommodate a firm's expected cash transactions.


---
Risk to a firm with known future cash flows in a foreign currency that arises from
possible changes in the exchange rate. Related:translation exposure.


---
A loan extended by a bank for a specific purpose. In contrast, lines of credit and revolving
credit agreements involve loans that can be used for various purposes.


---
The time, effort, and money necessary, including such things as commission fees and the
cost of physically moving the asset from seller to buyer. Related: Round-trip transaction costs, Information
costs, search costs.


---
A desire to hold cash for the purpose of conducting cash based transactions.


---
The requirement that all pool information, as specified under the PSA Uniform Practices, in a
TBA transaction be communicated by the seller to the buyer before 3 p.m. EST on the business day 48-hours
prior to the agreed upon trade date.


---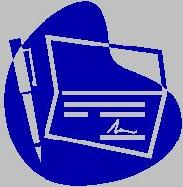 ABC inventory classification
A method for dividing inventory into classifications,
either by transaction volume or cost. Typically, category A includes that 20% of
inventory involving 60% of all costs or transactions, while category B includes
the next 20% of inventory involving 20% of all costs or transactions, and category
C includes the remaining 60% of inventory involving 20% of all costs or
transactions.


---
Account
An explanation or report in financial terms about the transactions of an organization.


---
Accounting
A collection of systems and processes used to record, report and interpret business transactions.


---
Accounting system
A set of accounts that summarize the transactions of a business that have been recorded on source documents.


---
Accounts
'Buckets' within the ledger, part of the accounting system. Each account contains similar transactions (line items) that are used for the production of financial statements. Or commonly used as an abbreviation for financial statements.


---
Adjusted present value (APV)
The net present value analysis of an asset if financed solely by equity
(present value of un-levered cash flows), plus the present value of any financing decisions (levered cash
flows). In other words, the various tax shields provided by the deductibility of interest and the benefits of
other investment tax credits are calculated separately. This analysis is often used for highly leveraged
transactions such as a leverage buy-out.


---
Antidilutive effect
Result of a transaction that increases earnings per common share (e.g. by decreasing the
number of shares outstanding).


---
Arbitrage
transactions designed to make a sure profit from inconsistent prices.


---
Asset
A resource, recorded through a transaction, that is expected to yield a benefit to a
company.


---
Asset
Probable future economic benefit that is obtained or controlled by an entity as a result of
a past transaction or event.


---
Asymmetric taxes
A situation wherein participants in a transaction have different net tax rates.


---
Automated Clearing House (ACH)
A collection of 32 regional electronic interbank networks used to
process transactions electronically with a guaranteed one-day bank collection float.


---
Back To Back Annuity
This term refers to the simultaneous issue of a life annuity with a non-guaranteed period and a guaranteed life insurance policy [usually whole life or term to 100]. The face value of the life insurance would be the same amount that was used to purchase the annuity. This combination of life annuity providing the highest payout of all types of annuities, along with a guaranteed life insurance policy allowed an uninsurable person to convert his/her RRSP into the best choice of annuity and guarantee that upon his/her death, the full value of the annuity would be paid tax free through the life insurance policy to his family members. However, in the early 1990's, the Federal tax authorities put a stop to the issuing of standard life rates to rated or uninsurable applicants. Insuring a life annuity in this manner is still an excellent way to provide guaranteed tax free funds to family members but the application for the annuity and the application for the life insurance are separate transactions and today, most likely conducted through two different insurance companies so that there is no suspicion of preferential treatment given to the life insurance application.


---
Balance of payments
A statistical compilation formulated by a sovereign nation of all economic transactions
between residents of that nation and residents of all other nations during a stipulated period of time, usually a
calendar year.


---
Balance of Payments Accounts
A statement of a country's transactions with other countries.


---
Bank reconciliation
A comparison between the cash position recorded on a company's
books and the position noted on the records of its bank, usually resulting in some
changes to the book balance to account for transactions that are recorded on the
bank's records but not the company's.


---
Banker's acceptance
A short-term credit investment created by a non-financial firm and guaranteed by a
bank as to payment. Acceptances are traded at discounts from face value in the secondary market. These
instruments have been a popular investment for money market funds. They are commonly used in
international transactions.


---
Bin transfer
A transaction to move inventory from one storage bin to another.


---
Break-even tax rate
The tax rate at which a party to a prospective transaction is indifferent between entering
into and not entering into the transaction.


---
Buy on margin
A transaction in which an investor borrows to buy additional shares, using the shares
themselves as collateral.


---
Capital lease
A lease in which the lessee obtains some ownership rights over the asset
involved in the transaction, resulting in the recording of the asset as company property
on its general ledger.


---
Capital market efficiency
Reflects the relative amount of wealth wasted in making transactions. An efficient
capital market allows the transfer of assets with little wealth loss. See: efficient market hypothesis.


---
Capital market imperfections view
The view that issuing debt is generally valuable but that the firm's
optimal choice of capital structure is a dynamic process that involves the other views of capital structure (net
corporate/personal tax, agency cost, bankruptcy cost, and pecking order), which result from considerations of
asymmetric information, asymmetric taxes, and transaction costs.


---
Cash
Amounts held in currency and coin (commonly referred to as petty cash) and amounts on deposit in financial institutions.
Cash disbursement journal
A journal used to record the transactions that result in a credit to cash.


---
Cash flow from operations
A firm's net cash inflow resulting directly from its regular operations
(disregarding extraordinary items such as the sale of fixed assets or transaction costs associated with issuing
securities), calculated as the sum of net income plus non-cash expenses that were deducted in calculating net
income.


---
Cash Flow Provided by Operating Activities
With some exceptions, the cash effects of transactions
that enter into the determination of net income, such as cash receipts from sales of goods
and services and cash payments to suppliers and employees for acquisitions of inventory and
expenses.


---
Cash receipts journal
A journal used to record the transactions that result in a debit to cash.


---
Clearing house / Clearinghouse
An adjunct to a futures exchange through which transactions executed its floor are settled by a
process of matching purchases and sales. A clearing organization is also charged with the proper conduct of
delivery procedures and the adequate financing of the entire operation.


---
Closing purchase
A transaction in which the purchaser's intention is to reduce or eliminate a short position in
a stock, or in a given series of options.


---
Closing sale
A transaction in which the seller's intention is to reduce or eliminate a long position in a stock,
or a given series of options.


---
Contract
A term of reference describing a unit of trading for a financial or commodity future. Also, the actual
bilateral agreement between the buyer and seller of a transaction as defined by an exchange.


---
Contract
A formal written statement of the rights and obligations of each party to a transaction.


---
Cost of capital
The blended cost of a company's currently outstanding debt instruments
and equity, weighted by the comparative proportions of each one. During a capital
budgeting review, the expected return from a capital purchase must exceed this cost
of capital, or else a company will experience a net loss on the transaction.


---
Counterparty Party
on the other side of a trade or transaction.


---
Counterparty risk
The risk that the other party to an agreement will default. In an options contract, the risk
to the option buyer that the option writer will not buy or sell the underlying as agreed.
Country economic risk Developments in a national economy that can affect the outcome of an international
financial transaction.


---
Currency risk sharing
An agreement by the parties to a transaction to share the currency risk associated with
the transaction. The arrangement involves a customized hedge contract embedded in the underlying
transaction.


---
Current account
Net flow of goods, services, and unilateral transactions (gifts) between countries.


---
Cutoff control
A procedure for ensuring that transaction processing is completed
before the commencement of cycle counting.


---
Debt securities
IOUs created through loan-type transactions - commercial paper, bank CDs, bills, bonds, and
other instruments.


---
Debt swap
A set of transactions (also called a debt-equity swap) in which a firm buys a country's dollar bank
debt at a discount and swaps this debt with the central bank for local currency that it can use to acquire local
equity.


---
Delivery versus payment
A transaction in which the buyer's payment for securities is due at the time of
delivery (usually to a bank acting as agent for the buyer) upon receipt of the securities. The payment may be
made by bank wire, check, or direct credit to an account.


---
Dilutive effect
Result of a transaction that decreases earnings per common share.


---
Disclosure
Additional information attached to a company's financial statements, usually
as explanation for activities whose related transactions have influenced the
financial statements.


---
Double entry
The system of recording business transactions in two accounts.


---
Drop, the
With the dollar roll transaction the difference between the sale price of a mortgage-backed passthrough,
and its re-purchase price on a future date at a predetermined price.


---
Due Diligence
The process of systematically evaluating information, to identify risks and issues relating to a proposed transaction.(i.e. verify that information is what it is proposed to be).


---
e-commerce (electronic commerce)
any business activity that uses the Internet and World Wide Web to engage in financial transactions


---
economic components model
Abrams' model for calculating DLOM based on the interaction of discounts from four economic components.
This model consists of four components: the measure of the economic impact of the delay-to-sale, monopsony power to buyers, and incremental transactions costs to both buyers and sellers.


---
Edge corporations
Specialized banking institutions, authorized and chartered by the Federal Reserve Board
in the U.S., which are allowed to engage in transactions that have a foreign or international character. They
are not subject to any restrictions on interstate banking. Foreign banks operating in the U.S. are permitted to
organize and own and Edge corporation.


---
Emerging Issues Task Force (EITF)
A special committee of the Financial Accounting Standards Board established to reach consensus of how to account for new and unusual financial transactions that have the potential for creating differing financial reporting practices.


---
Emerging Issues Task Force (EITF)
A separate committee within the Financial Accounting Standards Board composed of 13 members representing CPA firms and preparers of financial statements
whose purpose is to reach a consensus on how to account for new and unusual financial transactions
that have the potential for creating differing financial reporting practices.


---
Entry
The act of recording an accounting transaction in the accounting books.


---
Exercise value
The amount of advantage over a current market transaction provided by an in-the-money
option.


---
Expense ratio
The percentage of the assets that were spent to run a mutual fund (as of the last annual
statement). This includes expenses such as management and advisory fees, overhead costs and 12b-1
(distribution and advertising ) fees. The expense ratio does not include brokerage costs for trading the
portfolio, although these are reported as a percentage of assets to the SEC by the funds in a Statement of
Additional Information (SAI). the SAI is available to shareholders on request. Neither the expense ratio or the
SAI includes the transaction costs of spreads, normally incurred in unlisted securities and foreign stocks.
These two costs can add significantly to the reported expenses of a fund. The expense ratio is often termed an
Operating Expense Ratio (OER).


---
Extraordinary item
A transaction that rarely occurs, and which is unusual, such as
expropriation of company property by a foreign government. It is reported as a separate
line item on the income statement.


---
Fair Value
The amount at which an asset could be purchased or sold or a liability incurred or
settled in a current transaction between willing and informed parties. When a quoted market price
is available, fair value is the product of the number of units in question times that market price.
That product also is referred to as the item's market value. For traded securities, the terms fair
value and market value are synonymous. When no quoted market price is available for the item
in question, fair value must be estimated.


---
Fictitious Revenue
Revenue recognized on a nonexistent sale or service transaction.


---
financial accounting
a discipline in which historical, monetary
transactions are analyzed and recorded for use in the
preparation of the financial statements (balance sheet, income
statement, statement of owners'/stockholders' equity,
and statement of cash flows); it focuses primarily on the
needs of external users (stockholders, creditors, and regulatory
agencies)


---
Forward contract
A cash market transaction in which delivery of the commodity is deferred until after the
contract has been made. It is not standardized and is not traded on organized exchanges. Although the
delivery is made in the future, the price is determined at the initial trade date.


---
Forward delivery
A transaction in which the settlement will occur on a specified date in the future at a price
agreed upon on the trade date.


---
forward rate of exchange
Exchange rate for a forward transaction.


---
Forward trade
A transaction in which the settlement will occur on a specified date in the future at a price
agreed upon the trade date.


---
Friction costs
Costs, both implied and direct, associated with a transaction. Such costs include time, effort,
money, and associated tax effects of gathering information and making a transaction.


---
Frictions
The "stickiness" in making transactions; the total hassle including time, effort, money, and tax
effects of gathering information and making a transaction such as buying a stock or borrowing money.


---
Futures contract
Agreement to buy or sell a set number of shares of a specific stock in a designated future
month at a price agreed upon by the buyer and seller. The contracts themselves are often traded on the futures
market. A futures contract differs from an option because an option is the right to buy or sell, whereas a
futures contract is the promise to actually make a transaction. A future is part of a class of securities called
derivatives, so named because such securities derive their value from the worth of an underlying investment.


---
General ledger
The master set of accounts that summarizes all transactions occurring
within a company. There may be a subsidiary set of ledgers that summarizes into the
general ledger.


---
Generally accepted accounting principles
The rules that accountants follow when processing accounting transactions and creating financial reports. The rules are primarily
derived from regulations promulgated by the various branches of the AICPA Council.


---
Haircut
The margin or difference between the actual market value of a security and the value assessed by the
lending side of a transaction (ie. a repo).


---
Hedge
A transaction that reduces the risk of an investment.


---
Hedge
A securities transaction that reduces or offsets the risk on an existing
investment position.


---
Information costs
transaction costs that include the assessment of the investment merits of a financial asset.
Related: search costs.


---
internal accounting controls
Refers to forms used and procedures
established by a business—beyond what would be required for the
record-keeping function of accounting—that are designed to prevent
errors and fraud. Two examples of internal controls are (1) requiring a
second signature by someone higher in the organization to approve a
transaction in excess of a certain dollar amount and (2) giving customers
printed receipts as proof of sale. Other examples of internal
control procedures are restricting entry and exit routes of employees,
requiring all employees to take their vacations and assigning another
person to do their jobs while they are away, surveillance cameras, surprise
counts of cash and inventory, and rotation of duties. Internal controls
should be cost-effective; the cost of a control should be less than
the potential loss that is prevented. The guiding principle for designing
internal accounting controls is to deter and detect errors and dishonesty.
The best internal controls in the world cannot prevent most fraud
by high-level managers who take advantage of their positions of trust
and authority.


---
Interplant transfer
The movement of inventory from one company location to
another, usually requiring a transfer transaction.


---
Inventory adjustment
A transaction used to adjust the book balance of an inventory
record to the amount actually on hand.


---
Inventory issue
A transaction used to record the reduction in inventory from a location,
because of its release for processing or transfer to another location.


---
Investments
As a discipline, the study of financial securities, such as stocks and bonds, from the investor's
viewpoint. This area deals with the firm's financing decision, but from the other side of the transaction.


---
Invoice
A document submitted to a customer, identifying a transaction for which the
customer owes payment to the issuer.


---
Journal entry
The formal accounting entry used to identify a business transaction. The
entry itemizes accounts that are debited and credited, and should include some
description of the reason for the entry.


---
Journalizing
The process of taking a transaction and putting it into a form that allows it to be recorded in the accounting records.


---
Ledger
A collection of all the different accounts of the business that summarize the transactions of the
business.


---
Ledger
A book or database in which accounting transactions are stored and summarized.


---
Leverage rebalancing
Making transactions to adjust (rebalance) a firm's leverage ratio back to its target.


---
Leveraged buyout (LBO)
A transaction used for taking a public corporation private financed through the use
of debt funds: bank loans and bonds. Because of the large amount of debt relative to equity in the new
corporation, the bonds are typically rated below investment grade, properly referred to as high-yield bonds or
junk bonds. Investors can participate in an LBO through either the purchase of the debt (i.e., purchase of the
bonds or participation in the bank loan) or the purchase of equity through an LBO fund that specializes in
such investments.


---
Related to : financial, finance, business, accounting, payroll, inventory, investment, money, inventory control, stock trading, financial advisor, tax advisor, credit.