Definition of Structured arbitrage transaction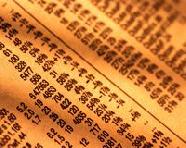 Structured arbitrage transaction
A self-funding, self-hedged series of transactions that usually utilize
mortgage securities as the primary assets.


---
Related Terms:
The simultaneous buying and selling of a security at two different prices in two different markets,
resulting in profits without risk. Perfectly efficient markets present no arbitrage opportunities. Perfectly
efficient markets seldom exist.


---
The purchase of securities on one market for immediate resale on
another market in order to profit from a price or currency discrepancy.


---
transactions designed to make a sure profit from inconsistent prices.


---
Yield curve option-pricing models.


---
An alternative model to the capital asset pricing model developed by
Stephen Ross and based purely on arbitrage arguments.


---
People who search for and exploit arbitrage opportunities.


---
A transaction where exchange is immediate, as contrasted to a forward contract, which
calls for future delivery of an asset at an agreed-upon price.


---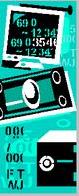 A portfolio manager invests dollars in an instrument denominated in a foreign
currency and hedges his resulting foreign exchange risk by selling the proceeds of the investment forward for
dollars.


---
Taking advantage of divergences in exchange rates in different money markets by
buying a currency in one market and selling it in another market.


---
Publicly owned stock in a firm is replaced with complete equity ownership by a
private group. The shares are delisted from stock exchanges and can no longer be purchased in the open
markets.


---
Bank loan to a highly leveraged firm.


---
An investment/trading strategy that exploits divergences between actual and theoretical
futures prices.


---
transaction carried out between two units of the same corporation.


---
Withdrawing parts or subassemblies from stock in order to
manufacture subassemblies or finished products.


---
services are readily convertible into known amounts of cash or claims to cash.


---
Risk arbitrage
Speculation on perceived mispriced securities, usually in connection with merger and
acquisition deals. Mike Donatelli, John Demasi, Frank Cohane, and Scott Lewis are all hardcore arbs. They
had a huge BT/MCI position in the summer of 1997, and came out smelling like roses.


---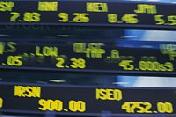 Risk controlled arbitrage
A self-funding, self-hedged series of transactions that generally utilize mortgage
securities as the primary assets.


---
Riskless arbitrage
The simultaneous purchase and sale of the same asset to yield a profit.


---
Round-trip transactions costs
Costs of completing a transaction, including commissions, market impact
costs, and taxes.


---
Structured debt
Debt that has been customized for the buyer, often by incorporating unusual options.


---
Structured portfolio strategy
A strategy in which a portfolio is designed to achieve the performance of some
predetermined liabilities that must be paid out in the future.


---
Structured settlement
An agreement in settlement of a lawsuit involving specific payments made over a
period of time. Property and casualty insurance companies often buy life insurance products to pay the costs
of such settlements.


---
Structured Settlement
Historically, damages paid out during settlement of personal physical injury cases were distributed in the form of a lump-sum cash payment to the plaintiff. This windfall was intended to provide for a lifetime of medical and income needs. The claimant or his/her family was then forced into the position of becoming the manager of a large sum of money.
In an effort to create a more financially stable arrangement for the claimant, the structured Settlement was developed. A structured Settlement is an alternative to a lump sum cash payment in the resolution of personal physical injury, wrongful death, or workers' compensation cases. The settlement usually consists of two components: an up-front cash payment to provide for immediate needs and a series of future periodic payments which are funded by the defendant's purchase of one or more annuity policies. Those payors make payments directly to the claimant. In the unfortunate event of the claimant's death, a guaranteed portion of the settlement may be directed to a beneficiary or his/her estate.
A structured Settlement is a guaranteed source of funds paid to the claimant or his/her family on a tax-free basis.


---
Taxable transaction
Any transaction that is not tax-free to the parties involved, such as a taxable acquisition.


---
Transaction
The financial description of a business event.


---
Transaction
A business event that has a monetary impact on an entity's financial statements,
and is recorded as an entry in its accounting records.


---
Transaction demand (for money)
The need to accommodate a firm's expected cash transactions.


---

Transaction exposure
Risk to a firm with known future cash flows in a foreign currency that arises from
possible changes in the exchange rate. Related:translation exposure.


---
Transaction loan
A loan extended by a bank for a specific purpose. In contrast, lines of credit and revolving
credit agreements involve loans that can be used for various purposes.


---
Transactions costs
The time, effort, and money necessary, including such things as commission fees and the
cost of physically moving the asset from seller to buyer. Related: Round-trip transaction costs, Information
costs, search costs.


---
Transactions motive
A desire to hold cash for the purpose of conducting cash based transactions.


---
Triangular arbitrage
Striking offsetting deals among three markets simultaneously to obtain an arbitrage profit.


---
Related to : financial, finance, business, accounting, payroll, inventory, investment, money, inventory control, stock trading, financial advisor, tax advisor, credit.