Definition of Tax-Related Incomes Policy (TIP)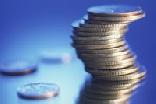 Tax-Related Incomes Policy (TIP)
tax incentives for labor and business to induce them to conform to wage/price guidelines.


---
Related Terms:
A monetary policy of matching wage and price increases with money supply increases so that the real money supply does not fall and push the economy into recession.


---
The ratio of net income to net sales.


---
Money after-tax rate of return minus the inflation rate.


---
A situation wherein participants in a transaction have different net tax rates.


---
taxes as a fraction of income; total taxes divided by total taxable income.


---
Total taxes owed divided by total income.


---
The multiplier associated with a change in government spending financed by an equal change in taxes.


---

The ratio of net income before taxes to net sales.


---
A policy designed to increase an economy's prosperity at the expense of another country's prosperity.


---
The tax rate at which a party to a prospective transaction is indifferent between entering
into and not entering into the transaction.


---
Net income plus depreciation.


---
Decreasing inflation by immediately decreasing the money growth rate to a new, low rate. Contrast with gradualism.


---
Procedures followed by a firm in attempting to collect accounts receivables.


---
Procedures to collect and monitor receivables.


---
The argument that double (corporate and individual) taxation of equity returns makes
debt a cheaper financing method.


---
Corporate taxable equivalent
Rate of return required on a par bond to produce the same after-tax yield to
maturity that the premium or discount bond quoted would.


---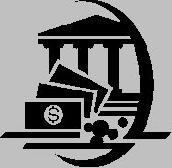 credit policy
Standards set to determine the amount and nature of credit to extend to customers.


---
Current Income Tax Expense
That portion of the total income tax provision that is based on
taxable income.


---
Current Tax Payment Act of 1943
A federal Act requiring employers to withhold income taxes from employee pay.


---
Deferred Income Tax Expense
That portion of the total income tax provision that is the result
of current-period originations and reversals of temporary differences.


---
Deferred Tax Asset
Future tax benefit that results from (1) the origination of a temporary difference
that causes pretax book income to be less than taxable income or (2) a loss, credit, or other
carryforward. Future tax benefits are realized on the reversal of deductible temporary differences
or the offsetting of a loss carryforward against taxable income or a tax-credit carryforward against
the current tax provision.


---
Deferred Tax Liability
Future tax obligation that results from the origination of a temporary
difference that causes pretax book income to exceed taxable income.


---
Deferred taxes
A non-cash expense that provides a source of free cash flow. Amount allocated during the
period to cover tax liabilities that have not yet been paid.


---
Delivery policy
A company's stated goal for how soon a customer order will be
shipped following receipt of that order.


---
Demand Management Policy
Fiscal or monetary policy designed to influence aggregate demand for goods and services.


---
Depreciation tax shield
The value of the tax write-off on depreciation of plant and equipment.


---
depreciation tax shield
Reduction in taxes attributable to the depreciation allowance.


---
Discretionary Policy
A policy that is a conscious, considered response to each situation as it arises. Contrast with policy rule.


---
Dividend policy
An established guide for the firm to determine the amount of money it will pay as dividends.


---
Dividend Policy
This policy governs Canada Life's actions regarding distribution of dividends to policyholders. It's goal is to achieve a dividend distribution that is equitable and timely, and which gives full recognition of the need to ensure the ongoing solidity of the company. It also specifies that distribution to individual policyholders must be equitable between dividend classes and policyholder generations, and among policyholders within any class.


---
Double-tax agreement
Agreement between two countries that taxes paid abroad can be offset against
domestic taxes levied on foreign dividends.


---
earnings before interest and income tax (EBIT)
A measure of profit that
equals sales revenue for the period minus cost-of-goods-sold expense
and all operating expenses—but before deducting interest and income
tax expenses. It is a measure of the operating profit of a business before
considering the cost of its debt capital and income tax.


---
Earnings before interest and taxes (EBIT)
A financial measure defined as revenues less cost of goods sold
and selling, general, and administrative expenses. In other words, operating and non-operating profit before
the deduction of interest and income taxes.


---
Earnings before interest and taxes (EBIT)
The operating profit before deducting interest and tax.


---
Earnings before interest, taxes, depreciation and amortization (EBITDA)
The operating profit before deducting interest, tax, depreciation and amortization.


---
Earnings Before Interest, Taxes, Depreciation, and Amortization (EBITDA)
An earningsbased measure that, for many, serves as a surrogate for cash flow. Actually consists of working
capital provided by operations before interest and taxes.


---
EBDDT - Earnings before depreciation and deferred taxes
This measure is used principally by
firms in the real estate industry, with the exception of real estate investment trusts, which typically
do not pay taxes.


---
Effective Tax Rate
The total tax provision divided by pretax book income from continuing
operations.


---
Electronic Federal Tax Payment Systems (EFTPS)
An electronic funds transfer system used by businesses to remit taxes to the government.


---
Equity multiplier
Total assets divided by total common stockholders' equity; the amount of total assets per
dollar of stockholders' equity.


---
Equivalent taxable yield
The yield that must be offered on a taxable bond issue to give the same after-tax
yield as a tax-exempt issue.


---
Federal Unemployment Tax Act (FUTA)
A federal Act requiring employers to pay a tax on the wages paid to their employees, which is then used to create a
pool of funds to be used for unemployment benefits.


---
Fiscal policy
The use of government spending and taxing for the specific purpose of stabilizing the economy.


---
Fiscal Policy
A change in government spending or taxing, designed to influence economic activity.


---
Foreign tax credit
Home country credit against domestic income tax for foreign taxes paid on foreign
derived earnings.


---
Forward looking multiple
A truncated expression for a P/E ratio that is based on forward (expected)
earnings rather than on trailing earnings.


---
Futures contract multiple
A constant, set by an exchange, which when multiplied by the futures price gives
the dollar value of a stock index futures contract.


---
Imputation tax system
Arrangement by which investors who receive a dividend also receive a tax credit for
corporate taxes that the firm has paid.


---
INCOME TAX
What the business paid to the IRS.


---
Income tax
A government tax on the income earned by an individual or corporation.


---
Income Tax Expense
See income tax provision.


---
Income Tax Provision
The expense deduction from pretax book income reported on the
income statement. It consists of both current income tax expense and deferred income tax
expense. The terms income tax expense and income tax provision are used interchangeably.


---
Incomes Policy
A policy designed to lower inflation without reducing aggregate demand. Wage/price controls are an example.


---
Indirect Taxes
taxes paid by consumers when they buy goods and services. A sales tax is an example.


---
Inflation Tax
The loss in purchasing power due to inflation eroding the real value of financial assets such as cash.


---
Insurance Policy (Credit Insurance)
A policy under which the insurance company promises to pay a benefit of the person who is insured.


---
Interest equalization tax
tax on foreign investment by residents of the U.S. which was abolished in 1974.


---
Interest tax shield
The reduction in income taxes that results from the tax-deductibility of interest payments.


---
interest tax shield
tax savings resulting from deductibility of interest payments.


---
Investment tax credit
Proportion of new capital investment that can be used to reduce a company's tax bill
(abolished in 1986).


---
Investment Tax Credit
A reduction in taxes offered to firms to induce them to increase investment spending.


---
Joint Policy Life
One insurance policy that covers two lives, and generally provides for payment at the time of the first insured's death. It could also be structured to pay on second death basis for estate planning purposes.


---
Lending Policy
A course of action adopted by a financial institution to guide and usually determine present and future decisions in the light of given conditions.


---
Limited-tax general obligation bond
A general obligation bond that is limited as to revenue sources.


---
Margin Tax Rate
The tax rate applicable to the last unit of income.


---
Marginal tax rate
The tax rate that would have to be paid on any additional dollars of taxable income earned.


---
marginal tax rate
Additional taxes owed per dollar of additional income.


---
Marginal Tax Rate
Percent of an increase in income paid in tax.


---
Monetary policy
Actions taken by the Board of Governors of the Federal Reserve System to influence the
money supply or interest rates.


---
Monetary Policy
Actions taken by the central bank to change the supply of money and the interest rate and thereby affect economic activity.


---
Money Multiplier
Change in the money supply per change in the money base.


---
Multiperiod immunization
A portfolio strategy in which a portfolio is created that will be capable of
satisfying more than one predetermined future liability regardless if interest rates change.


---
Multiple Deposit Creation
The process whereby the money multiplier operates.


---
Multiple-discriminant analysis (MDA)
Statistical technique for distinguishing between two groups on the
basis of their observed characteristics.


---
Multiple-issuer pools
Under the GNMA-II program, pools formed through the aggregation of individual
issuers' loan packages.


---
Multiple Lives
Two or more death benefits based on one definition with different insureds.


---
Multiple rates of return
More than one rate of return from the same project that make the net present value
of the project equal to zero. This situation arises when the IRR method is used for a project in which negative
cash flows follow positive cash flows. For each sign change in the cash flows, there is a rate of return.


---
Multiple regression
The estimated relationship between a dependent variable and more than one explanatory variable.


---
multiple regression
a statistical technique that uses two or
more independent variables to predict a dependent variable


---
Multiples
Another name for price/earnings ratios.


---
Multiplier
Change in the equilibrium value of a variable of interest per change in a variable over which one has control. "The" multiplier is the change in equilibrium income per change in government spending.


---
multiprocess handling
the ability of a worker to monitor
and operate several (or all) machines in a manufacturing
cell or perform all steps of a specific task


---
Non-participating Policy
A type of insurance policy or annuity in which the owner does not receive dividends.


---
Options contract multiple
A constant, set at $100, which when multiplied by the cash index value gives the
dollar value of the stock index underlying an option. That is, dollar value of the underlying stock index = cash
index value x $100 (the options contract multiple).


---
P/E ratio (PE ratio / multiple)
Assume XYZ Co. sells for $25.50 per share and has earned $2.55 per share this year; $25. 50 = 10
times $2. 55
XYZ stock sells for 10 times earnings. P/E = Current stock price divided by trailing annual earnings per
share or expected annual earnings per share.


---
Participating Policy
A policy offers the potential of sharing in the success of an insurance company through the receipt of dividends.


---
Payroll tax expense
The amount of tax associated with salaries that an employer pays to governments (federal, state, and local).


---
Payroll taxes payable
The amount of payroll taxes owed to the various governments at the end of a period.


---
Perfect market view (of dividend policy)
Analysis of a decision on dividend policy, in a perfect capital
market environment, that shows the irrelevance of dividend policy in a perfect capital market.


---
Personal tax view (of capital structure)
The argument that the difference in personal tax rates between
income from debt and income from equity eliminates the disadvantage from the double taxation (corporate
and personal) of income from equity.


---
Policy
A written document that serves as evidence of insurance coverage and contains pertinent information about the benefits, coverage and owner, as well as its associated directives and obligations.


---
Policy Acquisition Costs
Costs incurred by insurance companies in signing new policies, including expenditures on commissions and other selling expenses, promotion expenses, premium
taxes, and certain underwriting expenses. Refer also to customer, member, or subscriber
acquisition costs.


---
Policy Anniversary
Yearly event linked to a policy. Usually the date issued.


---
Policy asset allocation
A long-term asset allocation method, in which the investor seeks to assess an
appropriate long-term "normal" asset mix that represents an ideal blend of controlled risk and enhanced
return.


---
Policy Date
Date on which the insurance company assumes responsibilities for the obligations outlined in a policy.


---
Policy Fee
This is an administrative fee which is part of most life insurance policies. It ranges from about $40 to as much as $100 per year per policy. It is not a separate fee. It is incorporated in the regular monthly, quarterly, semi-annual or annual payment that you make for your policy. Knowing about this hidden fee is important because some insurance companies offer a policy fee discount on additional policies purchased under certain conditions. Sometimes they reduce the policy fee or waive it altogether on one or more additional policies purchased at the same time and billed to the same address. The rules are slightly different depending on the insurance company. There could be enormous savings if several people in the same family or business were intending to purchase coverage at the same time.


---
Policy Fee
Administrative charge included in a policy Premium.


---
Policy-Ineffectiveness Proposition
Theory that anticipated policy has no effect on output.


---
Policy Rule
A formula for determining policy. Contrast with discretionary policy.


---
Related to : financial, finance, business, accounting, payroll, inventory, investment, money, inventory control, stock trading, financial advisor, tax advisor, credit.