Definition of Arbitrageurs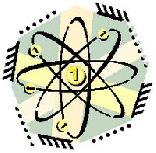 Arbitrageurs
People who search for and exploit arbitrage opportunities.


---
Related Terms:
The simultaneous buying and selling of a security at two different prices in two different markets,
resulting in profits without risk. Perfectly efficient markets present no arbitrage opportunities. Perfectly
efficient markets seldom exist.


---
The purchase of securities on one market for immediate resale on
another market in order to profit from a price or currency discrepancy.


---
Transactions designed to make a sure profit from inconsistent prices.


---
Yield curve option-pricing models.


---
An alternative model to the capital asset pricing model developed by
Stephen Ross and based purely on arbitrage arguments.


---
A portfolio manager invests dollars in an instrument denominated in a foreign
currency and hedges his resulting foreign exchange risk by selling the proceeds of the investment forward for
dollars.


---
Taking advantage of divergences in exchange rates in different money markets by
buying a currency in one market and selling it in another market.


---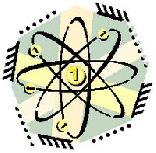 Buyers and sellers seek each other directly and transact directly.


---
The options to identify additional, more valuable investment opportunities
in the future that result from a current opportunity or operation.


---
An investment/trading strategy that exploits divergences between actual and theoretical
futures prices.


---
A model valuing a firm in which net present value of new
investment opportunities is explicitly examined.


---
Net present value of investments the firm is expected to make
in the future.


---
Net present value of a firm's future investments.


---
Unfinished research and development that is acquired from another firm.


---
Government programs to promote research and development.


---
Risk arbitrage
Speculation on perceived mispriced securities, usually in connection with merger and
acquisition deals. Mike Donatelli, John Demasi, Frank Cohane, and Scott Lewis are all hardcore arbs. They
had a huge BT/MCI position in the summer of 1997, and came out smelling like roses.


---

Risk controlled arbitrage
A self-funding, self-hedged series of transactions that generally utilize mortgage
securities as the primary assets.


---
Riskless arbitrage
The simultaneous purchase and sale of the same asset to yield a profit.


---
Roth IRA. An IRA account whose earnings are not taxable at all under certain
circumstances.


---
Search costs
Costs associated with locating a counterparty to a trade, including explicit costs (such as
advertising) and implicit costs (such as the value of time). Related:information costs.


---
Structured arbitrage transaction
A self-funding, self-hedged series of transactions that usually utilize
mortgage securities as the primary assets.


---
Triangular arbitrage
Striking offsetting deals among three markets simultaneously to obtain an arbitrage profit.


---
Whole Life
Component that provides life coverage during the insured's life.

---
Whole life insurance
A contract with both insurance and investment components: (1) It pays off a stated
amount upon the death of the insured, and (2) it accumulates a cash value that the policyholder can redeem or
borrow against.


---
Wholesale mortgage banking
The purchasing of loans originated by others, with the servicing rights
released to the buyer.


---
Related to : financial, finance, business, accounting, payroll, inventory, investment, money, inventory control, stock trading, financial advisor, tax advisor, credit.