Definition of Stop-loss order

Stop-loss order
An order to sell a stock when the price falls to a specified level.


---
Related Terms:
The probability of not achieving a portfolio expected return.


---
A conditional trading order that indicates a security may be purchased only at the designated
price or lower.
Related: Sell limit order.


---
The difference between the net cost of a security and the net sale price, if that security is sold at a loss.


---
Refers to the volatility of returns on international investments caused by events associated
with a particular country as opposed to events associated solely with a particular economic or financial agent.


---
An order to buy or sell stock that automatically expires if it can't be executed on the day it is entered.


---
The order quantity that minimizes total inventory costs.


---
A trading order that is canceled unless executed within a designated time period.
Related: open order.


---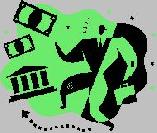 An order to buy a stock at or below a specified price or to sell a stock at or above a specified
price. For instance, you could tell a broker "Buy me 100 shares of XYZ Corp at $8 or less" or to "sell 100
shares of XYZ at $10 or better." The customer specifies a price and the order can be executed only if the
market reaches or betters that price. A conditional trading order designed to avoid the danger of adverse
unexpected price changes.


---
A record of unexecuted limit orders that is maintained by the specialist. These orders are
treated equally with other orders in terms of priority of execution.


---
This is an order to immediately buy or sell a security at the current trading price.


---
Demand deposits that pay interest.


---
losses that a firm can take advantage of to reduce taxes.


---
An individual investor can place an order to buy or sell a security. That
open order stays active until it is completed or the investor cancels it.


---
Unrealized capital gain (loss) on securities held in portfolio, based on a comparison of
current market price to original cost.


---
The argument that external financing transaction costs, especially
those associated with the problem of adverse selection, create a dynamic environment in which firms have a
preference, or pecking-order of preferred sources of financing, when all else is equal. Internally generated
funds are the most preferred, new debt is next, debt-equity hybrids are next, and new equity is the least
preferred source.


---
Residual losses
Lost wealth of the shareholders due to divergent behavior of the managers.


---
Sell limit order
Conditional trading order that indicates that a, security may be sold at the designated price or
higher. Related: buy limit order.


---
Stop order (or stop)
An order to buy or sell at the market when a definite price is reached, either above (on a
buy) or below (on a sell) the price that prevailed when the order was given.


---
Stopping curve
A curve showing the refunding rates for different points in time at which the expected value
of refunding immediately equals the expected value of waiting to refund.


---
Stopping curve refunding rate
A refunding rate that falls on the stopping curve.


---
Stop-limit order
A stop order that designates a price limit. In contrast to the stop order, which becomes a
market order once the stop is reached, the stop-limit order becomes a limit order once the stop is reached.


---
Profit and Loss account
A financial statement measuring the profit or loss of a business – income less expenses – for an accounting period.


---
extraordinary gains and losses
No pun intended, but these types of gains
and losses are extraordinarily important to understand. These are nonrecurring,
onetime, unusual, nonoperating gains or losses that are
recorded by a business during the period. The amount of each of these
gains or losses, net of the income tax effect, is reported separately in the
income statement. Net income is reported before and after these gains
and losses. These gains and losses should not be recorded very often, but
in fact many businesses record them every other year or so, causing
much consternation to investors. In addition to evaluating the regular
stream of sales and expenses that produce operating profit, investors
also have to factor into their profit performance analysis the perturbations
of these irregular gains and losses reported by a business.


---
profit and loss statement (P&L statement)
This is an alternative moniker
for an income statement or for an internal management profit report.
Actually, it's a misnomer because a business has either a profit or a loss
for a period. Accordingly, it should be profit or loss statement, but the
term has caught on and undoubtedly will continue to be profit and loss
statement.


---
continuous loss
any reduction in units that occurs uniformly
throughout a production process


---
discrete loss
a reduction in units that occurs at a specific
point in a production process


---
economic order quantity (EOQ)
an estimate of the number
of units per order that will be the least costly and provide
the optimal balance between the costs of ordering
and the costs of carrying inventory


---
engineering change order (ECO)
a business mandate that changes the way in which a product is manufactured or a
service is performed by modifying the design, parts,
process, or even quality of the product or service


---
job order cost sheet
a source document that provides virtually
all the financial information about a particular job;
the set of all job order cost sheets for uncompleted jobs
composes the Work in Process Inventory subsidiary ledger


---
job order costing system
a system of product costing used
by an entity that provides limited quantities of products or
services unique to a customer's needs; focus of recordkeeping
is on individual jobs


---
loss
an expired cost that was unintentionally incurred; a cost
that does not relate to the generation of revenues


---
normal loss
an expected decline in units during the production process


---
open purchase ordering
a process by which a single purchase
order that expires at a set or determinable future
date is prepared to authorize a supplier to provide a large
quantity of one or more specified items on an as-requested
basis by the customer


---
ordering cost
the variable cost associated with preparing,
receiving, and paying for an order


---
order point
the level of inventory that triggers the placement
of an order for additional units; it is determined based
on usage, lead time, and safety stock


---
special order decision
a situation in which management must determine a sales price to charge for manufacturing or service jobs outside the company's normal production/service market


---
Loss
An excess of expenses over revenues, either for a single business transaction or in
reference to the sum of all transactions for an accounting period.


---
Loss carryback
The offsetting of a current year loss against the reported taxable
income of previous years.


---
Loss carryforward
The offsetting of a current year loss against the reported taxable
income for future years.


---
economic order quantity
order size that minimizes total inventory costs.


---
pecking order theory
Firms prefer to issue debt rather than equity if internal finance is insufficient.


---
Extraordinary Gain or Loss
Gains and losses that are judged to be both unusual and nonrecurring.


---
Impairment Loss
A special, nonrecurring charge taken to write down an asset with an overstated
book value. Generally an asset is considered to be value-impaired when its book value
exceeds the future net cash flows expected to be received from its use. An impairment write-down
reduces an overstated book value to fair value.


---
Realized Gains and Losses
Increases or decreases in the fair value of an asset or a liability that
are realized through sale or settlement.


---
Discrete order picking
A picking method requiring the sequential completion of
each order before one begins picking the next order.


---
Make-to-order
A production scheduling system under which products are only
manufactured once a customer order has been received.


---
Order penetration point
The point in the production process when a product is
reserved for a specific customer.


---
Order picking
The process of moving items from stock for shipment to customers.


---
Credit Loss
A loan receivable that has proven uncollectible and is written off.


---
capital loss
The negative difference between the adjusted cost base of an investment held as a capital property and the proceeds of disposition you receive when you sell it. When you sell such an investment for less than you paid, you incur a capital loss.


---
money order
A guaranteed form of payment in amounts up to and including $5,000. You might request a money order in order to pay for tuition fees at a university or a college, or for a magazine subscription.


---
stop payment
A service which enables you to request a 'stop' on any cheque or other pre-authorized payment, as long as the funds have not yet been disbursed. For example, you might request a stop payment on a post-dated cheque if you no longer need the product or service for which that cheque was initially written.


---
Job Loss Insurance (Credit Insurance)
Coverage that can pay down your debt should you become involuntarily unemployed. The payment is made to your creditors to reduce your debt owing.


---
Related to : financial, finance, business, accounting, payroll, inventory, investment, money, inventory control, stock trading, financial advisor, tax advisor, credit.