Definition of REMIC (real estate mortgage investment conduit)

REMIC (real estate mortgage investment conduit)
A pass-through tax entity that can hold mortgages
secured by any type of real property and issue multiple classes of ownership interests to investors in the form
of pass-through certificates, bonds, or other legal forms. A financing vehicle created under the Tax Reform
Act of 1986.


---
Related Terms:
Money after-tax rate of return minus the inflation rate.


---
Variations of mortgage instruments such as adjustable-rate and variablerate
mortgages, graduated-payment mortgages, reverse-annuity mortgages, and several seldom-used
variations.


---
a method of allocating joint cost to joint products using a
simulated net realizable value at the split-off point; approximated
value is computed as final sales price minus
incremental separate costs


---
The use of capital to create more money through the addition of fixed assets or through income producing vehicles.


---
Refers to various techniques and procedures
used to determine or to analyze future returns from an investment
of capital in order to evaluate the capital recovery pattern and the
periodic earnings from the investment. The two basic tools for capital
investment analysis are (1) spreadsheet models (which I strongly prefer)
and (2) mathematical equations for calculating the present value or
internal rate of return of an investment. Mathematical methods suffer
from a lack of information that the decision maker ought to consider. A
spreadsheet model supplies all the needed information and has other
advantages as well.


---
Money used to purchase fixed assets for a business, such as land, buildings, or machinery. Also, money invested in a business on the understanding that it will be used to purchase permanent assets rather than to cover day-to-day operating expenses.


---
mortgage against which no additional debt may be issued.


---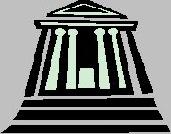 A security backed by a pool of pass-throughs , structured so that
there are several classes of bondholders with varying maturities, called tranches. The principal payments from
the underlying pool of pass-through securities are used to retire the bonds on a priority basis as specified in
the prospectus.
Related: mortgage pass-through security


---
A loan made on real estate collateral, other than a residential property, in which a mortgage is given to secure payment of principal and interest.


---
A loan based on the credit of the borrower and on the collateral for the mortgage.


---
Automatic reinvestment of shareholder dividends in more shares of a
company's stock, often without commissions. Some plans provide for the purchase of additional shares at a
discount to market price. Dividend reinvestment plans allow shareholders to accumulate stock over the Long
term using dollar cost averaging. The DRP is usually administered by the company without charges to the
holder.


---
Through equity investment, investors gain part ownership of the corporation. The primary type of equity investment is corporate stock.


---
An insurance program designed to provide funds for insured's dependents upon death of the insured, and to also conserve, as much as possible, the personal assets that the insured wants to bequeath to heirs.


---
The nominal exchange rate corrected for price level differences.


---
The return one can expect to earn on an investment. See: capital asset
pricing model.


---
Foreign direct investment (FDI)
The acquisition abroad of physical assets such as plant and equipment, with
operating control residing in the parent corporation.


---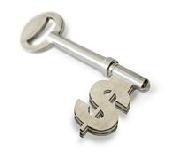 Freddie Mac (Federal Home Loan Mortgage Corporation)
A Congressionally chartered corporation that
purchases residential mortgages in the secondary market from S&Ls, banks, and mortgage bankers and
securitizes these mortgages for sale into the capital markets.


---
Future investment opportunities
The options to identify additional, more valuable investment opportunities
in the future that result from a current opportunity or operation.


---
GEMs (growing-equity mortgages)
mortgages in which annual increases in monthly payments are used to
reduce outstanding principal and to shorten the term of the loan.


---
GMCs (guaranteed mortgage certificates)
First issued by Freddie Mac in 1975, GMCs, like PCs, represent
undivided interest in specified conventional whole loans and participations previously purchased by Freddie Mac.


---
Government National Mortgage Association (Ginnie Mae)
A wholly owned U.S. government corporation
within the Department of Housing & Urban Development. Ginnie Mae guarantees the timely payment of
principal and interest on securities issued by approved servicers that are collateralized by FHA-issued, VAguaranteed,
or Farmers Home Administration (FmHA)-guaranteed mortgages.


---
Graduated-payment mortgages (GPMs)
A type of stepped-payment loan in which the borrower's payments
are initially lower than those on a comparable level-rate mortgage. The payments are gradually increased over
a predetermined period (usually 3,5, or 7 years) and then are fixed at a level-pay schedule which will be
higher than the level-pay amortization of a level-pay mortgage originated at the same time. The difference
between what the borrower actually pays and the amount required to fully amortize the mortgage is added to
the unpaid principal balance.


---
guaranteed investment certificate (GIC)
A GIC is an investment that gives you a guaranteed rate of return over a fixed period of time, usually between 30 days and 5 years. GICs are available from banks, trust companies, and other financial institutions.


---
Guaranteed investment contract (GIC)
A pure investment product in which a life company agrees, for a
single premium, to pay the principal amount of a predetermined annual crediting (interest) rate over the life of
the investment, all of which is paid at the maturity date.


---
Insured Mortgage
An insured mortgage protects only the mortgage lender in case you do not make your mortgage payments. This coverage is provided by CMHC [Canada mortgage and Housing Corporation] and is required if a person has a high-ratio mortgage. [A mortgage is high-ratio if the amount borrowed is more than 75% of the purchase price or appraised value, whichever is less.]


---
Interest Rate, Real
Nominal interest rate less expected inflation.


---
Intestate
This means dying without a will, in which case the provincial laws of the province in which the death occurred apply to the manner in which assets will be distributed. In other words, if you don't write your own will, the government will do it for you after your death and it may not be as you would have wished.


---
Investment
The commitment of funds (capital) in anticipation of an increased
return of funds at some point in the future


---
Investment analysts
Related: financial analysts


---
Investment bank
Financial intermediaries who perform a variety of services, including aiding in the sale of
securities, facilitating mergers and other corporate reorganizations, acting as brokers to both individual and
institutional clients, and trading for their own accounts. Underwriters.


---
Investment Banker
Middleman between a corporation issuing new securities and the public. The middleman buys the securities issue outright and then resells it to customers. Also called an underwriter.


---
investment center
a responsibility center in which the manager
is responsible for generating revenues and planning
and controlling expenses and has the authority to acquire,
dispose of, and use plant assets to earn the highest rate
of return feasible on those assets within the confines and
to the support of the organization's goals


---
Investment centre
A division or unit of an organization that is responsible for achieving an adequate return on
the capital invested in the division or unit.


---
investment decision
a judgment about which assets will be
acquired by an entity to achieve its stated objectives


---
Investment decisions
Decisions concerning the asset side of a firm's balance sheet, such as the decision to
offer a new product.


---
investment grade
Bonds rated Baa or above by Moody's or BBB or above by Standard & Poor's.


---
Investment grade bonds
A bond that is assigned a rating in the top four categories by commercial credit
rating companies. For example, S&P classifies investment grade bonds as BBB or higher, and Moodys'
classifies investment grade bonds as Ba or higher. Related: High-yield bond.


---
Investment income
The revenue from a portfolio of invested assets.
investment management Also called portfolio management and money management, the process of
managing money.


---
Investment manager
Also called a portfolio manager and money manager, the individual who manages a
portfolio of investments.


---
Investment product line (IPML)
The line of required returns for investment projects as a function of beta
(nondiversifiable risk).


---
Investment Spending
Expenditures on capital goods including new housing. Financial ''investments" and sales of existing assets are not included.


---
Investment tax credit
Proportion of new capital investment that can be used to reduce a company's tax bill
(abolished in 1986).


---
Investment Tax Credit
A reduction in taxes offered to firms to induce them to increase investment spending.


---
Investment trust
A closed-end fund regulated by the investment Company Act of 1940. These funds have a
fixed number of shares which are traded on the secondary markets similarly to corporate stocks. The market
price may exceed the net asset value per share, in which case it is considered at a "premium." When the
market price falls below the NAV/share, it is at a "discount." Many closed-end funds are of a specialized
nature, with the portfolio representing a particular industry, country, etc. These funds are usually listed on US
and foreign exchanges.


---
Investment value
Related:straight value.


---
Investments
As a discipline, the study of financial securities, such as stocks and bonds, from the investor's
viewpoint. This area deals with the firm's financing decision, but from the other side of the transaction.


---
Legal investments
investments that a regulated entity is permitted to make under the rules and regulations
that govern its investing.


---
Mortgage
A loan secured by the collateral of some specified real estate property which obliges the borrower
to make a predetermined series of payments.


---
Mortgage
Debt instrument by which the borrower (mortgagor) gives the lender (mortgagee) a lien on property as security for the repayment of a loan.


---
Mortgage-backed securities
Securities backed by a pool of mortgage loans.


---
Mortgage-Backed Securities Clearing Corporation
A wholly owned subsidiary of the Midwest Stock
Exchange that operates a clearing service for the comparison, netting, and margining of agency-guaranteed
MBSs transacted for forward delivery.


---
Mortgage bond
A bond in which the issuer has granted the bondholders a lien against the pledged assets.
Collateral trust bonds


---
Mortgage (Credit Insurance)
An agreement between a creditor and a borrower, where the creditor has loaned an amount to the borrower for purposes of purchasing a loan secured by a home.


---
Mortgage duration
A modification of standard duration to account for the impact on duration of MBSs of
changes in prepayment speed resulting from changes in interest rates. Two factors are employed: one that
reflects the impact of changes in prepayment speed or price.


---
Mortgage Insurance
Commonly sold in the form of reducing term life insurance by lending institutions, this is life insurance with a death benefit reducing to zero over a specific period of time, usually 20 to 25 years. In most instances, the cost of coverage remains level, while the death benefit continues to decline. Re-stated, the cost of this kind of insurance is actually increasing since less death benefit is paid as the outstanding mortgage balance decreases while the cost remains the same. Lending institutions are the most popular sources for this kind of coverage because it is usually sold during the purchase of a new mortgage. The untrained institution mortgage sales person often gives the impression that this is the only place mortgage insurance can be purchased but it is more efficiently purchased at a lower cost and with more flexibility, directly from traditional life insurance companies. No matter where it is purchased, the reducing term insurance death benefit reduces over a set period of years. Most consumers are up-sizing their residences, not down-sizing, so it is likely that more coverage is required as years pass, rather than less coverage.
The cost of mortgage lender's insurance group coverage is based on a blended non-smoker/smoker rate, not having any advantage to either male or female. mortgage lender's group insurance certificate specifies that it [the lender] is the sole beneficiary entitled to receive the death benefit. mortgage lender's group insurance is not portable and is not guaranteed. Generally speaking, your coverage is void if you do not occupy the house for a period of time, rent the home, fall into arrears on the mortgage, and there are a few others which vary by institution. If, for example, you sell your home and buy another, your current mortgage insurance coverage ends and you will have to qualify for new coverage when you purchase your next home. Maybe you won't be able to qualify. Not being guaranteed means that it is possible for the lending institution's group insurance carrier to cancel all policy holder's coverages if they are experiencing too many death benefit claims.
mortgage insurance purchased from a life insurance company, is priced, based on gender, smoking status, health and lifestyle of the purchaser. Once obtained, it is a unilateral contract in your favour, which cannot be cancelled by the insurance company unless you say so or unless you stop paying for it. It pays upon the death of the life insured to any "named beneficiary" you choose, tax free. If, instead of reducing term life insurance, you have purchased enough level or increasing life insurance coverage based on your projection of future need, you can buy as many new homes in the future as you want and you won't have to worry about coverage you might loose by renewing or increasing your mortgage.
It is worth mentioning mortgage creditor protection insurance since it is many times mistakenly referred to simply as mortgage insurance. If a home buyer has a limited amount of down payment towards a substantial home purchase price, he/she may qualify for a high ratio mortgage on a home purchase if a lump sum fee is paid for mortgage creditor protection insurance. The only Canadian mortgage lenders currently known to offer this option through the distribution system of banks and trust companies, are General Electric Capital [GE Capital] and Central mortgage and Housing Corporation [CMHC]. The lump sum fee is mandatory when the mortgage is more than 75% of the value of the property being purchased. The lump sum fee is usually added onto the mortgage. It's important to realize that the only beneficiary of this type of coverage is the morgage lender, which is the bank or trust company through which the buyer arranged their mortgage. If the buyer for some reason defaults on this kind of high ratio mortgage and the value of the property has dropped since being purchased, the mortgage creditor protection insurance makes certain that the bank or trust company gets paid. However, this is not the end of the story, because whatever the difference is, between the disposition value of the property and whatever sum of unpaid mortgage money is outstanding to either GE Capital or CMHC will be the subject of collection procedures against the defaulting home buyer. Therefore, one should conclude that this kind of insurance offers protection only to the bank or trust company and absolutely no protection to the home buyer.


---
Mortgage Life insurance (Credit Insurance)
Decreasing term life insurance that provides a death benefit amount corresponding to the decreasing amount owed on a mortgage.


---
Mortgage pass-through security
Also called a passthrough, a security created when one or more mortgage
holders form a collection (pool) of mortgages sells shares or participation certificates in the pool. The cash
flow from the collateral pool is "passed through" to the security holder as monthly payments of principal,
interest, and prepayments. This is the predominant type of MBS traded in the secondary market.


---
Mortgage pipeline
The period from the taking of applications from prospective mortgage borrowers to the
marketing of the loans.


---
Mortgage-pipeline risk
The risk associated with taking applications from prospective mortgage borrowers
who may opt to decline to accept a quoted mortgage rate within a certain grace period.


---
Mortgage rate
The interest rate on a mortgage loan.


---
Mortgagee
The lender of a loan secured by property.


---
Mortgager
The borrower of a loan secured by property.


---
Mutually exclusive investment decisions
investment decisions in which the acceptance of a project
precludes the acceptance of one or more alternative projects.


---
Net investment
Gross, or total, investment minus depreciation.


---
Net Investment
investment spending minus depreciation.


---
Net present value of future investments
The present value of the total sum of NPVs expected to result from
all of the firm's future investments.


---
Net Realizable Value
Selling price of an asset less expenses of bringing the asset into a saleable state and expenses of the sale.


---
net realizable value approach
a method of accounting for by-products or scrap that requires that the net realizable value of these products be treated as a reduction in the cost of the primary products; primary product cost may be reduced by decreasing either
(1) cost of goods sold when the joint products are sold or
(2) the joint process cost allocated to the joint products


---
net realizable value at split-off allocation
a method of allocating joint cost to joint products that uses, as the proration base, sales value at split-off minus all costs necessary
to prepare and dispose of the products; it requires
that all joint products be salable at the split-off point


---
Net realizeable value
The expected revenue to be gained from the sale of an item or
service, less the costs of the sale transaction.


---
Open-end mortgage
mortgage against which additional debts may be issued. Related: closed-end mortgage.


---
Passive investment management
Buying a well-diversified portfolio to represent a broad-based market
index without attempting to search out mispriced securities.


---
Passive investment strategy
See: passive management.


---
postinvestment audit
the process of gathering information
on the actual results of a capital project and comparing
them to the expected results


---
qualified investments (Canada)
Qualified investments is the term used for investments that can be held in an RSP. These investments generally include:
Canadian dollar savings accounts, guaranteed investment certificates, term deposits
shares of Canadian and foreign companies listed on a prescribed stock exchange
shares of some over-the-counter U.S. and Canadian companies
shares of some small businesses
certain types of bonds and money-market investments such as treasury bills, Canada Savings Bonds, Government of Canada bonds, provincial government bonds, Crown Corporation bonds, bonds issued by Canadian corporations listed on a prescribed stock exchange, and certain strip bonds
certain types of mortgages, including your own
certain covered call options, warrants and rights
certain mutual funds


---
RAMs (Reverse-annuity mortgages)
mortgages in which the bank makes a loan for an amount equal to a
percentage of the appraisal value of the home. The loan is then paid to the homeowner in the form of an
annuity.


---
Real
Measured in base year, or constant, dollars. Contrast with nominal.


---
Real Actions (Earnings) Management
Involves operational steps and not simply acceleration
or delay in the recognition of revenue or expenses. The delay or acceleration of shipment would
be an example.


---
Real assets
Identifiable assets, such as buildings, equipment, patents, and trademarks, as distinguished from a
financial obligation.


---
real assets
Assets used to produce goods and services.


---
Real Business Cycle Theory
Belief that business cycles arise from real shocks to the economy, such as technology advances and natural resource discoveries, and have little to do with monetary policy.


---
Real capital
Wealth that can be represented in financial terms, such as savings account balances, financial
securities, and real estate.


---
Real cash flow
A cash flow is expressed in real terms if the current, or date 0, purchasing power of the cash
flow is given.


---
Real Exchange Rate
Exchange rate adjusted for relative price levels.


---
Real exchange rates
Exchange rates that have been adjusted for the inflation differential between two countries.


---
Real GDP
GDP expressed in base-year dollars, calculated by dividing nominal GDP by a price index.


---
Real Income
Income expressed in base-year dollars, calculated by dividing nominal income by a price index.


---
Real interest rate
The rate of interest excluding the effect of inflation; that is, the rate that is earned in terms
of constant-purchasing-power dollars. Interest rate expressed in terms of real goods, i.e. nominal interest rate
adjusted for inflation.


---
Real Interest Rate
The rate of interest paid on an investment adjusted for inflation


---
real interest rate
Rate at which the purchasing power of an investment increases.


---
Real market
The bid and offer prices at which a dealer could do "size." Quotes in the brokers market may
reflect not the real market, but pictures painted by dealers playing trading games.


---
real microprofit center
a center whose output has a market value


---
Real Money Supply
Money supply expressed in base-year dollars, calculated by dividing the money supply by a price index.


---
real options
Options embedded in real assets.


---
Real Rate of Interest
See interest rate, real.


---
Real time
A real time stock or bond quote is one that states a security's most recent offer to sell or bid (buy).
A delayed quote shows the same bid and ask prices 15 minutes and sometimes 20 minutes after a trade takes place.


---
real value of $1
Purchasing power–adjusted value of a dollar.


---
Real Wage
Wage expressed in base-year dollars, calculated by dividing the money wage by a price index.


---
Realizable Revenue A revenue transaction where assets received in exchange for goods and
services are readily convertible into known amounts of cash or claims to cash.


---
Related to : financial, finance, business, accounting, payroll, inventory, investment, money, inventory control, stock trading, financial advisor, tax advisor, credit.