Definition of Dividend reinvestment plan (DRP)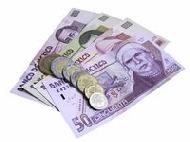 Dividend reinvestment plan (DRP)
Automatic reinvestment of shareholder dividends in more shares of a
company's stock, often without commissions. Some plans provide for the purchase of additional shares at a
discount to market price. dividend reinvestment plans allow shareholders to accumulate stock over the Long
term using dollar cost averaging. The drp is usually administered by the company without charges to the
holder.


---
Related Terms:
A retirement plan set up by an employer, into which employees can
contribute the lesser of $13,000 or 15 percent of their pay (as of 2004), which
is excluded from taxation until such time as they remove the funds from the account.


---
A retirement plan similar to a 401k plan, except that it is designed
specifically for charitable, religious, and education organizations that fall under
the tax-exempt status of 501(c)(3) regulations.


---
A budgeting process using summary-level information to
derive various budget models, usually at the product family level.


---
A plan by U.S. Treasury Secretary James Baker under which 15 principal middle-income debtor
countries (the Baker 15) would undertake growth-oriented structural reforms, to be supported by increased
financing from the World Bank and continued lending from commercial banks.


---
A flexible benefits plan authorized under the Internal Revenue
Code allowing employees to pay for a selection of benefits with pay deductions,
some of which may be pretax.


---
cash or nontaxable benefits


---
A plan that provides retirement and long term disability income benefits to residents of Canadian provinces (excluding Quebec).


---

A dividend paid in cash to a company's shareholders. The amount is normally based on
profitability and is taxable as income. A cash distribution may include capital gains and return of capital in
addition to the dividend.


---
Payment of cash by the firm to its shareholders.


---
Version of the dividend discount model in which dividends grow at a constant rate.


---
Financial planning conducted by a firm that encompasses preparation of both
long- and short-term financial plans.


---
With dividend.


---
A requirement that any missed preferred or preference stock dividends be paid
in full before any common dividend payment is made.


---
A pension plan in which the sponsor agrees to make specified dollar payments to
qualifying employees. The pension obligations are effectively the debt obligation of the plan sponsor.
Related: defined contribution plan


---
A pension plan that pays out a predetermined dollar
amount to participants, based on a set of rules that typically combine the number
of years of employment and wages paid over the time period when each
employee worked for the company.


---
Defined contribution plan
A pension plan in which the sponsor is responsible only for making specified
contributions into the plan on behalf of qualifying participants. Related: defined benefit plan
Delayed issuance pool Refers to MBSs that at the time of issuance were collateralized by seasoned loans
originated prior to the MBS pool issue date.


---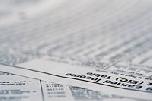 Defined Contribution Plan
A qualified retirement plan under which the employer
is liable for a payment into the plan of a specific size, but not for the size
of the resulting payments from the plan to participants.


---
Discounted dividend model (DDM)
A formula to estimate the intrinsic value of a firm by figuring the
present value of all expected future dividends.


---
Dividend
A dividend is a portion of a company's profit paid to common and preferred shareholders. A stock
selling for $20 a share with an annual dividend of $1 a share yields the investor 5%.


---
Dividend
A payment a company makes to stockholders. Earnings before income tax. The profit a company made
before income taxes.


---
Dividend
The payment of after-tax profits to shareholders as their share of the profits of the business for an accounting period.


---
Dividend
A payment made to shareholders that is proportional to the number of shares
owned. It is authorized by the Board of Directors.


---
dividend
Periodic cash distribution from the firm to its shareholders.


---
Dividend
As the term dividend relates to a corporation's earnings, a dividend is an amount paid per share from a corporation's after tax profits. Depending on the type of share, it may or may not have the right to earn any dividends and corporations may reduce or even suspend dividend payments if they are not doing well. Some dividends are paid in the form of additional shares of the corporation. dividends paid by Canadian corporations qualify for the dividend tax credit and are taxed at lower rates than other income.
As the term dividend relates to a life insurance policy, it means that if that policy is "participating", the policy owner is entitled to participate in an equitable distribution of the surplus earnings of the insurance company which issued the policy. Surpluses arise primarily from three sources:
1) the difference between anticipated and actual operating expenses,
2) the difference between anticipated and actual claims experience, and
3) interest earned on investments over and above the rate required to maintain policy reserves. Having regard to the source of the surplus, the "dividend" so paid can be considered, in part at least, as a refund of part of the premium paid by the policy owner.
Life insurance policy owners of participating policies usually have four and sometimes five dividend options from which to choose:
1) take the dividend in cash,
2) apply the dividend to reduce current premiums,
3) leave the dividends on deposit with the insurance company to accumulate at interest like a savings plan,
4) use the dividends to purchase paid-up whole life insurance to mature at the same time as the original policy,
5) use the dividends to purchase one year term insurance equal to the guaranteed cash value at the end of the policy year, with any portion of the dividend not required for this purpose being applied under one of the other dividend options.
NOTE: It is suggested here that if you have a participating whole life policy and at the time of purchase received a "dividend projection" of incredible future savings, ask for a current projection. Life insurance company's surpluses are not what they used to be.


---
Dividend
Unlike dividends which are paid to company shareholders, participating insurance policy dividends are not based on the company's overall profits. Rather, they are determined by grouping policies by type and country of issue and looking at how each class contributes to the company's earnings and surplus.


---
Dividend clawback
With respect to a project financing, an arrangement under which the sponsors of a project
agree to contribute as equity any prior dividends received from the project to the extent necessary to cover
any cash deficiencies.


---
Dividend clientele
A group of shareholders who prefer that the firm follow a particular dividend policy. For
example, such a preference is often based on comparable tax situations.


---

dividend discount model
Computation of today's stock price which states that share value equals the present value of all expected future dividends.


---
Dividend discount model (DDM)
A model for valuing the common stock of a company, based on the
present value of the expected cash flows.


---
dividend growth method
a method of computing the cost
of common stock equity that indicates the rate of return
that common shareholders expect to earn in the form of
dividends on a company's common stock


---
Dividend growth model
A model wherein dividends are assumed to be at a constant rate in perpetuity.


---
Dividend income
Income that a company receives in the form of dividends on stock in other companies that it holds.


---
Dividend limitation
A bond covenant that restricts in some way the firm's ability to pay cash dividends.


---
Dividend payout ratio
Percentage of earnings paid out as dividends.


---
dividend payout ratio
Computed by dividing cash dividends for the year
by the net income for the year. It's simply the percent of net income distributed
as cash dividends for the year.


---
dividend payout ratio
Percentage of earnings paid out as dividends.


---
Dividend policy
An established guide for the firm to determine the amount of money it will pay as dividends.


---
Dividend Policy
This policy governs Canada Life's actions regarding distribution of dividends to policyholders. It's goal is to achieve a dividend distribution that is equitable and timely, and which gives full recognition of the need to ensure the ongoing solidity of the company. It also specifies that distribution to individual policyholders must be equitable between dividend classes and policyholder generations, and among policyholders within any class.


---
Dividend rate
The fixed or floating rate paid on preferred stock based on par value.


---
Dividend rights
A shareholders' rights to receive per-share dividends identical to those other shareholders receive.


---
Dividend yield (Funds)
Indicated yield represents return on a share of a mutual fund held over the past 12
months. Assumes fund was purchased 1 year ago. Reflects effect of sales charges (at current rates), but not
redemption charges.


---
dividend yield ratio
Cash dividends paid by a business over the most
recent 12 months (called the trailing 12 months) divided by the current
market price per share of the stock. This ratio is reported in the daily
stock trading tables in the Wall Street Journal and other major newspapers.


---
Dividend yield (Stocks)
Indicated yield represents annual dividends divided by current stock price.


---
Dividends
Amounts paid to the owners of a company that represent a share of the income of the company.


---
Dividends
Profits paid out to shareholders by a corporation.


---
Dividends per share
Amount of cash paid to shareholders expressed as dollars per share.


---
Dividends per share
dividends paid for the past 12 months divided by the number of common shares
outstanding, as reported by a company. The number of shares often is determined by a weighted average of
shares outstanding over the reporting term.


---
Educational Assistance Plan
A plan that an employer creates on behalf of its
employees covering a variety of educational expenses incurred on behalf of
employees, for which they can avoid recognizing some income.


---
Employee stock ownership plan (ESOP)
A company contributes to a trust fund that buys stock on behalf of
employees.


---
Employee Stock Ownership Plan (ESOP)
a profit-sharing compensation program in which investments are made in
the securities of the employer


---
Employee Stock Ownership Plan (ESOP)
A fund containing company stock and owned by employees, paid for by ongoing contributions by the employer.


---
enterprise resource planning (ERP) system
a packaged software program that allows a company to
(1) automate and integrate the majority of its business processes,
(2) share common data and practices across the entire enterprise, and
(3) produce and access information in a realtime environment


---
Enterprise resource planning system
A computer system used to manage all company
resources in the receipt, completion, and delivery of customer orders.


---
Estate Planning
An insurance program designed to provide funds for insured's dependents upon death of the insured, and to also conserve, as much as possible, the personal assets that the insured wants to bequeath to heirs.


---
Ex-dividend
This literally means "without dividend." The buyer of shares when they are quoted ex-dividend
is not entitled to receive a declared dividend.


---
Ex-dividend date
The first day of trading when the seller, rather than the buyer, of a stock will be entitled to
the most recently announced dividend payment. This date set by the NYSE (and generally followed on other
US exchanges) is currently two business days before the record date. A stock that has gone ex-dividend is
marked with an x in newspaper listings on that date.


---
ex-dividend date
Date that determines whether a stockholder is entitled to a dividend payment; anyone holding stock before this date is entitled to a dividend.


---
Extra or special dividends
A dividend that is paid in addition to a firm's "regular" quarterly dividend.


---
Financial plan
A financial blueprint for the financial future of a firm.


---
Financial planning
The process of evaluating the investing and financing options available to a firm. It
includes attempting to make optimal decisions, projecting the consequences of these decisions for the firm in
the form of a financial plan, and then comparing future performance against that plan.


---
Floor planning
Arrangement used to finance inventory. A finance company buys the inventory, which is then
held in trust by the user.


---
Homemade dividend
Sale of some shares of stock to get cash that would be similar to receiving a cash dividend.


---
Hourly Rate Plan
A method for calculating wages for hourly employees that involves
the multiplication of the wage rate per hour times the number of hours
worked during the work week.


---
Indicated dividend
Total amount of dividends that would be paid on a share of stock over the next 12 months
if each dividend were the same amount as the most recent dividend. Usually represent by the letter "e" in
stock tables.


---
information content of dividends
dividend increases send good news about cash flow and earnings. dividend cuts send bad news.


---
Insured plans
Defined benefit pension plans that are guaranteed by life insurance products. Related: noninsured plans


---
Insured Retirement Plan
This is a recently coined phrase describing the concept of using Universal Life Insurance to tax shelter earnings which can be used to generate tax-free income in retirement. The concept has been described by some as "the most effective tax-neutralization strategy that exists in Canada today."
In addition to life insurance, a Universal Life Policy includes a tax-sheltered cash value fund that cannot exceed the policy's face value. Deposits made into the policy are partially used to fund the life insurance and partially grow tax sheltered inside the policy. It should be pointed out that in order for this to work, you must make deposits into this kind of policy well in excess of the cost of the underlying insurance. Investment of the cash value inside the policy are commonly mutual fund type investments. Upon retirement, the policy owner can draw on the accumulated capital in his/her policy by using the policy as collateral for a series of demand loans at the bank. The loans are structured so the sum of money borrowed plus interest never exceeds 75% of the accumulated investment account. The loans are only repaid with the tax free death benefit at the death of the policy holder. Any remaining funds are paid out tax free to named beneficiaries.
Recognizing the value to policy holders of this use of Universal Life Insurance, insurance companies are reworking features of their products to allow the policy holder to ask to have the relationship of insurance to investment growth tracked so that investment growth inside the policy may be maximized. The only potential downside of this strategy is the possibility of the government changing the tax rules to prohibit using a life insurance product in this manner.


---
Interplant transfer
The movement of inventory from one company location to
another, usually requiring a transfer transaction.


---
Liquidating dividend
Payment by a firm to its owners from capital rather than from earnings.


---
Long-term financial plan
Financial plan covering two or more years of future operations.


---
Manufacturing resource planning
An integrated, computerized system for planning
all manufacturing resources.


---
manufacturing resource planning (MRP II)
a fully integrated materials requirement planning system that involves
top management and provides a basis for both strategic
and tactical planning


---
Manufacturing resource planning (MRP II)
An expansion of the material requirements planning concept, with additional computer-based capabilities in the areas of
direct labor and machine capacity planning.


---
Material requirements planning
A computerized system used to calculate material
requirements for a manufacturing operation.


---
Material requirements planning (MRP)
A computer-driven production methodology
that manufactures products based on an initial demand forecast. It tends to result in
more inventory of all types than a just-in-time (JIT) production system.


---
Materials requirement planning
Computer-based systems that plan backward from the production schedule
to make purchases in order to manage inventory levels.


---
materials requirements planning (MRP)
a computerbased information system that simulates the ordering and
scheduling of demand-dependent inventories; a simulation
of the parts fabrication and subassembly activities that are
required, in an appropriate time sequence, to meet a production
master schedule


---
MM dividend-irrelevance proposition
Theory that under ideal conditions, the value of the firm is unaffected by dividend policy.


---
Money purchase plan
A defined benefit contribution plan in which the participant contributes some part and
the firm contributes at the same or a different rate. Also called and individual account plan.


---
Non-insured plans
Defined benefit pension plans that are not guaranteed by life insurance products. Related:
insured plans


---
Nonqualified Retirement Plan
A pension plan that does not follow ERISA and
IRS guidelines, typically allowing a company to pay key personnel more than
other participants.


---
operational plan
a formulation of the details of implementing
and maintaining an organization's strategic plan;
it is typically formalized in the master budget


---
Overfunded pension plan
A pension plan that has a positive surplus (i.e., assets exceed liabilities).


---
Pension plan
A fund that is established for the payment of retirement benefits.


---
Pension plan
A formal agreement between an entity and its employees, whereby the
entity agrees to provide some benefits to the employees upon their retirement.


---
Perfect market view (of dividend policy)
Analysis of a decision on dividend policy, in a perfect capital
market environment, that shows the irrelevance of dividend policy in a perfect capital market.


---
Piece Rate Plan
A wage calculation method based on the number of units of production
completed by an employee.


---
Plan for reorganization
A plan for reorganizing a firm during the Chapter 11 bankruptcy process.


---
Plan sponsors
The entities that establish pension plans, including private business entities acting for their
employees; state and local entities operating on behalf of their employees; unions acting on behalf of their
members; and individuals representing themselves.


---
Planned amortization class CMO
1) One class of CMO that carries the most stable cash flows and the
lowest prepayement risk of any class of CMO. Because of that stable cash flow, it is considered the least risky CMO.
2) A CMO bond class that stipulates cash-flow contributions to a sinking fund. With the PAC,
principal payments are directed to the sinking fund on a priority basis in accordance with a predetermined
payment schedule, with prior claim to the cash flows before other CMO classes. Similarly, cash flows
received by the trust in excess of the sinking fund requirement are also allocated to other bond classes. The
prepayment experience of the PAC is therefore very stable over a wide range of prepayment experience.


---
Planned capital expenditure program
Capital expenditure program as outlined in the corporate financial plan.


---
Planned financing program
Program of short-term and long-term financing as outlined in the corporate
financial plan.


---
planning
the process of creating the goals and objectives for
an organization and developing a strategy for achieving
them in a systematic manner


---
Planning horizon
The length of time a model projects into the future.


---
planning horizon
Time horizon for a financial plan.


---
Planning, programming and budgeting system (PPBS)
A method of budgeting in which budgets are allocated to projects or programmes rather than to responsibility centres.


---
Plant and Equipment
Buildings and machines that firms use to produce output.


---
Preferred Stock Stock that has a claim on assets and dividends of a corporation that are prior
to that of common stock. Preferred stock typically does not carry the right to vote.


---
Profit Sharing Plan
A retirement plan generally funded by a percentage of company
profits, but into which contributions can be made in the absence of profits.


---
Related to : financial, finance, business, accounting, payroll, inventory, investment, money, inventory control, stock trading, financial advisor, tax advisor, credit.