Definition of Ratings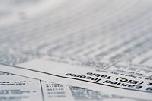 Ratings
An evaluation of credit quality Moody's, S&P, and Fitch Investors Service give to companies used by
investors and analysts.


---
Related Terms:
A classic negative change in ratings for a stock, and or other rated security.


---
Schedule of depreciation rates allowed for tax purposes.


---
Any depreciation method that produces larger deductions for depreciation in the
early years of a project's life. Accelerated cost recovery system (ACRS), which is a depreciation schedule
allowed for tax purposes, is one such example.


---
(1) The estimated useful life of the fixed asset being depreciated is
shorter than a realistic forecast of its probable actual Service life;
(2) more of the total cost of the fixed asset is allocated to the first
half of its useful life than to the second half (i.e., there is a
front-end loading of depreciation expense).


---
Any of several methods that recognize an increased amount
of depreciation in the earliest years of asset usage. This results in increased tax benefits
in the first few years of asset usage.


---
the maximum limit for the number of defects or errors in a process


---
Provides additional financial security should an insured person be dismembered or lose the use of a limb as the result of an accident.


---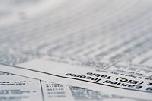 An alteration in the accounting methodology or estimates used in
the reporting of financial statements, usually requiring discussion in a footnote
attached to the financial statements.


---
Cumulative gains or losses reported in shareholders'
equity that arise from changes in the fair value of available-for-sale securities, from the
effects of changes in foreign-currency exchange rates on consolidated foreign-currency financial
statements, certain gains and losses on financial derivatives, and from adjustments for underfunded
pension plans.


---
A merger or consolidation in which an acquirer purchases the acquiree's stock.


---
Publicly traded issues that may be collateralized by mortgages and MBSs.


---
The second-largest stock exchange in the United States. It trades
mostly in small-to medium-sized companies.


---
Refers to the reduction of debt by regular payments of interest and principal in order to pay off a loan by maturity.


---
A security that is collateralized by loans, leases, receivables, or installment contracts
on personal property, not real estate.


---
Floating rate preferred stock, the dividend on which is adjusted every
seven weeks through a Dutch auction.


---
Available-for-Sale Security
A debt or equity security not classified as a held-to-maturity security or a trading security. Can be classified as a current or noncurrent investment depending on the intended holding period.


---

Beggar-thy-neighbor devaluation
A devaluation that is designed to cheapen a nation's currency and thereby
increase its exports at other countries' expense and reduce imports. Such devaluations often lead to trade wars.


---
Beneficiary (Credit Insurance)
The person or party designated to receive proceeds entitled by a benefit. Payment of a benefit is triggered by an event. In the case of credit insurance, the beneficiary will always be the creditor.


---
Best-interests-of-creditors test
The requirement that a claim holder voting against a plan of reorganization
must receive at least as much as he would have if the debtor were liquidated.


---
Beta equation (Stocks)
The beta of a stock is determined as follows:
[(n) (sum of (xy)) ]-[(sum of x) (sum of y)]
[(n) (sum of (xx)) ]-[(sum of x) (sum of x)]
where: n = # of observations (24-60 months)
x = rate of return for the S&P 500 Index
y = rate of return for the stock


---
Bill of exchange
General term for a document demanding payment.


---
BOOK VALUE OF COMMON STOCK
The theoretical amount per share that each stockholder would receive if a company's assets were sold on the balance sheet's date. Book value equals:
(stockholders' equity) / (Common stock shares outstanding)


---
Borrower (Credit Insurance)
A consumer who borrows money from a lender.


---
capital stock
Ownership shares issued by a business corporation. A business
corporation may issue more than one class of capital stock shares.
One class may give voting privileges in the election of the directors of the
corporation while the other class does not. One class (called preferred
stock) may entitle a certain amount of dividends per share before cash
dividends can be paid on the other class (usually called common stock).
stock shares may have a minimum value at which they have to be issued
(called the par value), or stock shares can be issued for any amount
(called no-par stock). stock shares may be traded on public markets such
as the New York stock Exchange or over the Nasdaq network. There are
about 10,000 stocks traded on public markets (although estimates vary
on this number). In this regard, I find it very interesting that there are
more than 8,000 mutual funds that invest in stocks.


---
Capital Stock
The total amount of plant, equipment, and other physical capital.


---
Cash Flow Provided or Used from Financing Activities
Cash receipts and payments involving
liability and stockholders' equity items, including obtaining cash from creditors and repaying
the amounts borrowed and obtaining capital from owners and providing them with a return on,
and a return of, their investments.


---
Cash Flow Provided or Used from Investing Activities
Cash receipts and payments involving
long-term assets, including making and collecting loans and acquiring and disposing of
investments and productive long-lived assets.


---
Change in Accounting Estimate
A change in accounting that occurs as the result of new information
or as additional experience is acquired—for example, a change in the residual values
or useful lives of fixed assets. A change in accounting estimate is accounted for prospectively,
over the current and future accounting periods affected by the change.


---
Change in Accounting Estimate
A change in the implementation of an existing accounting
policy. A common example would be extending the useful life or changing the expected residual
value of a fixed asset. Another would be making any necessary adjustments to allowances for
uncollectible accounts, warranty obligations, and reserves for inventory obsolescense.


---
Change in Accounting Principle
A change from one generally accepted accounting principle to another generally accepted accounting principle—for example, a change from capitalizing expenditures
to expensing them. A change in accounting principle is accounted for in most instances
as a cumulative-effect–type adjustment.


---
Change in Reporting Entity
A change in the scope of the entities included in a set of, typically, consolidated financial statements.


---
Changes in Financial Position
Sources of funds internally provided from operations that alter a company's
cash flow position: depreciation, deferred taxes, other sources, and capital expenditures.


---
Chicago Mercantile Exchange (CME)
A not-for-profit corporation owned by its members. Its primary
functions are to provide a location for trading futures and options, collect and disseminate market information,
maintain a clearing mechanism and enforce trading rules.


---
Classical Macroeconomics
The school of macroeconomic thought prior to the rise of Keynesianism.


---
Commercial Business Loan (Credit Insurance)
An agreement between a creditor and a borrower, where the creditor has loaned an amount to the borrower for business purposes.


---
Commodities Exchange Center (CEC)
The location of five New York futures exchanges: Commodity
Exchange, Inc. (COMEX), the New York Mercantile exchange (NYMEX), the New York Cotton Exchange,
the Coffee, Sugar and Cocoa exchange (CSC), and the New York futures exchange (NYFE). common size
statement A statement in which all items are expressed as a percentage of a base figure, useful for purposes of
analyzing trends and the changing relationship between financial statement items. For example, all items in
each year's income statement could be presented as a percentage of net sales.


---
Common stock
These are securities that represent equity ownership in a company. Common shares let an
investor vote on such matters as the election of directors. They also give the holder a share in a company's
profits via dividend payments or the capital appreciation of the security.


---
Common stock
Shares of ownership sold to the public.


---
Common Stock
A financial security that represents an ownership claim on the
assets and earnings of a company. This claim is valid after the
claims of the debt providers and preferred stockholders have been
satisfied.


---
common stock
Ownership shares in a publicly held corporation.


---
Common Stock
That part of the capital stock of a corporation that carries voting rights and represents
the last claim on assets and dividends.


---
Common stock equivalent
A convertible security that is traded like an equity issue because the optioned
common stock is trading high.


---
Common stock market
The market for trading equities, not including preferred stock.


---
Common stock/other equity
Value of outstanding common shares at par, plus accumulated retained
earnings. Also called shareholders' equity.


---
Common stock ratios
Ratios that are designed to measure the relative claims of stockholders to earnings
(cash flow per share), and equity (book value per share) of a firm.


---
Comparative credit analysis
A method of analysis in which a firm is compared to others that have a desired
target debt rating in order to infer an appropriate financial ratio target.


---
computer integrated manufacturing (CIM)
the integration of two or more flexible manufacturing systems through the use of a host computer and an information networking system


---
Concentration services
Movement of cash from different lockbox locations into a single concentration
account from which disbursements and investments are made.


---
Conflict between bondholders and stockholders
These two groups may have interests in a corporation that
conflict. Sources of conflict include dividends, distortion of investment, and underinvestment. Protective
covenants work to resolve these conflicts.


---
Consigned stocks
Inventories owned by a company, but located on the premises
of its agents or distributors.


---
Consumer credit
credit granted by a firm to consumers for the purchase of goods or Services. Also called
retail credit.


---
Consumer Credit Protection Act
A federal Act specifying the proportion of
total pay that may be garnished.


---
Convertible exchangeable preferred stock
Convertible preferred stock that may be exchanged, at the
issuer's option, into convertible bonds that have the same conversion features as the convertible preferred
stock.


---
Convertible preferred stock
Preferred stock that can be converted into common stock at the option of the holder.


---
Convertible security
A security that can be converted into common stock at the option of the security holder,
including convertible bonds and convertible preferred stock.


---
Cost of Common Stock
The rate of return required by the investors in the common stock of
the company. A component of the cost of capital.


---
Cost of Preferred Stock
The rate of return required by the investors in the preferred stock of
a company. A component of the cost of capital.


---
Cost of quality
The difference between the actual costs of production, selling and Service and the costs that would be incurred if there were no failures during production or usage of products or Services.


---
Credit
Money loaned.


---
Credit
Buying or selling goods or Services now with the intention of payment following at some time in
the future (as opposed to buying or selling goods or Services for cash).


---
Credit
One side of a journal entry, usually depicted as the right side.


---
Credit
A rating of a company's credit (ability to payback debt), usually by a third party credit agency.


---
credit
On your bank statement, 'credit' represents funds that you have deposited into your account. The opposite of a credit is a debit.
However, 'credit' also means money that you borrow from a financial lender, like a bank. A credit card, for example, is a card that allows you to access funds which you then have to repay.


---
Credit analysis
The process of analyzing information on companies and bond issues in order to estimate the
ability of the issuer to live up to its future contractual obligations. Related: default risk


---
credit analysis
Procedure to determine the likelihood a customer will pay its bills.


---
credit bureau
An organization that provides financial institutions with credit information concerning existing or potential customers who are looking to obtain credit Services.


---
credit card
A revolving source of credit with a pre-established limit. You have to pay interest on a credit card if you have an outstanding balance.


---
Credit Crunch
A decline in the ability or willingness of banks to lend.


---
Credit enhancement
Purchase of the financial guarantee of a large insurance company to raise funds.


---
Credit Loss
A loan receivable that has proven uncollectible and is written off.


---
credit memo
A record of the funds which have been credited to your account.


---
Credit period
The length of time for which the customer is granted credit.


---
credit policy
Standards set to determine the amount and nature of credit to extend to customers.


---
Credit Rationing
Restriction of loans by lenders so that not all borrowers willing to pay the current interest rate are able to obtain loans.


---
Credit risk
The risk that an issuer of debt securities or a borrower may default on his obligations, or that the
payment may not be made on a negotiable instrument. Related: Default risk


---
Credit Risk
Financial and moral risk that an obligation will not be paid and a loss will result.


---
Credit scoring
A statistical technique wherein several financial characteristics are combined to form a single
score to represent a customer's creditworthiness.


---
Credit spread
Related:quality spread


---
Credit Terms
Conditions under which credit is extended by a lender to a borrower.


---
Credit Union
credit unions are community based financial co-operatives and most offer a full range of Services. All are owned and controlled by members who are also shareholders. credit unions are regulated provincially and insured by a stabilization fund, deposit insurance or guarantee corporation.
credit unions are supported by a system of provincial credit union Centrals, a national credit union Central and affiliated national financial co-operatives.


---
Crediting rate
The interest rate offered on an investment type insurance policy.


---
Creditor
Lender of money.


---
Creditor
Person or business that is owed money.


---
Creditor (Credit Insurance)
A lender or lending institution that offers financing and loans to a borrower, for the purpose of acquiring a commodity.


---
Creditor Proof Protection
The creditor proof status of such things as life insurance, non-registered life insurance investments, life insurance RRSPs and life insurance RRIFs make these attractive products for high net worth individuals, professionals and business owners who may have creditor concerns. Under most circumstances the creditor proof rules of the different provincial insurance acts take priority over the federal bankruptcy rules.
The provincial insurance acts protect life insurance products which have a family class beneficiary. Family class beneficiaries include the spouse, parent, child or grandchild of the life insured, except in Quebec, where creditor protection rules apply to spouse, ascendants and descendants of the insured. Investments sold by other financial institutions do not offer the same security should the holder go bankrupt. There are also circumstances under which the creditor proof protections do not hold for life insurance products. Federal bankruptcy law disallows the protection for any transfers made within one year of bankruptcy. In addition, should it be found that a person shifted money to an insurance company fund in bad faith for the specific purpose of avoiding creditors, these funds will not be creditor proof.


---
Creditors
Purchases of goods or Services from suppliers on credit to whom the debt is not yet paid. Or a
term used in the Balance Sheet to denote current liabilities.


---
Critical Illness Insurance (Credit Insurance)
Coverage that provides a lump-sum payment should you become seriously ill with a specified illness. The payment is made to your creditors to pay off your debt owing.


---
Cumulative Effect of a Change in Accounting Principle
The change in earnings of previous years
based on the assumption that a newly adopted accounting principle had previously been in use.


---
Cumulative Effect of Accounting Change
The change in earnings of previous years assuming
that the newly adopted accounting principle had previously been in use.


---
Cumulative preferred stock
Preferred stock whose dividends accrue, should the issuer not make timely
dividend payments. Related: non-cumulative preferred stock.


---
Debt (Credit Insurance)
Money, goods or Services that someone is obligated to pay someone else in accordance with an expressed or implied agreement. Debt may or may not be secured.


---
Debt Security
A security representing a debt relationship with an enterprise, including a government
security, municipal security, corporate bond, convertible debt issue, and commercial
paper.


---
Debt service
Interest payment plus repayments of principal to creditors, that is, retirement of debt.


---
Debt-service coverage ratio
Earnings before interest and income taxes plus one-third rental charges, divided
by interest expense plus one-third rental charges plus the quantity of principal repayments divided by one
minus the tax rate.


---
Debt service parity approach
An analysis wherein the alternatives under consideration will provide the firm
with the exact same schedule of after-tax debt payments (including both interest and principal).


---
Demand line of credit
A bank line of credit that enables a customer to borrow on a daily or on-demand basis.


---
Departmental stocks
The informal and frequently unauthorized retention of excess inventory on the shop floor, which is used as buffer safety stock.


---
Derivative security
A financial security, such as an option, or future, whose value is derived in part from the
value and characteristics of another security, the underlying security.


---
Devaluation
Fall in the government-determined fixed exchange rate.


---
Devaluation A decrease in the spot price of the currency
---
Direct stock-purchase programs
The purchase by investors of securities directly from the issuer.


---
Related to : financial, finance, business, accounting, payroll, inventory, investment, money, inventory control, stock trading, financial advisor, tax advisor, credit.