Definition of Proxy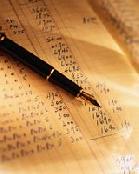 Proxy
Document intended to provide shareholders with information necessary to vote in an informed manner
on matters to be brought up at a stockholders' meeting. Includes information on closely held shares.
Shareholders can and often do give management their proxy, representing the right and responsibility to vote
their shares as specified in the proxy statement.


---
Related Terms:
A battle for the control of a firm in which the dissident group seeks, from the firm's other
shareholders, the right to vote those shareholder's shares in favor of the dissident group's slate of directors.
Also called proxy fight.


---
Takeover attempt in which outsiders compete with management for shareholders' votes. Also called proxy fight.


---
Vote cast by one person on behalf of another.


---
Use of an inappropriate proxy for the true market portfolio.


---
The option of terminating an investment earlier than originally planned.


---
Goods may be returned to the seller by the purchaser without restrictions.


---
The use of various forms of gimmickry to distort a company's true financial performance in order to achieve a desired result.


---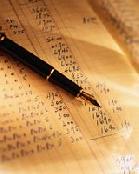 A characterization used by the Securities and Exchange
Commission to designate earnings management that results in an intentional and material misrepresentation
of results.


---
Cumulative gains or losses reported in shareholders'
equity that arise from changes in the fair value of available-for-sale securities, from the
effects of changes in foreign-currency exchange rates on consolidated foreign-currency financial
statements, certain gains and losses on financial derivatives, and from adjustments for underfunded
pension plans.


---
The sum of cash, accounts receivable, and short-term marketable
investments (if any) is divided by
total current liabilities to compute this ratio. Suppose that the short-term
creditors were to pounce on a business and not agree to roll over the
debts owed to them by the business. In this rather extreme scenario, the
acid test ratio reveals whether its cash and near-cash assets are enough
to pay its short-term current liabilities. This ratio is an extreme test that
is not likely to be imposed on a business unless it is in financial straits.
This ratio is quite relevant when a business is in a liquidation situation
or bankruptcy proceedings.


---
This doctrine says that a nation is sovereign within its own borders and its domestic
actions may not be questioned in the courts of another nation.


---
a discipline that focuses on the activities incurred during the production/performance process as the way to improve the value received
by a customer and the resulting profit achieved by providing
this value


---
Cash flow provided by operating
activities adjusted to provide a more recurring, sustainable measure. Adjustments to reported cash
provided by operating activities are made to remove such nonrecurring cash items as: the operating
component of discontinued operations, income taxes on items classified as investing or financing activities, income tax benefits from nonqualified employee stock options, the cash effects of purchases and sales of trading securities for nonfinancial firms, capitalized expenditures, and other nonrecurring cash inflows and outflows.


---
A bond covenant that specifies certain actions the firm must take.


---
Total quantity of goods and services supplied.


---
Aggregate Supply Curve
Combinations of price level and income for which the labor market is in equilibrium. The short-run aggregate supply curve incorporates information and price/wage inflexibilities in the labor market, whereas the long-run aggregate supply curve does not.


---

Allowance for doubtful accounts
A contra account related to accounts receivable that represents the amounts that the company expects will not be collected.


---
Allowance for Doubtful Accounts
An estimate of the uncollectible portion of accounts receivable
that is subtracted from the gross amount of accounts receivable to arrive at the estimated collectible
amount.


---
American shares
Securities certificates issued in the U.S. by a transfer agent acting on behalf of the foreign
issuer. The certificates represent claims to foreign equities.


---
Appraisal rights
A right of shareholders in a merger to demand the payment of a fair price for their shares, as
determined independently.


---
Asset/liability management
Also called surplus management, the task of managing funds of a financial
institution to accomplish the two goals of a financial institution:
1) to earn an adequate return on funds invested, and
2) to maintain a comfortable surplus of assets beyond liabilities.


---
Asymmetric information
information that is known to some people but not to other people.


---
Authorized shares
Number of shares authorized for issuance by a firm's corporate charter.


---
Authorized shares
The number of shares of stock that the company is legally authorized to sell.


---
Back-up
1) When bond yields and prices fall, the market is said to back-up.
2) When an investor swaps out of one security into another of shorter current maturity he is said to back up.


---
Bankruptcy
State of being unable to pay debts. Thus, the ownership of the firm's assets is transferred from
the stockholders to the bondholders.


---
bankruptcy
The reorganization or liquidation of a firm that cannot pay its debts.


---
Bankruptcy cost view
The argument that expected indirect and direct bankruptcy costs offset the other
benefits from leverage so that the optimal amount of leverage is less than 100% debt finaning.


---
Bankruptcy risk
The risk that a firm will be unable to meet its debt obligations. Also referred to as default or insolvency risk.


---
Bankruptcy view
The argument that expected bankruptcy costs preclude firms from being financed entirely
with debt.


---
benefits-provided ranking
a listing of service departments in an order that begins with the one providing the most service
to all other corporate areas; the ranking ends with the
service department providing service primarily to revenueproducing
areas


---
Bottom-up equity management style
A management style that de-emphasizes the significance of economic
and market cycles, focusing instead on the analysis of individual stocks.


---
Budgetary control
The process of ensuring that actual financial results are in line with targets – see variance
analysis.


---
Builder buydown loan
A mortgage loan on newly developed property that the builder subsidizes during the
early years of the development. The builder uses cash to buy down the mortgage rate to a lower level than the
prevailing market loan rate for some period of time. The typical buydown is 3% of the interest-rate amount
for the first year, 2% for the second year, and 1% for the third year (Also referred to as a 3-2-1 buydown).


---
Bulldog bond
Foreign bond issue made in London.


---
Bulldog market
The foreign market in the United Kingdom.


---
Buydowns
Mortgages in which monthly payments consist of principal and interest, with portions of these
payments during the early period of the loan being provided by a third party to reduce the borrower's monthly
payments.


---
Cash Flow Provided by Operating Activities
With some exceptions, the cash effects of transactions
that enter into the determination of net income, such as cash receipts from sales of goods
and services and cash payments to suppliers and employees for acquisitions of inventory and
expenses.


---
Cash Flow Provided or Used from Financing Activities
Cash receipts and payments involving
liability and stockholders' equity items, including obtaining cash from creditors and repaying
the amounts borrowed and obtaining capital from owners and providing them with a return on,
and a return of, their investments.


---
Cash Flow Provided or Used from Investing Activities
Cash receipts and payments involving
long-term assets, including making and collecting loans and acquiring and disposing of
investments and productive long-lived assets.


---
CASH-FLOW STATEMENT
A statement that shows where a company's cash came from and where it went for a period of time, such as a year.


---
Cash Flow statement
A financial report that shows the movement in cash for a business during an accounting period.


---
Cash management bill
Very short maturity bills that the Treasury occasionally sells because its cash
balances are down and it needs money for a few days.


---
Certified Management Accountant (CMA)
a professional designation in the area of management accounting that
recognizes the successful completion of an examination,
acceptable work experience, and continuing education requirements


---
Collective wisdom
The combination of all of the individual opinions about a stock's or security's value.


---
Common Shares
Are equity instruments that take no security against assets, have no fixed terms of repayment and pay no fixed dividends.


---
common-size income statement
Income statement that presents items as a percentage of revenues.


---
Common stock/other equity
Value of outstanding common shares at par, plus accumulated retained
earnings. Also called shareholders' equity.


---
Competence
Sufficient ability or fitness for ones needs. Possessing the necessary abilities to be qualified to
achieve a certain goal or complete a project.


---
Configuration control
Verifying that a delivered product matches authorizing
engineering documentation. This Also refers to engineering changes made subsequent
to the initial product release.


---
Confirmation
he written statement that follows any "trade" in the securities markets. Confirmation is issued
immediately after a trade is executed. It spells out settlement date, terms, commission, etc.


---
Conflict between bondholders and stockholders
These two groups may have interests in a corporation that
conflict. Sources of conflict include dividends, distortion of investment, and underinvestment. Protective
covenants work to resolve these conflicts.


---
Constant dollar accounting
A method for restating financial statements by reducing or
increasing reported revenues and expenses by changes in the consumer price index,
thereby achieving greater comparability between accounting periods.


---
Constant dollars
See real dollars.


---
Continuous random variable
A random value that can take any fractional value within specified ranges, as
contrasted with a discrete variable.


---
contract vendor
an external party that has been granted an
outsourcing contract to provide a service activity for an entity


---
Control
50% of the outstanding votes plus one vote.


---
Control account
An account maintained in the general ledger that holds the balance without the detail. The detail is maintained in a subsidiary ledger.


---
control chart
a graphical presentation of the results of a
specified activity; it indicates the upper and lower control
limits and those results that are out of control


---
control premium
the additional value inherent in the control interest as contrasted to a minority interest, which reflects its power of control


---
controllable cost
a cost over which a manager has the ability to authorize incurrence or directly influence magnitude


---
Controllable profit
The profit made by a division after deducting only those expenses that can be controlled by the
divisional manager and ignoring those expenses that are outside the divisional manager's control.


---
controllable variance
the budget variance of the two variance approach to analyzing overhead variances


---
Controlled disbursement
A service that provides for a single presentation of checks each day (typically in
the early part of the day).


---
Controlled foreign corporation (CFC)
A foreign corporation whose voting stock is more than 50% owned
by U.S. stockholders, each of whom owns at least 10% of the voting power.


---
Controller
The corporate manager responsible for the firm's accounting activities.


---
controller
the chief accountant (in a corporation) who is responsible
for maintaining and reporting on both the cost
and financial sets of accounts but does not handle or negotiate
changes in actual resources


---
controller
Officer responsible for budgeting, accounting, and auditing.


---
controlling
the process of exerting managerial influence on
operations so that they conform to previously prepared plans


---
Convention statement
An annual statement filed by a life insurance company in each state where it does
business in compliance with that state's regulations. The statement and supporting documents show, among
other things, the assets, liabilities, and surplus of the reporting company.


---
Conversion Right
Term life insurance products are offered as non-convertible or convertible to a certain time in the future. The coversion right has a time limit, usually to the policy holder's age 60 or possibly even age 70. This right means that the policy holder has the right to convert their existing policy to another specific different plan of permanent insurance within the specified time period, without providing evidence of insurability. There is a slightly higher cost for a term policy with the conversion priviledge but it is a valuable feature should a policy holder's health change for the worst and continued insurance coverage becomes a necessity.
Most often this right is Also granted to individuals covered under employee group benefit policies where individuals leaving the employee group have a limited amount of time, usually anywhere from 30 to 90 days, to convert to a specific permanent individual policy without evidence of insurability.


---
Core competency
Primary area of competence. Narrowly defined fields or tasks at which a company or
business excels. Primary areas of specialty.


---
core competency
a higher proficiency relative to competitors
in a critical function or activity; a root of competitiveness
and competitive advantage; anything that is not a
core competency is a viable candidate for outsourcing


---
Corporate financial management
The application of financial principals within a corporation to create and
maintain value through decision making and proper resource management.


---
Cost control
The process of either reducing costs while maintaining the same level of productivity or maintaining costs while increasing productivity.


---
cost control system
a logical structure of formal and/or informal
activities designed to analyze and evaluate how well
expenditures are managed during a period


---
cost management system (CMS)
a set of formal methods
developed for planning and controlling an organization's
cost-generating activities relative to its goals and objectives
cost object anything to which costs attach or are related


---
Coupon
The periodic interest payment made to the bondholders during the life of the bond.


---
Coupon
Detachable certificate attached to a bond that shows the amount of
interest payable at regular intervals, usually semi-annually.Originally
coupons were actually attached to the bonds and had to be cut off or "clipped"
to redeem them and receive the interest payment.


---
coupon
The interest payments paid to the bondholder.


---
Coupon
The annual interest payment associated with a bond.


---
Coupon Bond
Any bond with a coupon. Contrast with discount bond.


---
Coupon / Coupons
The periodic interest payment(s) made by the issuer of a bond
(debt security). Calculated by multiplying the face value of the
security by the coupon rate.


---
Coupon dates
The dates when the coupons are paid. Typically a bond pays
coupons annually or semi-annually.


---
Coupon equivalent yield
True interest cost expressed on the basis of a 365-day year.


---
Coupon payments
A bond's interest payments.


---
Coupon rate
In bonds, notes or other fixed income securities, the stated percentage rate of interest, usually
paid twice a year.


---
Coupon Rate
The rate of interest paid on a debt security. Generally stated on an
annual basis, even if the payments are made at some other
interval.


---
Coupon rate
The nominal interest rate that the issuer promises to pay the
buyer of a bond.


---
coupon rate
Annual interest payment as a percentage of face value.


---
Cramdown
The ability of the bankruptcy court to confirm a plan of reorganization over the objections of
some classes of creditors.


---
Cum rights
With rights.


---
Current coupon
A bond selling at or close to par, that is, a bond with a coupon close to the yields currently
offered on new bonds of a similar maturity and credit risk.


---
Current-coupon issues
Related: Benchmark issues


---
Current Dollars
A variable like GDP is measured in current dollars if each year's value is measured in prices prevailing during that year. In contrast, when measured in real or constant dollars, each year's value is measured in a base year's prices.


---
Cutoff control
A procedure for ensuring that transaction processing is completed
before the commencement of cycle counting.


---
degree of operating leverage (DOL)
Percentage change in profits given a 1 percent change in sales.


---
Demand Management Policy
Fiscal or monetary policy designed to influence aggregate demand for goods and services.


---
Discount window
Facility provided by the Fed enabling member banks to borrow reserves against collateral
in the form of governments or other acceptable paper.


---
Discount Window
The Federal Reserve facility at which reserves are loaned to banks at the discount rate.


---
Discrete random variable
A random variable that can take only a certain specified set of discrete possible
values - for example, the positive integers 1, 2, 3, . . .


---
Dividend rights
A shareholders' rights to receive per-share dividends identical to those other shareholders receive.


---
DLOC (discount for lack of control)
an amount or percentage deducted from a pro rata share of the value of 100% of an equity interest in a business, to reflect the absence of some or all of the powers of control.


---
Doctrine of sovereign immunity
doctrine that says a nation may not be tried in the courts of another country
without its consent.


---
Related to : financial, finance, business, accounting, payroll, inventory, investment, money, inventory control, stock trading, financial advisor, tax advisor, credit.