Definition of Personal trust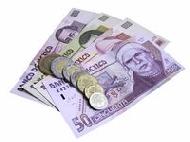 Personal trust
An interest in an asset held by a trustee for the benefit of another person.


---
Related Terms:
A bond in which the issuer (often a holding company) grants investors a lien on
stocks, notes, bonds, or other financial asset as security. Compare mortgage bond.


---
Indenture.


---
DTC is a user-owned securities depository which accepts deposits of
eligible securities for custody, executes book-entry deliveries and records book-entry pledges of securities in
its custody, and provides for withdrawals of securities from its custody.


---
Certificates issued by a trust that was formed to purchase an asset and lease it
to a lessee. When the last of the certificates has been repaid, title of ownership of the asset reverts to the
lessee.


---
A mechanism of issuing MBS wherein the mortgages' collateral is deposited with a trustee
under a custodial or trust agreement.


---
A closed-end fund regulated by the Investment Company Act of 1940. These funds have a
fixed number of shares which are traded on the secondary markets similarly to corporate stocks. The market
price may exceed the net asset value per share, in which case it is considered at a "premium." When the
market price falls below the NAV/share, it is at a "discount." Many closed-end funds are of a specialized
nature, with the portfolio representing a particular industry, country, etc. These funds are usually listed on US
and foreign exchanges.


---
The argument that the difference in personal tax rates between
income from debt and income from equity eliminates the disadvantage from the double taxation (corporate
and personal) of income from equity.


---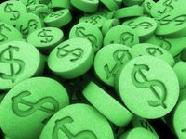 Real estate investment trust, which is similar to a closed-end mutual
fund. REITs invest in real estate or loans secured by real estate and issue shares in such investments.


---
A closed-end fund that has a fixed termination or maturity date.


---
Agreement between trustee and borrower setting out terms of bond.


---
Receipt for goods that are to be held in trust for the lender.


---
Money invested in a portfolio whose composition is fixed for the life of the fund.
Shares in a unit trust are called redeemable trust certificates, and they are sold at a premium above net asset value.


---
A federal Act requiring the reporting of new hires into a national database.


---
Assets, the title of which are held personally rather than in the name of some other legal entity.


---
A legal document whereby an individual takes responsibility for payment of debt or performance of some obligation if the person/company primarily liable fails to perform.


---
Personal Overdraft Facility
A loan facility on a customers account at a financial institution allowing the customer to overdraw up to a certain agreed limit for an agreed period.


---
Trust Company
Organization usually combined with a commercial bank, which is engaged as a trustee for individuals or businesses in the administration of trust funds, estates, custodial arrangements, stock transfer and registration, and other related services.


---
personal loan
A lump sum that you borrow from a financial institution for a specified period of time. To repay the loan, you pay interest on the entire lump sum, and make payments on a scheduled basis.


---
PIN (personal identification number)
A secret code that you use to access your bank account at a bank machine or at a point of sale (POS) terminal. You may also have a PIN for banking by telephone.


---
personal line of credit (PLC)
A revolving source of credit with a pre-established limit. You access the funds only as you need them, and any amount that you pay back becomes accessible to you again. Unlike a personal loan, a PLC permits you to write cheques and make bank machine withdrawals, and requires you to pay interest only on the funds that you actually use.


---
Personal Line of credit (Credit Insurance)
A bank's commitment to make loans to a borrower up to a specified maximum during a specific period, usually one year.


---
Related to : financial, finance, business, accounting, payroll, inventory, investment, money, inventory control, stock trading, financial advisor, tax advisor, credit.