Definition of Term trust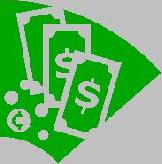 Term trust
A closed-end fund that has a fixed termination or maturity date.


---
Related Terms:
A measure of the goodness of fit of the relationship between the dependent and
independent variables in a regression analysis; for instance, the percentage of variation in the return of an
asset explained by the market portfolio return.


---
A bond in which the issuer (often a holding company) grants investors a lien on
stocks, notes, bonds, or other financial asset as security. Compare mortgage bond.


---
Indenture.


---
DTC is a user-owned securities depository which accepts deposits of
eligible securities for custody, executes book-entry deliveries and records book-entry pledges of securities in
its custody, and provides for withdrawals of securities from its custody.


---
Liability-matching models that assume that the liability payments and the asset cash
flows are known with certainty. Related: Compare stochastic models


---
Withdrawal of funds from a financial institution in order to invest them directly.


---
Certificates issued by a trust that was formed to purchase an asset and lease it
to a lessee. When the last of the certificates has been repaid, title of ownership of the asset reverts to the
lessee.


---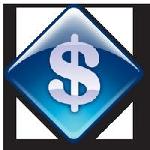 A non-underwritten Euronote issued directly to the market. Euro-
MTNs are offered continuously rather than all at once as a bond issue is. Most Euro-MTN maturities are
under five years.


---
Institutions that provide the market function of matching borrowers and lenders or
traders.


---
A mechanism of issuing MBS wherein the mortgages' collateral is deposited with a trustee
under a custodial or trust agreement.


---
spread The spread between the interest rate offered in two sectors of the bond market for
issues of the same maturity.


---
An exchange of one bond for another based on the manager's projection of a
realignment of spreads between sectors of the bond market.


---
Typically 1-10 years.


---
Investment through a financial institution. Related: disintermediation.


---
A closed-end fund regulated by the Investment Company Act of 1940. These funds have a
fixed number of shares which are traded on the secondary markets similarly to corporate stocks. The market
price may exceed the net asset value per share, in which case it is considered at a "premium." When the
market price falls below the NAV/share, it is at a "discount." Many closed-end funds are of a specialized
nature, with the portfolio representing a particular industry, country, etc. These funds are usually listed on US
and foreign exchanges.


---
Liquidity theory of the term structure
A biased expectations theory that asserts that the implied forward
rates will not be a pure estimate of the market's expectations of future interest rates because they embody a
liquidity premium.


---
Long-term
In accounting information, one year or greater.


---
Long-term assets
Value of property, equipment and other capital assets minus the depreciation. This is an
entry in the bookkeeping records of a company, usually on a "cost" basis and thus does not necessarily reflect
the market value of the assets.


---
Long-term debt
An obligation having a maturity of more than one year from the date it was issued. Also
called funded debt.


---
Long-term debt/capitalization
Indicator of financial leverage. Shows long-term debt as a proportion of the
capital available. Determined by dividing long-term debt by the sum of long-term debt, preferred stock and
common stockholder equity.


---
Long-term debt ratio
The ratio of long-term debt to total capitalization.


---
Long-term financial plan
Financial plan covering two or more years of future operations.


---
Long-term liabilities
Amount owed for leases, bond repayment and other items due after 1 year.


---
Long-term debt to equity ratio
A capitalization ratio comparing long-term debt to shareholders' equity.


---
Medium-term note
A corporate debt instrument that is continuously offered to investors over a period of
time by an agent of the issuer. Investors can select from the following maturity bands: 9 months to 1 year,
more than 1 year to 18 months, more than 18 months to 2 years, etc., up to 30 years.


---
Other long term liabilities
Value of leases, future employee benefits, deferred taxes and other obligations
not requiring interest payments that must be paid over a period of more than 1 year.


---
Personal trust
An interest in an asset held by a trustee for the benefit of another person.


---
REIT (real estate investment trust)
Real estate investment trust, which is similar to a closed-end mutual
fund. REITs invest in real estate or loans secured by real estate and issue shares in such investments.


---
Short-term financial plan
A financial plan that covers the coming fiscal year.


---
Short-term investment services
Services that assist firms in making short-term investments.


---
Short-term solvency ratios
Ratios used to judge the adequacy of liquid assets for meeting short-term
obligations as they come due, including
1) the current ratio,
2) the acid-test ratio,
3) the inventory turnover ratio, and
4) the accounts receivable turnover ratio.


---
Short-term tax exempts
Short-term securities issued by states, municipalities, local housing agencies, and
urban renewal agencies.


---
Term bonds
Often referred to as bullet-maturity bonds or simply bullet bonds, bonds whose principal is
payable at maturity. Related: serial bonds


---
Term Fed Funds
Fed Funds sold for a period of time longer than overnight.


---
Term life insurance
A contract that provides a death benefit but no cash build-up or investment component.
The premium remains constant only for a specified term of years, and the policy is usually renewable at the
end of each term.


---
Term loan
A bank loan, typically with a floating interest rate, for a specified amount that matures in between
one and ten years and requires a specified repayment schedule.


---
Term insurance
Provides a death benefit only, no build-up of cash value.


---
Term repo
A repurchase agreement with a term of more than one day.
term structure of interest rates
Relationship between interest rates on bonds of different maturities usually
depicted in the form of a graph often depicted as a yield curve. Harvey shows that inverted term structures
(long rates below short rates) have preceded every recession over the past 30 years.


---
Term to maturity
The time remaining on a bond's life, or the date on which the debt will cease to exist and
the borrower will have completely paid off the amount borrowed. See: Maturity.


---
Term premiums
Excess of the yields to maturity on long-term bonds over those of short-term bonds.


---
Terminal value
The value of a bond at maturity, typically its par value, or the value of an asset (or an entire
firm) on some specified future valuation date.


---
Terms of sale
Conditions on which a firm proposes to sell its goods services for cash or credit.


---
Terms of trade
The weighted average of a nation's export prices relative to its import prices.


---
Trust deed
Agreement between trustee and borrower setting out terms of bond.


---
Trust receipt
Receipt for goods that are to be held in trust for the lender.


---
Unit investment trust
Money invested in a portfolio whose composition is fixed for the life of the fund.
Shares in a unit trust are called redeemable trust certificates, and they are sold at a premium above net asset value.


---
LONG-TERM LIABILITIES
Bills that are payable in more than one year, such as a mortgage or bonds.


---
Long-term liabilities
Amounts owing after more than one year.


---
coefficient of determination
a measure of dispersion that
indicates the "goodness of fit" of the actual observations
to the least squares regression line; indicates what proportion
of the total variation in y is explained by the regression model


---
predetermined overhead rate
an estimated constant charge per unit of activity used to assign overhead cost to production or services of the period; it is calculated by dividing total budgeted annual overhead at a selected level of volume or activity by that selected measure of volume or activity; it is also the standard overhead application rate


---
Term structure
The relationship between the yields on fixed-interest
securities and their maturity dates. Expectation of changes in interest rates
affects term structure, as do liquidity preferences and hedging pressure. A
yield curve is one representation in the term structure.


---
Long-term debt
A debt for which payments will be required for a period of more than
one year into the future.


---
financial intermediary
Firm that raises money from many small investors and provides financing to businesses or other
organizations by investing in their securities.


---
terms of sale
Credit, discount, and payment terms offered on a sale.


---
Financial Intermediary
Any institution, such as a bank, that takes deposits from savers and loans them to borrowers.


---
Financial Intermediation
The process whereby financial intermediaries channel funds from lender/savers to borrower/spenders.


---
Intermediate Good
A good used in producing another good.


---
Term
See term to maturity.


---
Term Deposit
An interest-earning bank deposit that cannot be withdrawn without penalty until a specific time.


---
Term to Maturity
Period of time from the present to the redemption date of a bond.


---
Term Structure of Interest Rates
Relationship among interest rates on bonds with different terms to maturity.


---
Terms of Trade
The quantity of imports that can be obtained for a unit of exports, measured by the ratio of an export price index to an import price index.


---
Termination Pay
Additional pay due to an employee whose employment is
being terminated, usually in accordance with a termination pay schedule contained
within the employee manual.


---
Term Life Insurance
A plan of insurance which covers the insured for only a certain period of time and not necessarily for his or her entire life. The policy pays a death benefit only if the insured dies during the term.


---
Yearly Renewable Term Insurance
Sometimes, simply called YRT, this is a form of term life insurance that may be renewed annually without evidence of insurability to a stated age.

---
Credit Terms
Conditions under which credit is extended by a lender to a borrower.


---
Flexible Term
Optional periods of time which the conditions of a contract will be carried out.


---
Intermediary
An independent third party that may act as a mediator during negotiations.


---
Long Term Debt
Liability due in a year or more.


---
Longer-Term Fixed Assets
Assets having a useful life greater than one year but the duration of the 'long term' will vary with the context in which the term is applied.


---
Repayment Terms
The length of time given a borrower by a lender to repay a debt and the frequency of principal payments which the borrower has to meet.


---
Term
This is usually the duration of a loan.


---
Term Loan
A secured loan made to business concerns for a specific period (normally three to ten years). It is repaid with interest, usually with periodical payments.


---
Term Sheet
A list of the major points of the proposed financing being offered by an investor.


---
Trust Company
Organization usually combined with a commercial bank, which is engaged as a trustee for individuals or businesses in the administration of trust funds, estates, custodial arrangements, stock transfer and registration, and other related services.


---
term
The period of time during which a financial contract – such as a GIC or a loan – is in force.


---
Term
The time period during which a policy is in force, or the time it takes for a policy to reach maturity.


---
Term Life
A product that provides life coverage for a specified duration typically not beyond the age of 75.


---
Terminal Illness Insurance (Credit Insurance)
Coverage that provides a lump-sum payment should you become terminally ill. The payment is made to your creditors to pay off your debt owing.


---
Terminate
Cease all legal obligations under a contract.


---
Funds From Operations (FFO)
Used by real estate and other investment trusts to define the cash flow from
trust operations. It is earnings with depreciation and amortization added back. A similar term increasingly
used is Funds Available for Distribution (FAD), which is FFO less capital investments in trust property and
the amortization of mortgages.


---
Inventory loan
A secured short-term loan to purchase inventory. The three basic forms are a blanket
inventory lien, a trust receipt, and field warehousing financing.


---
Planned amortization class CMO
1) One class of CMO that carries the most stable cash flows and the
lowest prepayement risk of any class of CMO. Because of that stable cash flow, it is considered the least risky CMO.
2) A CMO bond class that stipulates cash-flow contributions to a sinking fund. With the PAC,
principal payments are directed to the sinking fund on a priority basis in accordance with a predetermined
payment schedule, with prior claim to the cash flows before other CMO classes. Similarly, cash flows
received by the trust in excess of the sinking fund requirement are also allocated to other bond classes. The
prepayment experience of the PAC is therefore very stable over a wide range of prepayment experience.


---
Beneficiary
This is the person who benefits from the terms of a trust, a will, an RRSP, a RRIF, a LIF, an annuity or a life insurance policy. In relation to RRSP's, RRIF's, LIF's, Annuities and of course life insurance, if the beneficiary is a spouse, parent, offspring or grand-child, they are considered to be a preferred beneficiary. If the insured has named a preferred beneficiary, the death benefit is invariably protected from creditors. There have been some court challenges of this right of protection but so far they have been unsuccessful. See "Creditor Protection" below. A beneficiary under the age of 18 must be represented by an individual guardian over the age of 18 or a public official who represents minors generally. A policy owner may, in the designation of a beneficiary, appoint someone to act as trustee for a minor. Death benefits are not subject to income taxes. If you make your beneficiary your estate, the death benefit will be included in your assets for probate. Probate filing fees are currently $14 per thousand of estate value in British Columbia and $15 per thousand of estate value in Ontario.
Another way to avoid probate fees or creditor claims against life insurance proceeds is for the insured person to designate and register with his/her insurance company's head office an irrevocable beneficiary. By making such a designation, the insured gives up the right to make any changes to his/her policy without the consent of the irrevocable beneficiary. Because of the seriousness of the implications, an irrevocable designation should only be made for good reason and where the insured fully understands the consequences.
NoteA successful challenge of the rules relating to beneficiaries was concluded in an Ontario court in 1996. The Insurance Act says its provisions relating to beneficiaries are made "notwithstanding the Succession Law Reform Act." There are two relevent provisions of the Succession Law Reform Act. One section of the act gives a judge the power to make any order concerning an estate if the deceased person has failed to provide for a dependant. Another section says money from a life insurance policy can be considered part of the estate if an order is made to support a dependant. In the case in question, the deceased had attempted to deceive his lawful dependents by making his common-law-spouse the beneficiary of an insurance policy which by court order was supposed to name his ex-spouse and children as beneficiaries.


---
Canadian Deposit Insurance Corporation
Better known as CDIC, this is an organization which insures qualifying deposits and GICs at savings institutions, mainly banks and trust companys, which belong to the CDIC for amounts up to $60,000 and for terms of up to five years. Many types of deposits are not insured, such as mortgage-backed deposits, annuities of duration of more than five years, and mutual funds.


---
Mortgage Insurance
Commonly sold in the form of reducing term life insurance by lending institutions, this is life insurance with a death benefit reducing to zero over a specific period of time, usually 20 to 25 years. In most instances, the cost of coverage remains level, while the death benefit continues to decline. Re-stated, the cost of this kind of insurance is actually increasing since less death benefit is paid as the outstanding mortgage balance decreases while the cost remains the same. Lending institutions are the most popular sources for this kind of coverage because it is usually sold during the purchase of a new mortgage. The untrained institution mortgage sales person often gives the impression that this is the only place mortgage insurance can be purchased but it is more efficiently purchased at a lower cost and with more flexibility, directly from traditional life insurance companies. No matter where it is purchased, the reducing term insurance death benefit reduces over a set period of years. Most consumers are up-sizing their residences, not down-sizing, so it is likely that more coverage is required as years pass, rather than less coverage.
The cost of mortgage lender's insurance group coverage is based on a blended non-smoker/smoker rate, not having any advantage to either male or female. Mortgage lender's group insurance certificate specifies that it [the lender] is the sole beneficiary entitled to receive the death benefit. Mortgage lender's group insurance is not portable and is not guaranteed. Generally speaking, your coverage is void if you do not occupy the house for a period of time, rent the home, fall into arrears on the mortgage, and there are a few others which vary by institution. If, for example, you sell your home and buy another, your current mortgage insurance coverage ends and you will have to qualify for new coverage when you purchase your next home. Maybe you won't be able to qualify. Not being guaranteed means that it is possible for the lending institution's group insurance carrier to cancel all policy holder's coverages if they are experiencing too many death benefit claims.
Mortgage insurance purchased from a life insurance company, is priced, based on gender, smoking status, health and lifestyle of the purchaser. Once obtained, it is a unilateral contract in your favour, which cannot be cancelled by the insurance company unless you say so or unless you stop paying for it. It pays upon the death of the life insured to any "named beneficiary" you choose, tax free. If, instead of reducing term life insurance, you have purchased enough level or increasing life insurance coverage based on your projection of future need, you can buy as many new homes in the future as you want and you won't have to worry about coverage you might loose by renewing or increasing your mortgage.
It is worth mentioning mortgage creditor protection insurance since it is many times mistakenly referred to simply as mortgage insurance. If a home buyer has a limited amount of down payment towards a substantial home purchase price, he/she may qualify for a high ratio mortgage on a home purchase if a lump sum fee is paid for mortgage creditor protection insurance. The only Canadian mortgage lenders currently known to offer this option through the distribution system of banks and trust companies, are General Electric Capital [GE Capital] and Central Mortgage and Housing Corporation [CMHC]. The lump sum fee is mandatory when the mortgage is more than 75% of the value of the property being purchased. The lump sum fee is usually added onto the mortgage. It's important to realize that the only beneficiary of this type of coverage is the morgage lender, which is the bank or trust company through which the buyer arranged their mortgage. If the buyer for some reason defaults on this kind of high ratio mortgage and the value of the property has dropped since being purchased, the mortgage creditor protection insurance makes certain that the bank or trust company gets paid. However, this is not the end of the story, because whatever the difference is, between the disposition value of the property and whatever sum of unpaid mortgage money is outstanding to either GE Capital or CMHC will be the subject of collection procedures against the defaulting home buyer. Therefore, one should conclude that this kind of insurance offers protection only to the bank or trust company and absolutely no protection to the home buyer.


---
Related to : financial, finance, business, accounting, payroll, inventory, investment, money, inventory control, stock trading, financial advisor, tax advisor, credit.