Definition of Perpetual warrants

Perpetual warrants
warrants that have no expiration date.


---
Related Terms:
A system that continually tracks all additions to and deletions
from inventory, resulting in more accurate inventory records and a running total for
the cost of goods sold in each period.


---
A manual or automated inventory tracking system in which
a new inventory balance is computed continuously whenever new transactions
occur.


---
An inventory system in which the balance in the Inventory account is adjusted for the units sold each time a sale is made.


---
A method for dividing inventory into classifications,
either by transaction volume or cost. Typically, category A includes that 20% of
inventory involving 60% of all costs or transactions, while category B includes
the next 20% of inventory involving 20% of all costs or transactions, and category
C includes the remaining 60% of inventory involving 20% of all costs or
transactions.


---
A bank machine, sometimes referred to as an automated teller machine (ATM).


---
A method of costing in which all fixed and variable production costs are charged to products or services using an allocation base.


---
a cost accumulation and reporting
method that treats the costs of all manufacturing components
(direct material, direct labor, variable overhead, and
fixed overhead) as inventoriable or product costs; it is the
traditional approach to product costing; it must be used for
external financial statements and tax returns


---

A methodology under which all manufacturing costs are assigned
to products, while all non-manufacturing costs are expensed in the current period.


---
Schedule of depreciation rates allowed for tax purposes.


---
The period of time for which financial statements are produced – see also financial year.


---
A set of accounts that summarize the transactions of a business that have been recorded on source documents.


---
The sum of cash, accounts receivable, and short-term marketable
investments (if any) is divided by
total current liabilities to compute this ratio. Suppose that the short-term
creditors were to pounce on a business and not agree to roll over the
debts owed to them by the business. In this rather extreme scenario, the
acid test ratio reveals whether its cash and near-cash assets are enough
to pay its short-term current liabilities. This ratio is an extreme test that
is not likely to be imposed on a business unless it is in financial straits.
This ratio is quite relevant when a business is in a liquidation situation
or bankruptcy proceedings.


---
A method of costing that uses cost pools to accumulate the cost of significant business activities and then assigns the costs from the cost pools to products or services based on cost drivers.


---
A relatively new method advocated for the
allocation of indirect costs. The key idea is to classify indirect costs,
many of which are fixed in amount for a period of time, into separate
activities and to develop a measure for each activity called a cost driver.
The products or other functions in the business that benefit from the
activity are allocated shares of the total indirect cost for the period based
on their usage as measured by the cost driver.


---
a process using multiple cost drivers to predict and allocate costs to products and services;
an accounting system collecting financial and operational
data on the basis of the underlying nature and extent
of business activities; an accounting information and
costing system that identifies the various activities performed
in an organization, collects costs on the basis of
the underlying nature and extent of those activities, and
assigns costs to products and services based on consumption
of those activities by the products and services


---
Activity-based costing (ABC)
A cost allocation system that compiles costs and assigns
them to activities based on relevant activity drivers. The cost of these activities can
then be charged to products or customers to arrive at a much more relevant allocation
of costs than was previously the case.


---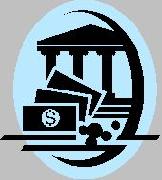 Actual cost
The actual expenditure made to acquire an asset, which includes the supplierinvoiced
expense, plus the costs to deliver and set up the asset.


---
actual cost system
a valuation method that uses actual direct
material, direct labor, and overhead charges in determining
the cost of Work in Process inventory


---
Agency cost view
The argument that specifies that the various agency costs create a complex environment in
which total agency costs are at a minimum with some, but less than 100%, debt financing.


---
Agency costs
The incremental costs of having an agent make decisions for a principal.


---
Aggressive Cost Capitalization
cost capitalization that stretches the flexibility within generally
accepted accounting principles beyond its intended limits, resulting in reporting as assets
items that more reasonably should have been expensed. The purpose of this activity is likely to
alter financial results and financial position in order to create a potentially misleading impression
of a firm's business performance or financial position.


---
All equity rate
The discount rate that reflects only the business risks of a project and abstracts from the
effects of financing.


---
All-in cost
total costs, explicit and implicit.


---
All or none
Requirement that none of an order be executed unless all of it can be executed at the specified price.


---
All-or-none underwriting
An arrangement whereby a security issue is canceled if the underwriter is unable
to re-sell the entire issue.


---
allocate
assign based on the use of a cost driver, a cost predictor,
or an arbitrary method


---
allocation
the systematic assignment of an amount to a recipient
set of categories annuity a series of equal cash flows (either positive or negative) per period


---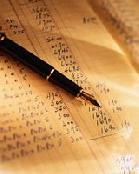 Allocation
The process of storing costs in one account and shifting them to other
accounts, based on some relevant measure of activity.


---
Allocation base A measure of activity or volume such as labour
hours, machine hours or volume of production
used to apportion overheads to products and
services.


---
Allowance for bad debts
An offset to the accounts receivable balance, against which
bad debts are charged. The presence of this allowance allows one to avoid severe
changes in the period-to-period bad debt expense by expensing a steady amount to
the allowance account in every period, rather than writing off large bad debts to
expense on an infrequent basis.


---
Allowance for doubtful accounts
A contra account related to accounts receivable that represents the amounts that the company expects will not be collected.


---
Allowance for Doubtful Accounts
An estimate of the uncollectible portion of accounts receivable
that is subtracted from the gross amount of accounts receivable to arrive at the estimated collectible
amount.


---
Allowance method
A method of adjusting accounts receivable to the amount that is expected to be collected based on company experience.


---
Amortized Cost
cost of a security adjusted for the amortization of any purchase premium or
discount.


---
Announcement date
date on which particular news concerning a given company is announced to the public.
Used in event studies, which researchers use to evaluate the economic impact of events of interest.


---
Annualized holding period return
The annual rate of return that when compounded t times, would have
given the same t-period holding return as actually occurred from period 1 to period t.


---
Annuity Period
The time between each payment under an annuity.


---
appraisal cost
a quality control cost incurred for monitoring
or inspection; compensates for mistakes not eliminated
through prevention activities


---
approximated net realizable value at split-off allocation
a method of allocating joint cost to joint products using a
simulated net realizable value at the split-off point; approximated
value is computed as final sales price minus
incremental separate costs


---
Asset allocation decision
The decision regarding how an institution's funds should be distributed among the
major classes of assets in which it may invest.


---
attribute-based costing (ABC II)
an extension of activitybased costing using cost-benefit analysis (based on increased customer utility) to choose the product attribute
enhancements that the company wants to integrate into a product


---
Automated Clearing House (ACH)
A collection of 32 regional electronic interbank networks used to
process transactions electronically with a guaranteed one-day bank collection float.


---
Automated Clearing House (ACH)
A banking clearinghouse that processes direct
deposit transfers.


---
Automated storage/retrieval system
A racking system using automated systems
to load and unload the racks.


---
Average Amortization Period
The average useful life of a company's collective amortizable asset base.


---
Average Collection Period
Average number of days necessary to receive cash for the sale of
a company's products. It is calculated by dividing the value of the
accounts receivable by the average daily sales for the period.


---
Average collection period, or days' receivables
The ratio of accounts receivables to sales, or the total
amount of credit extended per dollar of daily sales (average AR/sales * 365).


---
Average-Cost Inventory Method
The inventory cost-flow assumption that assigns the average
cost of beginning inventory and inventory purchases during a period to cost of goods sold and
ending inventory.


---
Average cost of capital
A firm's required payout to the bondholders and to the stockholders expressed as a
percentage of capital contributed to the firm. Average cost of capital is computed by dividing the total
required cost of capital by the total amount of contributed capital.


---
Average inventory
The beginning inventory for a period, plus the amount at the end of
the period, divided by two. It is most commonly used in situations in which just
using the period-end inventory yields highly variable results, due to constant and
large changes in the inventory level.


---
Avoidable costs
costs that are identifiable with and able to be influenced by decisions made at the business
unit (e.g. division) level.


---
backflush costing
a streamlined cost accounting method that speeds up, simplifies, and reduces accounting effort in an environment that minimizes inventory balances, requires
few allocations, uses standard costs, and has minimal variances
from standard


---
Balance of Merchandise Trade
The difference between exports and imports of goods.


---
Balance of payments
A statistical compilation formulated by a sovereign nation of all economic transactions
between residents of that nation and residents of all other nations during a stipulated period of time, usually a
calendar year.


---
Balance of Payments
The difference between the demand for and supply of a country's currency on the foreign exchange market.


---
Balance of Payments Accounts
A statement of a country's transactions with other countries.


---
Balance of trade
Net flow of goods (exports minus imports) between countries.


---
Balance of Trade
See balance of merchandise trade.


---
Balance sheet
Also called the statement of financial condition, it is a summary of the assets, liabilities, and
owners' equity.


---
BALANCE SHEET
A "snapshot" statement that freezes a company on a particular day, like the last day of the year, and shows the balances in its asset, liability, and stockholders' equity accounts. It's governed by the formula:
Assets = Liabilities + Stockholders' Equity.


---
Balance Sheet
A financial statement showing the financial position of a business – its assets, liabilities and
capital – at the end of an accounting period.


---
Balance Sheet
One of the basic financial statements; it lists the assets, liabilities, and equity accounts of the company. The balance Sheet is prepared using the balances at the end of a specific day.


---
balance sheet
A term often used instead of the more formal and correct
term—statement of financial condition. This financial statement summarizes
the assets, liabilities, and owners' equity sources of a business at a
given moment in time. It is prepared at the end of each profit period and
whenever else it is needed. It is one of the three primary financial statements
of a business, the other two being the income statement and the
statement of cash flows. The values reported in the balance sheet are the
amounts used to determine book value per share of capital stock. Also,
the book value of an asset is the amount reported in a business's most
recent balance sheet.


---
Balance sheet
A report that summarizes all assets, liabilities, and equity for a company
for a given point in time.


---
balance sheet
Financial statement that shows the value of the
firm's assets and liabilities at a particular time.


---
Balance Sheet
A financial report showing the status of a company's assets, liabilities, and owners' equity on a given date.


---
Balance sheet exposure
See:accounting exposure.


---
Balance sheet identity
total Assets = total Liabilities + total Stockholders' Equity


---
Balanced-Budget Multiplier
The multiplier associated with a change in government spending financed by an equal change in taxes.


---
Balanced fund
An investment company that invests in stocks and bonds. The same as a balanced mutual fund.


---
Balanced mutual fund
This is a fund that buys common stock, preferred stock and bonds. The same as a
balanced fund.


---
Balanced Scorecard
A system of non-financial performance measurement that links innovation, customer and process measures to financial performance.


---
balanced scorecard (BSC)
an approach to performance
measurement that weighs performance measures from four
perspectives: financial performance, an internal business
perspective, a customer perspective, and an innovation and
learning perspective


---
Balloon maturity
Any large principal payment due at maturity for a bond or loan with or without a a sinking
fund requirement.


---
Bankruptcy cost view
The argument that expected indirect and direct bankruptcy costs offset the other
benefits from leverage so that the optimal amount of leverage is less than 100% debt finaning.


---
Basic balance
In a balance of payments, the basic balance is the net balance of the combination of the current
account and the capital account.


---
Batch cost
A cost that is incurred when a group of products or services are produced,
and which cannot be identified to specific products or services within each group.


---
batch-level cost
a cost that is caused by a group of things
being made, handled, or processed at a single time


---
Blanket inventory lien
A secured loan that gives the lender a lien against all the borrower's inventories.


---
Book inventory
The amount of money invested in inventory, as per a company's
accounting records. It is comprised of the beginning inventory balance, plus the
cost of any receipts, less the cost of sold or scrapped inventory. It may be significantly
different from the actual on-hand inventory, if the two are not periodically
reconciled.


---
Borrower fallout
In the mortgage pipeline, the risk that prospective borrowers of loans committed to be
closed will elect to withdraw from the contract.


---
budget manual
a detailed set of documents that provides information
and guidelines about the budgetary process


---
budgeted cost
a planned expenditure


---
business intelligence (BI) system
a formal process for gathering and analyzing information and producing intelligence to meet decision making needs; requires information about
internal processes as well as knowledge, technologies, and competitors


---
Call
An option that gives the right to buy the underlying futures contract.


---
Call
a. An option to buy a certain quantity of a stock or commodity for a
specified price within a specified time. See Put.
b. A demand to submit bonds to the issuer for redemption before the maturity date.
c. A demand for payment of a debt.
d. A demand for payment due on stock bought on margin.


---
Call an option
To exercise a call option.


---
Call date
A date before maturity, specified at issuance, when the issuer of a bond may retire part of the bond
for a specified call price.


---
Call money rate
Also called the broker loan rate , the interest rate that banks charge brokers to finance
margin loans to investors. The broker charges the investor the call money rate plus a service charge.


---
Call option
An option contract that gives its holder the right (but not the obligation) to purchase a specified
number of shares of the underlying stock at the given strike price, on or before the expiration date of the
contract.
Call premium
Premium in price above the par value of a bond or share of preferred stock that must be paid to
holders to redeem the bond or share of preferred stock before its scheduled maturity date.


---
Call Option
A contract that gives the holder the right to buy an asset for a
specified price on or before a given expiration (maturity) date


---
call option
Right to buy an asset at a specified exercise price on or before the exercise date.


---
Call price
The price, specified at issuance, at which the issuer of a bond may retire part of the bond at a
specified call date.


---
Call price
The price for which a bond can be repaid before maturity under a call provision.


---
Call protection
A feature of some callable bonds that establishes an initial period when the bonds may not be
called.


---
Call provision
An embedded option granting a bond issuer the right to buy back all or part of the issue prior
to maturity.


---
Call risk
The combination of cash flow uncertainty and reinvestment risk introduced by a call provision.


---
Call swaption
A swaption in which the buyer has the right to enter into a swap as a fixed-rate payer. The
writer therefore becomes the fixed-rate receiver/floating rate payer.


---
Callable
A financial security such as a bond with a call option attached to it, i.e., the issuer has the right to
call the security.


---
Callable bond
A bond that allows the issuer to buy back the bond at a
predetermined price at specified future dates. The bond contains an embedded
call option; i.e., the holder has sold a call option to the issuer. See Puttable
bond.


---
callable bond
Bond that may be repurchased by the issuer before maturity at specified call price.


---
Capital allocation
decision allocation of invested funds between risk-free assets versus the risky portfolio.


---
Capital Consumption Allowance
See depreciation.


---
Related to : financial, finance, business, accounting, payroll, inventory, investment, money, inventory control, stock trading, financial advisor, tax advisor, credit.