Definition of Net investment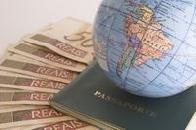 Net investment
Gross, or total, investment minus depreciation.


---
Net Investment
investment spending minus depreciation.


---
Related Terms:
The present value of the total sum of NPVs expected to result from
all of the firm's future investments.


---
a ratio that compares the present value of net cash flows to the present value of the net investment


---
a method of allocating joint cost to joint products using a
simulated net realizable value at the split-off point; approximated
value is computed as final sales price minus
incremental separate costs


---
The use of capital to create more money through the addition of fixed assets or through income producing vehicles.


---
Refers to various techniques and procedures
used to determine or to analyze future returns from an investment
of capital in order to evaluate the capital recovery pattern and the
periodic earnings from the investment. The two basic tools for capital
investment analysis are (1) spreadsheet models (which I strongly prefer)
and (2) mathematical equations for calculating the present value or
internal rate of return of an investment. Mathematical methods suffer
from a lack of information that the decision maker ought to consider. A
spreadsheet model supplies all the needed information and has other
advantages as well.


---
Money used to purchase fixed assets for a business, such as land, buildings, or machinery. Also, money invested in a business on the understanding that it will be used to purchase permanent assets rather than to cover day-to-day operating expenses.


---

Automatic reinvestment of shareholder dividends in more shares of a
company's stock, often without commissions. Some plans provide for the purchase of additional shares at a
discount to market price. Dividend reinvestment plans allow shareholders to accumulate stock over the Long
term using dollar cost averaging. The DRP is usually administered by the company without charges to the
holder.


---
Through equity investment, investors gain part ownership of the corporation. The primary type of equity investment is corporate stock.


---
An exchange arrangement formed in 1979 that involves the currencies
of European Union member countries.


---
The return one can expect to earn on an investment. See: capital asset
pricing model.


---
Offsetting exposures in one currency with exposures in the same or another currency,
where exchange rates are expected to move in such a way that losses or gains on the first exposed position
should be offset by gains or losses on the second currency exposure.


---
Total firm value minus total firm debt.


---
The acquisition abroad of physical assets such as plant and equipment, with
operating control residing in the parent corporation.


---
The options to identify additional, more valuable investment opportunities
in the future that result from a current opportunity or operation.


---
A GIC is an investment that gives you a guaranteed rate of return over a fixed period of time, usually between 30 days and 5 years. GICs are available from banks, trust companies, and other financial institutions.


---
Guaranteed investment contract (GIC)
A pure investment product in which a life company agrees, for a
single premium, to pay the principal amount of a predetermined annual crediting (interest) rate over the life of
the investment, all of which is paid at the maturity date.


---
International Monetary Fund
An organization founded in 1944 to oversee exchange arrangements of
member countries and to lend foreign currency reserves to members with short-term balance of payment
problems.


---
International Monetary Fund (IMF)
Organization originally established to manage the postwar fixed exchange rate system.


---
International Monetary Market (IMM)
A division of the CME established in 1972 for trading financial
futures. Related: Chicago Mercantile Exchange (CME).


---
Internet business model
a model that involves
(1) few physical assets,
(2) little management hierarchy, and
(3) a direct pipeline to customers


---
intranet
a mechanism for sharing information and delivering data from corporate databases to the local-area network (LAN) desktops


---
Investment
The commitment of funds (capital) in anticipation of an increased
return of funds at some point in the future


---
Investment analysts
Related: financial analysts


---
Investment bank
Financial intermediaries who perform a variety of services, including aiding in the sale of
securities, facilitating mergers and other corporate reorganizations, acting as brokers to both individual and
institutional clients, and trading for their own accounts. Underwriters.


---
Investment Banker
Middleman between a corporation issuing new securities and the public. The middleman buys the securities issue outright and then resells it to customers. Also called an underwriter.


---
investment center
a responsibility center in which the manager
is responsible for generating revenues and planning
and controlling expenses and has the authority to acquire,
dispose of, and use plant assets to earn the highest rate
of return feasible on those assets within the confines and
to the support of the organization's goals


---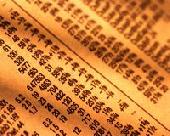 Investment centre
A division or unit of an organization that is responsible for achieving an adequate return on
the capital invested in the division or unit.


---
investment decision
a judgment about which assets will be
acquired by an entity to achieve its stated objectives


---
Investment decisions
Decisions concerning the asset side of a firm's balance sheet, such as the decision to
offer a new product.


---
investment grade
Bonds rated Baa or above by Moody's or BBB or above by Standard & Poor's.


---
Investment grade bonds
A bond that is assigned a rating in the top four categories by commercial credit
rating companies. For example, S&P classifies investment grade bonds as BBB or higher, and Moodys'
classifies investment grade bonds as Ba or higher. Related: High-yield bond.


---
Investment income
The revenue from a portfolio of invested assets.
investment management Also called portfolio management and money management, the process of
managing money.


---
Investment manager
Also called a portfolio manager and money manager, the individual who manages a
portfolio of investments.


---
Investment product line (IPML)
The line of required returns for investment projects as a function of beta
(nondiversifiable risk).


---
Investment Spending
Expenditures on capital goods including new housing. Financial ''investments" and sales of existing assets are not included.


---
Investment tax credit
Proportion of new capital investment that can be used to reduce a company's tax bill
(abolished in 1986).


---
Investment Tax Credit
A reduction in taxes offered to firms to induce them to increase investment spending.


---
Investment trust
A closed-end fund regulated by the investment Company Act of 1940. These funds have a
fixed number of shares which are traded on the secondary markets similarly to corporate stocks. The market
price may exceed the net asset value per share, in which case it is considered at a "premium." When the
market price falls below the NAV/share, it is at a "discount." Many closed-end funds are of a specialized
nature, with the portfolio representing a particular industry, country, etc. These funds are usually listed on US
and foreign exchanges.


---
Investment value
Related:straight value.


---
Investments
As a discipline, the study of financial securities, such as stocks and bonds, from the investor's
viewpoint. This area deals with the firm's financing decision, but from the other side of the transaction.


---
Legal investments
investments that a regulated entity is permitted to make under the rules and regulations
that govern its investing.


---
Monetarism
School of economic thought stressing the importance of the money supply in the economy. Adherents believe that the economy is inherently stable, so that policy is best undertaken through adoption of a policy rule.


---
Monetarist Rule
Proposal that the money supply be increased at a steady rate equal approximately to the real rate of growth of the economy. Contrast with discretionary policy.


---
Monetary Aggregate
Any measure of the economy's money supply.


---
Monetary Base
See money base.


---
Monetary gold
Gold held by governmental authorities as a financial asset.


---
Monetary / non-monetary method
Under this translation method, monetary items (e.g. cash, accounts
payable and receivable, and long-term debt) are translated at the current rate while non-monetary items (e.g.
inventory, fixed assets, and long-term investments) are translated at historical rates.


---
Monetary policy
Actions taken by the Board of Governors of the Federal Reserve System to influence the
money supply or interest rates.


---
Monetary Policy
Actions taken by the central bank to change the supply of money and the interest rate and thereby affect economic activity.


---
Monetizing the Debt
See printing money.


---
Mutually exclusive investment decisions
investment decisions in which the acceptance of a project
precludes the acceptance of one or more alternative projects.


---
Net adjusted present value
The adjusted present value minus the initial cost of an investment.


---
Net advantage of refunding
The net present value of the savings from a refunding.


---
Net advantage to leasing
The net present value of entering into a lease financing arrangement rather than
borrowing the necessary funds and buying the asset.


---
Net advantage to merging
The difference in total post- and pre-merger market value minus the cost of the merger.


---
net asset value
The value of all the holdings of a mutual fund, less the fund's liabilities.


---
Net asset value (NAV)
The value of a fund's investments. For a mutual fund, the net asset value per share
usually represents the fund's market price, subject to a possible sales or redemption charge. For a closed end
fund, the market price may vary significantly from the net asset value.


---
Net assets
The difference between total assets on the one hand and current liabilities and noncapitalized longterm
liabilities on the other hand.


---
Net benefit to leverage factor
A linear approximation of a factor, T*, that enables one to operationalize the
total impact of leverage on firm value in the capital market imperfections view of capital structure.


---
Net book value
The current book value of an asset or liability; that is, its original book value net of any
accounting adjustments such as depreciation.


---
Net Cash after Operations
Cash flow available for debt service—the payment of interest and principal on loans. Generally calculated as cash provided by operating activities before interest
expense.


---
Net cash balance
Beginning cash balance plus cash receipts minus cash disbursements.


---
Net change
This is the difference between a day's last trade and the previous day's last trade.


---
net cost of normal spoilage
the cost of spoiled work less the estimated disposal value of that work


---
Net Domestic Product
GDP minus depreciation.


---
Net errors and omissions
In balance of payments accounting, net errors and omissions record the statistical
discrepancies that arise in gathering balance of payments data.


---
Net Exports
Exports minus imports.


---
Net financing cost
Also called the cost of carry or, simply, carry, the difference between the cost of financing
the purchase of an asset and the asset's cash yield. Positive carry means that the yield earned is greater than
the financing cost; negative carry means that the financing cost exceeds the yield earned.


---
Net float
Sum of disbursement float and collection float.


---
net float
Difference between payment float and availability float.


---
Net income
The company's total earnings, reflecting revenues adjusted for costs of doing business,
depreciation, interest, taxes and other expenses.


---
NET INCOME
The profit a company makes after cost of goods sold, expenses, and taxes are subtracted from net sales.


---
Net income
The last line of the Income Statement; it represents the amount that the company earned during a specified period.


---
Net income
The excess of revenues over expenses, including the impact of income taxes.


---
net income (also called the bottom line, earnings, net earnings, and net
operating earnings)
This key figure equals sales revenue for a period
less all expenses for the period; also, any extraordinary gains and losses
for the period are included in this final profit figure. Everything is taken
into account to arrive at net income, which is popularly called the bottom
line. net income is clearly the single most important number in business
financial reports.


---
Net inventory
The current inventory balance, less allocated or reserved items.


---
Net lease
A lease arrangement under which the lessee is responsible for all property taxes, maintenance
expenses, insurance, and other costs associated with keeping the asset in good working condition.


---
Net National Product
GNP minus depreciation.


---
Net operating losses
Losses that a firm can take advantage of to reduce taxes.


---
Net operating margin
The ratio of net operating income to net sales.


---
Net Pay
The amount of an employee's wages payable after all tax and other deductions have been removed.


---
Net period
The period of time between the end of the discount period and the date payment is due.


---
Net present value
A discounted cash flow methodology that uses a required rate of
return (usually a firm's cost of capital) to determine the present value of a stream of
future cash flows, resulting in a net positive or negative value.


---
net present value method
a process that uses the discounted
cash flows of a project to determine whether the
rate of return on that project is equal to, higher than, or
lower than the desired rate of return


---
Net present value (NPV)
The present value of the expected future cash flows minus the cost.


---
Net present value (NPV)
A discounted cash flow technique used for investment appraisal that calculates the present value of future cash flows and deducts the initial capital investment.


---
net present value (NPV)
Equals the present value (PV) of a capital investment
minus the initial amount of capital that is invested, or the entry cost
of the investment. A positive NPV signals an attractive capital investment
opportunity; a negative NPV means that the investment is substandard.


---
Net Present Value (NPV)
The present value of all future cash inflows minus the present value
of all cash outflows


---
net present value (NPV)
the difference between the present values of all cash inflows and outflows for an investment project


---
net present value (NPV)
Present value of cash flows minus initial investment.


---
Net Present Value (NPV) Method
A method of ranking investment proposals. NPV is equal to the present value of the future returns, discounted at the marginal cost of capital, minus the present value of the cost of the investment.


---
Net present value of growth opportunities
A model valuing a firm in which net present value of new
investment opportunities is explicitly examined.


---
Net present value rule
An investment is worth making if it has a positive NPV. Projects with negative NPVs
should be rejected.


---
Net profit
See operating profit.


---
Net profit margin
net income divided by sales; the amount of each sales dollar left over after all expenses
have been paid.


---
Net Realizable Value
Selling price of an asset less expenses of bringing the asset into a saleable state and expenses of the sale.


---
net realizable value approach
a method of accounting for by-products or scrap that requires that the net realizable value of these products be treated as a reduction in the cost of the primary products; primary product cost may be reduced by decreasing either
(1) cost of goods sold when the joint products are sold or
(2) the joint process cost allocated to the joint products


---
net realizable value at split-off allocation
a method of allocating joint cost to joint products that uses, as the proration base, sales value at split-off minus all costs necessary
to prepare and dispose of the products; it requires
that all joint products be salable at the split-off point


---
Related to : financial, finance, business, accounting, payroll, inventory, investment, money, inventory control, stock trading, financial advisor, tax advisor, credit.