Definition of Leasing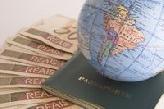 Leasing
Contract granting use of real estate, equipment, or other fixed assets for a specified time in exchange for payment, usually in the form of rent. The owner of the leased property is called the lessor, the user the lessee.
See Also:
* Capital Lease
* Operating Lease
* Sale and Leaseback


---
Related Terms:
The net present value of entering into a lease financing arrangement rather than
borrowing the necessary funds and buying the asset.


---
The amount of borrowing that leasing displaces. Firms that do a lot of leasing will be
forced to cut back on borrowing.


---
Individual or firm that extends money to a borrower with the expectation of being repaid, usually with interest. Lenders create debt in the form of loans. Lenders include financial institutions, leasing companies government lending agencies and automobile dealers.


---
Some insurance companies include this benefit option at no cost to their policy holders. The insurer considers on a case to case basis, the need for insurance funds before death. If the insured can demonstrate a shortened life of less than two years and with some insurers one year, the insurer will consider releasing up to 50% or a maximum of $100,000 of the life insurance coverage held by the insured. Not all insurers offer this benefit for free. The need has resulted in specific stand alone living benefit/critical illness policies coming into existence. Look under "Different types of Life Insurance" for further information. You might have heard of "Viatical Settlements", the practice of seriously ill people selling the rights to their life insurance policies to third parties. This practice is common in the United States but has not caught on in Canada.


---
An arrangement whereby a firm leases its own equipment, such as IBM leasing its own
computers, thereby competing with an independent leasing company.


---
The ability to produce a good or service with fewer resources than competitors. See also comparative advantage.


---
An offset to the accounts receivable balance, against which
bad debts are charged. The presence of this allowance allows one to avoid severe
changes in the period-to-period bad debt expense by expensing a steady amount to
the allowance account in every period, rather than writing off large bad debts to
expense on an infrequent basis.


---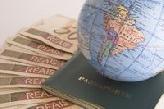 a method of allocating joint cost to joint products using a
simulated net realizable value at the split-off point; approximated
value is computed as final sales price minus
incremental separate costs


---
An account receivable that cannot be collected.


---
The amount of accounts receivable that is not expected to be collected.


---
Refers to accounts receivable from credit sales to customers
that a business will not be able to collect (or not collect in full). In hindsight,
the business shouldn't have extended credit to these particular
customers. Since these amounts owed to the business will not be collected,
they are written off. The accounts receivable asset account is
decreased by the estimated amount of uncollectible receivables, and the
bad debts expense account is increased this amount. These write-offs
can be done by the direct write-off method, which means that no
expense is recorded until specific accounts receivable are identified as
uncollectible. Or the allowance method can be used, which is based on
an estimated percent of bad debts from credit sales during the period.
Under this method, a contra asset account is created (called allowance
for bad debts) and the balance of this account is deducted from the
accounts receivable asset account.


---
A country has a comparative advantage over another country in the production of good A if to produce a unit of A it forgoes more of the production of good B than would the other country when it produces a unit of good A. Its efficiency in the production of good A relative to its efficiency in the production of good B is greater than is the case for the other country. See also absolute advantage.


---
The strategies, skills, knowledge, resources or competencies that differentiate a business from its competitors.


---
The cost of debt (bonds, loans, etc.) that a company is charged for
borrowing funds. A component of the cost of capital.


---
Money borrowed.


---
Debt
Borrowings from financiers.


---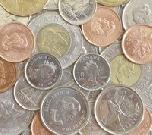 Debt
Funds owed to another entity.


---
Debt capacity
Ability to borrow. The amount a firm can borrow up to the point where the firm value no
longer increases.


---
Debt Capacity
An assessment of ability and willingness to repay a loan from anticipated future cash flow or other sources.


---
Debt (Credit Insurance)
Money, goods or services that someone is obligated to pay someone else in accordance with an expressed or implied agreement. debt may or may not be secured.


---
Debt/equity ratio
Indicator of financial leverage. Compares assets provided by creditors to assets provided
by shareholders. Determined by dividing long-term debt by common stockholder equity.


---
Debt/Equity Ratio
A comparison of debt to equity in a company's capital structure.


---
Debt Financing
Raising loan capital through the creation of debt by issuing a form of paper evidencing amounts owed and payable on specified dates or on demand.


---
Debt instrument
An asset requiring fixed dollar payments, such as a government or corporate bond.


---
Debt Instrument
Any financial asset corresponding to a debt, such as a bond or a treasury bill.


---
Debt leverage
The amplification of the return earned on equity when an investment or firm is financed
partially with borrowed money.


---
Debt limitation
A bond covenant that restricts in some way the firm's ability to incur additional indebtedness.


---
Debt market
The market for trading debt instruments.


---
Debt ratio
Total debt divided by total assets.


---
Debt Ratio
The percentage of debt that is used in the total capitalization of a
company. It is calculated by dividing the total book value of the
debt by the book value of all assets.


---
Debt relief
Reducing the principal and/or interest payments on LDC loans.


---
Debt securities
IOUs created through loan-type transactions - commercial paper, bank CDs, bills, bonds, and
other instruments.


---
Debt Security
A security representing a debt relationship with an enterprise, including a government
security, municipal security, corporate bond, convertible debt issue, and commercial
paper.


---
Debt service
Interest payment plus repayments of principal to creditors, that is, retirement of debt.


---
Debt-service coverage ratio
Earnings before interest and income taxes plus one-third rental charges, divided
by interest expense plus one-third rental charges plus the quantity of principal repayments divided by one
minus the tax rate.


---
Debt service parity approach
An analysis wherein the alternatives under consideration will provide the firm
with the exact same schedule of after-tax debt payments (including both interest and principal).


---
Debt swap
A set of transactions (also called a debt-equity swap) in which a firm buys a country's dollar bank
debt at a discount and swaps this debt with the central bank for local currency that it can use to acquire local
equity.


---
debt-to-equity ratio
A widely used financial statement ratio to assess the
overall debt load of a business and its capital structure, it equals total liabilities
divided by total owners' equity. Both numbers for this ratio are
taken from a business's latest balance sheet. There is no standard, or
generally agreed on, maximum ratio, such as 1:1 or 2:1. Every industry
is different in this regard. Some businesses, such as financial institutions,
have very high debt-to-equity ratios. In contrast, many businesses
use very little debt relative to their owners' equity.


---
Debtor in possession
A firm that is continuing to operate under Chapter 11 bankruptcy process.


---
Debtor-in-possession financing
New debt obtained by a firm during the Chapter 11 bankruptcy process.


---
Debtors
Sales to customers who have bought goods or services on credit but who have not yet paid their debt.


---
European Monetary System (EMS)
An exchange arrangement formed in 1979 that involves the currencies
of European Union member countries.


---
Exposure netting
Offsetting exposures in one currency with exposures in the same or another currency,
where exchange rates are expected to move in such a way that losses or gains on the first exposed position
should be offset by gains or losses on the second currency exposure.


---
Firm's net value of debt
Total firm value minus total firm debt.


---
Funded debt
debt maturing after more than one year.


---
funded debt
debt with more than 1 year remaining to maturity.


---
Interest rate on debt
The firm's cost of debt capital.


---
International Monetary Fund
An organization founded in 1944 to oversee exchange arrangements of
member countries and to lend foreign currency reserves to members with short-term balance of payment
problems.


---
International Monetary Fund (IMF)
Organization originally established to manage the postwar fixed exchange rate system.


---
International Monetary Market (IMM)
A division of the CME established in 1972 for trading financial
futures. Related: Chicago Mercantile Exchange (CME).


---
Internet business model
a model that involves
(1) few physical assets,
(2) little management hierarchy, and
(3) a direct pipeline to customers


---
intranet
a mechanism for sharing information and delivering data from corporate databases to the local-area network (LAN) desktops


---
Junior debt (subordinate debt)
debt whose holders have a claim on the firm's assets only after senior
debtholder's claims have been satisfied. Subordinated debt.


---
Long-term debt
An obligation having a maturity of more than one year from the date it was issued. Also
called funded debt.


---
Long-term debt
A debt for which payments will be required for a period of more than
one year into the future.


---
Long Term Debt
Liability due in a year or more.


---
Long-term debt/capitalization
Indicator of financial leverage. Shows long-term debt as a proportion of the
capital available. Determined by dividing long-term debt by the sum of long-term debt, preferred stock and
common stockholder equity.


---
Long-term debt ratio
The ratio of long-term debt to total capitalization.


---
Long-term debt to equity ratio
A capitalization ratio comparing long-term debt to shareholders' equity.


---
Mezzanine Debt
Refers to non-conventional debt that has a greater element of risk than secured debt but has less risk than equity.


---
MM's proposition I (debt irrelevance proposition)
The value of a firm is unaffected by its capital structure.


---
Monetarism
School of economic thought stressing the importance of the money supply in the economy. Adherents believe that the economy is inherently stable, so that policy is best undertaken through adoption of a policy rule.


---
Monetarist Rule
Proposal that the money supply be increased at a steady rate equal approximately to the real rate of growth of the economy. Contrast with discretionary policy.


---
Monetary Aggregate
Any measure of the economy's money supply.


---
Monetary Base
See money base.


---
Monetary gold
Gold held by governmental authorities as a financial asset.


---
Monetary / non-monetary method
Under this translation method, monetary items (e.g. cash, accounts
payable and receivable, and long-term debt) are translated at the current rate while non-monetary items (e.g.
inventory, fixed assets, and long-term investments) are translated at historical rates.


---
Monetary policy
Actions taken by the Board of Governors of the Federal Reserve System to influence the
money supply or interest rates.


---
Monetary Policy
Actions taken by the central bank to change the supply of money and the interest rate and thereby affect economic activity.


---
Monetizing the Debt
See printing money.


---
National Debt
The debt owed by the government as a result of earlier borrowing to finance budget deficits. That part of the debt not held by the central bank is the publically held national debt.


---
Net adjusted present value
The adjusted present value minus the initial cost of an investment.


---
Net advantage of refunding
The net present value of the savings from a refunding.


---
Net advantage to merging
The difference in total post- and pre-merger market value minus the cost of the merger.


---
net asset value
The value of all the holdings of a mutual fund, less the fund's liabilities.


---
Net asset value (NAV)
The value of a fund's investments. For a mutual fund, the net asset value per share
usually represents the fund's market price, subject to a possible sales or redemption charge. For a closed end
fund, the market price may vary significantly from the net asset value.


---
Net assets
The difference between total assets on the one hand and current liabilities and noncapitalized longterm
liabilities on the other hand.


---
Net benefit to leverage factor
A linear approximation of a factor, T*, that enables one to operationalize the
total impact of leverage on firm value in the capital market imperfections view of capital structure.


---
Net book value
The current book value of an asset or liability; that is, its original book value net of any
accounting adjustments such as depreciation.


---
Net Cash after Operations
Cash flow available for debt service—the payment of interest and principal on loans. Generally calculated as cash provided by operating activities before interest
expense.


---
Net cash balance
Beginning cash balance plus cash receipts minus cash disbursements.


---
Net change
This is the difference between a day's last trade and the previous day's last trade.


---
net cost of normal spoilage
the cost of spoiled work less the estimated disposal value of that work


---
Net Domestic Product
GDP minus depreciation.


---
Net errors and omissions
In balance of payments accounting, net errors and omissions record the statistical
discrepancies that arise in gathering balance of payments data.


---
Net Exports
Exports minus imports.


---
Net financing cost
Also called the cost of carry or, simply, carry, the difference between the cost of financing
the purchase of an asset and the asset's cash yield. Positive carry means that the yield earned is greater than
the financing cost; negative carry means that the financing cost exceeds the yield earned.


---
Net float
Sum of disbursement float and collection float.


---
net float
Difference between payment float and availability float.


---
Net income
The company's total earnings, reflecting revenues adjusted for costs of doing business,
depreciation, interest, taxes and other expenses.


---
NET INCOME
The profit a company makes after cost of goods sold, expenses, and taxes are subtracted from net sales.


---
Net income
The last line of the Income Statement; it represents the amount that the company earned during a specified period.


---
Net income
The excess of revenues over expenses, including the impact of income taxes.


---
net income (also called the bottom line, earnings, net earnings, and net
operating earnings)
This key figure equals sales revenue for a period
less all expenses for the period; also, any extraordinary gains and losses
for the period are included in this final profit figure. Everything is taken
into account to arrive at net income, which is popularly called the bottom
line. net income is clearly the single most important number in business
financial reports.


---
Net inventory
The current inventory balance, less allocated or reserved items.


---
Net investment
Gross, or total, investment minus depreciation.


---
Net Investment
Investment spending minus depreciation.


---
Net lease
A lease arrangement under which the lessee is responsible for all property taxes, maintenance
expenses, insurance, and other costs associated with keeping the asset in good working condition.


---
Net National Product
GNP minus depreciation.


---
Net operating losses
Losses that a firm can take advantage of to reduce taxes.


---
Net operating margin
The ratio of net operating income to net sales.


---
Net Pay
The amount of an employee's wages payable after all tax and other deductions have been removed.


---
Net period
The period of time between the end of the discount period and the date payment is due.


---
Related to : financial, finance, business, accounting, payroll, inventory, investment, money, inventory control, stock trading, financial advisor, tax advisor, credit.