Definition of Corporate bonds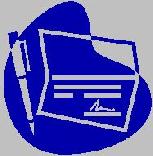 Corporate bonds
Debt obligations issued by corporations.


---
Related Terms:
A 1933 act in which Congress forbade commercial banks to own, underwrite, or deal in
corporate stock and corporate bonds.


---
The spread between two issues of the same maturity within a market sector. For
instance, the difference in interest rates offered for five-year industrial corporate bonds and five-year utility
corporate bonds.


---
corporate bonds arranged so that specified principal amounts become due on specified dates.
Related: term bonds.


---
A committee formed in response to SEC chairman Arthur Levitt's initiative to improve the financial
reporting environment in the United States. In a report dated February 1999, the committee
made recommendations for new rules for regulation of financial reporting in the United States that
either duplicated or carried forward the recommendations of the Treadway Commission.


---
Amounts owed by the company that have been formalized by a legal document called a bond.


---
bonds issued by emerging countries under a debt reduction plan.


---
A bond issued each year by the federal government. These bonds can be cashed in at any time for their full face value.


---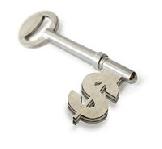 A bond in which the issuer (often a holding company) grants investors a lien on
stocks, notes, bonds, or other financial asset as security. Compare mortgage bond.


---
bonds that can be converted into common stock at the option of the holder.


---
The acquisition of one firm by anther firm.


---
A legal document creating a corporation.


---
One of the three areas of the discipline of finance. It deals with the operation of the firm
(both the investment decision and the financing decision) from that firm's point of view.


---
The application of financial principals within a corporation to create and
maintain value through decision making and proper resource management.


---
Financial planning conducted by a firm that encompasses preparation of both
long- and short-term financial plans.


---
The time that elapses between receipt of payment from a customer and the
depositing of the customer's check in the firm's bank account; the time required to process customer
payments.


---
Corporate tax view
The argument that double (corporate and individual) taxation of equity returns makes
debt a cheaper financing method.


---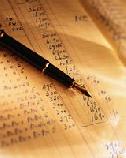 Corporate taxable equivalent
Rate of return required on a par bond to produce the same after-tax yield to
maturity that the premium or discount bond quoted would.


---
Cushion bonds
High-coupon bonds that sell at only at a moderate premium because they are callable at a
price below that at which a comparable non-callable bond would sell. Cushion bonds offer considerable
downside protection in a falling market.


---
Dollar bonds
Municipal revenue bonds for which quotes are given in dollar prices. Not to be confused with
"U.S. Dollar" bonds, a common term of reference in the Eurobond market.


---
Eurodollar bonds
Eurobonds denominated in U.S.dollars.


---
Euroyen bonds
Eurobonds denominated in Japanese yen.


---
General obligation bonds
Municipal securities secured by the issuer's pledge of its full faith, credit, and
taxing power.


---
Global bonds
bonds that are designed so as to qualify for immediate trading in any domestic capital market
and in the Euromarket.


---
International bonds
A collective term that refers to global bonds, Eurobonds, and foreign bonds.


---
Investment grade bonds
A bond that is assigned a rating in the top four categories by commercial credit
rating companies. For example, S&P classifies investment grade bonds as BBB or higher, and Moodys'
classifies investment grade bonds as Ba or higher. Related: High-yield bond.


---
Long bonds
bonds with a long current maturity. The "long bond" is the 30-year U.S. government bond.


---
Long bonds
bonds with a long current maturity. The "long bond" is the 30-year U.S. government bond.


---
Short bonds
bonds with short current maturities.


---
Term bonds
Often referred to as bullet-maturity bonds or simply bullet bonds, bonds whose principal is
payable at maturity. Related: serial bonds


---
Treasury bonds
Debt obligations of the U.S. Treasury that have maturities of 10 years or more.


---
Yankee bonds
Foreign bonds denominated in US$ issued in the United States by foreign banks and
corporations. These bonds are usually registered with the SEC. For example, bonds issued by originators with
roots in Japan are called Samurai bonds.


---
income funds
Mutual funds that seek regular income. This type of fund invests primarily in government, corporate and other types of bonds, debt securities, and other income producing securities and in certain circumstances can also hold common and preferred shares.


---
Market sectors
The classifications of bonds by issuer characteristics, such as state government, corporate, or utility.


---
Related to : financial, finance, business, accounting, payroll, inventory, investment, money, inventory control, stock trading, financial advisor, tax advisor, credit.