Definition of Common stock/other equity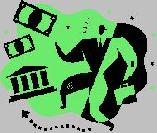 Common stock/other equity
Value of outstanding common shares at par, plus accumulated retained
earnings. Also called shareholders' equity.


---
Related Terms:
Cumulative gains or losses reported in shareholders'
equity that arise from changes in the fair value of available-for-sale securities, from the
effects of changes in foreign-currency exchange rates on consolidated foreign-currency financial
statements, certain gains and losses on financial derivatives, and from adjustments for underfunded
pension plans.


---
A merger or consolidation in which an acquirer purchases the acquiree's stock.


---
Publicly traded issues that may be collateralized by mortgages and MBSs.


---
The discount rate that reflects only the business risks of a project and abstracts from the
effects of financing.


---
The second-largest stock exchange in the United States. It trades
mostly in small-to medium-sized companies.


---
The ratio of total assets to stockholder equity.


---
Floating rate preferred stock, the dividend on which is adjusted every
seven weeks through a Dutch auction.


---

The beta of a stock is determined as follows:
[(n) (sum of (xy)) ]-[(sum of x) (sum of y)]
[(n) (sum of (xx)) ]-[(sum of x) (sum of x)]
where: n = # of observations (24-60 months)
x = rate of return for the S&P 500 Index
y = rate of return for the stock


---
The theoretical amount per share that each stockholder would receive if a company's assets were sold on the balance sheet's date. Book value equals:
(stockholders' equity) / (common stock shares outstanding)


---
A management style that de-emphasizes the significance of economic
and market cycles, focusing instead on the analysis of individual stocks.


---
Ownership shares issued by a business corporation. A business
corporation may issue more than one class of capital stock shares.
One class may give voting privileges in the election of the directors of the
corporation while the other class does not. One class (called preferred
stock) may entitle a certain amount of dividends per share before cash
dividends can be paid on the other class (usually called common stock).
stock shares may have a minimum value at which they have to be issued
(called the par value), or stock shares can be issued for any amount
(called no-par stock). stock shares may be traded on public markets such
as the New York stock Exchange or over the Nasdaq network. There are
about 10,000 stocks traded on public markets (although estimates vary
on this number). In this regard, I find it very interesting that there are
more than 8,000 mutual funds that invest in stocks.


---
The total amount of plant, equipment, and other physical capital.


---
Cash flow from operations minus preferred stock dividends, divided by the
number of common shares outstanding.


---
The representing of accounting information over multiple years as percentages
of amounts in an initial year.
common-size analysis The representing of balance sheet items as percentages of assets and of income
statement items as percentages of sales.


---
the minimum set of knowledge needed by a person to function effectively in a particular field


---
Common market
An agreement between two or more countries that permits the free movement of capital
and labor as well as goods and services.


---

Common Shares
Are equity instruments that take no security against assets, have no fixed terms of repayment and pay no fixed dividends.


---
common-size balance sheet
Balance sheet that presents items as a percentage of total assets.


---
common-size income statement
Income statement that presents items as a percentage of revenues.


---
Common stock
These are securities that represent equity ownership in a company. common shares let an
investor vote on such matters as the election of directors. They also give the holder a share in a company's
profits via dividend payments or the capital appreciation of the security.


---
Common stock
Shares of ownership sold to the public.


---
Common Stock
A financial security that represents an ownership claim on the
assets and earnings of a company. This claim is valid after the
claims of the debt providers and preferred stockholders have been
satisfied.


---
common stock
Ownership shares in a publicly held corporation.


---
Common Stock
That part of the capital stock of a corporation that carries voting rights and represents
the last claim on assets and dividends.


---
Common stock equivalent
A convertible security that is traded like an equity issue because the optioned
common stock is trading high.


---
Common stock market
The market for trading equities, not including preferred stock.


---
Common stock ratios
Ratios that are designed to measure the relative claims of stockholders to earnings
(cash flow per share), and equity (book value per share) of a firm.


---

Conflict between bondholders and stockholders
These two groups may have interests in a corporation that
conflict. Sources of conflict include dividends, distortion of investment, and underinvestment. Protective
covenants work to resolve these conflicts.


---
Consigned stocks
Inventories owned by a company, but located on the premises
of its agents or distributors.


---
Contra-equity account
An account that reduces an equity account. An example is Treasury stock.


---
Convertible exchangeable preferred stock
Convertible preferred stock that may be exchanged, at the
issuer's option, into convertible bonds that have the same conversion features as the convertible preferred
stock.


---
Convertible preferred stock
Preferred stock that can be converted into common stock at the option of the holder.


---
Cost of Common Stock
The rate of return required by the investors in the common stock of
the company. A component of the cost of capital.


---
Cost of Equity
Same as the cost of common stock. Sometimes viewed as the
rate of return stockholders require to maintain the market value of
the company's common stock.


---
Cost of Preferred Stock
The rate of return required by the investors in the preferred stock of
a company. A component of the cost of capital.


---
Cumulative preferred stock
Preferred stock whose dividends accrue, should the issuer not make timely
dividend payments. Related: non-cumulative preferred stock.


---
Debt/equity ratio
Indicator of financial leverage. Compares assets provided by creditors to assets provided
by shareholders. Determined by dividing long-term debt by common stockholder equity.


---
Debt/Equity Ratio
A comparison of debt to equity in a company's capital structure.


---
debt-to-equity ratio
A widely used financial statement ratio to assess the
overall debt load of a business and its capital structure, it equals total liabilities
divided by total owners' equity. Both numbers for this ratio are
taken from a business's latest balance sheet. There is no standard, or
generally agreed on, maximum ratio, such as 1:1 or 2:1. Every industry
is different in this regard. Some businesses, such as financial institutions,
have very high debt-to-equity ratios. In contrast, many businesses
use very little debt relative to their owners' equity.


---
Deferred equity
A common term for convertible bonds because of their equity component and the
expectation that the bond will ultimately be converted into shares of common stock.


---
Departmental stocks
The informal and frequently unauthorized retention of excess inventory on the shop floor, which is used as buffer safety stock.


---
Direct stock-purchase programs
The purchase by investors of securities directly from the issuer.


---
Dividend yield (Stocks)
Indicated yield represents annual dividends divided by current stock price.


---
Dual syndicate equity offering
An international equity placement where the offering is split into two
tranches - domestic and foreign - and each tranche is handled by a separate lead manager.


---
Earnings per share of common stock
How much profit a company made on each share of common stock this year.


---
Employee stock fund
A firm-sponsored program that enables employees to purchase shares of the firm's
common stock on a preferential basis.


---
Employee stock ownership plan (ESOP)
A company contributes to a trust fund that buys stock on behalf of
employees.


---
Employee Stock Ownership Plan (ESOP)
a profit-sharing compensation program in which investments are made in
the securities of the employer


---
Employee Stock Ownership Plan (ESOP)
A fund containing company stock and owned by employees, paid for by ongoing contributions by the employer.


---
Equity
Represents ownership interest in a firm. Also the residual dollar value of a futures trading account,
assuming its liquidation at the going market price.


---
Equity
Funds raised from shareholders.


---
Equity
Amounts contributed to the company by the owners (contributed capital) plus the residual earnings of the business (retained earnings).


---
equity
Refers to one of the two basic sources of capital for a business, the
other being debt (borrowed money). Most often, it is called owners'
equity because it refers to the capital used by a business that "belongs"
to the ownership interests in the business. Owners' equity arises from
two quite distinct sources: capital invested by the owners in the business
and profit (net income) earned by the business that is not distributed to
its owners (called retained earnings). Owners' equity in our highly developed
and sophisticated economic and legal system can be very complex—
involving stock options, financial derivatives of all kinds, different
classes of stock, convertible debt, and so on.


---
Equity
The difference between the total of all recorded assets and liabilities on the balance
sheet.


---
Equity
Ownership. common stock represents equity in a corporation.


---
Equity
The net worth of a business, consisting of capital stock, capital (or paid-in) surplus (or retained earnings), and, occasionally, certain net worth reserves. common equity is that part of the total net worth belonging to the common shareholders. Total equity includes preferred shareholders. The terms common stock, net worth, and common equity are frequently used interchangeably.


---
equity
The net worth of a company. This represents the ownership interest of the shareholders (common and preferred) of a company. For this reason, shares or stocks are often known as equities.


---
Equity-based insurance
Life insurance or annuity product in which the cash value and benefit level fluctuate according to the performance of an equity portfolio.


---
Equity Buy-Back
Refers to the investors percentage ownership of a company that can be re-acquired by the company, usually at a pre-determined amount.


---
Equity cap
An agreement in which one party, for an upfront premium, agrees to compensate the other at
specific time periods if a designated stock market benchmark is greater than a predetermined level.


---
Equity claim
Also called a residual claim, a claim to a share of earnings after debt obligation have been
satisfied.


---
Equity collar
The simultaneous purchase of an equity floor and sale of an equity cap.


---
Equity contribution agreement
An agreement to contribute equity to a project under certain specified
conditions.


---
Equity floor
An agreement in which one party agrees to pay the other at specific time periods if a specific
stock market benchmark is less than a predetermined level.


---
Equity investment
Through equity investment, investors gain part ownership of the corporation. The primary type of equity investment is corporate stock.


---
Equity kicker
Used to refer to warrants because they are usually issued attached to privately placed bonds.


---
Equity-linked policies
Related: Variable life


---
Equity market
Related:stock market


---
Equity Method
Accounting method for an equity security in cases where the investor has sufficient
voting interest to have significant influence over the operating and financial policies of an
investee.


---
Equity multiplier
Total assets divided by total common stockholders' equity; the amount of total assets per
dollar of stockholders' equity.


---
Equity options
Securities that give the holder the right to buy or sell a specified number of shares of stock, at
a specified price for a certain (limited) time period. Typically one option equals 100 shares of stock.


---
Equity Security
An ownership interest in an enterprise, including preferred and common stock.


---
Equity swap
A swap in which the cash flows that are exchanged are based on the total return on some stock
market index and an interest rate (either a fixed rate or a floating rate). Related: interest rate swap.


---
Equityholders
Those holding shares of the firm's equity.


---
Euroequity issues
Securities sold in the Euromarket. That is, securities initially sold to investors
simultaneously in several national markets by an international syndicate. Euromarket.
Related: external market


---
Exchange of stock
Acquisition of another company by purchase of its stock in exchange for cash or shares.


---
Floor stocks
Low-cost, high-usage inventory items stored near the shop floor,
which the production staff can use at will without a requisition and which are
expensed at the time of receipt, rather than being accounted for through a formal
inventory database.


---
Foreign equity market
That portion of the domestic equity market that represents issues floated by foreign companies.


---
GEMs (growing-equity mortgages)
Mortgages in which annual increases in monthly payments are used to
reduce outstanding principal and to shorten the term of the loan.


---
Growth stock
common stock of a company that has an opportunity to invest money and earn more than the
opportunity cost of capital.


---
Heavenly Parachute Stock Option
A nonqualified stock option that allows a deceased option holder's estate up to three years in which to exercise his or her
options.


---
Incentive Stock Option
An option to purchase company stock that is not taxable
to the employee at the time it is granted nor at the time when the employee
eventually exercises the option to buy stock.


---
Income stock
common stock with a high dividend yield and few profitable investment opportunities.


---
Investor's equity
The balance of a margin account. Related: buying on margin, initial margin requirement.


---
Letter stock
Privately placed common stock, so-called because the SEC requires a letter from the purchaser
stating that the stock is not intended for resale.


---
Leveraged equity
stock in a firm that relies on financial leverage. Holders of leveraged equity face the
benefits and costs of using debt.


---
Listed stocks
stocks that are traded on an exchange.


---
Listed stocks
stocks that are traded on an exchange.


---
Long-term debt to equity ratio
A capitalization ratio comparing long-term debt to shareholders' equity.


---
Make-to-stock
A production scheduling system under which products are completed
before the receipt of customer orders, which are filled from stock.


---
Margin account (Stocks)
A leverageable account in which stocks can be purchased for a combination of
cash and a loan. The loan in the margin account is collateralized by the stock and, if the value of the stock
drops sufficiently, the owner will be asked to either put in more cash, or sell a portion of the stock. Margin
rules are federally regulated, but margin requirements and interest may vary among broker/dealers.


---
New York Stock Exchange (NYSE)
Also known as the Big Board or The Exhange. More than 2,00 common
and preferred stocks are traded. The exchange is the older in the United States, founded in 1792, and the
largest. It is lcoated on Wall Street in New York City


---
No par value stock
stock issued by the company that does not have an arbitrary value (par value) assigned to it.


---
Non-cumulative preferred stock
Preferred stock whose holders must forgo dividend payments when the
company misses a dividend payment.
Related: Cumulative preferred stock


---
Nonqualified Stock Option
A stock option not given any favorable tax treatment
under the Internal Revenue Code. The option is taxed when it is exercised,
based on the difference between the option price and the fair market
value of the stock on that day.


---
Other assets
A cluster of accounts that are listed after fixed assets on the balance sheet,
and which contain minor assets that cannot be reasonably fit into any of the other
main asset categories.


---
Other capital
In the balance of payments, other capital is a residual category that groups all the capital
transactions that have not been included in direct investment, portfolio investment, and reserves categories. It
is divided into long-term capital and short-term capital and, because of its residual status, can differ from
country to country. Generally speaking, other long-term capital includes most non-negotiable instruments of a
year or more like bank loans and mortgages. other short-term capital includes financial assets of less than a
year such as currency, deposits, and bills.


---
Other current assets
Value of non-cash assets, including prepaid expenses and accounts receivable, due
within 1 year.


---
Other long term liabilities
Value of leases, future employee benefits, deferred taxes and other obligations
not requiring interest payments that must be paid over a period of more than 1 year.


---
Related to : financial, finance, business, accounting, payroll, inventory, investment, money, inventory control, stock trading, financial advisor, tax advisor, credit.