Definition of Bill and Hold Practices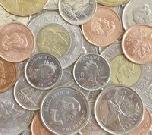 Bill and Hold Practices
Products that have been sold with an explicit agreement that delivery
will occur at a later, often yet-to-be-determined, date.
Capitalize To report an expenditure or accrual as an asset as opposed to expensing it and charging it against earnings currently.


---
Related Terms:
The annual rate of return that when compounded t times, would have
given the same t-period holding return as actually occurred from period 1 to period t.


---
General term for a document demanding payment.


---
A contract between the exporter and a transportation company in which the latter agrees to
transport the goods under specified conditions which limit its liability. It is the exporter's receipt for the goods
as well as proof that goods have been or will be received.


---
A listing of all the materials and quantities that go to make up a completed product.


---
a document that contains information about
the product materials components and their specifications
(including quality and quantities needed)


---
An itemization of the parts and subassemblies required to create a
product, frequently including assumed scrap rates that will arise as part of the production
process.


---
A listing of all parts and subassemblies required to produce one
unit of a finished product, including the required number of units of each part
and subassembly.


---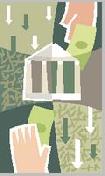 A bill of material that accounts for the generation and
cost implications of byproducts as a result of manufacturing the parent item.


---
A passive investment strategy with no active buying and selling of stocks from the
time the portfolio is created until the end of the investment horizon.


---
Very short maturity bills that the Treasury occasionally sells because its cash
balances are down and it needs money for a few days.


---
These two groups may have interests in a corporation that
conflict. Sources of conflict include dividends, distortion of investment, and underinvestment. Protective
covenants work to resolve these conflicts.


---
Revenue recognized to date under the percentage-of-completion method in excess of amounts billed. Also known as unbilled accounts
receivable.


---
Any and all steps used to play the financial numbers game, including
the aggressive choice and application of accounting principles, both within and beyond
the boundaries of generally accepted accounting principles, and fraudulent financial reporting.
Also included are steps taken toward earnings management and income smoothing. See Financial
Numbers Game.


---
One corporation holds shares in another firm.


---
An instrument evidencing the obligation of a seller to deliver securities sold to the buyer.
Occasionally used in the bill market.


---
Equityholders
Those holding shares of the firm's equity.


---

Foreign Corrupt Practices Act (FCPA)
a law passed by U.S. Congress in 1977 that makes it illegal for a U.S. company to engage in various "questionable" foreign payments and
makes it mandatory for a U.S. company to maintain accurate
accounting records and a reasonable system of internal
control


---
hold mission
a mission that attempts to protect the business
unit's market share and competitive position; typically pursued
by a business unit with a large market share in a
high-growth industry


---
Holder-of-record date
The date on which holders of record in a firm's stock ledger are designated as the
recipients of either dividends or stock rights. Also called date of record.


---
Holding company
A corporation that owns enough voting stock in another firm to control management and
operations by influencing or electing its board of directors.


---
Holding period
Length of time that an individual holds a security.


---
Holding period return
The rate of return over a given period.


---
Indented bill of material
A bill of material reporting format under which successively
lower levels of components are indented farther away from the left
margin.


---
Invoice billing
billing system in which the invoices are sent off at the time of customer orders are all separate
bills to be paid.


---
Leasehold improvement
This is any upgrade to leased property by a lessee that will be
usable for more than one year, and which exceeds the lessee's capitalization limit.
It is recorded as a fixed asset and depreciated over a period no longer than the life
of the underlying lease.


---
Leasehold improvements
The cost of improvements made to property that the company leases.


---
Matrix bill of material
A bill of materials chart listing the bills for similar products,
which is useful for determining common components.


---

Modular bill of material
A bill of material format in which components and subassemblies
are clustered by product option, so one can more easily plan for the
assembly of finished goods with different configurations.


---
Multilevel bill of material
An itemization of all bill of material components, including
a nested categorization of all components used for subassemblies.


---
online bill payment
The electronic payment of a bill via the Internet. The specified amount of the bill is electronically debited from your account.


---
Phantom bill of material
A bill of materials for a subassembly that is not normally
kept in stock, because it is used at once as part of a higher-level assembly or
finished product.


---
Policyholder
This is the person who owns a life insurance policy. This is usually the insured person, but it may also be a relative of the insured, a partnership or a corporation. There are instances in marriage breakup (or relationship breakup with dependent children) where appropriate life insurance on the support provider, owned and paid for by the ex-spouse receiving the support is an acceptable method of ensuring future security.


---
RATE OF RETURN ON STOCKHOLDERS' EQUITY
The percentage return or profit that management made on each dollar stockholders invested in a company. Here's how you figure it:
(Net income) / (Stockholders' equity)


---
RATIO OF DEBT TO STOCKHOLDERS' EQUITY
A ratio that shows which group—creditors or stockholders—has the biggest stake in or the most control of a company:
(Total liabilities) / (Stockholders' equity)


---
Repair bill of material
A special bill itemizing changes needed to refurbish an
existing product.


---
Shareholder
Owner of one or more shares of stock in a corporation.


---
Shareholder's Equity
Represents the total assets of a corporation less liabilities.


---
Shareholder value
Increasing the value of the business to its shareholders, achieved through a combination of
dividend and capital growth in the value of the shares.


---
Shareholders' equity
This is a company's total assets minus total liabilities. A company's net worth is the
same thing.


---
Shareholders' equity
The total amount of contributed capital and retained earnings; synonymous with stockholders' equity.


---
Shareholders' Equity
The residual interest or owners' claims on the assets of a corporation
that remain after deducting its liabilities.


---
Shareholders' funds
The capital invested in a business by the shareholders, including retained profits.


---
Shareholders' letter
A section of an annual report where one can find jargon-free discussions by
management of successful and failed strategies which provides guidance for the probing of the rest of the
report.


---
Single-level bill of material
A list of all components used in a parent item.


---
stakeholder
Anyone with a financial interest in the firm.


---
Stakeholders
All parties that have an interest, financial or otherwise, in a firm - stockholders, creditors,
bondholders, employees, customers, management, the community, and the government.


---
Statement billing
billing method in which the sales for a period such as a month (for which a customer also
receives invoices) are collected into a single statement and the customer must pay all of the invoices
represented on the statement.


---
Stockholder
holder of equity shares in a firm.


---
Stockholder
A person or entity that owns shares in a corporation.


---
Stockholder equity
Balance sheet item that includes the book value of ownership in the corporation. It
includes capital stock, paid in surplus, and retained earnings.


---
Stockholder's books
Set of books kept by firm management for its annual report that follows Financial
Accounting Standards Board rules. The tax books follow IRS tax rules.


---
Stockholder's equity
The residual claims that stockholders have against a firm's assets, calculated by
subtracting total liabilities from total assets.


---
Stockholders' equity
The total amount of contributed capital and retained earnings; synonymous with shareholders' equity.


---
stockholders' equity, statement of changes in
Although often considered
a financial statement, this is more in the nature of a supporting schedule
that summarizes in one place various changes in the owners' equity
accounts of a business during the period—including the issuance and
retirement of capital stock shares, cash dividends, and other transactions
affecting owners' equity. This statement (schedule) is very helpful
when a business has more than one class of stock shares outstanding
and when a variety of events occurred during the year that changed its
owners' equity accounts.


---
STOCKHOLDERS' (OR OWNERS') EQUITY
The value of the owners' interests in a company.


---
Summarized bill of materials
A bill of materials format showing the grand total
usage requirement for each component of a finished product.


---
T-bill
See Treasury bill.


---
T-period holding-period return
The percentage return over the T-year period an investment lasts.


---
Tax anticipation bills (TABs)
Special bills that the Treasury occasionally issues that mature on corporate
quarterly income tax dates and can be used at face value by corporations to pay their tax liabilities.


---
Threshold for refinancing
The point when the WAC of an MBS is at a level to induce homeowners to
prepay the mortgage in order to refinance to a lower-rate mortgage, generally reached when the WAC of the
MBS is 2% or more above currently available mortgage rates.


---
Treasury bill
Short-term U.S. government security issued at a discount from
the face value and paying the face value at maturity.


---
Treasury Bill
A short-term (less than one year) government discount bond.


---
Treasury Bill
Short-term government security.


---
Treasury bills
Debt obligations of the U.S. Treasury that have maturities of one year or less. Maturities for Tbills
are usually 91 days, 182 days, or 52 weeks.


---
U.S. Treasury bill
U.S. government debt with a maturity of less than a year.


---
Unbilled Accounts Receivable
Revenue recognized under the percentage-of-completion
method in excess of amounts billed. Also known as cost plus estimated earnings in excess of
billings.


---
Withholding tax
A tax levied by a country of source on income paid, usually on dividends remitted to the
home country of the firm operating in a foreign country. Tax levied on dividends paid abroad.


---
Related to : financial, finance, business, accounting, payroll, inventory, investment, money, inventory control, stock trading, financial advisor, tax advisor, credit.