Definition of With dividend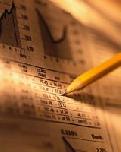 With dividend
Purchase of shares in which the buyer is entitled to the forthcoming dividend. Related: exdividend.


---
Related Terms:
With dividend.


---
An approximate measure of the liability of a plan in the event of a
termination at the date the calculation is performed. Related: projected benefit obligation.


---
A contra-fixed asset account representing the portion of the cost of a fixed asset that has been previously charged to expense. Each fixed asset account will have its own associated accumulated depreciation account.


---
A contra, or offset, account that is coupled
with the property, plant, and equipment asset account in which the original
costs of the long-term operating assets of a business are recorded.
The accumulated depreciation contra account accumulates the amount of
depreciation expense that is recorded period by period. So the balance in
this account is the cumulative amount of depreciation that has been
recorded since the assets were acquired. The balance in the accumulated
depreciation account is deducted from the original cost of the assets
recorded in the property, plant, and equipment asset account. The
remainder, called the book value of the assets, is the amount included on
the asset side of a business.


---
The sum total of all deprecation expense recognized to date
on a depreciable fixed asset.


---
cumulative gains or losses reported in shareholders'
equity that arise from changes in the fair value of available-for-sale securities, from the
effects of changes in foreign-currency exchange rates on consolidated foreign-currency financial
statements, certain gains and losses on financial derivatives, and from adjustments for underfunded
pension plans.


---
An amount of money invested plus the interest earned on that money.


---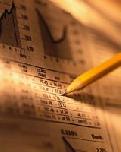 A location in which components destined for the shop floor are
accumulated before delivery.


---
a measure used in academic finance articles to measure the excess returns an investor would have received over a particular time period if he or she were invested in a particular stock.
This is typically used in control and takeover studies, where stockholders are paid a premium for being taken over. Starting some time period before the takeover (often five days before the first announced bid, but sometimes a longer period), the researchers calculate the actual daily stock returns for the target firm and subtract out the expected market returns (usually calculated using the firm's beta and applying it to overall market movements during the time period under observation).
The excess actual return over the capital asset pricing model-determined expected return market is called an ''abnormal return.'' The cumulation of the daily abnormal returns over the time period under observation is the CAR. The term CAR(-5, 0) means the CAR calculated from five days before the
announcement to the day of announcement. The CAR(-1, 0) is a control premium, although Mergerstat generally uses the stock price five days before announcement rather than one day before announcement as the denominator in its control premium calculation. However, the CAR for any period other than (-1, 0) is not mathematically equivalent to a control premium.


---
the approach to product costing that determines
which manufacturing costs are recorded as part
of product cost


---
With rights.


---
Sum of the differences between the expected return on a stock and the
actual return that comes from the release of news to the market.


---
A requirement that any missed preferred or preference stock dividends be paid
in full before any common dividend payment is made.


---
The cumulative, after-tax, prior-year effect of a change in accounting
principle. It is reported as a single line item on the income statement in the year of the
change in accounting principle. The cumulative-effect-type adjustment is the most common accounting
treatment afforded changes in accounting principle.


---
The change in earnings of previous years
based on the assumption that a newly adopted accounting principle had previously been in use.


---
Cumulative Effect of Accounting Change
The change in earnings of previous years assuming
that the newly adopted accounting principle had previously been in use.


---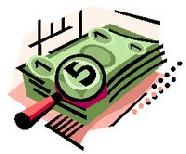 Cumulative preferred stock
Preferred stock whose dividends accrue, should the issuer not make timely
dividend payments. Related: non-cumulative preferred stock.


---
Cumulative probability distribution
A function that shows the probability that the random variable will
attain a value less than or equal to each value that the random variable can take on.


---
Cumulative Translation Adjustment (CTA) account
An entry in a translated balance sheet in which gains
and/or losses from translation have been accumulated over a period of years. The CTA account is required
under the FASB No. 52 rule.


---
Cumulative voting
A system of voting for directors of a corporation in which shareholder's total number of
votes is equal to his number of shares held times the number of candidates.


---
cumulative voting
Voting system in which all the votes one shareholder is allowed to cast can be cast for one candidate for the board of directors.


---
Daily Interest Accumulation
Account in which interest is accrued daily and credited to the account at the end of a specified time.


---
Documented discount notes
Commercial paper backed by normal bank lines plus a letter of credit from a
bank stating that it will pay off the paper at maturity if the borrower does not. Such paper is also referred to as
LOC (letter of credit) paper.


---
Non-cumulative preferred stock
Preferred stock whose holders must forgo dividend payments when the
company misses a dividend payment.
Related: cumulative preferred stock


---
operations flow document
a document listing all operations
necessary to produce one unit of product (or perform
a specific service) and the corresponding time allowed
for each operation


---
routing document
see operations flow document


---
Source document
The document that records a transaction and forms the basis for recording in a business's
accounting system.


---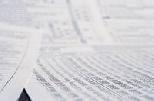 Unencumbered
Property free and clear of all liens (creditors' secured claims).


---
"Soft" Capital Rationing
Capital rationing that under certain circumstances can be violated or even viewed
as made up of targets rather than absolute constraints.


---
absorption costing
a cost accumulation and reporting
method that treats the costs of all manufacturing components
(direct material, direct labor, variable overhead, and
fixed overhead) as inventoriable or product costs; it is the
traditional approach to product costing; it must be used for
external financial statements and tax returns


---
Accounting system
A set of accounts that summarize the transactions of a business that have been recorded on source documents.


---
Accretion (of a discount)
In portfolio accounting, a straight-line accumulation of capital gains on discount
bond in anticipation of receipt of par at maturity.


---
accrued expenses payable
The account that records the short-term, noninterest-
bearing liabilities of a business that accumulate over time, such
as vacation pay owed to employees. This liability is different than
accounts payable, which is the liability account for bills that have been
received by a business from purchases on credit.


---
Accrued interest
The accumulated coupon interest earned but not yet paid to the seller of a bond by the
buyer (unless the bond is in default).


---
Accrued Interest
The amount of interest accumulated on a debt security between
interest paying dates


---
Activity-based costing
A method of costing that uses cost pools to accumulate the cost of significant business activities and then assigns the costs from the cost pools to products or services based on cost drivers.


---
Articles of incorporation
Legal document establishing a corporation and its structure and purpose.


---
Assuris
Assuris is a not for profit organization that protects Canadian policyholders in the event that their life insurance company should become insolvent. Their role is to protect policyholders by minimizing loss of benefits and ensuring a quick transfer of their policies to a solvent company where their benefits will continue to be honoured. Assuris is funded by the life insurance industry and endorsed by government. If you are a Canadian citizen or resident, and you purchased a product from a member life insurance company in Canada, you are protected by Assuris.
All life insurance companies authorized to sell in Canada are required, by the federal, provincial and territorial regulators, to become members of Assuris. Members cannot terminate their membership as long as they are licensed to write business in Canada or have any in force business in Canada.
If your life insurance company fails, your policies will be transferred to a solvent company. Assuris guarantees that you will retain at least 85% of the insurance benefits you were promised. Insurance benefits include Death, Health Expense, Monthly Income and Cash Value. Your deposit type products will also be transferred to a solvent company. For these products, Assuris guarantees that you will retain 100% of your Accumulated Value up to $100,000. Deposit type products include accumulation annuities, universal life overflow accounts, premium deposit accounts and dividend deposit accounts. The key to Assuris protection is that it is applied to all benefits of a similar type. If you have more than one policy with the failed company, you will need to add together all similar benefits before applying the Assuris protection. The Assuris website can be found at www.assuris.ca.


---
Bill of exchange
General term for a document demanding payment.


---
bill of materials
a document that contains information about
the product materials components and their specifications
(including quality and quantities needed)


---
Bonds payable
Amounts owed by the company that have been formalized by a legal document called a bond.


---
Book profit
The cumulative book income plus any gain or loss on disposition of the assets on termination of the SAT.


---
BOOK VALUE
An asset's cost basis minus accumulated depreciation.


---
budget manual
a detailed set of documents that provides information
and guidelines about the budgetary process


---
Capital
The investment by a company's owners in a business, plus the impact of any
accumulated gains or losses.


---
Change in Accounting Principle
A change from one generally accepted accounting principle to another generally accepted accounting principle—for example, a change from capitalizing expenditures
to expensing them. A change in accounting principle is accounted for in most instances
as a cumulative-effect–type adjustment.


---
Common stock/other equity
Value of outstanding common shares at par, plus accumulated retained
earnings. Also called shareholders' equity.


---
Completed-Contract Method
A contract accounting method that recognizes contract revenue
only when the contract is completed. All contract costs are accumulated and reported as expense
when the contract revenue is recognized.


---
Compounding
The process of accumulating the time value of money forward in time. For example, interest
earned in one period earns additional interest during each subsequent time period.


---
Confidentiality Agreement
A legal document whereby the one party, usually the prospective investor, pledges to keep strictly confidential, and return on request, any and all information provided by the entrepreneur seeking funding.


---
Configuration audit
A review of all engineering documentation used as the basis
for a manufactured product to see if the documentation accurately represents
the finished product.


---
Configuration control
Verifying that a delivered product matches authorizing
engineering documentation. This also refers to engineering changes made subsequent
to the initial product release.


---
Continuous compounding
The process of accumulating the time value of money forward in time on a
continuous, or instantaneous, basis. Interest is earned continuously, and at each instant, the interest that
accrues immediately begins earning interest on itself.


---
Convention statement
An annual statement filed by a life insurance company in each state where it does
business in compliance with that state's regulations. The statement and supporting documents show, among
other things, the assets, liabilities, and surplus of the reporting company.


---
Corporate charter
A legal document creating a corporation.


---
Cost of goods sold
The accumulated total of all costs used to create a product or service,
which is then sold. These costs fall into the general sub-categories of direct
labor, materials, and overhead.


---
cost of production report
a process costing document that
details all operating and cost information, shows the computation
of cost per equivalent unit, and indicates cost assignment
to goods produced during the period


---
Creditor Proof Protection
The creditor proof status of such things as life insurance, non-registered life insurance investments, life insurance RRSPs and life insurance RRIFs make these attractive products for high net worth individuals, professionals and business owners who may have creditor concerns. Under most circumstances the creditor proof rules of the different provincial insurance acts take priority over the federal bankruptcy rules.
The provincial insurance acts protect life insurance products which have a family class beneficiary. Family class beneficiaries include the spouse, parent, child or grandchild of the life insured, except in Quebec, where creditor protection rules apply to spouse, ascendants and descendants of the insured. Investments sold by other financial institutions do not offer the same security should the holder go bankrupt. There are also circumstances under which the creditor proof protections do not hold for life insurance products. Federal bankruptcy law disallows the protection for any transfers made within one year of bankruptcy. In addition, should it be found that a person shifted money to an insurance company fund in bad faith for the specific purpose of avoiding creditors, these funds will not be creditor proof.


---
Declining balance
An accelerated depreciation method that calculates depreciation each year by applying a fixed rate to the asset's book (cost–accumulated depreciation) value. Depreciation stops when the asset's book value reaches its salvage value.


---
Deemed Disposition
Under certain circumstances, taxation rules assume that a transfer of property has occurred, even though there has not been an actual purchase or sale. This could happen upon death or transfer of ownership.


---
Deficit
Anegative balance in the retained earnings account that is caused by cumulative
losses that exceed the amount of equity.


---
Dividend
As the term dividend relates to a corporation's earnings, a dividend is an amount paid per share from a corporation's after tax profits. Depending on the type of share, it may or may not have the right to earn any dividends and corporations may reduce or even suspend dividend payments if they are not doing well. Some dividends are paid in the form of additional shares of the corporation. Dividends paid by Canadian corporations qualify for the dividend tax credit and are taxed at lower rates than other income.
As the term dividend relates to a life insurance policy, it means that if that policy is "participating", the policy owner is entitled to participate in an equitable distribution of the surplus earnings of the insurance company which issued the policy. Surpluses arise primarily from three sources:
1) the difference between anticipated and actual operating expenses,
2) the difference between anticipated and actual claims experience, and
3) interest earned on investments over and above the rate required to maintain policy reserves. Having regard to the source of the surplus, the "dividend" so paid can be considered, in part at least, as a refund of part of the premium paid by the policy owner.
Life insurance policy owners of participating policies usually have four and sometimes five dividend options from which to choose:
1) take the dividend in cash,
2) apply the dividend to reduce current premiums,
3) leave the dividends on deposit with the insurance company to accumulate at interest like a savings plan,
4) use the dividends to purchase paid-up whole life insurance to mature at the same time as the original policy,
5) use the dividends to purchase one year term insurance equal to the guaranteed cash value at the end of the policy year, with any portion of the dividend not required for this purpose being applied under one of the other dividend options.
NOTE: It is suggested here that if you have a participating whole life policy and at the time of purchase received a "dividend projection" of incredible future savings, ask for a current projection. Life insurance company's surpluses are not what they used to be.


---
Dividend reinvestment plan (DRP)
Automatic reinvestment of shareholder dividends in more shares of a
company's stock, often without commissions. Some plans provide for the purchase of additional shares at a
discount to market price. Dividend reinvestment plans allow shareholders to accumulate stock over the Long
term using dollar cost averaging. The DRP is usually administered by the company without charges to the
holder.


---
EDGAR
The Securities & Exchange Commission uses Electronic Data Gathering and Retrieval to transmit
company documents such as 10-Ks, 10-Qs, quarterly reports, and other SEC filings, to investors.


---
employee time sheet
a source document that indicates, for each employee, what jobs were worked on during the day and for what amount of time


---
Exclusion
A specific condition or circumstance listed in the policy that are not covered by the policy


---
Face Value
The nominal value which appears on the face of a document recording an entitlement, generally an amount of money that has to be repaid on the maturity of a debt instrument.


---
FASB No. 52
The U.S. accounting standard which was replaced by FASB No. 8. U.S. companies are required
to translate foreign accounts by the current rate and report the changes from currency fluctuations in a
cumulative translation adjustment account in the equity section of the balance sheet.


---
Financial Covenants
A promise made related to financial conditions or events. Often a promise not to allow certain balance sheet items or ratios to fall below an agreed level. Usually found in loan documents, as a protection mechanism.


---
Fixed Assets
Land, buildings, plant, equipment, and other assets acquired for carrying on the business of a company with a life exceeding one year. Normally expressed in financial accounts at cost, less accumulated depreciation.


---
goal congruence
a circumstance in which the personal and
organizational goals of decision makers throughout a firm
are consistent and mutually supportive


---
Hard capital rationing
Capital rationing that under no circumstances can be violated.


---
Income from Continuing Operations
After-tax net income before discontinued operations,
extraordinary items, and the cumulative effect of changes in accounting principle.


---
income funds
Mutual funds that seek regular income. This type of fund invests primarily in government, corporate and other types of bonds, debt securities, and other income producing securities and in certain circumstances can also hold common and preferred shares.


---
Insured Retirement Plan
This is a recently coined phrase describing the concept of using Universal Life Insurance to tax shelter earnings which can be used to generate tax-free income in retirement. The concept has been described by some as "the most effective tax-neutralization strategy that exists in Canada today."
In addition to life insurance, a Universal Life Policy includes a tax-sheltered cash value fund that cannot exceed the policy's face value. Deposits made into the policy are partially used to fund the life insurance and partially grow tax sheltered inside the policy. It should be pointed out that in order for this to work, you must make deposits into this kind of policy well in excess of the cost of the underlying insurance. Investment of the cash value inside the policy are commonly mutual fund type investments. Upon retirement, the policy owner can draw on the accumulated capital in his/her policy by using the policy as collateral for a series of demand loans at the bank. The loans are structured so the sum of money borrowed plus interest never exceeds 75% of the accumulated investment account. The loans are only repaid with the tax free death benefit at the death of the policy holder. Any remaining funds are paid out tax free to named beneficiaries.
Recognizing the value to policy holders of this use of Universal Life Insurance, insurance companies are reworking features of their products to allow the policy holder to ask to have the relationship of insurance to investment growth tracked so that investment growth inside the policy may be maximized. The only potential downside of this strategy is the possibility of the government changing the tax rules to prohibit using a life insurance product in this manner.


---
Invoice
A document submitted to a customer, identifying a transaction for which the
customer owes payment to the issuer.


---
Job costing
A method of accounting that accumulates the costs of a product/service that is produced either
customized to meet a customer's specification or in a batch of identical product/services.


---
job order cost sheet
a source document that provides virtually
all the financial information about a particular job;
the set of all job order cost sheets for uncompleted jobs
composes the Work in Process Inventory subsidiary ledger


---
Letter of Intent
A document signifying genuine interest in reaching a final agreement, conditional upon the results of more detailed due diligence and negotiations.


---
life cycle costing
the accumulation of costs for activities that
occur over the entire life cycle of a product from inception
to abandonment by the manufacturer and consumer


---
Lifecycle costing
An approach to costing that estimates and accumulates the costs of a product/service over
its entire lifecycle, i.e. from inception to abandonment.


---
Majority voting
Voting system under which each director is voted upon separately. Related: cumulative voting.


---
material requisition form
a source document that indicates
the types and quantities of material to be placed into production
or used in performing a service; it causes materials
and its cost to be released from the Raw Material Inventory
warehouse and sent to Work in Process Inventory


---
Materials requisition
A document listing the quantities of specific parts to be withdrawn
from inventory.


---
Multirule system
A technical trading strategy that combines mechanical rules, such as the CRISMA
(cumulative volume, relative strength, moving average) Trading System of Pruitt and White.


---
Non-Smoker Discount
In October 1996 it was announced in the international news that scientists had finally located the link between cigarette smoking and lung cancer. In the early 1980's, some Canadian Life Insurance Companies had already started recognizing that non-smokers had a better life expectancy than smokers so commenced offering premium discounts for life insurance to new applicants who have been non-smokers for at least 12 months before applying for coverage. Today, most life insurance companies offer these discounts.
Savings to non-smokers can be up to 50% of regular premium depending on age and insurance company. Most life insurance companies offering non-smoker rates insist that the person applying for coverage have abstained from any form of tobacco or marijuana for at least twelve months, some companies insist on longer periods, up to 15 years.
Tobacco use is generally considered to be cigarettes, cigarillos, cigars, pipes, chewing tobacco, nicorette gum, snuff, marijuana and nicotine patches. In addition to these, if anyone tests positive to cotinine, a by-product of nicotine, they are also considered a smoker. There are some insurance companies which allow moderate or occasional use of cigars, cigarillos or pipes as acceptable for non-smoker status. Experienced brokers are aware of how to locate these insurance companies and save you money.
Special care should be taken by applicants for coverage who qualify for non-smoker rates by virtue of having ceased a smoking habit for the required period before application, but for some reason, fall back into the smoking habit some time after obtaining coverage. While contractually, the insurance company is still bound to a non-smoking rate, the facts of the applicant's smoking hiatus may become vague over the subsequent years of the resumed habit and at time of death claim, the insurance company may decide to contest the original non-smoking declaration. The consequence is not simply a need to back pay the difference between non-smoker and smoker rates but in reality the possibility of denial of death claim. It is therefore, important to advise the servicing broker as well as the insurance company of the change in smoking habits to make certain that sufficient evidence is documented to track the non-smoking period.


---
Notes payable
Amounts owed by the company that have been formalized by a legal document called a note.


---
NOW Account
Negotiable order of withdrawal account, an interest-bearing bank account on which a special check called a negotiable order of withdrawal could be written. Because NOWs are not technically checks, by this means it was possible for banks to circumvent Fed regulations prohibiting payment of interest on checking accounts.


---
Offering memorandum
A document that outlines the terms of securities to be offered in a private placement.


---
Offering Memorandum
A "prosperous-like" document providing detailed descriptions of a company's past, present, and prospective business operations. It is normally prepared for the use of potential purchasers of securities offered under the seed capital or private placement prospectus exemptions.


---
owners' equity
Refers to the capital invested in a business by its shareowners
plus the profit earned by the business that has not been distributed
to its shareowners, which is called retained earnings. Owners'
equity is one of the two basic sources of capital for a business, the other
being borrowed money, or debt. The book value, or value reported in a
balance sheet for owners' equity, is not the market value of the business.
Rather, the balance sheet value reflects the historical amounts of capital
invested in the business by the owners over the years plus the accumulation
of yearly profits that were not paid out to owners.


---
Packing slip
A document attached to a customer shipment, describing the contents
of the items shipped, as well as their part number and quantity.


---
Pallet ticket
A document attached to a pallet, showing the description, part number,
and quantity of the item contained on the pallet.


---
Percentage Depletion
A deduction against taxable income permitted companies in the natural
resources industry equal to a percentage of gross income generated by a property. The deduction
is permitted even if it results cumulatively in more than 100% of the cost of the property being
deducted over time. Thus, percentage depletion can create a permanent difference between book
income and taxable income.


---
Personal Guarantee
A legal document whereby an individual takes responsibility for payment of debt or performance of some obligation if the person/company primarily liable fails to perform.


---
Picking list
A document listing items to be removed from stock, either for delivery to the shop floor for production purposes or for delivery to a customer.


---
Policy
A written document that serves as evidence of insurance coverage and contains pertinent information about the benefits, coverage and owner, as well as its associated directives and obligations.


---
process costing system
a method of accumulating and assigning costs to units of production in companies producing large quantities of homogeneous products;
it accumulates costs by cost component in each production department and assigns costs to units using equivalent units of production


---
product cost
This is a key factor in the profit model of a business. Product
cost is the same as purchase cost for a retailer or wholesaler (distributor).
A manufacturer has to accumulate three different types of production
costs to determine product cost: direct materials, direct labor, and
manufacturing overhead. The cost of products (goods) sold is deducted
from sales revenue to determine gross margin (also called gross profit),
which is the first profit line reported in an external income statement
and in an internal profit report to managers.


---
Project notes (PNs)
Project notes are issued by municipalities to finance federally sponsored programs in
urban renewal and housing and are guaranteed by the U.S. Department of Housing and Urban Development.
Project financing A form of asset-based financing in which a firm finances a discrete set of assets on a standalone
basis.
Projected benefit obligation (PBO) A measure of a pension plan's liability at the calculation date assuming
that the plan is ongoing and will not terminate in the foreseeable future. Related:accumulated benefit obligation.


---
Related to : financial, finance, business, accounting, payroll, inventory, investment, money, inventory control, stock trading, financial advisor, tax advisor, credit.