Definition of Warrant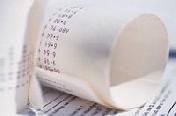 Warrant
A security entitling the holder to buy a proportionate amount of stock at some specified future date
at a specified price, usually one higher than current market. This "warrant" is then traded as a security, the
price of which reflects the value of the underlying stock. warrants are issued by corporations and often used
as a "sweetener" bundled with another class of security to enhance the marketability of the latter. warrants are
like call options, but with much longer time spans -- sometimes years. In addition, warrants are offered by
corporations whereas exchange traded call options are not issued by firms.


---
warrant
Right to buy shares from a company at a stipulated price before a set date.


---
Related Terms:
A warrant entitles the holder to buy a given number of shares of stock at a stipulated
price. A detachable warrant is one that may be sold separately from the package it may have originally been
issued with (usually a bond).


---
warrant that allows the user to purchase a bond only by surrendering an existing bond
with similar terms.


---
A stock index option issued by either a corporate or sovereign entity as part of a security
offering, and guaranteed by an option clearing corporation.


---
warrants that have no expiration date.


---
A eurobond that can be converted into another asset, often through exercise of
attached warrants.


---
Used to refer to warrants because they are usually issued attached to privately placed bonds.


---

Earnings per share expressed as if all outstanding convertible securities
and warrants have been exercised.


---
The security to which a warrant is attached.


---
Terms that refer to the combination of
capital sources that a business has tapped for investing in its assets—in
particular, the mix of its interest-bearing debt and its owners' equity. In a
more sweeping sense, the terms also include appendages and other features
of the basic debt and equity instruments of a business. Such things
as stock options, stock warrants, and convertible features of preferred
stock and notes payable are included in the more inclusive sense of the
terms, as well as any debt-based and equity-based financial derivatives
issued by the business.


---
A change in the implementation of an existing accounting
policy. A common example would be extending the useful life or changing the expected residual
value of a fixed asset. Another would be making any necessary adjustments to allowances for
uncollectible accounts, warranty obligations, and reserves for inventory obsolescense.


---
Qualified investments is the term used for investments that can be held in an RSP. These investments generally include:
Canadian dollar savings accounts, guaranteed investment certificates, term deposits
shares of Canadian and foreign companies listed on a prescribed stock exchange
shares of some over-the-counter U.S. and Canadian companies
shares of some small businesses
certain types of bonds and money-market investments such as treasury bills, Canada Savings Bonds, Government of Canada bonds, provincial government bonds, Crown Corporation bonds, bonds issued by Canadian corporations listed on a prescribed stock exchange, and certain strip bonds
certain types of mortgages, including your own
certain covered call options, warrants and rights
certain mutual funds


---
Related to : financial, finance, business, accounting, payroll, inventory, investment, money, inventory control, stock trading, financial advisor, tax advisor, credit.