Definition of value-added (VA) activity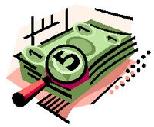 value-added (VA) activity
an activity that increases the worth of the product or service to the customer


---
Related Terms:
an activity that is necessary for the operation of the business but for which a customer would not want to pay


---
an activity that increases the time spent on a product or service but that does not increase its worth or value to the customer


---
The ability to produce a good or service with fewer resources than competitors. See also comparative advantage.


---
The sum of all the interest options in your policy, including interest.


---
Money owed by customers.


---
Amounts owed to a company by customers that it sold to on credit. Total accounts receivable are usually reduced by an allowance for doubtful accounts.


---
Amounts owed to the company, generally for sales that it has made.


---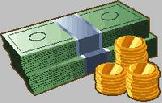 Short-term, non-interest-bearing debts owed to a
business by its customers who bought goods and services from the business
on credit. Generally, these debts should be collected within a month
or so. In a balance sheet, this asset is listed immediately after cash.
(Actually the amount of short-term marketable investments, if the business
has any, is listed after cash and before accounts receivable.)
Accounts receivable are viewed as a near-cash type of asset that will be
turned into cash in the short run. A business may not collect all of its
accounts receivable. See also bad debts.


---
A current asset on the balance sheet, representing short-term
amounts due from customers who have purchased on account.


---
Amounts due from customers for sales on open account, not evidenced
by a signed note.


---
Money owed to a business for merchandise or services sold on open account.


---
The number of days it would take to collect the ending
balance in accounts receivable at the year's average rate of revenue per day. Calculated as
accounts receivable divided by revenue per day (revenue divided by 365).


---
The ratio of net credit sales to average accounts receivable, a measure of how
quickly customers pay their bills.


---
A ratio computed by dividing annual
sales revenue by the year-end balance of accounts receivable. Technically
speaking, to calculate this ratio the amount of annual credit sales should
be divided by the average accounts receivable balance, but this information
is not readily available from external financial statements. For
reporting internally to managers, this ratio should be refined and finetuned
to be as accurate as possible.


---
An amount of money invested plus the interest earned on that money.


---
activity
a repetitive action performed in fulfillment of business functions


---
activity analysis
the process of detailing the various repetitive actions that are performed in making a product or
providing a service, classifying them as value-added and
non-value-added, and devising ways of minimizing or eliminating
non-value-added activities


---
Activity-based budgeting
A method of budgeting that develops budgets based on expected activities and cost drivers – see also activity-based costing.


---
activity-based budgeting (ABB)
planning approach applying activity drivers to estimate the levels and costs of activities necessary to provide the budgeted quantity and
quality of production


---
Activity-based costing
A method of costing that uses cost pools to accumulate the cost of significant business activities and then assigns the costs from the cost pools to products or services based on cost drivers.


---
activity based costing (ABC)
A relatively new method advocated for the
allocation of indirect costs. The key idea is to classify indirect costs,
many of which are fixed in amount for a period of time, into separate
activities and to develop a measure for each activity called a cost driver.
The products or other functions in the business that benefit from the
activity are allocated shares of the total indirect cost for the period based
on their usage as measured by the cost driver.


---
activity-based costing (ABC)
a process using multiple cost drivers to predict and allocate costs to products and services;
an accounting system collecting financial and operational
data on the basis of the underlying nature and extent
of business activities; an accounting information and
costing system that identifies the various activities performed
in an organization, collects costs on the basis of
the underlying nature and extent of those activities, and
assigns costs to products and services based on consumption
of those activities by the products and services


---
Activity-based costing (ABC)
A cost allocation system that compiles costs and assigns
them to activities based on relevant activity drivers. The cost of these activities can
then be charged to products or customers to arrive at a much more relevant allocation
of costs than was previously the case.


---
activity-based management (ABM)
a discipline that focuses on the activities incurred during the production/performance process as the way to improve the value received
by a customer and the resulting profit achieved by providing
this value


---
activity center
a segment of the production or service
process for which management wants to separately report
the costs of the activities performed


---
activity driver
a measure of the demands on activities and,
thus, the resources consumed by products and services;
often indicates an activity's output


---
Adjusted present value (APV)
The net present value analysis of an asset if financed solely by equity
(present value of un-levered cash flows), plus the present value of any financing decisions (levered cash
flows). In other words, the various tax shields provided by the deductibility of interest and the benefits of
other investment tax credits are calculated separately. This analysis is often used for highly leveraged
transactions such as a leverage buy-out.


---
Advance
A payment made by a customer to the company, or by the company to a
supplier, in advance of the performance of any associated service or delivery of
product.


---
Advance commitment
A promise to sell an asset before the seller has lined up purchase of the asset. This
seller can offset risk by purchasing a futures contract to fix the sales price.


---
Advance material request
Very early orders for materials before the completion
of a product design, given the long lead times required to supply some items.


---
Allocation base A measure of activity or volume such as labour
hours, machine hours or volume of production
used to apportion overheads to products and
services.


---
approximated net realizable value at split-off allocation
a method of allocating joint cost to joint products using a
simulated net realizable value at the split-off point; approximated
value is computed as final sales price minus
incremental separate costs


---
Asset activity ratios
Ratios that measure how effectively the firm is managing its assets.


---
Automated storage/retrieval system
A racking system using automated systems
to load and unload the racks.


---
Availability float
Checks deposited by a company that have not yet been cleared.


---
availability float
Checks already deposited that have not yet been cleared.


---
Available-for-Sale Security
A debt or equity security not classified as a held-to-maturity security or a trading security. Can be classified as a current or noncurrent investment depending on the intended holding period.


---
Average age of accounts receivable
The weighted-average age of all of the firm's outstanding invoices.


---
Average collection period, or days' receivables
The ratio of accounts receivables to sales, or the total
amount of credit extended per dollar of daily sales (average AR/sales * 365).


---
Beggar-thy-neighbor devaluation
A devaluation that is designed to cheapen a nation's currency and thereby
increase its exports at other countries' expense and reduce imports. Such devaluations often lead to trade wars.


---
Benefit Value
The amount of cash payable on a benefit.


---
Bond-equivalent basis
The method used for computing the bond-equivalent yield.


---
Bond equivalent yield
Bond yield calculated on an annual percentage rate method. Differs from annual
effective yield.


---
Bond-equivalent yield
The annualized yield to maturity computed by doubling the semiannual yield.


---
Bond Equivalent Yield
Bond yield calculated on an annual percentage rate method


---
Bond value
With respect to convertible bonds, the value the security would have if it were not convertible
apart from the conversion option.


---
Book value
A company's book value is its total assets minus intangible assets and liabilities, such as debt. A
company's book value might be more or less than its market value.


---
BOOK VALUE
An asset's cost basis minus accumulated depreciation.


---
Book Value
The value of an asset as carried on the balance sheet of a
company. In reference to the value of a company, it is the net worth
(equity) of the company.


---
Book value
An asset's original cost, less any depreciation that has been subsequently incurred.


---
book value
Net worth of the firm's assets or liabilities according
to the balance sheet.


---
book value and book value per share
Generally speaking, these terms
refer to the balance sheet value of an asset (or less often of a liability) or
the balance sheet value of owners' equity per share. Either term emphasizes
that the amount recorded in the accounts or on the books of a business
is the value being used. The total of the amounts reported for
owners' equity in its balance sheet is divided by the number of stock
shares of a corporation to determine the book value per share of its capital
stock.


---
BOOK VALUE OF COMMON STOCK
The theoretical amount per share that each stockholder would receive if a company's assets were sold on the balance sheet's date. Book value equals:
(Stockholders' equity) / (Common stock shares outstanding)


---
Book value per share
The ratio of stockholder equity to the average number of common shares. Book value
per share should not be thought of as an indicator of economic worth, since it reflects accounting valuation
(and not necessarily market valuation).


---
Book Value per Share
The book value of a company divided by the number of shares
outstanding


---
budget variance
the difference between total actual overhead
and budgeted overhead based on standard hours allowed
for the production achieved during the period; computed
as part of two-variance overhead analysis; also
referred to as the controllable variance


---
CAPITAL IN EXCESS OF PAR VALUE
What a company collected when it sold stock for more than the par value per share.


---
Carrying value
Book value.


---
CASH AND CASH EQUIVALENTS
The balance in a company's checking account(s) plus short-term or temporary investments (sometimes called "marketable securities"), which are highly liquid.


---
Cash and equivalents
The value of assets that can be converted into cash immediately, as reported by a
company. Usually includes bank accounts and marketable securities, such as government bonds and Banker's
Acceptances. Cash equivalents on balance sheets include securities (e.g., notes) that mature within 90 days.


---
Cash equivalent
A short-term security that is sufficiently liquid that it may be considered the financial
equivalent of cash.


---
Cash-equivalent items
Temporary investments of currently excess cash in short-term, high-quality
investment media such as treasury bills and Banker's Acceptances.


---
Cash Equivalents
Highly liquid, fixed-income investments with original maturities of three months or less.


---
Cash Equivalents
Instruments or investments of such high liquidity and safety that they are virtually equal to cash.


---
Cash-surrender value
An amount the insurance company will pay if the policyholder ends a whole life
insurance policy.


---
Cash Surrender Value
This is the amount available to the owner of a life insurance policy upon voluntary termination of the policy before it becomes payable by the death of the life insured. This does not apply to term insurance but only to those policies which have reduced paid up values and cash surrender values. A cash surrender in lieu of death benefit usually has tax implications.


---
Cash Surrender Value
Benefit that entitles a policy owner to an amount of money upon cancellation of a policy.


---
Cash value added (CVA)
A method of investment appraisal that calculates the ratio of the net present value of an
investment to the initial capital investment.


---
Certainty equivalent
An amount that would be accepted in lieu of a chance at a possible higher, but
uncertain, amount.


---
coefficient of variation
a measure of risk used when the standard deviations for multiple projects are approximately
the same but the expected values are significantly different


---
Common stock equivalent
A convertible security that is traded like an equity issue because the optioned
common stock is trading high.


---
Comparative Advantage
A country has a comparative advantage over another country in the production of good A if to produce a unit of A it forgoes more of the production of good B than would the other country when it produces a unit of good A. Its efficiency in the production of good A relative to its efficiency in the production of good B is greater than is the case for the other country. See also absolute advantage.


---
Competitive Advantage
The strategies, skills, knowledge, resources or competencies that differentiate a business from its competitors.


---
Continuous random variable
A random value that can take any fractional value within specified ranges, as
contrasted with a discrete variable.


---
controllable variance
the budget variance of the two variance approach to analyzing overhead variances


---
Conversion value
Also called parity value, the value of a convertible security if it is converted immediately.


---
Corporate taxable equivalent
Rate of return required on a par bond to produce the same after-tax yield to
maturity that the premium or discount bond quoted would.


---
Coupon equivalent yield
True interest cost expressed on the basis of a 365-day year.


---
Covariance
A statistical measure of the degree to which random variables move together.


---
Covariance
A measure of the degree to which returns on two assets move in
tandem. A positive covariance means that asset returns move together; a
negative covariance means they vary inversely.


---
Days in receivables
Average collection period.


---
decision variable
an unknown item for which a linear programming
problem is being solved


---
dependent variable
an unknown variable that is to be predicted
using one or more independent variables


---
Derivative
A financial instrument that is based on some underlying asset.
For example, an option is a derivative instrument based on the right to buy or
sell an underlying instrument.


---
Derivative instruments
Contracts such as options and futures whose price is derived from the price of the
underlying financial asset.


---
Derivative markets
Markets for derivative instruments.


---
Derivative security
A financial security, such as an option, or future, whose value is derived in part from the
value and characteristics of another security, the underlying security.


---
Devaluation
Fall in the government-determined fixed exchange rate.


---
Devaluation A decrease in the spot price of the currency
---
Direct materials mix variance
The variance between the budgeted and actual mixes of
direct materials costs, both using the actual total quantity used. This variance isolates
the unit cost of each item, excluding all other variables.


---
Discounting of Accounts Receivable
Short-term financing in which accounts receivable are used as collateral to secure a loan. The lender does not buy the accounts receivable but simply uses them as collateral for the loan. Also called pledging of accounts receivable.


---
Discrete random variable
A random variable that can take only a certain specified set of discrete possible
values - for example, the positive integers 1, 2, 3, . . .


---
Economic Value Added (EVA)
Operating profit, adjusted to remove distortions caused by certain accounting rules, less a charge
to cover the cost of capital invested in the business.


---
economic value added (EVA)
a measure of the extent to which income exceeds the dollar cost of capital; calculated
as income minus (invested capital times the cost of capital percentage)


---
economic value added (EVA)
Term used by the consulting firm Stern Stewart for profit remaining after deduction of the cost
of the capital employed.


---
Endogenous variable
A value determined within the context of a model.


---
Equivalent annual annuity
The equivalent amount per year for some number of years that has a present
value equal to a given amount.


---
Equivalent annual benefit
The equivalent annual annuity for the net present value of an investment project.


---
Equivalent annual cash flow
Annuity with the same net present value as the company's proposed investment.


---
Related to : financial, finance, business, accounting, payroll, inventory, investment, money, inventory control, stock trading, financial advisor, tax advisor, credit.