Definition of Trading paper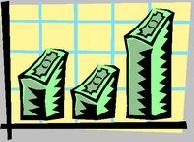 Trading paper
CDs purchased by accounts that are likely to resell them. The term is commonly used in the Euromarket.


---
Related Terms:
Short-term unsecured promissory notes issued by a corporation. The maturity of
commercial paper is typically less than 270 days; the most common maturity range is 30 to 50 days or less.


---
Short-term unsecured notes issued by firms.


---
Refers to establishing and liquidating the same position or positions within one day's trading.


---
Commercial paper sold directly by the issuer to investors.


---
Short-term notes with maturities up to 360 days that are issued by companies in
international money markets.


---
trading by officers, directors, major stockholders, or others who hold private inside
information allowing them to benefit from buying or selling stock.


---
The final day under an exchange's rules during which trading may take place in a particular
futures or options contract. Contracts outstanding at the end of the last trading day must be settled by delivery
of underlying physical commodities or financial instruments, or by agreement for monetary settlement
depending upon futures contract specifications.


---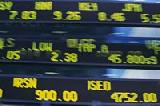 Money market instruments, commercial paper and other.


---
Unrealized capital gain (loss) on securities held in portfolio, based on a comparison of
current market price to original cost.


---
Trades based on signals from computer programs, usually entered directly from the trader's
computer to the market's computer system and executed automatically.


---
Buying and selling securities.


---
Costs of buying and selling marketable securities and borrowing. trading costs include
commissions, slippage, and the bid/ask spread. See: transaction costs.


---
trading of a stock, bond, option or futures contract can be halted by an exchange while news is
being broadcast about the security.


---
The posts on the floor of a stock exchange where the specialists stand and securities are traded.


---
The difference between the high and low prices traded during a period of time;
with commodities, the high/low price limit established by the exchange for a specific commodity for any one day's trading.


---
Trading Security
A debt or equity security bought and held for sale in the near term to generate income on short-term price changes.


---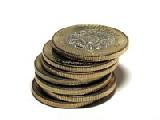 basic earnings per share (EPS)
This important ratio equals the net
income for a period (usually one year) divided by the number capital
stock shares issued by a business corporation. This ratio is so important
for publicly owned business corporations that it is included in the daily
stock trading tables published by the Wall Street Journal, the New York
Times, and other major newspapers. Despite being a rather straightforward
concept, there are several technical problems in calculating
earnings per share. Actually, two EPS ratios are needed for many businesses—
basic EPS, which uses the actual number of capital shares outstanding,
and diluted EPS, which takes into account additional shares of
stock that may be issued for stock options granted by a business and
other stock shares that a business is obligated to issue in the future.
Also, many businesses report not one but two net income figures—one
before extraordinary gains and losses were recorded in the period and a
second after deducting these nonrecurring gains and losses. Many business
corporations issue more than one class of capital stock, which
makes the calculation of their earnings per share even more complicated.


---
dividend yield ratio
Cash dividends paid by a business over the most
recent 12 months (called the trailing 12 months) divided by the current
market price per share of the stock. This ratio is reported in the daily
stock trading tables in the Wall Street Journal and other major newspapers.


---
Ex-dividend date
The first day of trading when the seller, rather than the buyer, of a stock will be entitled to
the most recently announced dividend payment. This date set by the NYSE (and generally followed on other
US exchanges) is currently two business days before the record date. A stock that has gone ex-dividend is
marked with an x in newspaper listings on that date.


---
Related to : financial, finance, business, accounting, payroll, inventory, investment, money, inventory control, stock trading, financial advisor, tax advisor, credit.