Definition of commercial paper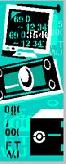 commercial paper
Short-term unsecured notes issued by firms.


---
Commercial paper
Short-term unsecured promissory notes issued by a corporation. The maturity of
commercial paper is typically less than 270 days; the most common maturity range is 30 to 50 days or less.


---
Related Terms:
Short-term notes with maturities up to 360 days that are issued by companies in
international money markets.


---
IOUs created through loan-type transactions - commercial paper, bank CDs, bills, bonds, and
other instruments.


---
commercial paper sold directly by the issuer to investors.


---
commercial paper backed by normal bank lines plus a letter of credit from a
bank stating that it will pay off the paper at maturity if the borrower does not. Such paper is also referred to as
LOC (letter of credit) paper.


---
Instruments exempt from the registration requirements of the Securities Act of 1933 or the
margin requirements of the SEC Act of 1934. Such securities include government bonds, agencies, munis,
commercial paper, and private placements.


---
Money markets are for borrowing and lending money for three years or less. The securities in
a money market can be U.S.government bonds, treasury bills and commercial paper from banks and
companies.


---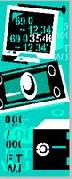 A mutual fund that invests only in short term securities, such as bankers' acceptances,
commercial paper, repurchase agreements and government bills. The net asset value per share is maintained at
$1. 00. Such funds are not federally insured, although the portfolio may consist of guaranteed securities
and/or the fund may have private insurance protection.


---
A type of mutual fund that invests primarily in short-term debt securities maturing in one year or less. These include treasury bills, bankers' acceptances, commercial paper, discount notes and guaranteed investment certficates.


---
Money market instruments, commercial paper and other.


---
A bank that offers to pay different rates of interest on CDs of varying rates is said to "post a scale."
commercial paper dealers also post scales.


---
Bank borrowing facility to provide finance while the firm replaces U.S. commercial paper
with eurocommercial paper.


---
For a security such as commercial paper that is sold on a discount basis, the coupon rate
required to provide an identical return assuming a coupon-bearing instrument of like maturity that pays
interest in arrears.


---
A privately owned, profit-seeking firm that accepts deposits and makes loans.


---
An agreement between a creditor and a borrower, where the creditor has loaned an amount to the borrower for business purposes.


---
Demand for payment.


---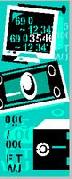 Commercial Mortgage
A loan made on real estate collateral, other than a residential property, in which a mortgage is given to secure payment of principal and interest.


---
Commercial risk
The risk that a foreign debtor will be unable to pay its debts because of business events,
such as bankruptcy.


---
Paper gain (loss)
Unrealized capital gain (loss) on securities held in portfolio, based on a comparison of
current market price to original cost.


---
Trading paper
CDs purchased by accounts that are likely to resell them. The term is commonly used in the Euromarket.


---
Debt Security
A security representing a debt relationship with an enterprise, including a government
security, municipal security, corporate bond, convertible debt issue, and commercial
paper.


---
Related to : financial, finance, business, accounting, payroll, inventory, investment, money, inventory control, stock trading, financial advisor, tax advisor, credit.