Definition of Traders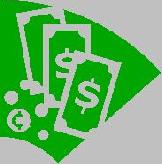 Traders
Persons who take positions in securities and their derivatives with the objective of making profits.
traders can make markets by trading the flow. When they do that, their objective is to earn the bid/ask spread.
traders can also be of the sort who take proprietary positions whereby they seek to profit from the directional
movement of prices or spread positions.


---
Related Terms:
In the words of Warren Buffet, Bill Bane Sr., is, "a great American and one of the last real traders
around. I like to call him 'Salvo.'" His wife, Carol, is a huge NASCAR fan, and in her own words "delights in
pulling the legs off central bankers." Cooper Bane, son number two, is a thriving artiste who specializes in
making art that is much better than the stuff most folks are doing. Jackson, son number three, is a world
renowned master chef and plans on opening a restaurant. Bill Bane Jr., son number one, plans on giving Mr.
Monroe Trout a run for his money. [Bill Bane, Jr. helped Professor Harvey put the hypertextual glossary
together while an MBA student at Duke University.]


---
A situation in which large traders sell positions with the intention of driving prices down.


---
Communication barrier between financiers (investment bankers) and traders. This barrier is
erected to prevent the sharing of inside information that bankers are likely to have.


---
A market where traders specializing in particular commodities buy and sell assets for their
own accounts.


---
Institutions that provide the market function of matching borrowers and lenders or
traders.


---
The whole-dollar price of a bid or offer is referred to as the handle (ie. if a security is quoted at
101.10 bid and 101.11 offered, 101 is the handle). traders are assumed to know the handle.


---
The method of trading used at futures exchanges, typically involving calling out the specific
details of a buy or sell order, so that the information is available to all traders.


---

Markets in which no trader has the power to change the price of
goods or services. Perfect capital markets are characterized by the following conditions: 1) trading is costless,
and access to the financial markets is free, 2) information about borrowing and lending opportunities is freely
available, 3) there are many traders, and no single trader can have a significant impact on market prices.


---
Trading arenas located on the floor of an exchange in which traders execute orders. Sometimes called a pit.


---
Difference between U.S. Treasury bill rate and eurodollar rate; used by some traders as a
measure of investor/trader anxiety.


---
Related to : financial, finance, business, accounting, payroll, inventory, investment, money, inventory control, stock trading, financial advisor, tax advisor, credit.