Definition of Chinese wall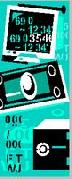 Chinese wall
Communication barrier between financiers (investment bankers) and traders. This barrier is
erected to prevent the sharing of inside information that bankers are likely to have.


---
Related Terms:
Generic term for firms that buy, sell, and underwrite securities.


---
Related: Sell-side analyst.


---
Stock that has fallen out of favor with investors; tends to have a low P/E (price to earnings ratio).


---
Employee of a brokerage or fund management house who studies companies and makes buy-and-sell
recommendations on their stocks. Most specialize in a specific industry.


---
A financial analyst employed by a non-brokerage firm, typically one of the larger money
management firms that purchase securities on their own accounts.


---
Also called securities analysts and investment analysts, professionals who analyze
financial statements, interview corporate executives, and attend trade shows, in order to write reports
recommending either purchasing, selling, or holding various stocks.


---
analysts who attempt to find under- or overvalued securities by analyzing fundamental information, such as earnings, asset values, and business prospects.


---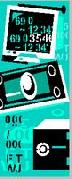 Related: financial analysts


---
Related:financial analysts


---
Also called a Wall street analyst, a financial analyst who works for a brokerage firm and
whose recommendations are passed on to the brokerage firm's customers.


---
Brokers, dealers, underwriters, and other knowledgeable members of the financial community; from
Wall street financial community.


---
Describes securities held by a broker on behalf of a client but registered in the name of the Wall street firm.


---
Also called chartists or technicians, analysts who use mechanical rules to detect changes
in the supply of and demand for a stock and capitalize on the expected change.


---
Investors who attempt to identify over- or undervalued stocks by searching for patterns in past prices.


---
Related to : financial, finance, business, accounting, payroll, inventory, investment, money, inventory control, stock trading, financial advisor, tax advisor, credit.