Definition of Tom next

Tom next
In the interbank market in Eurodollar deposits and the foreign exchange market, the value
(delivery) date on a tom next transaction is the next business day. Refers to "tomorrow next."


---
Related Terms:
A bank machine, sometimes referred to as an automated teller machine (ATM).


---
A collection of 32 regional electronic interbank networks used to
process transactions electronically with a guaranteed one-day bank collection float.


---
A banking clearinghouse that processes direct
deposit transfers.


---
A racking system using automated systems
to load and unload the racks.


---
Automatic payment of moneys derived from a benefit.


---
Any feature built into the economy that automatically cushions fluctuations.


---
The restricting of liability holders from collection efforts of collateral seizure, which is
automatically imposed when a firm files for bankruptcy under Chapter 11.


---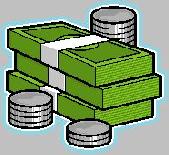 A benefit that automatically forfeits premium payments.


---
A commonly used term that refers to the net income (profit)
reported by a business, which is the last, or bottom line, in its income
statement. As you undoubtedly know, the term has taken on a much
broader meaning in everyday use, referring to the ultimate or most important
effect or result of something. Not many accounting-based terms have
found their way into everyday language, but this is one that has.


---
A management style that de-emphasizes the significance of economic
and market cycles, focusing instead on the analysis of individual stocks.


---
A computerized clearing system for sterling funds
that began operations in 1984. It includes 14 member banks, nearly 450 participating banks, and is one of the
clearing companies within the structure of the Association for Payment Clearing Services (APACS).


---
A range of payout ratios that is typical based on an analysis of comparable firms.


---
A benchmark that is designed to meet a client's requirements and long-term
objectives.


---
An agreement by two or more countries to erect a common external tariff and to abolish
restrictions on trade among members.


---
personalized production generally accomplished
through the use of flexible manufacturing systems;
it reflects an organization's increase in product variety
from the same basic component elements


---
Mass customization
High-volume production runs of a product, while still offering
high variability in the end product offered to customers.


---

net income (also called the bottom line, earnings, net earnings, and net
operating earnings)
This key figure equals sales revenue for a period
less all expenses for the period; also, any extraordinary gains and losses
for the period are included in this final profit figure. Everything is taken
into account to arrive at net income, which is popularly called the bottom
line. Net income is clearly the single most important number in business
financial reports.


---
Next futures contract
The contract settling immediately after the nearby futures contract.


---
Phantom bill of material
A bill of materials for a subassembly that is not normally
kept in stock, because it is used at once as part of a higher-level assembly or
finished product.


---
phantom profit
a temporary absorption costing profit caused
by producing more inventory than is sold


---
Tombstone
Advertisement listing the underwriters to a security issue.


---
W-type bottom
A double bottom where the price or indicator chart has the appearance of a W.
See: technical analysis.


---
Load-to-load
Arrangement whereby the customer pays for the last delivery when the next one is received.


---
Related to : financial, finance, business, accounting, payroll, inventory, investment, money, inventory control, stock trading, financial advisor, tax advisor, credit.