Definition of Take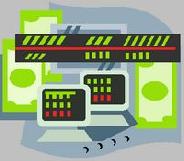 Take
1) A dealer or customer who agrees to buy at another dealer's offered price is said to take that offer.
2) Also, Euro bankers speak of taking deposits rather than buying money.


---
Related Terms:
Individuals who respond to rates and prices by acting as though they have no influence on them.


---
Anyone with a financial interest in the firm.


---
All parties that have an interest, financial or otherwise, in a firm - stockholders, creditors,
bondholders, employees, customers, management, the community, and the government.


---
To buy or sell short; that is, to have some amount that is owned or owed on an asset or
derivative security.


---
A contract that obligates the purchaser to take any product that is offered to it (and pay
the cash purchase price) or pay a specified amount if it refuses to take the product.


---
A cash surplus generated by the sale of one block of securities and the purchase of another, e.g.
selling a block of bonds at 99 and buying another block at 95. Also, a bid made to a seller of a security that is
designed (and generally agreed) to take him out of the market.


---
A fee paid to an underwriter in connection with an underwritten rights offering or an
underwritten forced conversion as compensation for each share of common stock he underwriter obtains and
must resell upon the exercise of rights or conversion of bonds.


---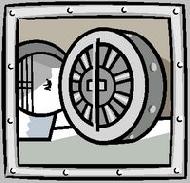 General term referring to transfer of control of a firm from one group of shareholder's to another
group of shareholders.


---
the acquisition of managerial control of the corporation
by an outside or inside investor; control is achieved
by acquiring enough stock and stockholder votes to control
the board of directors and management


---
Mutual funds that do not charge an upfront or back-end commission, but instead take out up to
1.25% of average daily fund assets each year to cover the costs of selling and marketing shares, an
arrangement allowed by the SEC's Rule 12b-I (passed in 1980).


---
The process of satisfying stakeholders in the organization that managers have acted in the best interests of the stakeholders, a result of the stewardship function of managers, which takes place through accounting.


---
Unintentional mistakes in financial statements. Accounted for by restating
the prior-year financial statements that are in error.


---
The number of days it would take to pay the ending balance
in accounts payable at the average rate of cost of goods sold per day. Calculated by dividing
accounts payable by cost of goods sold per day, which is cost of goods sold divided by 365.


---
The number of days it would take to collect the ending
balance in accounts receivable at the year's average rate of revenue per day. Calculated as
accounts receivable divided by revenue per day (revenue divided by 365).


---
takeover of a firm by purchase of that firm's common
stock or assets.


---
Affirmative covenant
A bond covenant that specifies certain actions the firm must take.


---
Aggressive Accounting
A forceful and intentional choice and application of accounting principles
done in an effort to achieve desired results, typically higher current earnings, whether the practices followed are in accordance with generally accepted accounting principles or not. Aggressive
accounting practices are not alleged to be fraudulent until an administrative, civil, or criminal proceeding takes that step and alleges, in particular, that an intentional, material misstatement
has taken place in an effort to deceive financial statement readers.


---
appraisal cost
a quality control cost incurred for monitoring
or inspection; compensates for mistakes not eliminated
through prevention activities


---
Baker Plan
A plan by U.S. Treasury Secretary James Baker under which 15 principal middle-income debtor
countries (the Baker 15) would undertake growth-oriented structural reforms, to be supported by increased
financing from the World Bank and continued lending from commercial banks.


---
basic earnings per share (EPS)
This important ratio equals the net
income for a period (usually one year) divided by the number capital
stock shares issued by a business corporation. This ratio is so important
for publicly owned business corporations that it is included in the daily
stock trading tables published by the Wall Street Journal, the New York
Times, and other major newspapers. Despite being a rather straightforward
concept, there are several technical problems in calculating
earnings per share. Actually, two EPS ratios are needed for many businesses—
basic EPS, which uses the actual number of capital shares outstanding,
and diluted EPS, which takes into account additional shares of
stock that may be issued for stock options granted by a business and
other stock shares that a business is obligated to issue in the future.
Also, many businesses report not one but two net income figures—one
before extraordinary gains and losses were recorded in the period and a
second after deducting these nonrecurring gains and losses. Many business
corporations issue more than one class of capital stock, which
makes the calculation of their earnings per share even more complicated.


---
Binomial option pricing model
An option pricing model in which the underlying asset can take on only two
possible, discrete values in the next time period for each value that it can take on in the preceding time period.


---
bottom line
A commonly used term that refers to the net income (profit)
reported by a business, which is the last, or bottom line, in its income
statement. As you undoubtedly know, the term has taken on a much
broader meaning in everyday use, referring to the ultimate or most important
effect or result of something. Not many accounting-based terms have
found their way into everyday language, but this is one that has.


---
Breakout
A rise in a security's price above a resistance level (commonly its previous high price) or drop
below a level of support (commonly the former lowest price.) A breakout is taken to signify a continuing
move in the same direction. Can be used by technical analysts as a buy or sell indicator.


---
Capital Market
The market in which savings are made available to those needing funds to undertake investment projects. A financial market in which longer-term (maturity greater than one year) bonds and stocks are traded.


---
Capital rationing
Placing one or more limits on the amount of new investment undertaken by a firm, either
by using a higher cost of capital, or by setting a maximum on parts of, and/or the entirety of, the capital
budget.


---
CARs (cumulative abnormal returns)
a measure used in academic finance articles to measure the excess returns an investor would have received over a particular time period if he or she were invested in a particular stock.
This is typically used in control and takeover studies, where stockholders are paid a premium for being taken over. Starting some time period before the takeover (often five days before the first announced bid, but sometimes a longer period), the researchers calculate the actual daily stock returns for the target firm and subtract out the expected market returns (usually calculated using the firm's beta and applying it to overall market movements during the time period under observation).
The excess actual return over the capital asset pricing model-determined expected return market is called an ''abnormal return.'' The cumulation of the daily abnormal returns over the time period under observation is the CAR. The term CAR(-5, 0) means the CAR calculated from five days before the
announcement to the day of announcement. The CAR(-1, 0) is a control premium, although Mergerstat generally uses the stock price five days before announcement rather than one day before announcement as the denominator in its control premium calculation. However, the CAR for any period other than (-1, 0) is not mathematically equivalent to a control premium.


---
Common Shares
Are equity instruments that take no security against assets, have no fixed terms of repayment and pay no fixed dividends.


---
Consignment
A shipment of goods to a party who agrees to try to sell them to third parties. A
sale is not considered to have taken place until the goods are sold to a third party.


---
Continuous random variable
A random value that can take any fractional value within specified ranges, as
contrasted with a discrete variable.


---
Contribution Principle
This is the principle which specifies the factors that must be taken into account when calculating dividends. At Canada Life, the key factors are: interest earnings, mortality, and operating expense.


---
Convertible Debenture
Are debt instruments that are convertible into common or preferred shares, take secondary or no security against assets, have flexible terms of repayment and charge fixed or floating interest rates.


---
Covenants
Provisions in a bond indenture or preferred stock agreement that require the bond or preferred
stock issuer to take certain specified actions (affirmative covenants) or to refrain from taking certain specified
actions (negative covenants).


---
Covered call
A short call option position in which the writer owns the number of shares of the underlying
stock represented by the option contracts. Covered calls generally limit the risk the writer takes because the
stock does not have to be bought at the market price, if the holder of that option decides to exercise it.


---
Creative Accounting Practices
Any and all steps used to play the financial numbers game, including
the aggressive choice and application of accounting principles, both within and beyond
the boundaries of generally accepted accounting principles, and fraudulent financial reporting.
Also included are steps taken toward earnings management and income smoothing. See Financial
Numbers Game.


---
Creditor Proof Protection
The creditor proof status of such things as life insurance, non-registered life insurance investments, life insurance RRSPs and life insurance RRIFs make these attractive products for high net worth individuals, professionals and business owners who may have creditor concerns. Under most circumstances the creditor proof rules of the different provincial insurance acts take priority over the federal bankruptcy rules.
The provincial insurance acts protect life insurance products which have a family class beneficiary. Family class beneficiaries include the spouse, parent, child or grandchild of the life insured, except in Quebec, where creditor protection rules apply to spouse, ascendants and descendants of the insured. Investments sold by other financial institutions do not offer the same security should the holder go bankrupt. There are also circumstances under which the creditor proof protections do not hold for life insurance products. Federal bankruptcy law disallows the protection for any transfers made within one year of bankruptcy. In addition, should it be found that a person shifted money to an insurance company fund in bad faith for the specific purpose of avoiding creditors, these funds will not be creditor proof.


---
Cumulative probability distribution
A function that shows the probability that the random variable will
attain a value less than or equal to each value that the random variable can take on.


---
Current cost
Under target costing concepts, this is the cost that would be applied to a
new product design if no additional steps were taken to reduce costs, such as
through value engineering or kaizen costing. Under traditional costing concepts, this
is the cost of manufacturing a product with work methods, materials, and specifications
currently in use.


---
current ratio
Calculated to assess the short-term solvency, or debt-paying
ability of a business, it equals total current assets divided by total current
liabilities. Some businesses remain solvent with a relatively low current
ratio; others could be in trouble with an apparently good current ratio.
The general rule is that the current ratio should be 2:1 or higher, but
please take this with a grain of salt, because current ratios vary widely
from industry to industry.


---
debt-to-equity ratio
A widely used financial statement ratio to assess the
overall debt load of a business and its capital structure, it equals total liabilities
divided by total owners' equity. Both numbers for this ratio are
taken from a business's latest balance sheet. There is no standard, or
generally agreed on, maximum ratio, such as 1:1 or 2:1. Every industry
is different in this regard. Some businesses, such as financial institutions,
have very high debt-to-equity ratios. In contrast, many businesses
use very little debt relative to their owners' equity.


---
Diffusion process
A conception of the way a stock's price changes that assumes that the price takes on all
intermediate values. dirty price. Related: full price


---
discounted cash flow (DCF)
Refers to a capital investment analysis technique
that discounts, or scales down, the future cash returns from an
investment based on the cost-of-capital rate for the business. In essence,
each future return is downsized to take into account the cost of capital
from the start of the investment until the future point in time when the
return is received. Present value (PV) is the amount resulting from discounting
the future returns. Present value is subtracted from the entry
cost of the investment to determine net present value (NPV). The net
present value is positive if the present value is more than the entry cost,
which signals that the investment would earn more than the cost-ofcapital
rate. If the entry cost is more than the present value, the net
present value is negative, which means that the investment would earn
less than the business's cost-of-capital rate.


---
Discrete random variable
A random variable that can take only a certain specified set of discrete possible
values - for example, the positive integers 1, 2, 3, . . .


---
Dividend
As the term dividend relates to a corporation's earnings, a dividend is an amount paid per share from a corporation's after tax profits. Depending on the type of share, it may or may not have the right to earn any dividends and corporations may reduce or even suspend dividend payments if they are not doing well. Some dividends are paid in the form of additional shares of the corporation. Dividends paid by Canadian corporations qualify for the dividend tax credit and are taxed at lower rates than other income.
As the term dividend relates to a life insurance policy, it means that if that policy is "participating", the policy owner is entitled to participate in an equitable distribution of the surplus earnings of the insurance company which issued the policy. Surpluses arise primarily from three sources:
1) the difference between anticipated and actual operating expenses,
2) the difference between anticipated and actual claims experience, and
3) interest earned on investments over and above the rate required to maintain policy reserves. Having regard to the source of the surplus, the "dividend" so paid can be considered, in part at least, as a refund of part of the premium paid by the policy owner.
Life insurance policy owners of participating policies usually have four and sometimes five dividend options from which to choose:
1) take the dividend in cash,
2) apply the dividend to reduce current premiums,
3) leave the dividends on deposit with the insurance company to accumulate at interest like a savings plan,
4) use the dividends to purchase paid-up whole life insurance to mature at the same time as the original policy,
5) use the dividends to purchase one year term insurance equal to the guaranteed cash value at the end of the policy year, with any portion of the dividend not required for this purpose being applied under one of the other dividend options.
NOTE: It is suggested here that if you have a participating whole life policy and at the time of purchase received a "dividend projection" of incredible future savings, ask for a current projection. Life insurance company's surpluses are not what they used to be.


---
Duration
The time it takes for a policy or annuity to reach maturity.


---
Embedded option
An option that is part of the structure of a bond that provides either the bondholder or
issuer the right to take some action against the other party, as opposed to a bare option, which trades
separately from any underlying security.


---
Event risk
The risk that the ability of an issuer to make interest and principal payments will change because
of rare, discontinuous, and very large, unanticipated changes in the market environment such as (1) a natural
or industrial accident or some regulatory change or (2) a takeover or corporate restructuring.


---
Financial Assistance
Economic assistance provided by unrelated third parties, typically government agencies. They may take the form of loans, loan guarantees, subsidies, tax allowances, contributions, or cost-sharing arrangements.


---
Financial Incentive
An expression of economic benefit that motivates behavior that might otherwise not take place.


---
Financial Intermediary
Any institution, such as a bank, that takes deposits from savers and loans them to borrowers.


---
Float
The number of shares that are actively tradable in the market, excluding shares that are held by officers
and major stakeholders that have agreements not to sell until someone else is offered the stock.


---
Golden parachute
Compensation paid to top-level management by a target firm if a takeover occurs.


---
Greenmail
Situation in which a large block of stock is held by an unfriendly company, forcing the target
company to repurchase the stock at a substantial premium to prevent a takeover.


---
GROSS PROFIT
The profit a company makes before expenses and taxes are taken away.


---
Group Life Insurance
This is a very common form of life insurance which is found in employee benefit plans and bank mortgage insurance. In employee benefit plans the form of this insurance is usually one year renewable term insurance. The cost of this coverage is based on the average age of everyone in the group. Therefore a group of young people would have inexpensive rates and an older group would have more expensive rates.
Some people rely on this kind of insurance as their primary coverage forgetting that group life insurance is a condition of employment with their employer. The coverage is not portable and cannot be taken with you if you change jobs. If you have a change in health, you may not qualify for new coverage at your new place of employment.
Bank mortgage insurance is also usually group insurance and you can tell this by virtue of the fact that you only receive a certificate of insurance, and not a complete policy. The only form in which bank mortgage insurance is sold is reducing term insurance, matching the declining mortgage balance. The only beneficiary that can be chosen for this kind of insurance is the bank. In both cases, employee benefit plan group insurance and bank mortgage insurance, the coverage is not guaranteed. This means that coverage can be cancelled by the insurance company underwriting that particular plan, if they are experiencing excessive claims.


---
Guarantee
To take responsibility for payment of a debt or performance of some obligation if the person primarily liable fails to perform.


---
Illustration
An illustration is a computer-generated spreadsheet that takes into account a number of assumptions in order to show how a specific policy might perform for a specific individual.


---
Impairment Loss
A special, nonrecurring charge taken to write down an asset with an overstated
book value. Generally an asset is considered to be value-impaired when its book value
exceeds the future net cash flows expected to be received from its use. An impairment write-down
reduces an overstated book value to fair value.


---
In-house processing float
Refers to the time it takes the receiver of a check to process the payment and
deposit it in a bank for collection.


---
Incremental budget
A budget that takes the previous year as a base and adds (or deducts) a percentage to arrive at
the budget for the current year.


---
Incremental costs and benefits
Costs and benefits that would occur if a particular course of action were
taken compared to those that would occur if that course of action were not taken.


---
inspection time
the time taken to perform quality control activities


---
Intangible assets
Assets owned by the company that do not possess physical substance; they usually take the form of rights and privileges such as patents, copyrights, and franchises.


---
internal accounting controls
Refers to forms used and procedures
established by a business—beyond what would be required for the
record-keeping function of accounting—that are designed to prevent
errors and fraud. Two examples of internal controls are (1) requiring a
second signature by someone higher in the organization to approve a
transaction in excess of a certain dollar amount and (2) giving customers
printed receipts as proof of sale. Other examples of internal
control procedures are restricting entry and exit routes of employees,
requiring all employees to take their vacations and assigning another
person to do their jobs while they are away, surveillance cameras, surprise
counts of cash and inventory, and rotation of duties. Internal controls
should be cost-effective; the cost of a control should be less than
the potential loss that is prevented. The guiding principle for designing
internal accounting controls is to deter and detect errors and dishonesty.
The best internal controls in the world cannot prevent most fraud
by high-level managers who take advantage of their positions of trust
and authority.


---
Inventory Days
The number of days it would take to sell the ending balance in inventory at the
average rate of cost of goods sold per day. Calculated by dividing inventory by cost of goods sold
per day, which is cost of goods sold divided by 365.


---
Last trading day
The final day under an exchange's rules during which trading may take place in a particular
futures or options contract. Contracts outstanding at the end of the last trading day must be settled by delivery
of underlying physical commodities or financial instruments, or by agreement for monetary settlement
depending upon futures contract specifications.


---
Lien
The right of a party to a contract to take possession of an asset unless payment under the contract is received in full. A lien must be registered under the various provincial laws in order to be valid and enforceable.


---
Long run
A period of time in which all costs are variable; greater than one year.
Long straddle A straddle in which a long position is taken in both a put and call option.


---
Long straddle
A straddle in which a long position is taken in both a put and call option.


---
management style
the preference of a manager in how he/she interacts with other stakeholders in the organization;
it influences the way the firm engages in transactions and
is manifested in managerial decisions, interpersonal and
interorganizational relationships, and resource allocations


---
markup
the period after an announcement of a takeover bid in which stock prices typically rise until a merger or acquisition is made (or until it falls through).


---
Monetarism
School of economic thought stressing the importance of the money supply in the economy. Adherents believe that the economy is inherently stable, so that policy is best undertaken through adoption of a policy rule.


---
Monetary policy
Actions taken by the Board of Governors of the Federal Reserve System to influence the
money supply or interest rates.


---
Monetary Policy
Actions taken by the central bank to change the supply of money and the interest rate and thereby affect economic activity.


---
Moral hazard
The risk that the existence of a contract will change the behavior of one or both parties to the
contract, e.g. an insured firm will take fewer fire precautions.


---
Mortgage Insurance
Commonly sold in the form of reducing term life insurance by lending institutions, this is life insurance with a death benefit reducing to zero over a specific period of time, usually 20 to 25 years. In most instances, the cost of coverage remains level, while the death benefit continues to decline. Re-stated, the cost of this kind of insurance is actually increasing since less death benefit is paid as the outstanding mortgage balance decreases while the cost remains the same. Lending institutions are the most popular sources for this kind of coverage because it is usually sold during the purchase of a new mortgage. The untrained institution mortgage sales person often gives the impression that this is the only place mortgage insurance can be purchased but it is more efficiently purchased at a lower cost and with more flexibility, directly from traditional life insurance companies. No matter where it is purchased, the reducing term insurance death benefit reduces over a set period of years. Most consumers are up-sizing their residences, not down-sizing, so it is likely that more coverage is required as years pass, rather than less coverage.
The cost of mortgage lender's insurance group coverage is based on a blended non-smoker/smoker rate, not having any advantage to either male or female. Mortgage lender's group insurance certificate specifies that it [the lender] is the sole beneficiary entitled to receive the death benefit. Mortgage lender's group insurance is not portable and is not guaranteed. Generally speaking, your coverage is void if you do not occupy the house for a period of time, rent the home, fall into arrears on the mortgage, and there are a few others which vary by institution. If, for example, you sell your home and buy another, your current mortgage insurance coverage ends and you will have to qualify for new coverage when you purchase your next home. Maybe you won't be able to qualify. Not being guaranteed means that it is possible for the lending institution's group insurance carrier to cancel all policy holder's coverages if they are experiencing too many death benefit claims.
Mortgage insurance purchased from a life insurance company, is priced, based on gender, smoking status, health and lifestyle of the purchaser. Once obtained, it is a unilateral contract in your favour, which cannot be cancelled by the insurance company unless you say so or unless you stop paying for it. It pays upon the death of the life insured to any "named beneficiary" you choose, tax free. If, instead of reducing term life insurance, you have purchased enough level or increasing life insurance coverage based on your projection of future need, you can buy as many new homes in the future as you want and you won't have to worry about coverage you might loose by renewing or increasing your mortgage.
It is worth mentioning mortgage creditor protection insurance since it is many times mistakenly referred to simply as mortgage insurance. If a home buyer has a limited amount of down payment towards a substantial home purchase price, he/she may qualify for a high ratio mortgage on a home purchase if a lump sum fee is paid for mortgage creditor protection insurance. The only Canadian mortgage lenders currently known to offer this option through the distribution system of banks and trust companies, are General Electric Capital [GE Capital] and Central Mortgage and Housing Corporation [CMHC]. The lump sum fee is mandatory when the mortgage is more than 75% of the value of the property being purchased. The lump sum fee is usually added onto the mortgage. It's important to realize that the only beneficiary of this type of coverage is the morgage lender, which is the bank or trust company through which the buyer arranged their mortgage. If the buyer for some reason defaults on this kind of high ratio mortgage and the value of the property has dropped since being purchased, the mortgage creditor protection insurance makes certain that the bank or trust company gets paid. However, this is not the end of the story, because whatever the difference is, between the disposition value of the property and whatever sum of unpaid mortgage money is outstanding to either GE Capital or CMHC will be the subject of collection procedures against the defaulting home buyer. Therefore, one should conclude that this kind of insurance offers protection only to the bank or trust company and absolutely no protection to the home buyer.


---
mutual fund
When you buy a mutual fund, you are pooling your money with that of other investors. An investment professional called a portfolio advisor takes that money and invests it for all the investors in a variety of different securities as determined by the investment objectives of the mutual fund. This gives you the benefit of diversification that is, being invested in many different investments at once.


---
Nationalization
A government takeover of a private company.


---
net income (also called the bottom line, earnings, net earnings, and net
operating earnings)
This key figure equals sales revenue for a period
less all expenses for the period; also, any extraordinary gains and losses
for the period are included in this final profit figure. Everything is taken
into account to arrive at net income, which is popularly called the bottom
line. Net income is clearly the single most important number in business
financial reports.


---
Net operating losses
Losses that a firm can take advantage of to reduce taxes.


---
NET SALES (revenue)
The amount sold after customers' returns, sales discounts, and other allowances are taken away from
gross sales. (Companies usually just show the net sales amount on their income statements, omitting returns, allowances, and the like.)


---
Non-Smoker Discount
In October 1996 it was announced in the international news that scientists had finally located the link between cigarette smoking and lung cancer. In the early 1980's, some Canadian Life Insurance Companies had already started recognizing that non-smokers had a better life expectancy than smokers so commenced offering premium discounts for life insurance to new applicants who have been non-smokers for at least 12 months before applying for coverage. Today, most life insurance companies offer these discounts.
Savings to non-smokers can be up to 50% of regular premium depending on age and insurance company. Most life insurance companies offering non-smoker rates insist that the person applying for coverage have abstained from any form of tobacco or marijuana for at least twelve months, some companies insist on longer periods, up to 15 years.
Tobacco use is generally considered to be cigarettes, cigarillos, cigars, pipes, chewing tobacco, nicorette gum, snuff, marijuana and nicotine patches. In addition to these, if anyone tests positive to cotinine, a by-product of nicotine, they are also considered a smoker. There are some insurance companies which allow moderate or occasional use of cigars, cigarillos or pipes as acceptable for non-smoker status. Experienced brokers are aware of how to locate these insurance companies and save you money.
Special care should be taken by applicants for coverage who qualify for non-smoker rates by virtue of having ceased a smoking habit for the required period before application, but for some reason, fall back into the smoking habit some time after obtaining coverage. While contractually, the insurance company is still bound to a non-smoking rate, the facts of the applicant's smoking hiatus may become vague over the subsequent years of the resumed habit and at time of death claim, the insurance company may decide to contest the original non-smoking declaration. The consequence is not simply a need to back pay the difference between non-smoker and smoker rates but in reality the possibility of denial of death claim. It is therefore, important to advise the servicing broker as well as the insurance company of the change in smoking habits to make certain that sufficient evidence is documented to track the non-smoking period.


---
normal capacity
the long-run (5–10 years) average production
or service volume of a firm; it takes into consideration
cyclical and seasonal fluctuations


---
Operational Earnings Management
Management actions taken in the effort to create stable
financial performance by acceptable, voluntary business decisions. An example: a special discount
promotion to increase flagging sales near the end of a quarter when targets are not being met.


---
Optimum selling price
The price at which profit is maximized, which takes into account the cost behaviour of fixed and variable costs and the relationship between price and demand for a product/service.


---
Overhead rate
The rate (often expressed per hour) applied to the time taken to produce a product/service, used to allocate production overheads to particular products/services based on the time taken. May be calculated on a business-wide or cost centre basis.


---
Overnight delivery risk
A risk brought about because differences in time zones between settlement centers
require that payment or delivery on one side of a transaction be made without knowing until the next day
whether the funds have been received in an account on the other side. Particularly apparent where delivery
takes place in Europe for payment in dollars in New York.


---
Oversubscription privilege
In a rights issue, arrangement by which shareholders are given the right to apply
for any shares that are not taken up.


---
Pac-Man
strategy takeover defense strategy in which the prospective acquiree retaliates against the
acquirer's tender offer by launching its own tender offer for the other firm.


---
Payback
The length of time it takes to recover the initial cost of a project, without regard to the time value of money.


---
Payback
A method of investment appraisal that calculates the number of years taken for the cash flows from an investment to cover the initial capital outlay.


---
Payback method
A capital budgeting analysis method that calculates the amount of
time it will take to recoup the investment in a capital asset, with no regard for the
time cost of money.


---
payback period
the time it takes an investor to recoup an
original investment through cash flows from a project


---
Periodic inventory
A physical inventory count taken on a repetitive basis.


---
Personal Guarantee
A legal document whereby an individual takes responsibility for payment of debt or performance of some obligation if the person/company primarily liable fails to perform.


---
Point and figure chart
A price-only chart that takes into account only whole integer changes in price, i.e., a
2-point change. Point and figure charting disregards the element of time and is solely used to record changes
in price.


---
Poison pill
Anit-takeover device that gives a prospective acquiree's shareholders the right to buy shares of the
firm or shares of anyone who acquires the firm at a deep discount to their fair market value. Named after the
cyanide pill that secret agents are instructed to swallow if capture is imminent.


---
poison pill
Measure taken by a target firm to avoid acquisition;
for example, the right for existing shareholders to buy additional
shares at an attractive price if a bidder acquires a large holding.


---
Political Business Cycle
A business cycle caused by policies undertaken to help a government be re-elected.


---
Positive covenant (of a bond)
A bond covenant that specifies certain actions the firm must take. Also called
and affirmative covenant.


---
Related to : financial, finance, business, accounting, payroll, inventory, investment, money, inventory control, stock trading, financial advisor, tax advisor, credit.