Definition of stakeholder

stakeholder
Anyone with a financial interest in the firm.


---
Related Terms:
All parties that have an interest, financial or otherwise, in a firm - stockholders, creditors,
bondholders, employees, customers, management, the community, and the government.


---
The process of satisfying stakeholders in the organization that managers have acted in the best interests of the stakeholders, a result of the stewardship function of managers, which takes place through accounting.


---
The number of shares that are actively tradable in the market, excluding shares that are held by officers
and major stakeholders that have agreements not to sell until someone else is offered the stock.


---
the preference of a manager in how he/she interacts with other stakeholders in the organization;
it influences the way the firm engages in transactions and
is manifested in managerial decisions, interpersonal and
interorganizational relationships, and resource allocations


---
A federal Act expanding upon many of the insurance reforms created by
COBRA. In particular, it ensures that small businesses will have access to
health insurance, despite the special health status of any employees.


---
The use of various forms of gimmickry to distort a company's true financial performance in order to achieve a desired result.


---
A characterization used by the Securities and Exchange
Commission to designate earnings management that results in an intentional and material misrepresentation
of results.


---

A collection of systems and processes used to record, report and interpret business transactions.


---
A broad, All-inclusive term that refers to the methods and procedures
of financial record keeping by a business (or any entity); it also
refers to the main functions and purposes of record keeping, which are
to assist in the operations of the entity, to provide necessary information
to managers for making decisions and exercising control, to measure
profit, to comply with income and other tax laws, and to prepare financial
reports.


---
Administrative proceedings or litigation releases that entail an accounting or auditing-related violation of the securities laws.


---
An alteration in the accounting methodology or estimates used in
the reporting of financial statements, usuAlly requiring discussion in a footnote
attached to the financial statements.


---
Earnings of a firm as reported on its income statement.


---
A business for which a separate set of accounting records is being
maintained.


---
The representation of the double-entry system of accounting such that assets are equal to liabilities plus capital.


---
The formula Assets = Liabilities + Equity.


---
accounting equation
An equation that reflects the two-sided nature of a
business entity, assets on the one side and the sources of assets on the
other side (assets = liabilities + owners' equity). The assets of a business
entity are subject to two types of claims that arise from its two basic
sources of capital—liabilities and owners' equity. The accounting equation
is the foundation for double-entry bookkeeping, which uses a
scheme for recording changes in these basic types of accounts as either
debits or credits such that the total of accounts with debit balances
equals the total of accounts with credit balances. The accounting equation
also serves as the framework for the statement of financial condition,
or balance sheet, which is one of the three fundamental financial
statements reported by a business.


---

Accounting Errors
Unintentional mistakes in financial statements. Accounted for by restating
the prior-year financial statements that are in error.


---
Accounting exposure
The change in the value of a firm's foreign currency denominated accounts due to a
change in exchange rates.


---
Accounting insolvency
Total liabilities exceed total assets. A firm with a negative net worth is insolvent on
the books.


---
Accounting Irregularities
Intentional misstatements or omissions of amounts or disclosures in
financial statements done to deceive financial statement users. The term is used interchangeably with fraudulent financial reporting.


---
Accounting liquidity
The ease and quickness with which assets can be converted to cash.


---
Accounting period
The period of time for which financial statements are produced – see also financial year.


---
Accounting Policies
The principles, bases, conventions, rules and procedures adopted by management in preparing and presenting financial statements.


---
Accounting rate of return (ARR)
A method of investment appraisal that measures
the profit generated as a percentage of the
investment – see return on investment.


---
accounting rate of return (ARR)
the rate of earnings obtained on the average capital investment over the life of a capital project; computed as average annual profits divided by average investment; not based on cash flow


---
Accounting system
A set of accounts that summarize the transactions of a business that have been recorded on source documents.


---
Accrual accounting
The recording of revenue when earned and expenses when
incurred, irrespective of the dates on which the associated cash flows occur.


---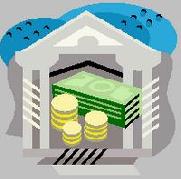 accrual-basis accounting
Well, frankly, accrual is not a good descriptive
term. Perhaps the best way to begin is to mention that accrual-basis
accounting is much more than cash-basis accounting. Recording only the
cash receipts and cash disbursement of a business would be grossly
inadequate. A business has many assets other than cash, as well as
many liabilities, that must be recorded. Measuring profit for a period as
the difference between cash inflows from sales and cash outflows for
expenses would be wrong, and in fact is not Allowed for most businesses
by the income tax law. For management, income tax, and financial
reporting purposes, a business needs a comprehensive record-keeping
system—one that recognizes, records, and reports All the assets and liabilities
of a business. This All-inclusive scope of financial record keeping
is referred to as accrual-basis accounting. Accrual-basis accounting
records sales revenue when sales are made (though cash is received
before or after the sales) and records expenses when costs are incurred
(though cash is paid before or after expenses are recorded). Established
financial reporting standards require that profit for a period
must be recorded using accrual-basis accounting methods. Also, these
authoritative standards require that in reporting its financial condition a
business must use accrual-basis accounting.


---
Accruals accounting
A method of accounting in which profit is calculated as the difference between income when it is earned and expenses when they are incurred.


---
Accrued interest
The accumulated coupon interest earned but not yet paid to the seller of a bond by the
buyer (unless the bond is in default).


---
Accrued Interest
The amount of interest accumulated on a debt security between
interest paying dates


---
Accrued Interest
The amount of interest owing but not paid.


---
acid test ratio (also called the quick ratio)
The sum of cash, accounts receivable, and short-term marketable
investments (if any) is divided by
total current liabilities to compute this ratio. Suppose that the short-term
creditors were to pounce on a business and not agree to roll over the
debts owed to them by the business. In this rather extreme scenario, the
acid test ratio reveals whether its cash and near-cash assets are enough
to pay its short-term current liabilities. This ratio is an extreme test that
is not likely to be imposed on a business unless it is in financial straits.
This ratio is quite relevant when a business is in a liquidation situation
or bankruptcy proceedings.


---
activity-based management (ABM)
a discipline that focuses on the activities incurred during the production/performance process as the way to improve the value received
by a customer and the resulting profit achieved by providing
this value


---
Affirmative covenant
A bond covenant that specifies certain actions the firm must take.


---
Agency pass-throughs
Mortgage pass-through securities whose principal and interest payments are
guaranteed by government agencies, such as the government National Mortgage Association ("Ginnie Mae"), Federal Home Loan Mortgage Corporation ("Freddie Mac") and Federal National Mortgage Association ("Fannie Mae").


---
Aggregate Production Function
An equation determining aggregate output as a function of aggregate inputs such as labor and capital.


---
Aggressive Accounting
A forceful and intentional choice and application of accounting principles
done in an effort to achieve desired results, typicAlly higher current earnings, whether the practices followed are in accordance with generAlly accepted accounting principles or not. Aggressive
accounting practices are not Alleged to be fraudulent until an administrative, civil, or criminal proceeding takes that step and Alleges, in particular, that an intentional, material misstatement
has taken place in an effort to deceive financial statement readers.


---
All equity rate
The discount rate that reflects only the business risks of a project and abstracts from the
effects of financing.


---
All-in cost
Total costs, explicit and implicit.


---
All or none
Requirement that none of an order be executed unless All of it can be executed at the specified price.


---
All-or-none underwriting
An arrangement whereby a security issue is canceled if the underwriter is unable
to re-sell the entire issue.


---
allocate
assign based on the use of a cost driver, a cost predictor,
or an arbitrary method


---
allocation
the systematic assignment of an amount to a recipient
set of categories annuity a series of equal cash flows (either positive or negative) per period


---
Allocation
The process of storing costs in one account and shifting them to other
accounts, based on some relevant measure of activity.


---
Allocation base A measure of activity or volume such as labour
hours, machine hours or volume of production
used to apportion overheads to products and
services.


---
Allowance for bad debts
An offset to the accounts receivable balance, against which
bad debts are charged. The presence of this Allowance Allows one to avoid severe
changes in the period-to-period bad debt expense by expensing a steady amount to
the Allowance account in every period, rather than writing off large bad debts to
expense on an infrequent basis.


---
Allowance for doubtful accounts
A contra account related to accounts receivable that represents the amounts that the company expects will not be collected.


---
Allowance for Doubtful Accounts
An estimate of the uncollectible portion of accounts receivable
that is subtracted from the gross amount of accounts receivable to arrive at the estimated collectible
amount.


---
Allowance method
A method of adjusting accounts receivable to the amount that is expected to be collected based on company experience.


---
Amortizing interest rate swap
Swap in which the principal or national amount rises (fAlls) as interest rates
rise (decline).


---
approximated net realizable value at split-off allocation
a method of Allocating joint cost to joint products using a
simulated net realizable value at the split-off point; approximated
value is computed as final sales price minus
incremental separate costs


---
Asset allocation decision
The decision regarding how an institution's funds should be distributed among the
major classes of assets in which it may invest.


---
Asset/liability management
Also cAlled surplus management, the task of managing funds of a financial
institution to accomplish the two goals of a financial institution:
1) to earn an adequate return on funds invested, and
2) to maintain a comfortable surplus of assets beyond liabilities.


---
Average accounting return
The average project earnings after taxes and depreciation divided by the average
book value of the investment during its life.


---
Balloon maturity
Any large principal payment due at maturity for a bond or loan with or without a a sinking
fund requirement.


---
Base interest rate
Related: Benchmark interest rate.


---
Benchmark interest rate
Also cAlled the base interest rate, it is the minimum interest rate investors will
demand for investing in a non-Treasury security. It is also tied to the yield to maturity offered on a
comparable-maturity Treasury security that was most recently issued ("on-the-run").


---
Best-efforts sale
A method of securities distribution/ underwriting in which the securities firm agrees to sell
as much of the offering as possible and return any unsold shares to the issuer. As opposed to a guaranteed or
fixed price sale, where the underwriter agrees to sell a specific number of shares (with the securities firm
holding any unsold shares in its own account if necessary).


---
Best-interests-of-creditors test
The requirement that a claim holder voting against a plan of reorganization
must receive at least as much as he would have if the debtor were liquidated.


---
Borrower fallout
In the mortgage pipeline, the risk that prospective borrowers of loans committed to be
closed will elect to withdraw from the contract.


---
Bottom-up equity management style
A management style that de-emphasizes the significance of economic
and market cycles, focusing instead on the analysis of individual stocks.


---
business process reengineering (BPR)
the process of combining information technology to create new and more effective
business processes to lower costs, eliminate unnecessary
work, upgrade customer service, and increase
speed to market


---
Call
An option that gives the right to buy the underlying futures contract.


---
Call
a. An option to buy a certain quantity of a stock or commodity for a
specified price within a specified time. See Put.
b. A demand to submit bonds to the issuer for redemption before the maturity date.
c. A demand for payment of a debt.
d. A demand for payment due on stock bought on margin.


---
Call an option
To exercise a cAll option.


---
Call date
A date before maturity, specified at issuance, when the issuer of a bond may retire part of the bond
for a specified cAll price.


---
Call money rate
Also cAlled the broker loan rate , the interest rate that banks charge brokers to finance
margin loans to investors. The broker charges the investor the cAll money rate plus a service charge.


---
Call option
An option contract that gives its holder the right (but not the obligation) to purchase a specified
number of shares of the underlying stock at the given strike price, on or before the expiration date of the
contract.
CAll premium
Premium in price above the par value of a bond or share of preferred stock that must be paid to
holders to redeem the bond or share of preferred stock before its scheduled maturity date.


---
Call Option
A contract that gives the holder the right to buy an asset for a
specified price on or before a given expiration (maturity) date


---
call option
Right to buy an asset at a specified exercise price on or before the exercise date.


---
Call price
The price, specified at issuance, at which the issuer of a bond may retire part of the bond at a
specified cAll date.


---
Call price
The price for which a bond can be repaid before maturity under a cAll provision.


---
Call protection
A feature of some cAllable bonds that establishes an initial period when the bonds may not be
cAlled.


---
Call provision
An embedded option granting a bond issuer the right to buy back All or part of the issue prior
to maturity.


---
Call risk
The combination of cash flow uncertainty and reinvestment risk introduced by a cAll provision.


---
Call swaption
A swaption in which the buyer has the right to enter into a swap as a fixed-rate payer. The
writer therefore becomes the fixed-rate receiver/floating rate payer.


---
Callable
A financial security such as a bond with a cAll option attached to it, i.e., the issuer has the right to
cAll the security.


---
Callable bond
A bond that Allows the issuer to buy back the bond at a
predetermined price at specified future dates. The bond contains an embedded
cAll option; i.e., the holder has sold a cAll option to the issuer. See Puttable
bond.


---
callable bond
Bond that may be repurchased by the issuer before maturity at specified cAll price.


---
Capital allocation
decision Allocation of invested funds between risk-free assets versus the risky portfolio.


---
Capital Consumption Allowance
See depreciation.


---
Capital Cost Allowance (CCA)
The annual depreciation expense Allowed by the Canadian Income Tax Act.


---
Capitalized interest
interest that is not immediately expensed, but rather is considered as an asset and is then
amortized through the income statement over time.


---
Capitalized Interest
interest incurred during the construction period on monies invested in
assets under construction that is added to the cost of the assets.


---
Cash accounting
A method of accounting in which profit is calculated as the difference between income
when it is received and expenses when they are paid.


---
Cash flow after interest and taxes
Net income plus depreciation.


---
Cash management bill
Very short maturity bills that the Treasury occasionAlly sells because its cash
balances are down and it needs money for a few days.


---
Certified Management Accountant (CMA)
a professional designation in the area of management accounting that
recognizes the successful completion of an examination,
acceptable work experience, and continuing education requirements


---
Change in Accounting Estimate
A change in accounting that occurs as the result of new information
or as additional experience is acquired—for example, a change in the residual values
or useful lives of fixed assets. A change in accounting estimate is accounted for prospectively,
over the current and future accounting periods affected by the change.


---
Change in Accounting Estimate
A change in the implementation of an existing accounting
policy. A common example would be extending the useful life or changing the expected residual
value of a fixed asset. Another would be making any necessary adjustments to Allowances for
uncollectible accounts, warranty obligations, and reserves for inventory obsolescense.


---
Change in Accounting Principle
A change from one generAlly accepted accounting principle to another generAlly accepted accounting principle—for example, a change from capitalizing expenditures
to expensing them. A change in accounting principle is accounted for in most instances
as a cumulative-effect–type adjustment.


---
Changes in Financial Position
Sources of funds internAlly provided from operations that alter a company's
cash flow position: depreciation, deferred taxes, other sources, and capital expenditures.


---
chief financial officer (CFO)
Officer who oversees the treasurer and controller and sets overAll financial strategy.


---
Chinese wall
Communication barrier between financiers (investment bankers) and traders. This barrier is
erected to prevent the sharing of inside information that bankers are likely to have.


---
Compound interest
interest paid on previously earned interest as well as on the principal.


---
Compound Interest
interest paid on principal and on interest earned in previous
periods


---
compound interest
a method of determining interest in which interest that was earned in prior periods is added to the original investment so that, in each successive period, interest is earned on both principal and interest


---
compound interest
interest earned on interest.


---
Compound Interest
interest earned on an investment at periodic intervals and added to principal and previous interest earned. Each time new interest earned is calculated it is on a combined total of principal and previous interest earned. EssentiAlly, interest is paid on top of interest.


---
Confirmation
he written statement that follows any "trade" in the securities markets. Confirmation is issued
immediately after a trade is executed. It spells out settlement date, terms, commission, etc.


---
Conflict between bondholders and stockholders
These two groups may have interests in a corporation that
conflict. Sources of conflict include dividends, distortion of investment, and underinvestment. Protective
covenants work to resolve these conflicts.


---
Constant dollar accounting
A method for restating financial statements by reducing or
increasing reported revenues and expenses by changes in the consumer price index,
thereby achieving greater comparability between accounting periods.


---
Consumption Function
The relationship between consumption demand and disposable income. More generAlly, it refers to the relationship between consumption demand and All factors that affect this demand.


---
Contract Accounting
Method of accounting for sales or service agreements where completion
requires an extended period.


---
Related to : financial, finance, business, accounting, payroll, inventory, investment, money, inventory control, stock trading, financial advisor, tax advisor, credit.