Definition of SPECIFIC INVOICE PRICES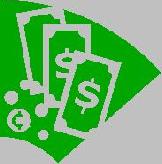 SPECIFIC INVOICE PRICES
An inventory valuation method in which a company values the items in its ending inventory based
on the specific invoices on which they were bought.


---
Related Terms:
Related: Unsystematic risk


---
See:diversifiable risk or unsystematic risk.


---
Bill written by a seller of goods or services and submitted to the purchaser.


---
Billing system in which the invoices are sent off at the time of customer orders are all separate
bills to be paid.


---
Usually the date when goods are shipped. Payment dates are set relative to the invoice date.


---
The price that the buyer of a futures contract must pay the seller when a Treasury Bond is delivered.


---
The amount of money that a willing buyer pays to acquire something from a willing seller,
when a buyer and seller are independent and when such an exchange is motivated by only commercial
consideration.


---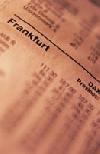 Price of a share of common stock on the date shown. Highs and lows are based on the highest and
lowest intraday trading price.


---
The market in which dealers reverse in securities they wish to short.


---
See:unique risk.


---
A method of accounting for inventory.


---
The amount of total risk that can be eliminated by diversification by
creating a portfolio. Also known as company-specific risk or
unsystematic risk.


---
See asset-specific risk


---
A document submitted to a customer, identifying a transaction for which the
customer owes payment to the issuer.


---
Related to : financial, finance, business, accounting, payroll, inventory, investment, money, inventory control, stock trading, financial advisor, tax advisor, credit.