Definition of Shark repellant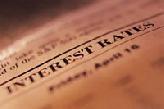 Shark repellant
Amendment to company charter intended to protect it against takeover.


---
Related Terms:
Amendments to a company charter made to forestall takeover attempts.


---
Large and creditworthy company.


---
A feature of some callable bonds that establishes an initial period when the bonds may not be
called.


---
future-period revenue.


---
Assets acquired to create money. May include plant, machinery and equipment, shares of another company etc.


---
Expected rate of return demanded by investors in a company, determined by the average risk of the company's assets and operations.


---
Related: Unsystematic risk


---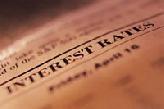 See asset-specific risk


---
A federal Act specifying the proportion of
total pay that may be garnished.


---
A legal document creating a corporation.


---
Arrangement whereby the shareholders of a project receive output free of
charge but agree to pay all operating and financing charges of the project.


---
The creditor proof status of such things as life insurance, non-registered life insurance investments, life insurance RRSPs and life insurance RRIFs make these attractive products for high net worth individuals, professionals and business owners who may have creditor concerns. Under most circumstances the creditor proof rules of the different provincial insurance acts take priority over the federal bankruptcy rules.
The provincial insurance acts protect life insurance products which have a family class beneficiary. Family class beneficiaries include the spouse, parent, child or grandchild of the life insured, except in Quebec, where creditor protection rules apply to spouse, ascendants and descendants of the insured. Investments sold by other financial institutions do not offer the same security should the holder go bankrupt. There are also circumstances under which the creditor proof protections do not hold for life insurance products. Federal bankruptcy law disallows the protection for any transfers made within one year of bankruptcy. In addition, should it be found that a person shifted money to an insurance company fund in bad faith for the specific purpose of avoiding creditors, these funds will not be creditor proof.


---
DTC is a user-owned securities depository which accepts deposits of
eligible securities for custody, executes book-entry deliveries and records book-entry pledges of securities in
its custody, and provides for withdrawals of securities from its custody.


---
company engaged in making loans to individuals or businesses. Unlike a bank, it does not receive deposits from the public.


---
A corporation that owns enough voting stock in another firm to control management and
operations by influencing or electing its board of directors.


---
Homemade dividend
Sale of some shares of stock to get cash that would be similar to receiving a cash dividend.


---

Homemade leverage
Idea that as long as individuals borrow (or lend) on the same terms as the firm, they can
duplicate the affects of corporate leverage on their own. Thus, if levered firms are priced too high, rational
investors will simply borrow on personal accounts to buy shares in unlevered firms.


---
Insurance Company
A firm licensed to sell insurance to the public.


---
Intercompany loan
Loan made by one unit of a corporation to another unit of the same corporation.


---
Intercompany transaction
Transaction carried out between two units of the same corporation.


---
limited liability company
an organizational form that is a hybrid of the corporate and partnership organizational
forms and used to limit the personal liability of the owners;
it is typically used by small professional (such as accounting) firms


---
Overdraft Protection
Is an agreement with the Bank or Financial Institution to cover overdrafts. This service will typically involve a fee and be limited to a pre-set maximum amount.


---
overdraft protection
A short-term source of credit which allows you to overdraw on your account up to a pre-established limit. For example, overdraft protection spares customers both the cost and the personal embarrassment of NSF cheques. Overdraft protection is attached to your PCF Chequing Account.


---
Parent company
A company that retains control over one or more other companies.


---
Protectionism
protecting domestic industry from import competition by means of tariffs, quotas, and other
trade barriers.


---
Protectionism
Policy of tariffs or import quotas to protect domestic producers from foreign competition.


---
Protective covenant
A part of the indenture or loan agreement that limits certain actions a company takes
during the term of the loan to protect the lender's interests.


---
protective covenant
Restriction on a firm to protect bondholders.


---
Protective put buying strategy
A strategy that involves buying a put option on the underlying security that is
held in a portfolio. Related: Hedge option strategies


---
service company
an individual or firm engaged in a high or moderate degree of conversion that results in service output


---
Subsidiary company
A company that is controlled by another company through ownership
of the majority of its voting stock.


---
Takeover
General term referring to transfer of control of a firm from one group of shareholder's to another
group of shareholders.


---
takeover
the acquisition of managerial control of the corporation
by an outside or inside investor; control is achieved
by acquiring enough stock and stockholder votes to control
the board of directors and management


---
Trust Company
Organization usually combined with a commercial bank, which is engaged as a trustee for individuals or businesses in the administration of Trust funds, estates, custodial arrangements, stock transfer and registration, and other related services.


---
Related to : financial, finance, business, accounting, payroll, inventory, investment, money, inventory control, stock trading, financial advisor, tax advisor, credit.