Definition of Revaluation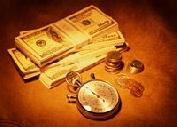 Revaluation
An increase in the foreign exchange value of a currency that is pegged to other currencies or gold.


---
Related Terms:
In the balance of payments, counterpart items are analogous to unrequited transfers in the
current account. They arise because the double-entry system in balance of payments accounting and refer to
adjustments in reserves owing to monetization or demonetization of gold, allocation or cancellation of SDRs,
and revaluation of the various components of total reserves.


---
Temporary investments of currently excess cash in short-term, high-quality
investment media such as treasury bills and Banker's Acceptances.


---
The parties to an interest rate swap.


---
on the other side of a trade or transaction.


---
The risk that the other party to an agreement will default. In an options contract, the risk
to the option buyer that the option writer will not buy or sell the underlying as agreed.
Country economic risk Developments in a national economy that can affect the outcome of an international
financial transaction.


---
Revenues or gains and expenses or losses that are not expected to recur
on a regular basis. This term is often used interchangeably with special items.


---
Significant credits or charges resulting from transactions or events that, in the
view of management, are not representative of normal business activities of the period and that
affect comparability of earnings. This term is often used interchangeably with nonrecurring
items.


---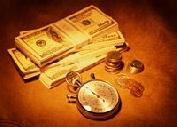 Schedule of depreciation rates allowed for tax purposes.


---
An explanation or report in financial terms about the transactions of an organization.


---
The sum of all the interest options in your policy, including interest.


---
The process of satisfying stakeholders in the organization that managers have acted in the best interests of the stakeholders, a result of the stewardship function of managers, which takes place through accounting.


---
A collection of systems and processes used to record, report and interpret business transactions.


---
A broad, all-inclusive term that refers to the methods and procedures
of financial record keeping by a business (or any entity); it also
refers to the main functions and purposes of record keeping, which are
to assist in the operations of the entity, to provide necessary information
to managers for making decisions and exercising control, to measure
profit, to comply with income and other tax laws, and to prepare financial
reports.


---
Administrative proceedings or litigation releases that entail an accounting or auditing-related violation of the securities laws.


---
An alteration in the accounting methodology or estimates used in
the reporting of financial statements, usually requiring discussion in a footnote
attached to the financial statements.


---
Accounting earnings
Earnings of a firm as reported on its income statement.


---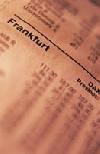 Accounting entity
A business for which a separate set of accounting records is being
maintained.


---
Accounting equation
The representation of the double-entry system of accounting such that assets are equal to liabilities plus capital.


---
Accounting equation
The formula Assets = Liabilities + Equity.


---
accounting equation
An equation that reflects the two-sided nature of a
business entity, assets on the one side and the sources of assets on the
other side (assets = liabilities + owners' equity). The assets of a business
entity are subject to two types of claims that arise from its two basic
sources of capital—liabilities and owners' equity. The accounting equation
is the foundation for double-entry bookkeeping, which uses a
scheme for recording changes in these basic types of accounts as either
debits or credits such that the total of accounts with debit balances
equals the total of accounts with credit balances. The accounting equation
also serves as the framework for the statement of financial condition,
or balance sheet, which is one of the three fundamental financial
statements reported by a business.


---
Accounting Errors
Unintentional mistakes in financial statements. accounted for by restating
the prior-year financial statements that are in error.


---
Accounting exposure
The change in the value of a firm's foreign currency denominated accounts due to a
change in exchange rates.


---
Accounting insolvency
total liabilities exceed total assets. A firm with a negative net worth is insolvent on
the books.


---
Accounting Irregularities
Intentional misstatements or omissions of amounts or disclosures in
financial statements done to deceive financial statement users. The term is used interchangeably with fraudulent financial reporting.


---
Accounting liquidity
The ease and quickness with which assets can be converted to cash.


---
Accounting period
The period of time for which financial statements are produced – see also financial year.


---
Accounting Policies
The principles, bases, conventions, rules and procedures adopted by management in preparing and presenting financial statements.


---
Accounting rate of return (ARR)
A method of investment appraisal that measures
the profit generated as a percentage of the
investment – see return on investment.


---
accounting rate of return (ARR)
the rate of earnings obtained on the average capital investment over the life of a capital project; computed as average annual profits divided by average investment; not based on cash flow


---
Accounting system
A set of accounts that summarize the transactions of a business that have been recorded on source documents.


---
Accounts
'Buckets' within the ledger, part of the accounting system. Each account contains similar transactions (line items) that are used for the production of financial statements. Or commonly used as an abbreviation for financial statements.


---
Accounts payable
Money owed to suppliers.


---
ACCOUNTS PAYABLE
Amounts a company owes to creditors.


---
Accounts payable
Amounts owed by the company for goods and services that have been received, but have not yet been paid for. Usually accounts payable involves the receipt of an invoice from the company providing the services or goods.


---
accounts payable
Short-term, non-interest-bearing liabilities of a business
that arise in the course of its activities and operations from purchases on
credit. A business buys many things on credit, whereby the purchase
cost of goods and services are not paid for immediately. This liability
account records the amounts owed for credit purchases that will be paid
in the short run, which generally means about one month.


---
Accounts payable
Acurrent liability on the balance sheet, representing short-term obligations
to pay suppliers.


---
Accounts Payable
Amounts due to vendors for purchases on open account, that is, not evidenced
by a signed note.


---
Accounts Payable Days (A/P Days)
The number of days it would take to pay the ending balance
in accounts payable at the average rate of cost of goods sold per day. Calculated by dividing
accounts payable by cost of goods sold per day, which is cost of goods sold divided by 365.


---
Accounts receivable
Money owed by customers.


---
ACCOUNTS RECEIVABLE
Amounts owed to a company by customers that it sold to on credit. total accounts receivable are usually reduced by an allowance for doubtful accounts.


---
Accounts receivable
Amounts owed to the company, generally for sales that it has made.


---
accounts receivable
Short-term, non-interest-bearing debts owed to a
business by its customers who bought goods and services from the business
on credit. Generally, these debts should be collected within a month
or so. In a balance sheet, this asset is listed immediately after cash.
(Actually the amount of short-term marketable investments, if the business
has any, is listed after cash and before accounts receivable.)
accounts receivable are viewed as a near-cash type of asset that will be
turned into cash in the short run. A business may not collect all of its
accounts receivable. See also bad debts.


---
Accounts receivable
A current asset on the balance sheet, representing short-term
amounts due from customers who have purchased on account.


---
Accounts Receivable
Amounts due from customers for sales on open account, not evidenced
by a signed note.


---
Accounts Receivable
Money owed to a business for merchandise or services sold on open account.


---
Accounts Receivable Days (A/R Days)
The number of days it would take to collect the ending
balance in accounts receivable at the year's average rate of revenue per day. Calculated as
accounts receivable divided by revenue per day (revenue divided by 365).


---
Accounts receivable turnover
The ratio of net credit sales to average accounts receivable, a measure of how
quickly customers pay their bills.


---
accounts receivable turnover ratio
A ratio computed by dividing annual
sales revenue by the year-end balance of accounts receivable. Technically
speaking, to calculate this ratio the amount of annual credit sales should
be divided by the average accounts receivable balance, but this information
is not readily available from external financial statements. For
reporting internally to managers, this ratio should be refined and finetuned
to be as accurate as possible.


---
Accrual accounting
The recording of revenue when earned and expenses when
incurred, irrespective of the dates on which the associated cash flows occur.


---
accrual-basis accounting
Well, frankly, accrual is not a good descriptive
term. Perhaps the best way to begin is to mention that accrual-basis
accounting is much more than cash-basis accounting. Recording only the
cash receipts and cash disbursement of a business would be grossly
inadequate. A business has many assets other than cash, as well as
many liabilities, that must be recorded. Measuring profit for a period as
the difference between cash inflows from sales and cash outflows for
expenses would be wrong, and in fact is not allowed for most businesses
by the income tax law. For management, income tax, and financial
reporting purposes, a business needs a comprehensive record-keeping
system—one that recognizes, records, and reports all the assets and liabilities
of a business. This all-inclusive scope of financial record keeping
is referred to as accrual-basis accounting. Accrual-basis accounting
records sales revenue when sales are made (though cash is received
before or after the sales) and records expenses when costs are incurred
(though cash is paid before or after expenses are recorded). Established
financial reporting standards require that profit for a period
must be recorded using accrual-basis accounting methods. Also, these
authoritative standards require that in reporting its financial condition a
business must use accrual-basis accounting.


---
Accruals accounting
A method of accounting in which profit is calculated as the difference between income when it is earned and expenses when They are incurred.


---
Accumulated Other Comprehensive Income
Cumulative gains or losses reported in shareholders'
equity that arise from changes in the fair value of available-for-sale securities, from the
effects of changes in foreign-currency exchange rates on consolidated foreign-currency financial
statements, certain gains and losses on financial derivatives, and from adjustments for underfunded
pension plans.


---
Accumulated Value
An amount of money invested plus the interest earned on that money.


---
actual cost system
a valuation method that uses actual direct
material, direct labor, and overhead charges in determining
the cost of Work in Process Inventory


---
Adjustable rate preferred stock (ARPS)
Publicly traded issues that may be collateralized by mortgages and MBSs.


---
Adjusted present value (APV)
The net present value analysis of an asset if financed solely by equity
(present value of un-levered cash flows), plus the present value of any financing decisions (levered cash
flows). In other words, the various tax shields provided by the deductibility of interest and the benefits of
other investment tax credits are calculated separately. This analysis is often used for highly leveraged
transactions such as a leverage buy-out.


---
Aggressive Accounting
A forceful and intentional choice and application of accounting principles
done in an effort to achieve desired results, typically higher current earnings, whether the practices followed are in accordance with generally accepted accounting principles or not. Aggressive
accounting practices are not alleged to be fraudulent until an administrative, civil, or criminal proceeding takes that step and alleges, in particular, that an intentional, material misstatement
has taken place in an effort to deceive financial statement readers.


---
allocation
the systematic assignment of an amount to a recipient
set of categories annuity a series of equal cash flows (either positive or negative) per period


---
Allocation
The process of storing costs in one account and shifting them to other
accounts, based on some relevant measure of activity.


---
Allocation base A measure of activity or volume such as labour
hours, machine hours or volume of production
used to apportion overheads to products and
services.


---
Allowance for doubtful accounts
A contra account related to accounts receivable that represents the amounts that the company expects will not be collected.


---
Allowance for Doubtful Accounts
An estimate of the uncollectible portion of accounts receivable
that is subtracted from the gross amount of accounts receivable to arrive at the estimated collectible
amount.


---
American Stock Exchange (AMEX)
The second-largest stock exchange in the United States. It trades
mostly in small-to medium-sized companies.


---
approximated net realizable value at split-off allocation
a method of allocating joint cost to joint products using a
simulated net realizable value at the split-off point; approximated
value is computed as final sales price minus
incremental separate costs


---
Asian currency units (ACUs)
Dollar deposits held in Singapore or other Asian centers.


---
Asset allocation decision
The decision regarding how an institution's funds should be distributed among the
major classes of assets in which it may invest.


---
Auction rate preferred stock (ARPS)
Floating rate preferred stock, the dividend on which is adjusted every
seven weeks through a Dutch auction.


---
Automated storage/retrieval system
A racking system using automated systems
to load and unload the racks.


---
Average accounting return
The average project earnings after taxes and depreciation divided by the average
book value of the investment during its life.


---
Average age of accounts receivable
The weighted-average age of all of the firm's outstanding invoices.


---
Balance of Merchandise Trade
The difference between exports and imports of goods.


---
Balance of payments
A statistical compilation formulated by a sovereign nation of all economic transactions
between residents of that nation and residents of all other nations during a stipulated period of time, usually a
calendar year.


---
Balance of Payments
The difference between the demand for and supply of a country's currency on the foreign exchange market.


---
Balance of Payments Accounts
A statement of a country's transactions with other countries.


---
Balance of trade
Net flow of goods (exports minus imports) between countries.


---
Balance of Trade
See balance of merchandise trade.


---
Balance sheet
Also called the statement of financial condition, it is a summary of the assets, liabilities, and
owners' equity.


---
BALANCE SHEET
A "snapshot" statement that freezes a company on a particular day, like the last day of the year, and shows the balances in its asset, liability, and stockholders' equity accounts. It's governed by the formula:
Assets = Liabilities + Stockholders' Equity.


---
Balance Sheet
A financial statement showing the financial position of a business – its assets, liabilities and
capital – at the end of an accounting period.


---
Balance Sheet
One of the basic financial statements; it lists the assets, liabilities, and equity accounts of the company. The balance Sheet is prepared using the balances at the end of a specific day.


---
balance sheet
A term often used instead of the more formal and correct
term—statement of financial condition. This financial statement summarizes
the assets, liabilities, and owners' equity sources of a business at a
given moment in time. It is prepared at the end of each profit period and
whenever else it is needed. It is one of the three primary financial statements
of a business, the other two being the income statement and the
statement of cash flows. The values reported in the balance sheet are the
amounts used to determine book value per share of capital stock. Also,
the book value of an asset is the amount reported in a business's most
recent balance sheet.


---
Balance sheet
A report that summarizes all assets, liabilities, and equity for a company
for a given point in time.


---
balance sheet
Financial statement that shows the value of the
firm's assets and liabilities at a particular time.


---
Balance Sheet
A financial report showing the status of a company's assets, liabilities, and owners' equity on a given date.


---
Balance sheet exposure
See:accounting exposure.


---
Balance sheet identity
total Assets = total Liabilities + total Stockholders' Equity


---
Balanced-Budget Multiplier
The multiplier associated with a change in government spending financed by an equal change in taxes.


---
Balanced fund
An investment company that invests in stocks and bonds. The same as a balanced mutual fund.


---
Balanced mutual fund
This is a fund that buys common stock, preferred stock and bonds. The same as a
balanced fund.


---
Balanced Scorecard
A system of non-financial performance measurement that links innovation, customer and process measures to financial performance.


---
balanced scorecard (BSC)
an approach to performance
measurement that weighs performance measures from four
perspectives: financial performance, an internal business
perspective, a customer perspective, and an innovation and
learning perspective


---
Basic balance
In a balance of payments, the basic balance is the net balance of the combination of the current
account and the capital account.


---
Benefit Value
The amount of cash payable on a benefit.


---
Bill of exchange
General term for a document demanding payment.


---
Blocked currency
A currency that is not freely convertible to other currencies due to exchange controls.


---
Bond value
With respect to convertible bonds, the value the security would have if it were not convertible
apart from the conversion option.


---
Book-entry securities
The Treasury and federal agencies are moving to a book-entry system in which securities are not represented by engraved pieces of paper but are maintained in computerized records at the
Fed in the names of member banks, which in turn keep records of the securities They own as well as those They
are holding for customers. In the case of other securities where a book-entry has developed, engraved
securities do exist somewhere in quite a few cases. These securities do not move from holder to holder but are
usually kept in a central clearinghouse or by another agent.


---
Book value
A company's book value is its total assets minus intangible assets and liabilities, such as debt. A
company's book value might be more or less than its market value.


---
BOOK VALUE
An asset's cost basis minus accumulated depreciation.


---
Book Value
The value of an asset as carried on the balance sheet of a
company. In reference to the value of a company, it is the net worth
(equity) of the company.


---
Book value
An asset's original cost, less any depreciation that has been subsequently incurred.


---
book value
Net worth of the firm's assets or liabilities according
to the balance sheet.


---
book value and book value per share
Generally speaking, these terms
refer to the balance sheet value of an asset (or less often of a liability) or
the balance sheet value of owners' equity per share. Either term emphasizes
that the amount recorded in the accounts or on the books of a business
is the value being used. The total of the amounts reported for
owners' equity in its balance sheet is divided by the number of stock
shares of a corporation to determine the book value per share of its capital
stock.


---
BOOK VALUE OF COMMON STOCK
The theoretical amount per share that each stockholder would receive if a company's assets were sold on the balance sheet's date. Book value equals:
(Stockholders' equity) / (Common stock shares outstanding)


---
Book value per share
The ratio of stockholder equity to the average number of common shares. Book value
per share should not be thought of as an indicator of economic worth, since it reflects accounting valuation
(and not necessarily market valuation).


---
Book Value per Share
The book value of a company divided by the number of shares
outstanding


---
business intelligence (BI) system
a formal process for gathering and analyzing information and producing intelligence to meet decision making needs; requires information about
internal processes as well as knowledge, technologies, and competitors


---
Related to : financial, finance, business, accounting, payroll, inventory, investment, money, inventory control, stock trading, financial advisor, tax advisor, credit.