Definition of Residual losses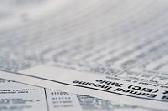 Residual losses
Lost wealth of the shareholders due to divergent behavior of the managers.


---
Related Terms:
losses that a firm can take advantage of to reduce taxes.


---
1) Parts of stock returns not explained by the explanatory variable (the market-index return). They
measure the impact of firm-specific events during a particular period.
2) Remainder cash flows generated by pool collateral and those needed to fund bonds supported by the collateral.


---
Assets that remain after sufficient assets are dedicated to meet all senior debtholder's claims in full.


---
Related: equity claim


---
An approach that suggests that a firm pay dividends if and only if acceptable
investment opportunities for those funds are currently unavailable.


---
A method of allocating the purchase price for the acquisition of another firm among the
acquired assets.


---
Related: unsystematic risk


---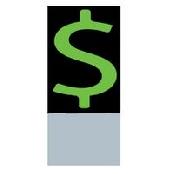 Usually refers to the value of a lessor's property at the time the lease expires.


---
The profit remaining after deducting from profit a notional cost of capital on the investment in a business or division of a business.


---
No pun intended, but these types of gains
and losses are extraordinarily important to understand. These are nonrecurring,
onetime, unusual, nonoperating gains or losses that are
recorded by a business during the period. The amount of each of these
gains or losses, net of the income tax effect, is reported separately in the
income statement. Net income is reported before and after these gains
and losses. These gains and losses should not be recorded very often, but
in fact many businesses record them every other year or so, causing
much consternation to investors. In addition to evaluating the regular
stream of sales and expenses that produce operating profit, investors
also have to factor into their profit performance analysis the perturbations
of these irregular gains and losses reported by a business.


---
The value attributed to a company to represent all future cash flows
after the end of the forecast period


---
the profit earned by a responsibility center that exceeds an amount "charged" for funds committed to that center


---
Also called economic value added. Profit minus cost of capital employed.


---
Increases or decreases in the fair value of an asset or a liability that
are realized through sale or settlement.


---
Typically estimated based on the present value of the after-tax cash flows expected to be earned after the forecast period.


---
Related to : financial, finance, business, accounting, payroll, inventory, investment, money, inventory control, stock trading, financial advisor, tax advisor, credit.